We've been listening to The Celtic Exchange podcast for a while now and this week caught up with founder and host Tino who gave us some insight into the show, how it all came to be, and their plans for the future of this highly regarded Celtic fan media podcast…
There are of course a number of good Celtic podcasts out there but in our opinion The Celtic Exchange is definitely one of the best so be sure to check it out when you get a chance. And it's certainly worth recognising and appreciating the development of the bona fide Celtic fan media as a whole, rather than sites that are dressed up to look like a fan media site but are in reality owned and operated by the mainstream media.
There were clubs interested in Georgios Giakoumakis as he's doing great with Celtic, also approached by Premier League clubs in the last few days. Celtic have absolutely no intention to sell him: untouchable. 🟢🇬🇷 #Celtic

He's key player – also, Giakoumakis is happy at Celtic.

— Fabrizio Romano (@FabrizioRomano) August 16, 2022
One of those sites actually argues that it's a good idea for Celtic to sell Giorgos Giakoumakis on the back of one tweet from Fabrizio Romano. Apparently Giakoumakis doesn't score against better quality opposition and his stats are in line with Albian Ajeti's.
Struggling to get our heads round that one to be honest, the big Greek God has been absolutely brilliant in a Celtic shirt this year and is a lethal finisher. Seldom have we seen a striker deadly in front of goal as Giakoumakis, he's happy at Celtic, he's got a new song and it's hard to imagine that there would be any support at all for a decision to sell him at this stage to make a few million profit.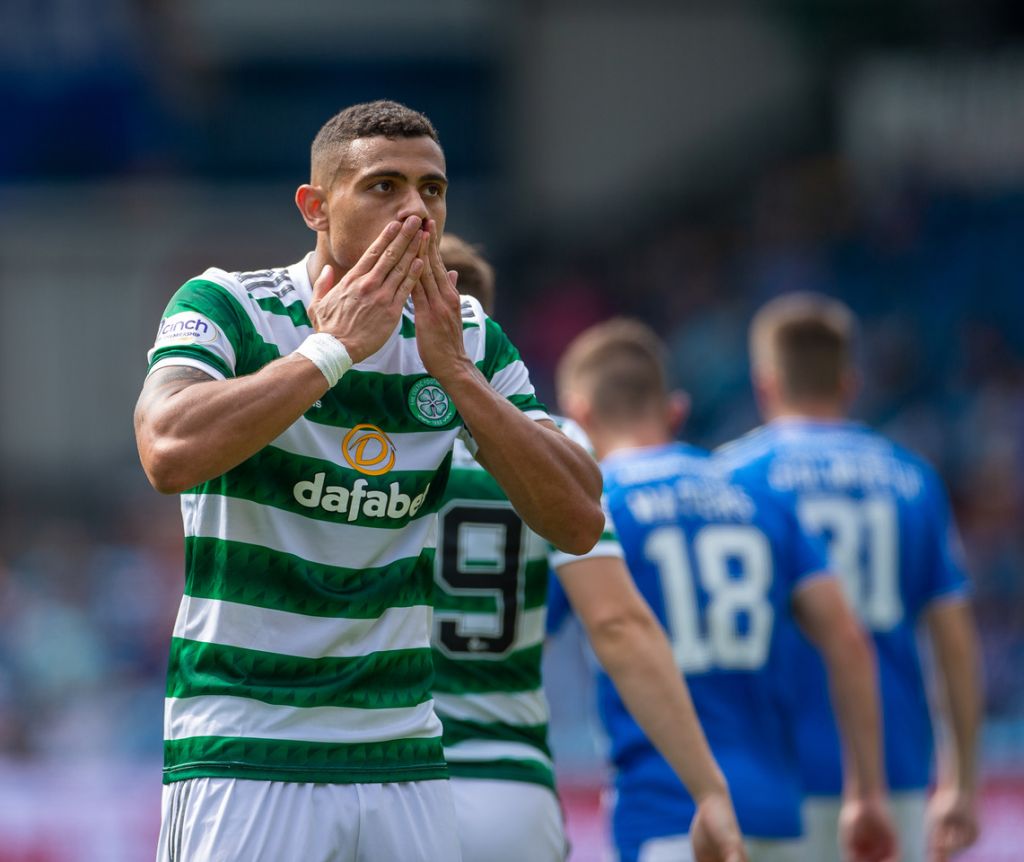 So that's why Celtic fan media sites developing, increasing their output and operating at a professional standard is desirable and should be supported, rather than be persuaded to subscribe to a mainstream media operation which is owned by The Herald and is a sister site of that Rangers Review website.
AN INTERVIEW WITH TINO FROM THE CELTIC EXCHANGE… 
All episode are available at https://thecelticexchange.com or on your preferred podcast player.
The Celtic Star: Hi Tino, first of all can you tell us a bit about how The Celtic Exchange got started and how it's developed since that time?
Tino, The Celtic Exchange: "Yes, I'd been considering starting a Celtic podcast for some time when a friend recommended me for some post-match reaction shows alongside John Hartson at a studio in town in November 2020. John's a real gentleman and a genuine Celtic legend and so I was more than happy to carry out those recordings with him. This really gave me a taste for doing something Celtic related on a more regular basis and things then developed from there."
The Celtic Star: So what took you from those post-match shows with John Hartson to then creating The Celtic Exchange?
Tino, The Celtic Exchange: "The Celtic podcast world is a busy one, with lots of very good shows out there but I felt that myself and the guys who now make up The Celtic Exchange team had something strong to offer in that space. I worked at Celtic in the marketing department between 2012 – 2014 and so have first hand insight into the club as well as some good friends and contacts from my time there. I've also always been involved in football at amateur and junior level and still coach an amateur team now, so all in all I felt that with the football knowledge and passion for Celtic we had as a group, that we could produce something around Celtic on a weekly basis that would appeal to a certain audience."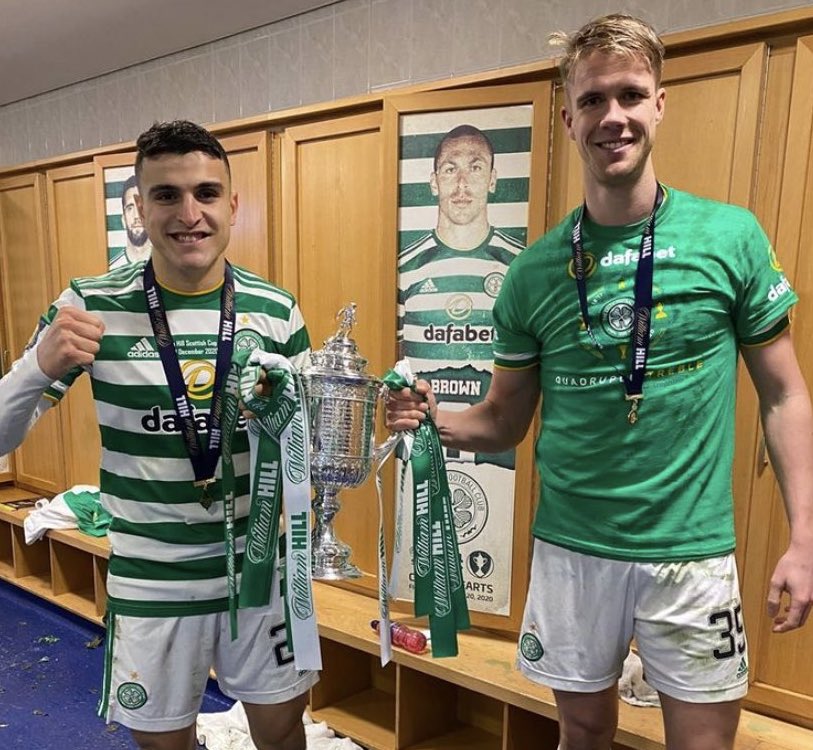 The Celtic Star: And when did The Celtic Exchange launch?
Tino, The Celtic Exchange: "Our very first episode actually went live on the day Kris Ajer's penalty secured the Quadruple Treble for us against Hearts at a deserted Hampden Park (20 December 2020). As we all know that proved to be a very disappointing season despite the success that day, but it was as good a grounding as any in terms of debating some pretty heated issues around the club at that time, both on and off the park and really helped us to fine tune the format of The Weekly Show. We also still record at that same studio in town and this ensures that the audio of the show is of really high quality too."
The Celtic Star: Who makes up the team at The Celtic Exchange?
Tino, The Celtic Exchange:"There are four of us who make up the core of the team and who primarily record The Weekly Show. That consists of myself, Mif, Paddy and James, who also happens to be my brother! It's definitely not essential to be a "match going fan" to debate Celtic, far from it, but all four of us are season ticket holders and Paddy in particular gets to a lot of the away games too so that keeps us fairy close to what's going on. We also have a number of other guys who step in at any given time and provide support with blog articles, social media and contributions on our new shows at The Celtic Exchange Plus."
The Celtic Star: "Do you have a favourite episode from the various shows that you've done since launching?"
Tino, The Celtic Exchange: 'I genuinely really enjoy The Weekly Show but we've also had some very interesting guests on from Vince Rugari, a journalist at The Sydney Morning Herald and Ange enthusiast, Anthony Joseph of Sky Sports News as well as Matt Corr from this site who was speaking about his book on Harry Hood.
"My favourite though by some distance was a recording I carried out fairly recently with Greig Robertson. Greig was a coach at the Celtic Academy for 18 years, initially being brought to the club by Tommy Burns, and has since gone on to coach so many well known Academy graduates from Kieran Tierney, through James Forrest, Callum McGregor and many others. He offers a fascinating insight into the club as well as coaching at that level and it's just a brilliant episode for anyone with a love of the game and a love of Celtic."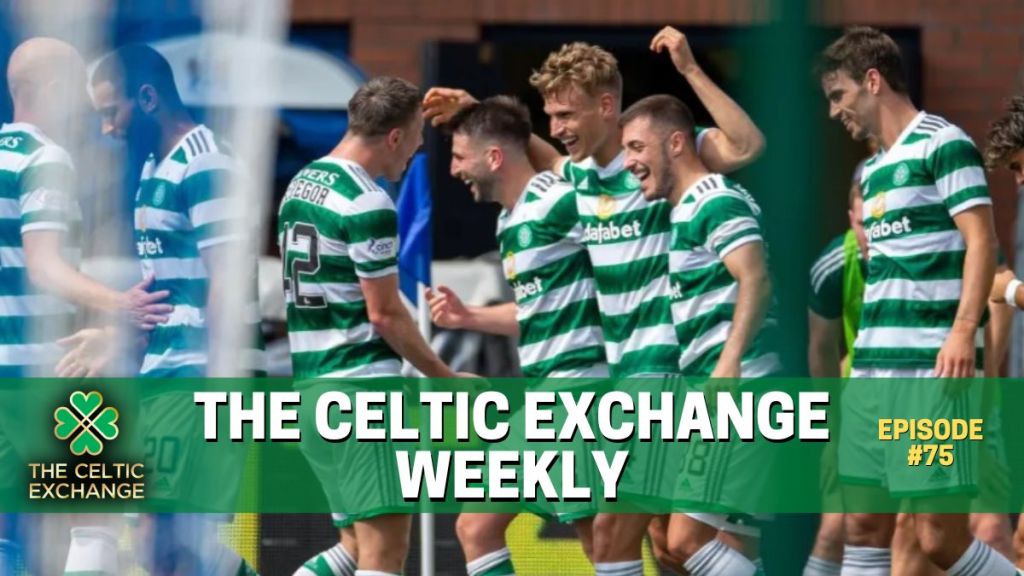 The Celtic Star: Can you tell us a bit about The Celtic Exchange Plus and your general plans moving forward for the show?
Tino, The Celtic Exchange: "Yes so as mentioned we've been producing The Weekly Show every week since that date in December 2020. That goes out for free every Tuesday on all the usual podcast players (Apple Podcasts, Spotify, Google Podcasts etc) and that will always remain the case.
"We picked up a really steady following since then and social media allowed us to communicate with a number of our listeners in terms of what they wanted to see/hear from us. It was clear that there was a real call for Pre & Post Match Podcasts, as well as some additional content throughout the week and we wanted to see if we could fill that gap. This then led to the development of The Celtic Exchange Plus – which just went live at the end of July in time for the new season – and offers a number of additional podcast show for listeners across the month."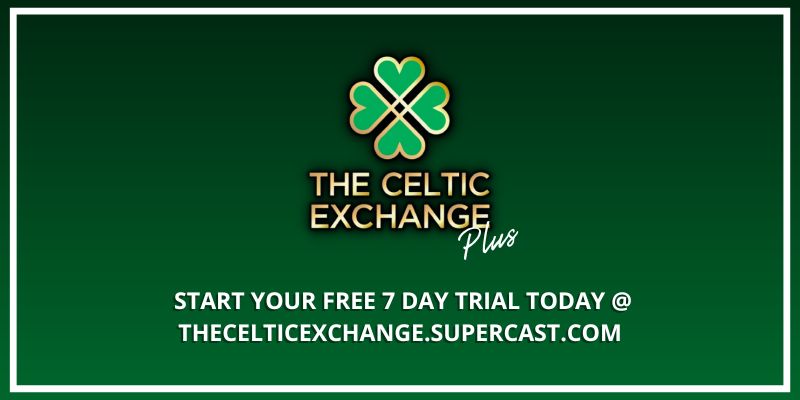 The Celtic Star: How can people listen to The Celtic Exchange Plus and what exactly is included there?
Tino, The Celtic Exchange: "Subscribers can access all the additional shows on The Celtic Exchange Plus at thecelticexchange.supercast.com This allows listeners to play these episodes on their podcast player of choice (like with The Weekly Show) at £4.99 for the month or £45 for a yearly subscription (saving 25%). We produce Pre & Post Match Shows for every Celtic game as well as special episodes with coaches, journalists & ex-Celts. Also included is a nostalgic new series called "Celtic Relived" and more details on that to be released very soon. And awe also have a series called CSC Stories which sees us in discussion with Celtic Supporters Clubs around the globe."
Really looking forward to Wednesdays show with two local legends speaking about the POE CSC, if you can, get signed up and have a listen 🍀🍀 https://t.co/yjxV1WeZcH

— Nottingham Shamrock (@shamrocknotts) August 16, 2022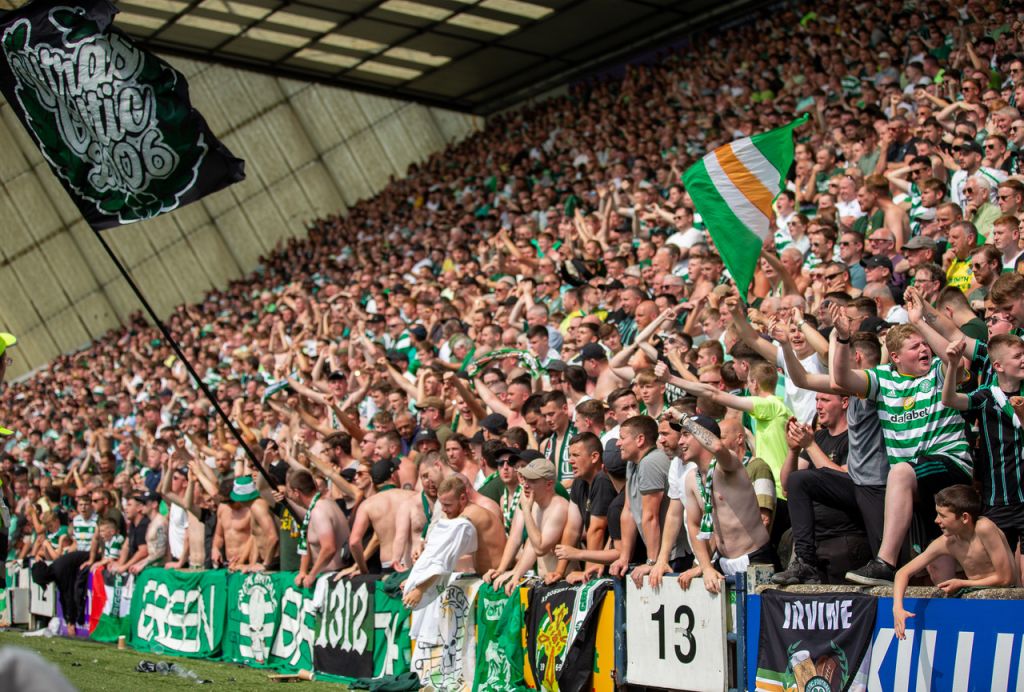 The Celtic Star: And finally, separate from The Celtic Exchange, what are your hopes for the season ahead? Are you optimistic of more success under Ange?
Tino, The Celtic Exchange: "Yes absolutely. All the talk is that any side Ange looks after really kicks on in year two, and I think we've already seen glimpses of that in the few games we've had so far. Jota looks like he's going to have a big year and to have guys like Kyogo, Hatate and O'Riley fully fit could make for a really exciting season. The league title is always the big target for me so the hope is that Ange can retain the Scottish Premiership and also make some sort of long overdue progress for us in Europe."
☘️🎙 THE WEEKLY SHOW – NOW LIVE!

⭐️ 5 Star Celts Blow Away Killie

💪 Greg Taylor's MOTM Display

🙃 Jenz & Giako's Overhead Kick Competition

💸 Sky Sports Propose New TV Deal

🎙️ Listen NOW @ https://t.co/P5CEYeR78D #TCEWeekly pic.twitter.com/LciHG2Z6UR

— The Celtic Exchange 🎙 (@CeltExchange) August 16, 2022