We asked club Historian and Author, David Potter to select The Celtic Star of the Decade – that's ALL the decades and we'll run these over the next few weeks on The Celtic Star, starting at the very beginning..
1. The Celtic Star of the Decade – 1888-1899 – who else but Sandy McMahon, aka The Duke?…
One man stands head and shoulders above anyone else (and that includes men like Dan Doyle and McMahon's great friend Johnny Campbell) in the early history of Celtic. This was Sandy McMahon "The Duke" as he was called, either because of a French politician of that name or because of his resemblance in looks and character to the Duke of Wellington. He was also in his obituary called the "Bayard" of Scottish football – Bayard being a medieval French horse with magical powers! 
He was unusual in several respects. He was, for example, born in Selkirk in 1870 – and not very many Celtic players hail from that part of the world – and he came to Celtic via Edinburgh and Hibernian.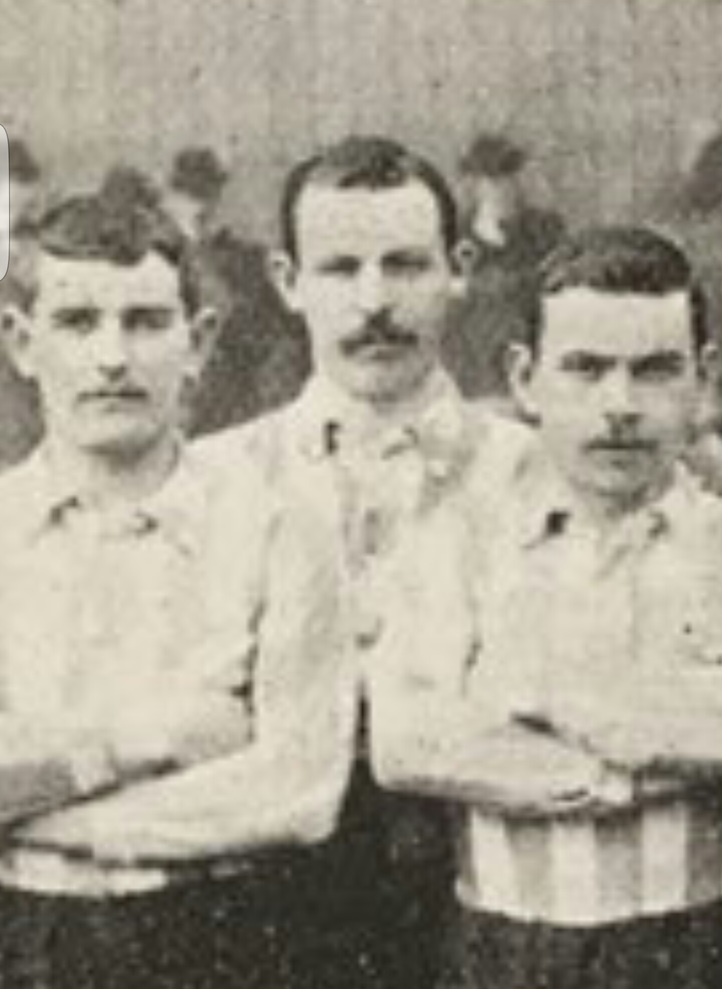 He joined Celtic from Hibs as the Edinburgh side virtually imploded in the early 1890s, victims of incompetent management and a short-sighted sectarian policy of restricting themselves to Roman Catholics. The club went into abeyance for a while, the players needed somewhere to go and the vigorous new Glasgow team were the obvious place.
"The Duke" was also an educated man with a wide knowledge of Shakespeare and Burns "as well versed in the bard of Avon as he was in the bard of Ayr". He was kindly, urbane and very supportive of youngsters.
He was everyone's idea of a hero.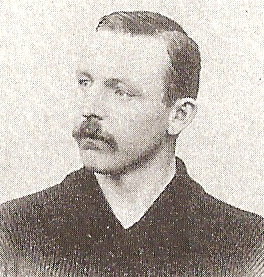 He was tall, not particularly fast, but he was hard-working, hard-tackling and with a particular ability to score goals with his head. He was a member of Celtic's first three Scottish Cup winning teams of 1892, 1899 and 1900, scoring in all three finals, in 1892 and 1899 with glorious headers.
He won the Scottish League in 1893, 1894, 1896 and 1898, as well as hosts of medals in the two Glasgow competitions.He played 217 games for Celtic and scored 171 goals.
He played six times for Scotland.
His real value to the club, however, is shown in the times that he WASN'T around. Both 1895 and 1897 were Celtic disasters, and what was there in common in these two years? McMahon was out injured!
His later life was far from happy. His wife died young in childbirth and he himself died aged 45 in the Glasgow Royal Infirmary on 25 January 1916 of nephritis, surrounded by those who loved him including a tearful Willie Maley, who agreed to comply with his request to drape a Celtic jersey on his coffin at his interment in Dalbeth Cemetery.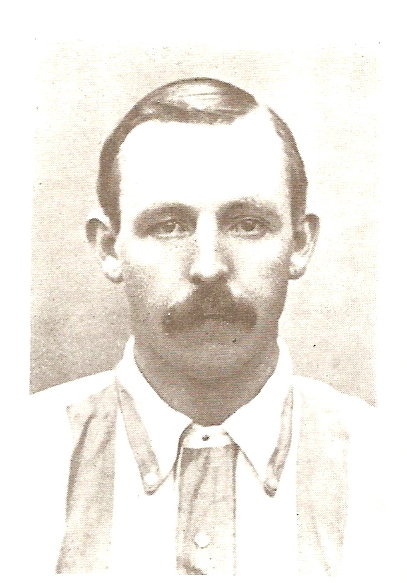 Sandy rolled back the bedclothes to reveal his emaciated legs and to tell Maley that they had done their job for the club that they both loved.
Sandy McMahon was a great, great Celt and is rightly acknowledged as The Celtic Star of the club's first decade.
David Potter
David will be back tomorrow with his second selection for The Celtic Star of the Decade for the first decade in the 20th century. Have a think about who you think he'll select and see if you're right tomorrow…
Some more reading on Sandy McMahon on The Celtic Star…
Sandy McMahon, a Celtic hero! 'Our Bhoys Have The Cup!'…see HERE
Jim Craig on Sandy McMahon's remarkable goalscoring record for Celtic…see HERE.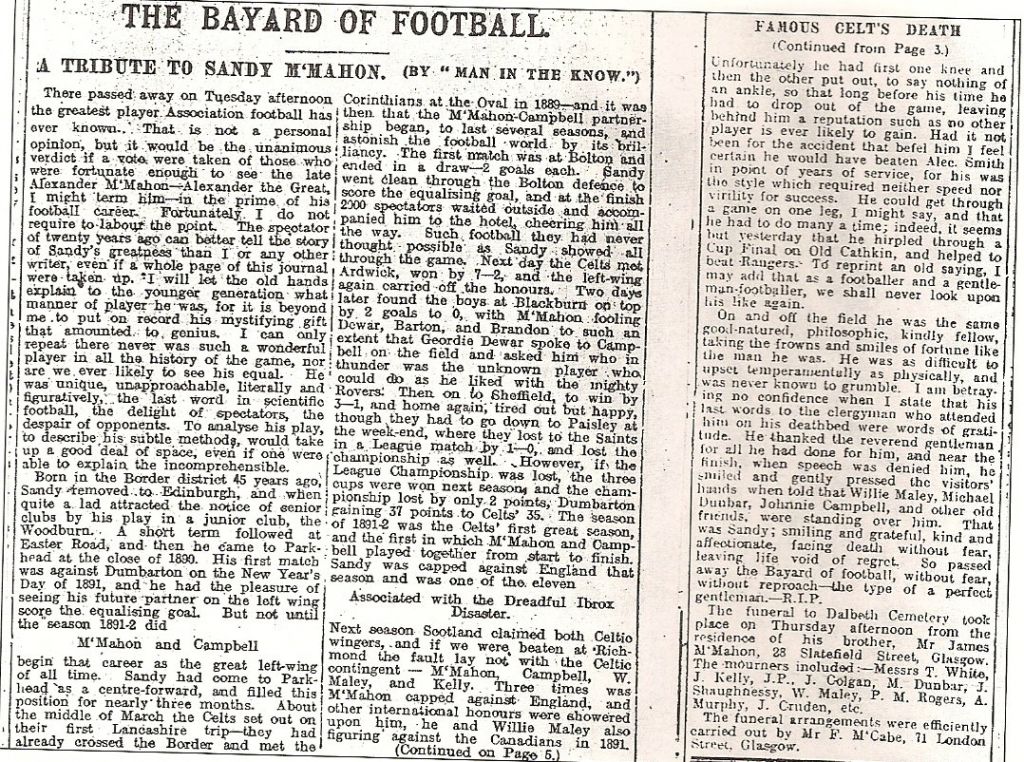 Exclusive – Tom Grant's #Celtic Park Photographs, Destruction of the Jungle @CelticStarMag https://t.co/pxJKjlMDlI

— Celtic news now (@Celticnewsnow) February 27, 2020
Help raise money for Celtic Youth Development by joining the £1 weekly lottery and you could win up to £25,000 – just click on the photograph below to join. Lots of our readers have already done so and they're now doing their bit to help fund Celtic Youth Development that can deliver the stars of tomorrow and beyond. And you might even win a few bob too!