YESTERDAY we started a new series on The Celtic Star. We asked club Historian and author of countless Celtic books, David Potter to select The Celtic Star of the Decade for each and every decade since 1888. Starting at the very beginning during Celtic's early years, David opted for Sandy 'The Duke' McMahon and you can read his Celtic story below.
The Celtic Star of the Decade – 1888-1899, Sandy McMahon | The Celtic Star https://t.co/4KAPIOKsAd

— The Celtic Star Editor (@CelticStarMag) February 27, 2020
Moving into the first decade of the 20th Century there really only could be one name that David Potter could opt for as many of you will have predicted yesterday, that's correct, David has named The Celtic Star of the Decade for 1900-1909 as none other that Jimmy Quinn. Here's why…
2. The Celtic Star of the Decade – 1900-1909 – none other than Jimmy Quinn…
The great Jimmy Quinn is a man whose legend lives on, now well over 100 years after he stopped playing professional football. He was born in Croy in 1878, and died in the same village in 1945. He was a Crojan through and through, basically only leaving the village to play football – occasionally as far as England, and sometimes even on tour in Europe – but he was never anything else other than Jimmy Quinn of Croy – and of course Celtic.
He was signed by Maley in late 1900, and Maley was very aware that he would have to work hard with this shy, gauche youth who would sometimes be called "Jamie the Silent". There was no instant success, as Quinn was inconsistent whether he played on the left wing or in the centre.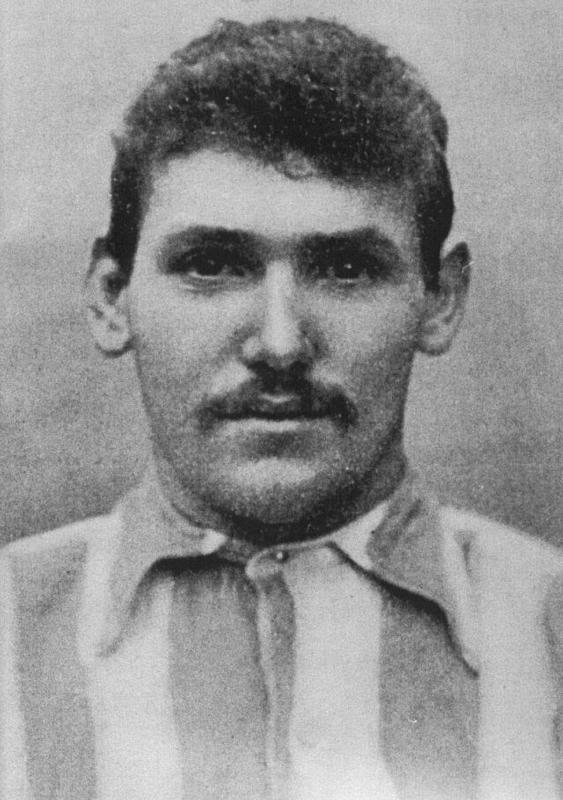 His first great game was an odd one – the Glasgow Exhibition Trophy, the British League Cup, the Coronation Cup, call it what you will, when Quinn scored a hat-trick against Rangers in the final on June 17 1902. It was the middle of summer, the close season and it was very easy for opponents to belittle Quinn's achievement.
They could hardly do that, however, with the Scottish Cup final of 1904 when Quinn scored another hat-trick, this time before 65,000 at the New Hampden Park. It was as if Willie Maley had pressed a switch, and the new Celtic took off with Quinn, now an icon, in the vanguard as Celtic won six League titles in a row 1905 until 1910 and Quinn also won the Scottish Cup in 1907, 1908, 1911 and 1912.
He was a great goalscorer, He could head the ball, had a devastating shot, could score great individual goals – one at Kilmarnock on Christmas Day 1909 simply becoming known as "Quinn's Christmas" and excelled at shoulder charging, using his mighty shoulder muscles for this (to modern eyes) barbaric way of scoring goals. He played 331 times for the club and scored 218 goals.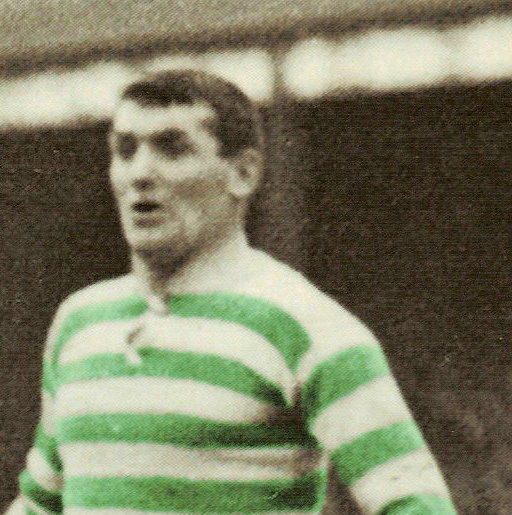 He played 11 times for Scotland, becoming the hero of Scotland in 1910 when he and McMenemy scored the goals that beat England at Hampden In 1908 he had scored four goals for Scotland in Dublin where the talk for days afterwards was "Quinn, Quinn and nothing but Quinn".
And yet he remained a quiet, shy man. Having played his last game in 1915, he retired to Croy to work in the mines, emerging only to go to Glasgow to see his beloved Celtic. He remained a hero with Celtic fans until his death in November 1945, having had the awful experience of seeing his son John go to the Second World War … and not come back.
He is buried in Kilsyth Cemetery. No-one can ever say who was the greatest Celt of them all – but Jimmy must be in with a shout.
David Potter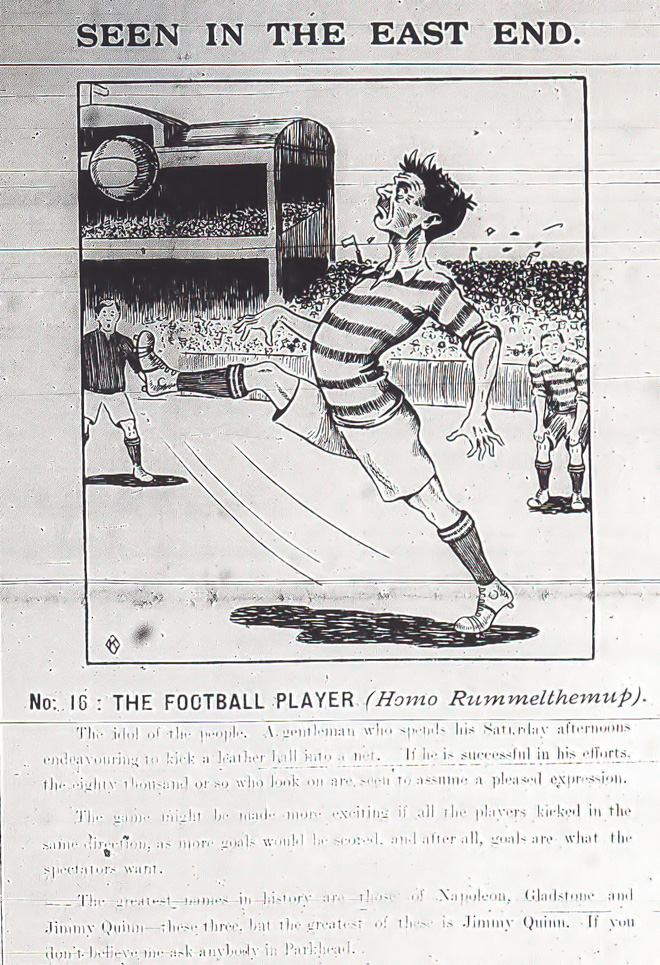 David will be back tomorrow with his third selection for The Celtic Star of the Decade for the second decade in the 20th century. Once again, have a think about who you think he'll select and see if you're right tomorrow…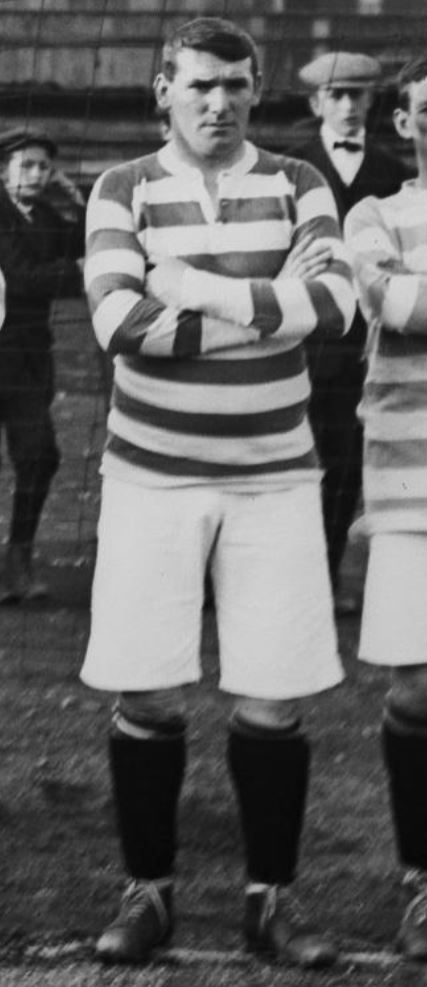 Some more reading on Jimmy Quinn on The Celtic Star…
Rangers 2 Celtic 3 – 'The green star was in the ascendancy,' David Potter on Jimmy Quinn's Cup Final hat-trick…see HERE.
Jim Craig – Jimmy Quinn, a new Celtic star had arrived…see HERE.
Jim Craig – Jimmy Quinn, my idea of a real Celtic Star…see HERE.
The Mighty Quinn – Bhoy from Croy, seen in Glasgow's East End…see HERE.
Help raise money for Celtic Youth Development by joining the £1 weekly lottery and you could win up to £25,000 – just click on the photograph below to join. Lots of our readers have already done so and they're now doing their bit to help fund Celtic Youth Development that can deliver the stars of tomorrow and beyond. And you might even win a few bob too!