ON THURSDAY we started a new series on The Celtic Star. We asked club Historian and author of countless Celtic books, David Potter to select The Celtic Star of the Decade for each and every decade since 1888. Starting at the very beginning during Celtic's early years, David opted for Sandy 'The Duke' McMahon and you can read his Celtic story below.
The Celtic Star of the Decade – 1888-1899, Sandy McMahon | The Celtic Star https://t.co/4KAPIOKsAd

— The Celtic Star Editor (@CelticStarMag) February 27, 2020
Moving into the first decade of the 20th Century there really only could be one name that David Potter could opt for and that's Jimmy Quinn who David named as The Celtic Star of the Decade for 1900-1909 Here's why…
The Celtic Star of the Decade – 1900-1909, Jimmy Quinn | The Celtic Star https://t.co/RZt5fLwFRC

— The Celtic Star Editor (@CelticStarMag) February 28, 2020
And David's third pick for The Celtic Star for the club's third decade is none other that PATSY GALLACHER…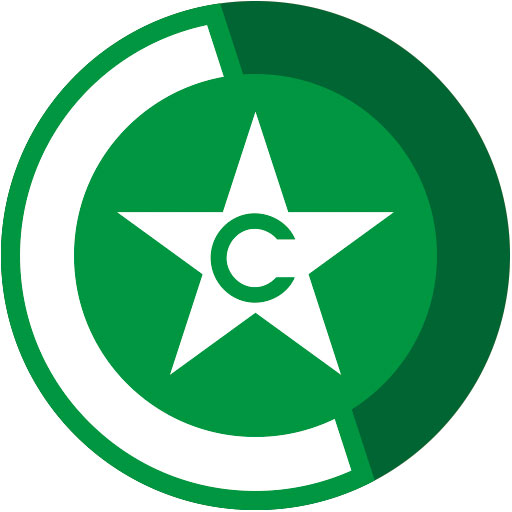 3. The Celtic Star of the Decade – 1910-1919 – none other than Patsy Gallagher…
Patsy Gallacher was born in Milford Poor House, County Donegal in 1891. He spent his early years in Ramelton before his parents decided to join the Irish Diaspora to Scotland possibly sometime round about the turn of the century and the family ended up in Clydebank.
A small, undernourished looking youth, he could nevertheless play football, and came to the attention of Willie Maley, signing in 1911 and making his debut against St Mirren in December 1911. He won a Scottish Cup medal in his first season in April 1912 but he was not an immediate success as the team struggled, particularly in the barren season of 1912/13.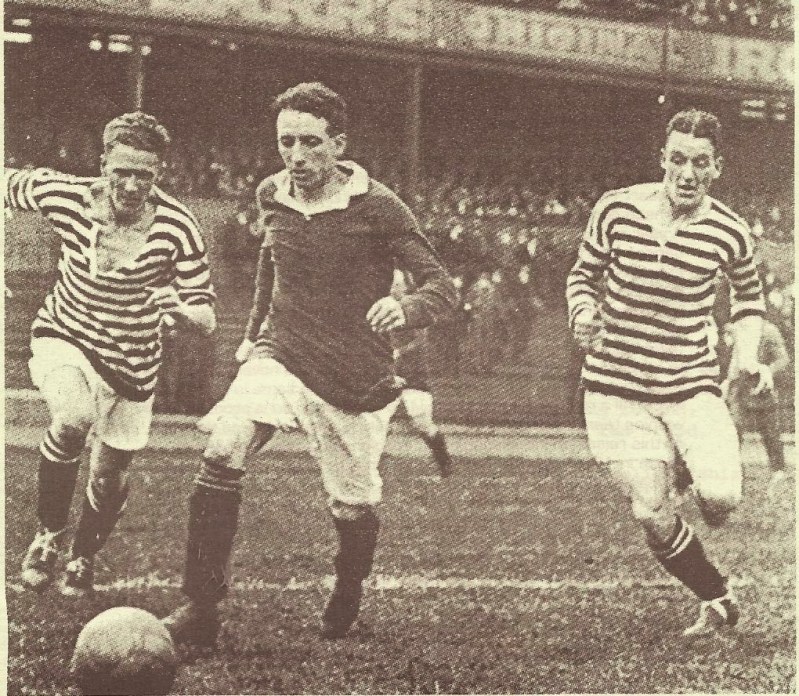 It was not until 1913/14 that a mighty Celtic team emerged. The defence was strong, but the forward line was now powered by the two diminutive wizards – young Patsy Gallacher and the veteran Jimmy McMenemy. A team with these two on song was irresistible and the record in 1914 proved it.
But war came in 1914, and Patsy was much diminished. It was not that he played any worse, but simply because the demands of war prevented that side from becoming what it could have been. But Patsy was "the most talked about man in the trenches". He himself worked in the shipyards on munitions works,being fined for "bad timekeeping" in 1916 and thus being suspended from football as well! Under war regulations, they could do that!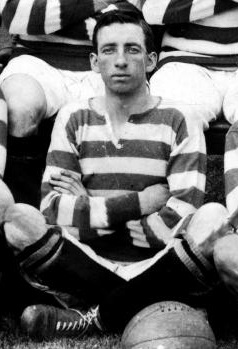 The war ended, and people soon saw that what everyone said about Patsy Gallacher was true. He was a genius, a wizard, a man who could make a football do almost anything. He scored a goal from kick off once at Easter Road, running through the defence with no-one able to stop him.His most famous year was 1925 (his last full year for Celtic before injuries caught up with him) and 1925 is of course immortalised by his master minding of the 5-0 defeat of Rangers in the Scottish Cup semi-final and the famous goal against Dundee in the final.
He subsequently played for Falkirk, then became proprietor of the International Bar of Clydebank. He was lucky to escape death in the Clydebank blitz of 1941, and died of cancer in 1953, but not before Jock Stein and Jimmy McGrory had brought the Coronation Cup to let him see it.
He played 432 games for Celtic, scored 186 goals, won a League medal in 1914, 1915, 1916, 1917, 1919, 1922, and a Scottish Cup medal in 1912, 1914, 1923, 1925. He played 12 times for Ireland, and those who saw him say with surprising unanimity that he was the greatest of them all.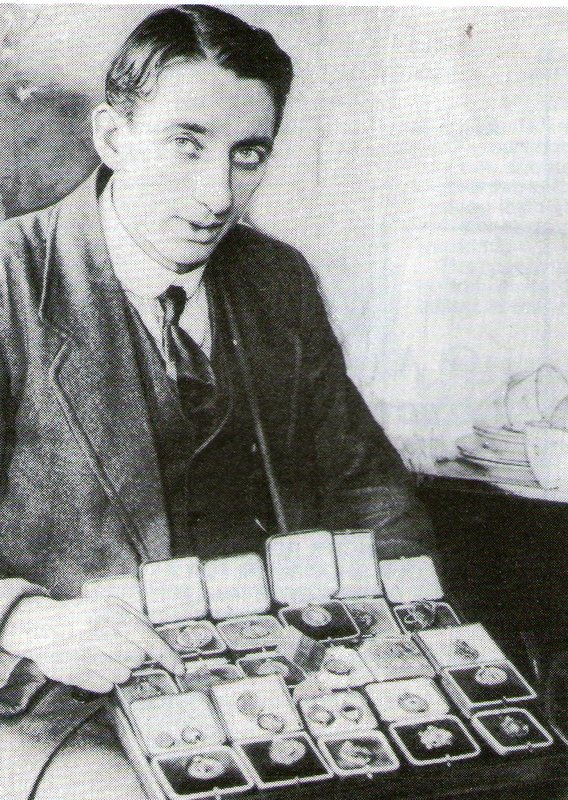 "Puskas, Maradona, Messi? Ye never saw Patsy Gallacher!"
David Potter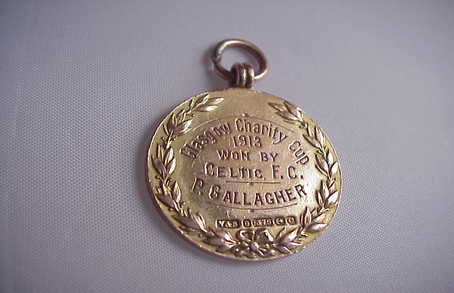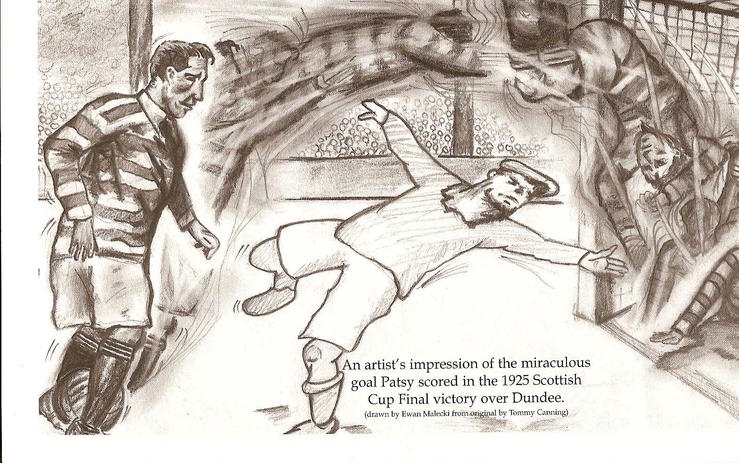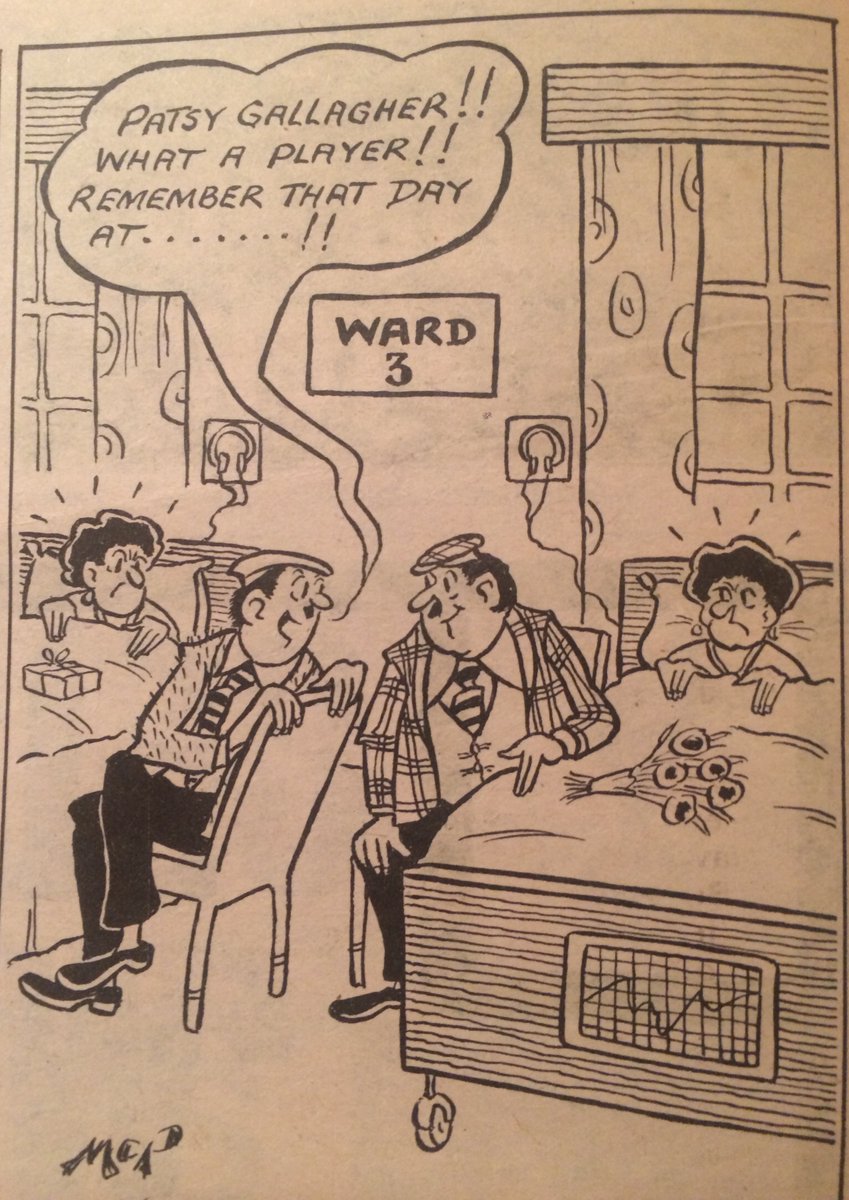 Some additional reading on Patsy Gallacher on The Celtic Star…
The Patsy Gallagher Cup Final…see HERE.
"The Wearing O' The Green" – how Patsy Gallacher helped Celtic win the league at Somerset Park…see HERE.
Jim Craig's 7am start. Patsy Gallacher's scores Celtic's goal of goals…see HERE.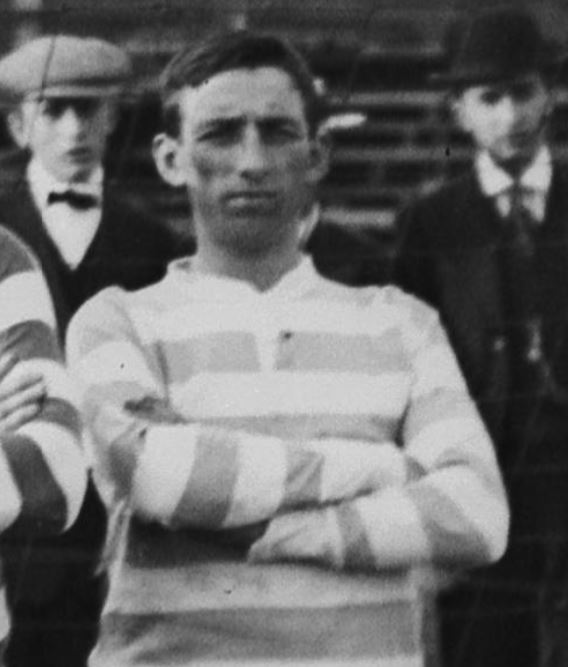 Help raise money for Celtic Youth Development by joining the £1 weekly lottery and you could win up to £25,000 – just click on the photograph below to join. Lots of our readers have already done so and they're now doing their bit to help fund Celtic Youth Development that can deliver the stars of tomorrow and beyond. And you might even win a few bob too!