ON THURSDAY we started a new series on The Celtic Star. We asked club Historian and author of countless Celtic books, David Potter to select The Celtic Star of the Decade for each and every decade since 1888. Starting at the very beginning during Celtic's early years, David opted for SANDY  McMAHON and you can read his Celtic story below.
The Celtic Star of the Decade – 1888-1899, Sandy McMahon | The Celtic Star https://t.co/4KAPIOKsAd

— The Celtic Star Editor (@CelticStarMag) February 27, 2020
Moving into the first decade of the 20th Century there really only could be one name that David Potter could opt for and that's JIMMY QUINN who David named as The Celtic Star of the Decade for 1900-1909 Here's why…
The Celtic Star of the Decade – 1900-1909, Jimmy Quinn | The Celtic Star https://t.co/RZt5fLwFRC

— The Celtic Star Editor (@CelticStarMag) February 28, 2020
And David's third pick for The Celtic Star for the club's third decade running from 1910-1919 is none other that PATSY GALLACHER. You can read about The Mighty Atom here…
Patsy Gallacher, The Mighty Atom | The Celtic Star https://t.co/Rsz8ecakhv

— The Celtic Star Editor (@CelticStarMag) February 29, 2020
And for David Potter's selection for the Celtic Star of the club's fourth decade running from 1920-1929, who else could he go for but the one and only JIMMY McGRORY…
4. The Celtic Star of the Decade – 1920-1999 – the one and only Jimmy McGrory…
In one of these quirks of history, ten days after Jimmy Quinn scored his famous hat-trick in the 1904 Scottish Cup Final, his successor James Edward McGrory was born in the Garngad.
In 1922, McGrory had won the Scottish Junior Cup for St Roch's and had attracted the attention of Willie Maley. He was farmed out to Clydebank for a spell, but he first came to prominence with Celtic in 1925 in the triumphant Scottish Cup campaign of that year, in particular the winning goal of the final against Dundee when he "catapulted forth" to connect with a Jean McFarlane free kick.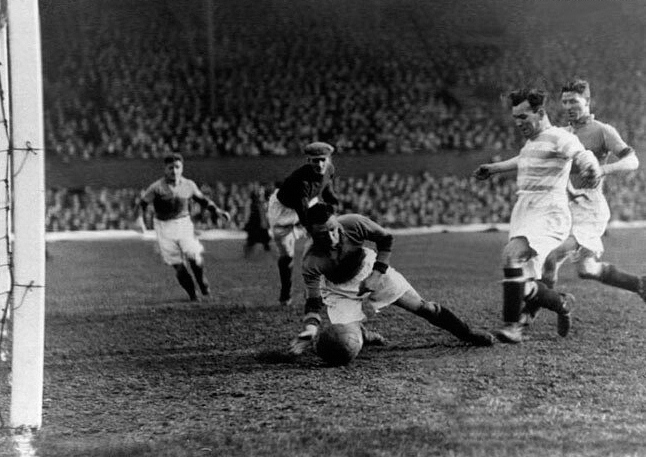 The following year, he and Tommy McInally combined to win the Scottish League in devastating fashion.
From then on, he was a legend.
An astonishing 550 goals speaks for itself with his best season being 1935/36 when he scored 50 Scottish League goals, including what was believed to be the fastest ever hat-trick against Motherwell in March 1936.
Not a tall man, it is surprising that a great many of his goals were scored with his head, and his ability to time his jump was truly astonishing, as indeed was the power of his shoulders.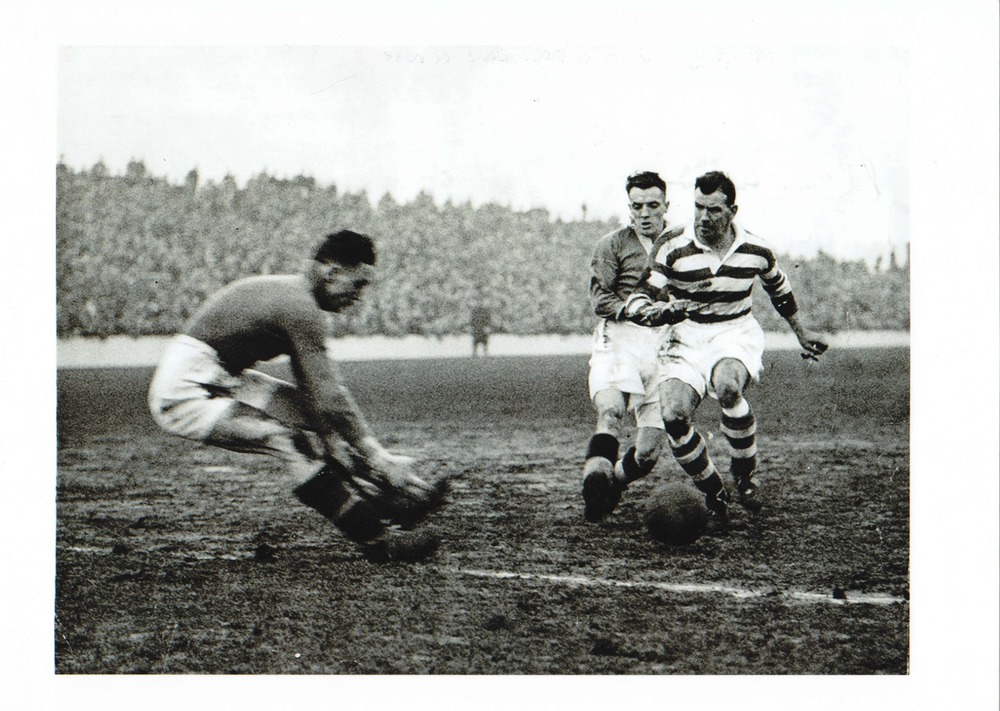 He had "more records than Harry Lauder" it was said, and it is a matter of some surprise that he played only eight times for Scotland, and never at Wembley, even though he scored against England at Hampden in both 1931 and 1933!
Having achieved all that he was likely to achieve at Celtic, he retired from the playing side of things to become Manager of Kilmarnock in 1937 and subsequently, Celtic from 1945 until 1965.
In neither post was he a total success, but he has cause to be proud of the Coronation Cup in 1953, the League and Cup double in 1954 and the 7-1 victory over Rangers in 1957.
He died in 1982, and was much mourned by everyone in football.
David Potter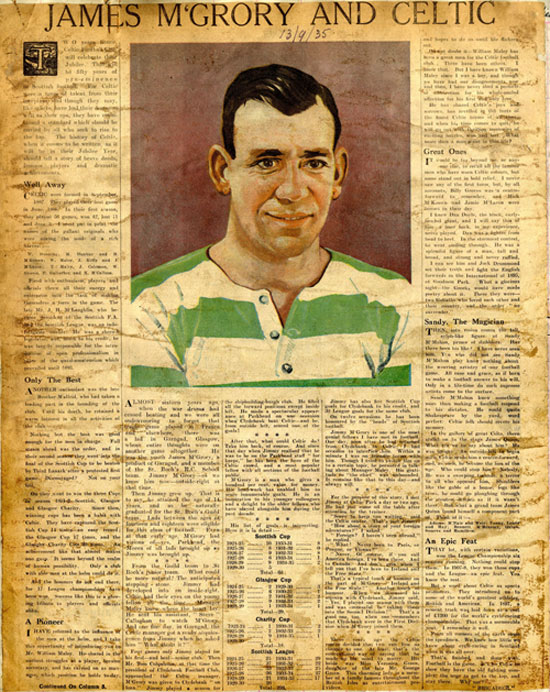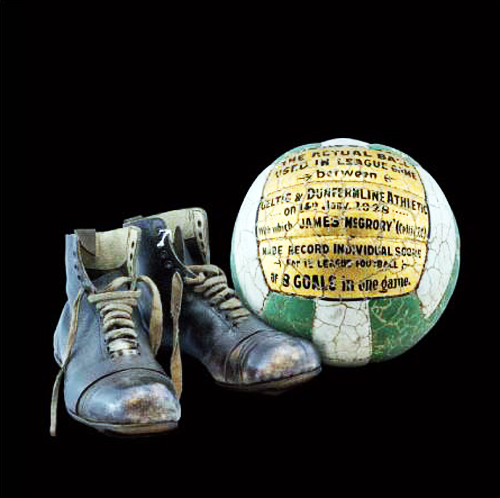 Some additional reading about Jimmy McGrory on The Celtic Star…
'Has Messi ever scored 8 goals in one game like the great Jimmy McGrory?'…see HERE.
Jim Craig – Jimmy McGrory's 50th Celtic hat-trick…see HERE.
Willie Maley v Jimmy McGrory. If you know the history – Celtic at birth, 50 & 100: Part 11 – August 1938…see HERE.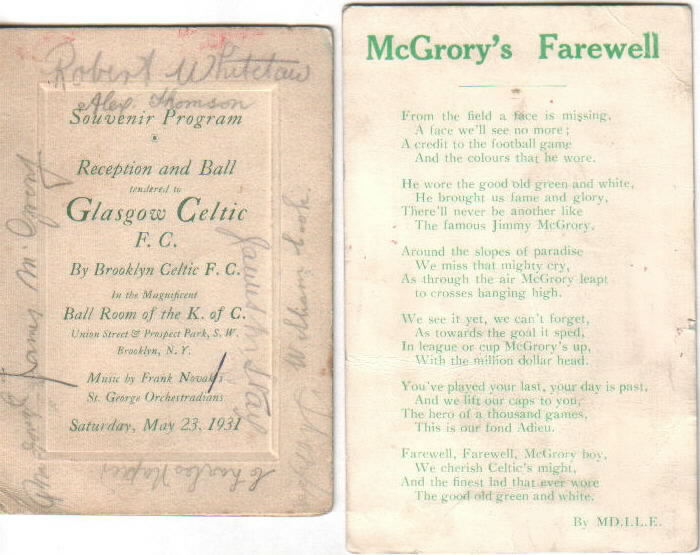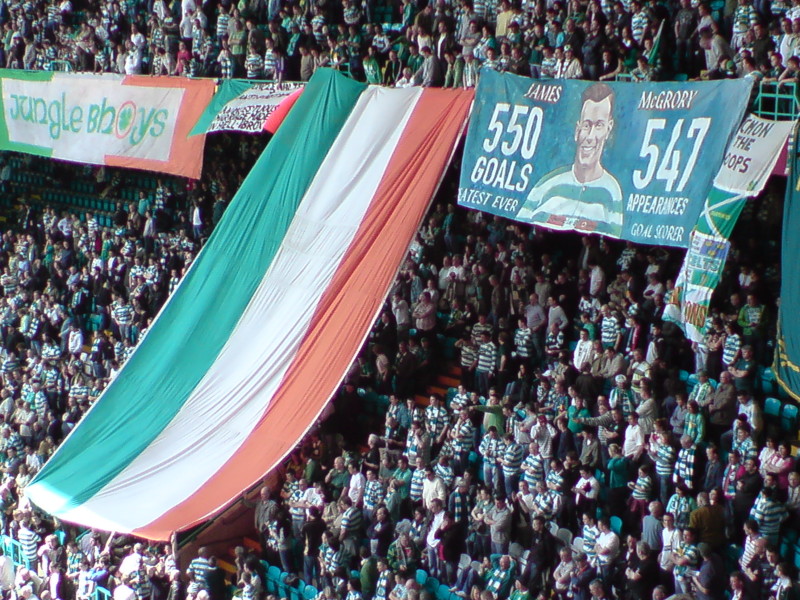 Help raise money for Celtic Youth Development by joining the £1 weekly lottery and you could win up to £25,000 – just click on any one of the photographs below to join. Lots of our readers have already done so and they're now doing their bit to help fund Celtic Youth Development that can deliver the stars of tomorrow and beyond. And you might even win a few bob too! And a special thank you to all The Celtic Star readers who have already signed up and are now supporting youth development to give us the Celtic Stars of the future…