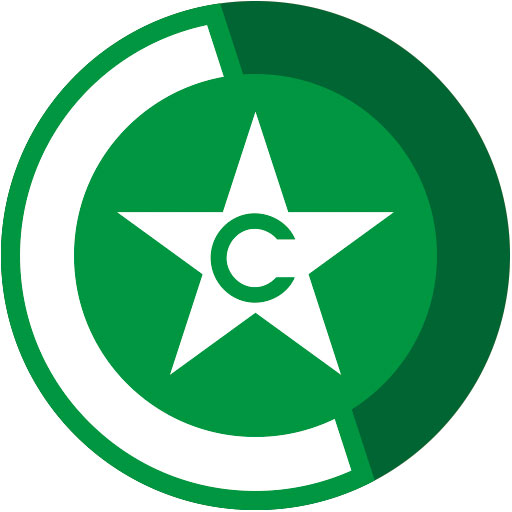 6. The Celtic Star of the Decade – 1940-1949 -Charles Patrick Tully…
It seems odd to nominate as "man of the decade of the 1940s" a player who played only two years of that decade, but that tells everything about Celtic from 1940-1948. Frankly, it was a dreadful time for Celtic.
Excuses are possible for the war years – things were difficult and football was far from the foremost consideration in anyone's mind – but one cannot really explain away the awful seasons of 1946/47 and 1947/48. It was the "near relegation" of 1948 however which triggered a rare foray into the transfer market, and on this occasion, Celtic pulled out a plum in Charlie Tully from Belfast Celtic.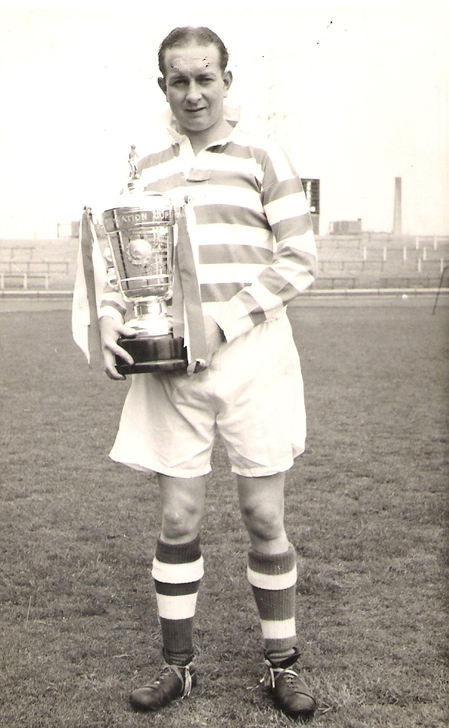 He made his debut against Morton in August 1948, but it was the weekend of 25-27 September which made him. On the Saturday at Celtic Park – "Hogan, Boden, Weir and Tully – the lads that ran the Rangers sully" was the cry as Celtic beat Rangers 3-1 with Tully orchestrating some devastating football, and then on the Holiday Monday at Hampden, Celtic beat Third Lanark by the same score to win the Glasgow Cup.
It may only have been the Glasgow Cup, but it was much prized and cherished in the Celtic heartlands, and the perception was that a new era had arrived. And how Celtic needed a hero in those grim, desperate days! And he was Charles Patrick Tully.
He played for Celtic until 1958. A glance at his record must record quite a few disappointments in that under-performing era for Celtic, but Tully was always an entertainer. Never the greatest "team man", he was an individualist, and he won two Scottish Cups, two Scottish League Cups and one Scottish League, sadly missing through injury the Coronation Cup final of 1953.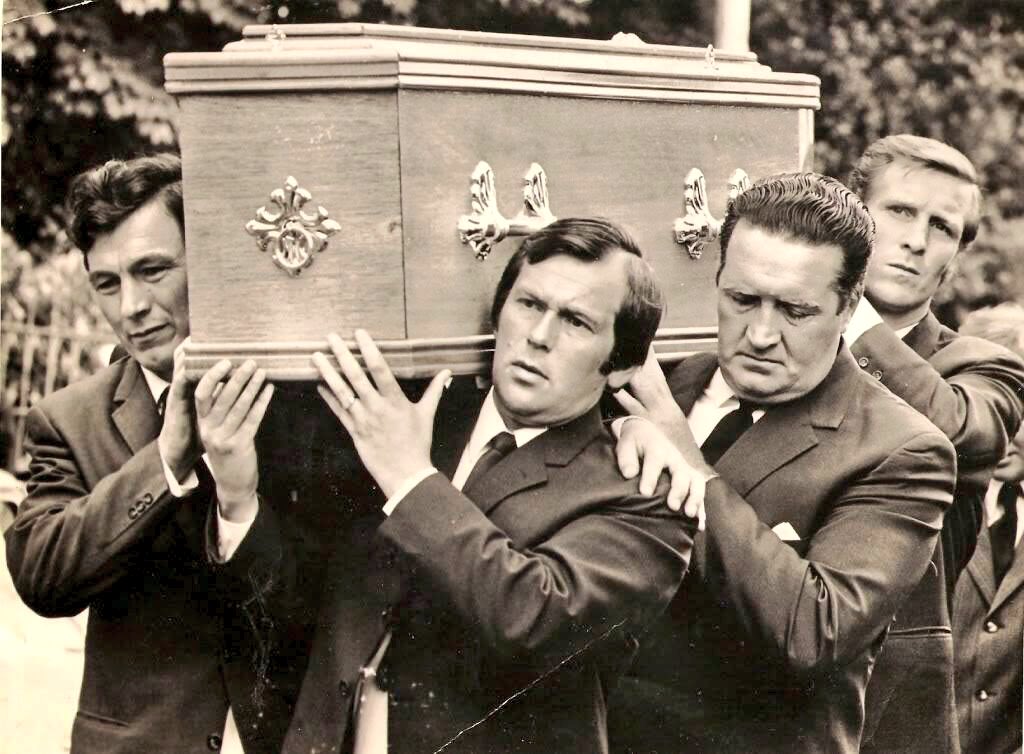 But the stories that were told of him! His exploits on the field meant that he would remain a Celtic hero until his premature death in 1971.
David Potter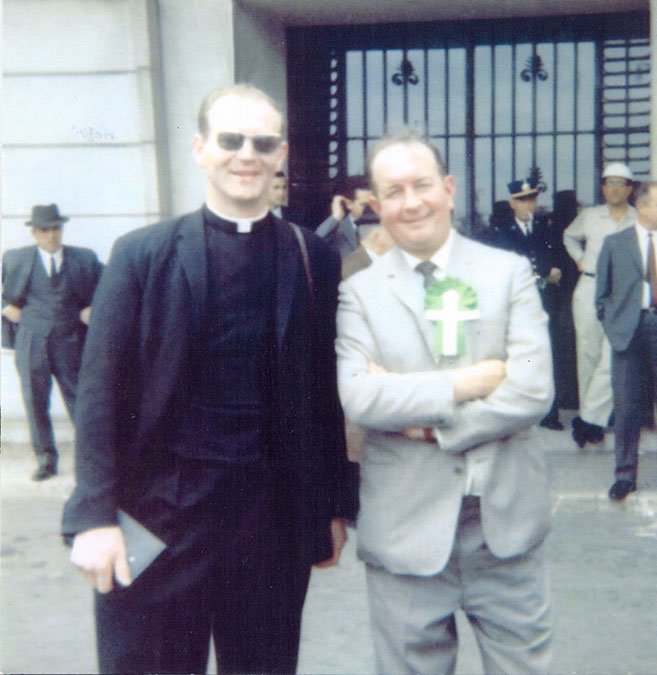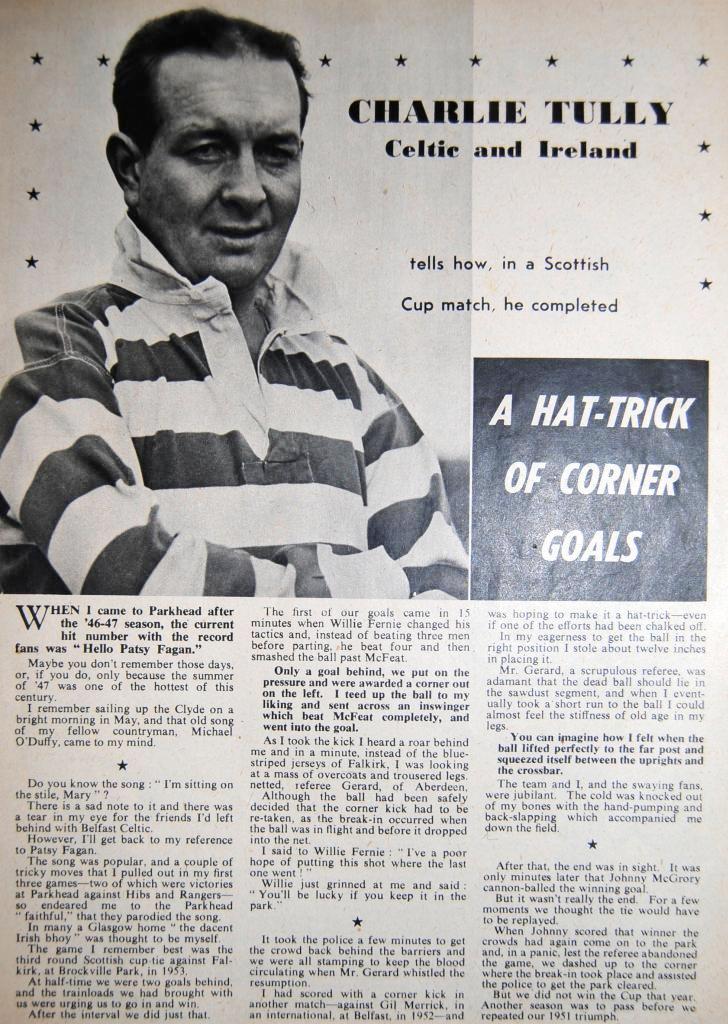 Some additional reading about Charles Patrick Tully on The Celtic Star…
When The Pope met a Celtic Star, 'Who is that fella standing beside Charlie Tully?'…see HERE.
Jim Craig – Charlie Tully released by Celtic…see HERE.
Jim Craig – Jerome Solis and Charlie Tully…see HERE.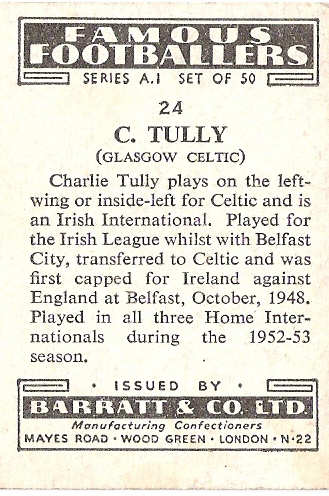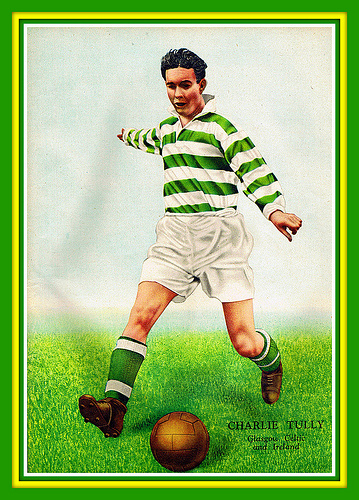 Don't think that the Green Brigade will fancy adopting this one…
Support Celtic Youth Development
Help raise money for Celtic Youth Development by joining the £1 weekly lottery and you could win up to £25,000 – just click on any one of the photographs below to join. Lots of our readers have already done so and they're now doing their bit to help fund Celtic Youth Development that can deliver the stars of tomorrow and beyond. And you might even win a few bob too! And a special thank you to all The Celtic Star readers who have already signed up and are now supporting youth development to give us the Celtic Stars of the future…