Fran Alonso's side go into the final game of the SWFL season with the title on the line. It has been a tense yet momentous season for Celtic's Womens Team as they have grown in size and popularity. The Celtic Star's writers have voted for their Player of the Year.
Editor – Natalie Ross
Women's Player of the Season – Yes, I get Caitlin Hayes scooping all the awards but I'd go for Natalie Ross, who gave us steel, streetwise savvy and an immense presence on the park, thing of the job that Scott Brown did for Celtic. She was out for a long time with injury, more than a season and she's in her thirties now, so not getting any younger but she came back into the side amid doubts that she was finished and has been magnificent, scoring key goals and turning the tide in the games against theRangers this season.
She was very harshly sent off in closing seconds of the Scottish Cup semi-final win over Glasgow City so will miss the final a week on Sunday against theRangers. However she broke her arm last weekend while driving Celtic on as we looked for a late winner, which Caitlin Hayes duly delivered. Both deserve it but I'm going for Natalie to ensure she gets at least some recognition for an outstanding season for Celtic.
Niall J – Caitlin Hayes
Celtic FC Women have had an incredible season – hopefully with more to come!
Pam Tajonar has added some much-needed experience in goal, has had a real calming influence defensively and allowed the players further forward feel more comfortable taking the risks that win games. Lucy Asworth-Clifford started the season on fire before injury cruelly intervened. There is no doubt she'd have been in contention for player of the season were it not for such bad luck. Shen Menglu deserves a mention for her ability to get in behind tight defences and when she's on a roll no-one seems to be able to keep up with her.
Meanwhile, Natalie Ross and her Lazarus like come back from long-term injury was incredible enough. However, to then produce the level of performance she has this campaign deserves recognition, as does Natalie's protection of Celtic's creative forces.
However, player of the season has to be Caitlin Hayes. Much like Kyogo has, Hayes has always stepped up in the big games and has regularly delivered big performances, alongside important goals when it really mattered. She has owned both boxes this season. Defensively, consistently solid and also always ready to start the attacks. Hayes has the sort of presence when up for set pieces that must give defenders sleepless nights prior to facing her. Kelly Clark and Hayes seem to have found a real understanding of each other's strengths and weaknesses but it is Hayes' presence as an attacking threat allied to the consistent defensive assurance that makes Hayes the outstanding candidate for player of the season.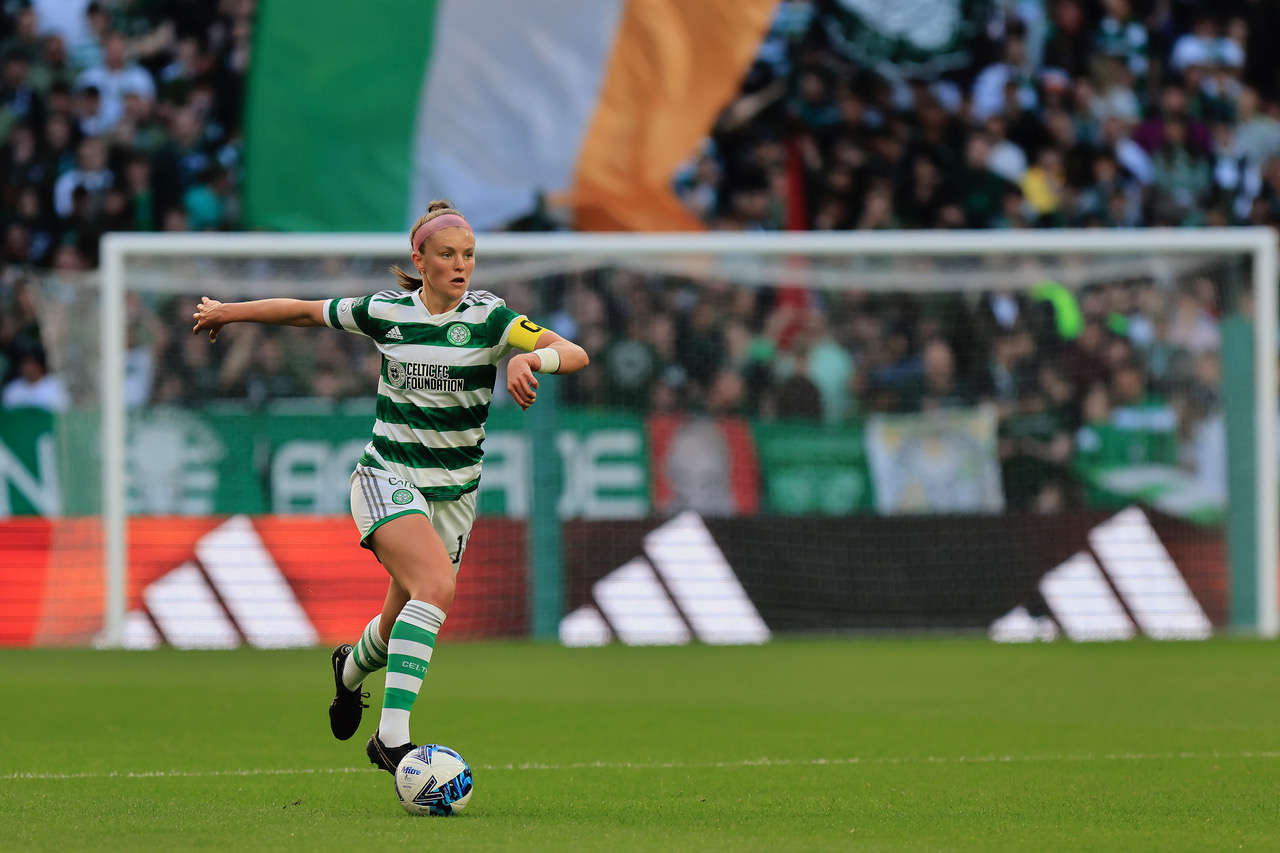 Paul Gillespie – Caitlin Hayes
I would have to stick to the consensus that Caitlin Hayes is the deserving winner. She seems to be consistently high-performance and is always a driving force for the Ghirls.
Lubo98 – Caitlin Hayes
There is little more to add to Niall J's excellent assessment of Hayes' season. The reward of a new three-year contract is a testament to her impressive campaign at the back for the Celts. The 27-year-old has been excellent this season as she has helped the team towards success in the league and in the cup. Highlights include the last minute equaliser against Rangers, which could prove to be vital come next weekend.
Hayes is aided by working with Kelly Clark at the back. The skipper's influence in the team was clearly shown in the 3-1 win over Glasgow City. Having been subbed on at half-time, Clark calmed the nerves of her teammates with a solid, assured performance. Although, for me, Caitlin is my Player of the Year.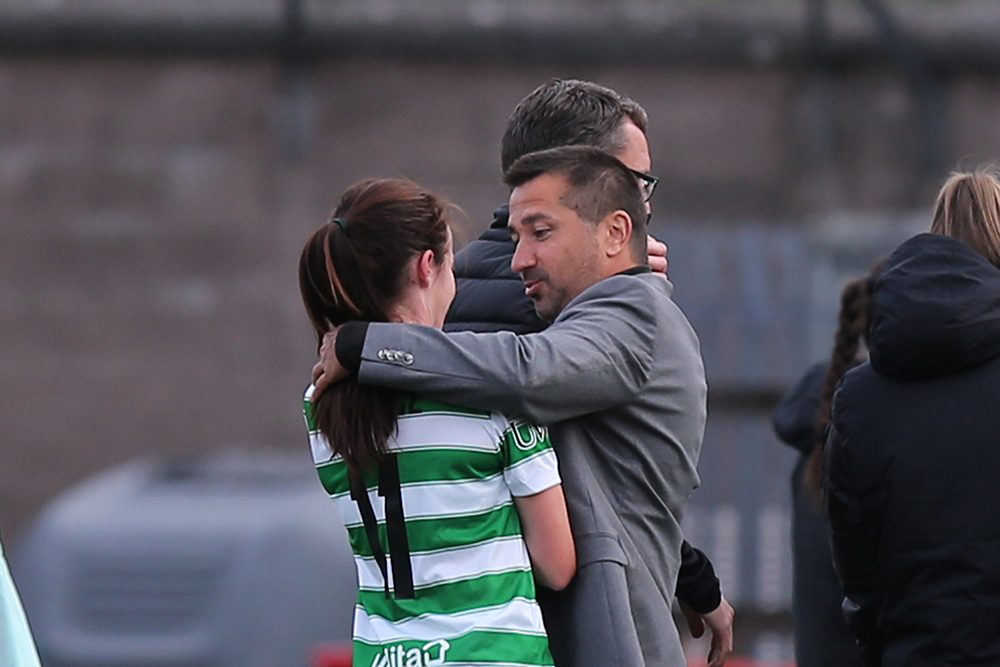 Mike Maher – Liv Chance
As I live in New Zealand, I have to go for Liv Chance. The attacker is hoping to be back for the Scottish Cup Final against Rangers after picking up an injury while away with the Football Ferns.
David Potter – Amy Gallacher
My Womens Player of the Year has to be Amy Gallacher. She has a football brain on her that her great-grandfather the immortal Patsy would have been proud of.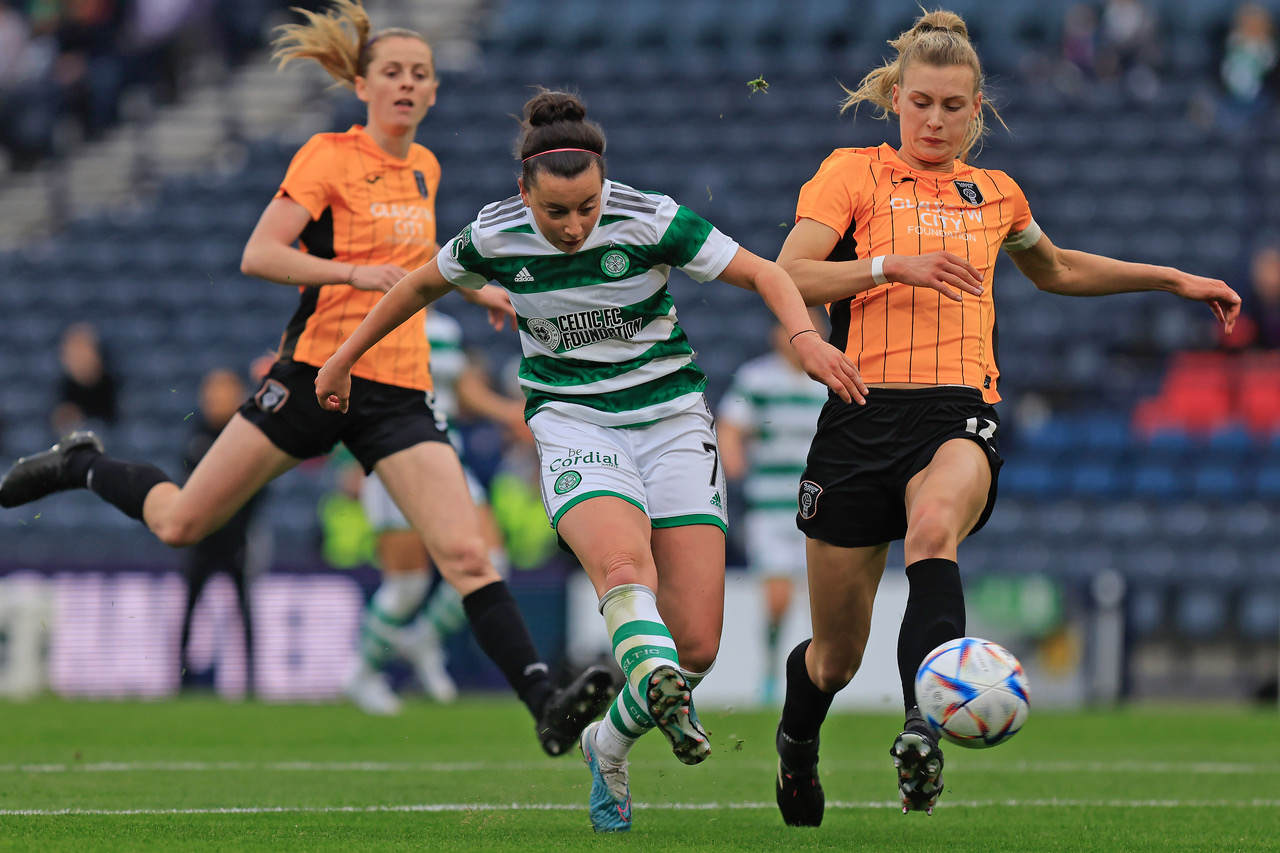 Eddie Murphy – Amy Gallacher
Player of the Year is Amy Gallacher for me. Superb player, so good she could get a game for the Bhoys but would need her own dressing room!
🤯 "I felt it in my bones…and I'm really looking forward to what's to come!"

💫 Kit Loferski relives that goal last Thursday night

💥 Let's get Paradise rocking AGAIN!

🎟 Get your tickets now https://t.co/T3tKg01kPg#CELHEA 🍀 #CelticFC pic.twitter.com/e4fbKhhRgt

— Celtic FC Women (@CelticFCWomen) May 19, 2023
Liam Kelly – Kit Loferski
Kit Loferski scored a nice third goal against Glasgow City and scored against Hibs last weekend so I'll go with her.
Celtic Women will be back at Celtic Park for the final game of the season on Sunday 21 May.🍀

Season ticket holders can get their ticket for free, so if you want to be part of the scenes below, make sure you're there to back the ghirls as they look to secure the league title! 🏆 pic.twitter.com/gNfoHa1ft0

— SeanCameron (@SCameron88) May 16, 2023