In our earlier article we looked at the chances of last year's runaway winner James Forrest as well as Scott Brown, Christopher Jullien and Callum McGregor.
The Celtic Star Player of the Year – The First Four on our Shortlist….https://t.co/983dT42uwP

— The Celtic Star Editor – INVINCIBLE (@CelticStarMag) May 24, 2020
In this second part we consider a few more of the contenders for this years' Celtic Star Player of the Year.
FRASER FORSTER
First up its fair to say Fraser Forster just can't keep way from Celtic. It's also the case that Neil Lennon has a soft spot for Celtic's on loan Goalkeeper.
'La Grande Muralla' first arrived at Celtic on a loan deal from Newcastle United in the summer of 2010 In Lenny's first spell in charge. With a little persistence, Lennon coaxed Newcastle into loaning him back to the club for another year, this time with an option to purchase at the end for just £2m.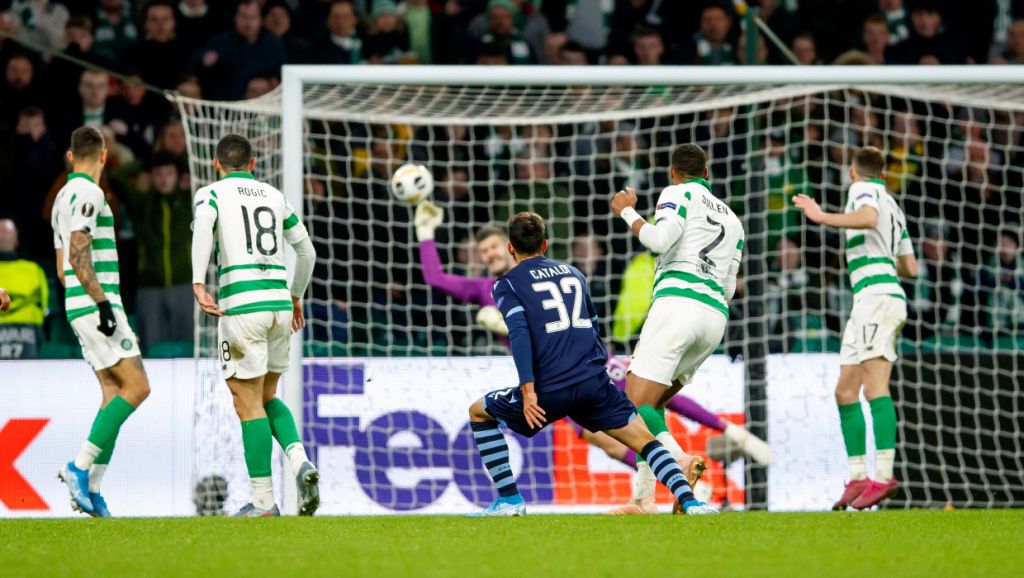 Forster was thought to wish to move south to increase his chances of International recognition, but thankfully opted to stay at Celtic, much to the relief of the Celtic support, signing on for £2m on 29 June 2012.
Forster did eventually moved to Southampton after four years at Celtic for £10m, before returning home for a fourth time in a surprise season long loan deal at the start of this season. Fast forward to now and he's a definite player of the year contender.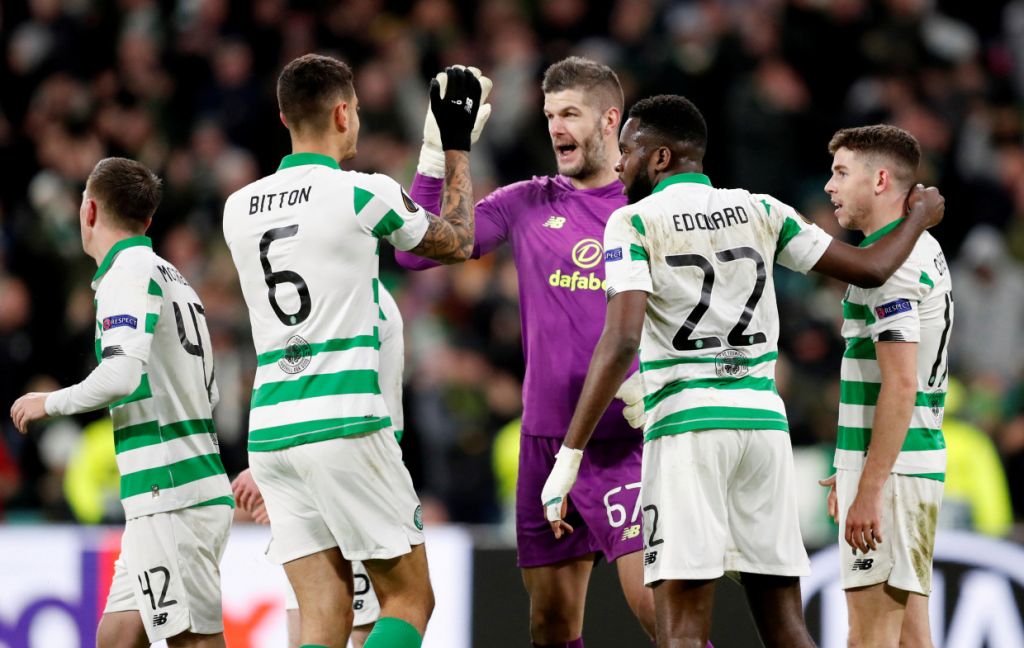 It could be strongly argued he's been Neil Lennon's best signing of the season with 39 appearances and 17 clean sheets across domestic and European competition. Forster offers an assuredness that allows the defence to relax, trusting that the man behind him is likely to bail them out more often than not.
Standout performance was certainly the man of the match display in the League Cup Final. The penalty save from Morelos was the culmination of a series of saves that broke the hearts of 'the' Rangers players and support. His one handed save in the first half from Ryan Jack's long range effort showed Forster retained the world class shot stopper status reputation he has built up over the years.
And who can forget the incredible save against Lazio at Celtic Park in the Europa League group stage, when Lazio's Daniel Cataldi was already wheeling away to celebrate a goal be believed was inevitable. The Great Wall has been a top performer this season. Would you have him as your player of the year?
ODSONNE EDOUARD
One player who is bound to top a few lists amongst the Celtic support is Celtic's laid back striking assassin Odsonne Edouard. This time last year French Eddy made the final four of the final Celtic Star shortlist. We finished by saying:
'Odsonne has progressed from last season without a shadow of a doubt, he's starting to believe he's Celtic's number 9. He's no longer able to lurk in the background as others carried the can, he's grabbed the opportunity to take on the responsibility and weight of being Celtic's main striker. There will be further progression next season of that I'm certain'.
Well French Eddy has certainly stepped up and fulfilled that potential. The French U-21 striker has scored 27 goals and laid on a further 19 assists for his teammates in 47 appearances across all competitions. He's also grabbed an incredible 11 goals in just six games for the French national side and must be knocking on the door for a first international cap at senior level.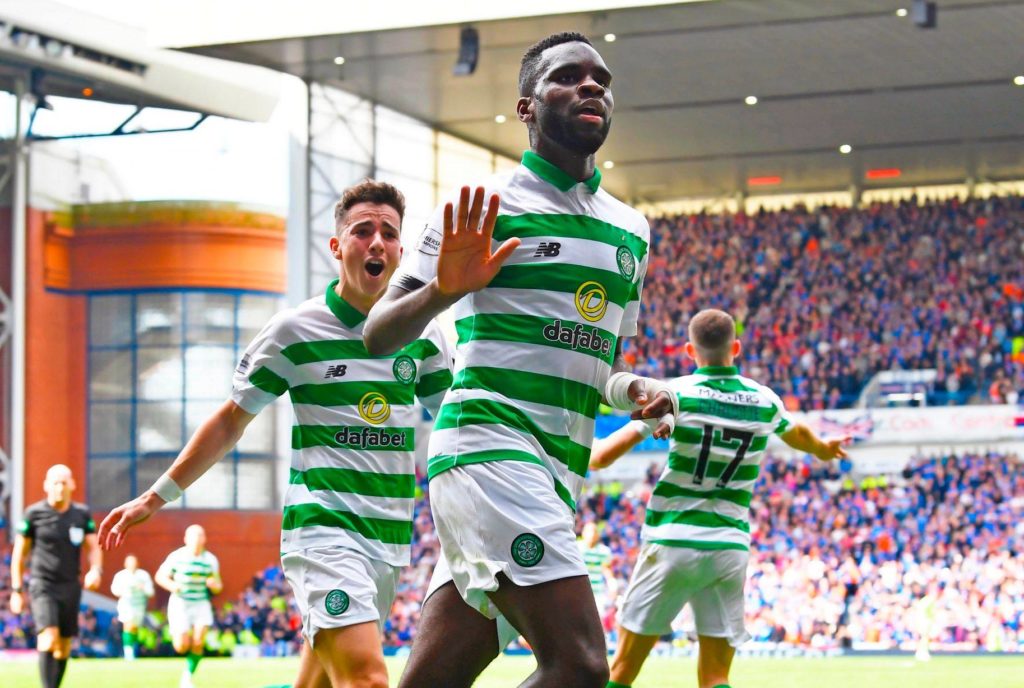 In Champions league qualifying he scored important strikes against Sarajevo and against Cluj as well as against AIK in Europa League qualifying. In the group stages he netted against Cluj second time around, before grabbing both Celtic goals home and away, before the Celts exited the competition to FC Copenhagen. Edouard also supplied the assists for goals against Lazio in Glasgow and for Olivier Ntcham to score the winning goal on that famous night in Rome. In short he's been on fire.
At Domestic level he scored 21 goals in just 27 starts in the Scottish Premiership, including the opening goal in the away 2-0 win at Ibrox. He also had a 'hand' in the equaliser against the Ibrox club at Celtic Park in December. Eddy has also grabbed braces against Kilmarnock, Ross County, Hamilton and Motherwell, and it is hard to argue a half fit French Eddy turned the league cup final on its head when he came off the bench and drew the foul, from which Jullien converted Ryan Christie's delivery to defeat 'the' Rangers and bring the league cup final back to Paradise.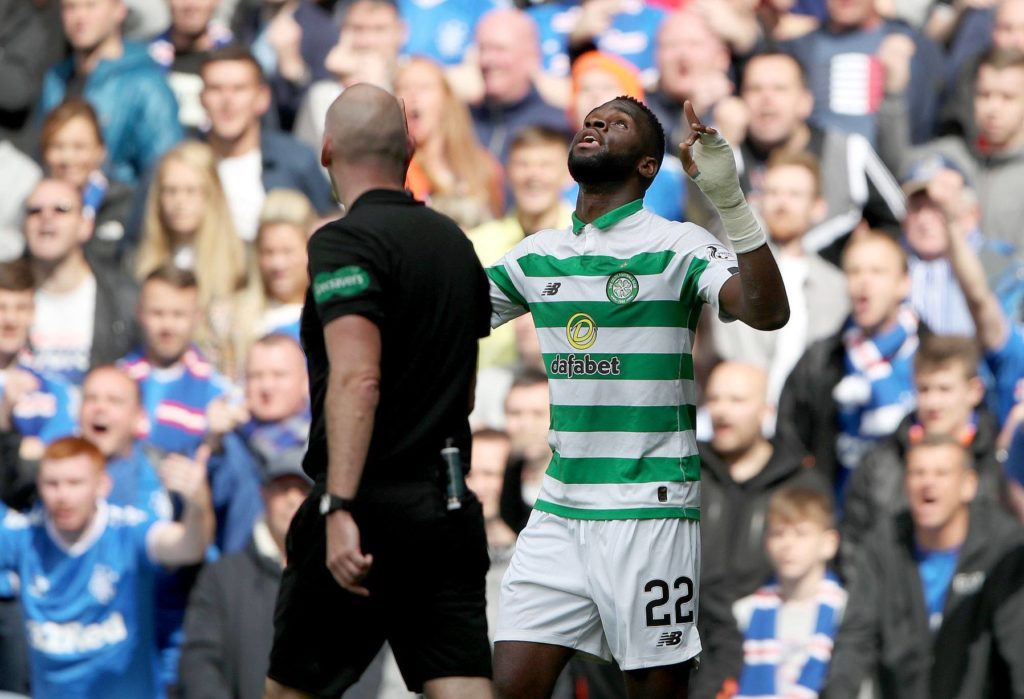 It has been the season Edouard came of age and it is no surprise he's been getting admiring glances from clubs elsewhere. Celtic fans however hope this player of the year contender puts pen to paper on a new contract and we can keep him to spearhead the 10-in-a-row campaign.
RYAN CHRISTIE
If this poll had been taken at the turn of the year there may have been a landslide winner. Ryan Christie was the main man. He started off the league campaign with a brilliant hat-trick when Celtic took seven off St Johnstone on Flag Day and strode on. In Europe he transferred the domestic form to the bigger stage.
In a campaign that saw Ryan play 47 times, he managed to score 19 goals and contribute 16 assists. He scored in Europe home and away against Rennes and the opening goal against Lazio at Celtic Park.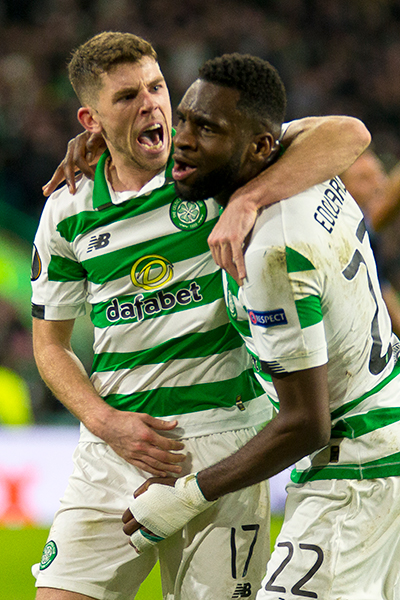 Prior to this he also scored in Champions League qualifying against Sarajevo, twice against Kalju and against Cluj at Celtic Park. Injury and suspension curtailed Ryan's influence in the second part of the season in particular. He must more than most be disappointed at the season having to be called early as he would without doubt have scored more than 20 goals.
The suspension for the controversial grab at Alfredo Morelos was certainly harsh considering what else had gone on that afternoon, though the time he spent out for his sending off at Livingston was certainly more deserved.
Much like last season injury has impacted on his season, but those who question his discipline are probably wide of the mark. Christie has been rather unlucky in that regard much the same as he has been with the timing of his injuries.
There will come a time when Ryan puts a whole season together and you wouldn't put it past him doing just that during the ten-in-a-row campaign, yet he certainly shouldn't be discounted as a player of the year contender in this campaign either. His early season form in particular shows he shouldn't be disregarded.
Before we go to a final shortlist there should be reminders of the contributions of a few more Celts to consider.
KRIS AJER
Kris Ajer made the final four last season and once again has put in another consistent campaign. He's a little harshly treated having to play as a left side central defender in a back three, where he is rather exposed considering he is without doubt a right footed player. Ajer has also been shifted around the backline, also having to fill in at right back where he has performed admirably. The big Norwegian has been linked with moves down south and to AC Milan in Serie A. Even Real Madrid are rumoured to be interested in signing Ajer.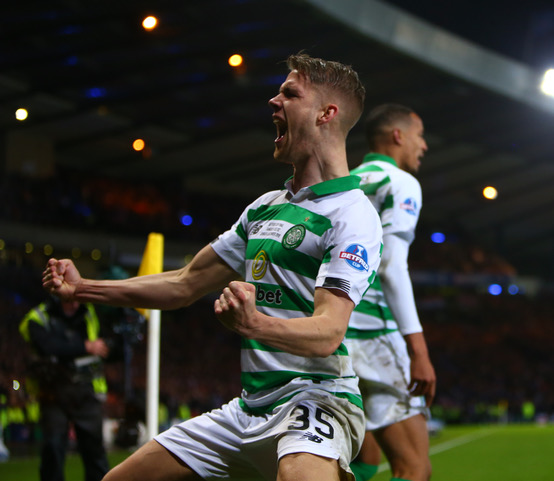 What we have in Ajer is a fine developing Centre half. Where Neil Lennon has chosen to play him has possibly impacted on him a little, but that winning goal at Pittodrie was a vital victory for Celtic on the way to 9-in-a-row. Kris is another I'd hope we can keep as part of the Celtic first team for the 10-in-a-row campaign. He's also bound to be on a few shortlists for this season's player of the year.
JEREMIE FRIMPONG
If we were doing a young player of the year there would be little doubt Jeremie Frimpong would walk away with the award.
Signed initially as a back-up full back, possibly even third choice, the ex-Manchester City right back forced his way into Neil Lennon's side by showing up consistently in training, to the point Lennon stated he simply couldn't hold the lad back.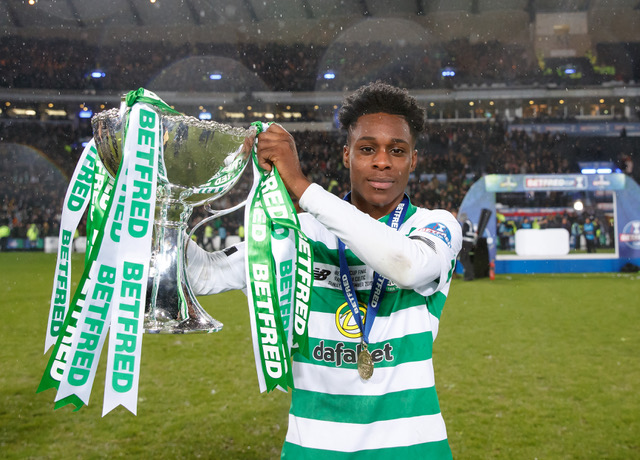 He's managed to force his way into the team and in many fans eyes he's now the number one choice right back, though strangely since moving to a wing back system Lennon has preferred to persist with Forrest in the right sided role, when on paper it would appear Jeremie would be tailor made for the more attacking position. Frimpong has made 19 top team appearances and scored a couple of goals including against Aberdeen at Pittodrie and against Hibs at Celtic Park.
Much like Jullien has, Frimpong seems to have bought into the ethos of the club and his clear love of the game is infectious. Next year could be a big year from young Jeremie but it's safe to say he'll have made enough of an impression this season to be on a few shortlists this year's player of the year too.
LEIGH GRIFFITHS
Another player worth considering would be Leigh Griffiths. With a comeback after New Year that would have drawn envious looks from Lazarus, Leigh Griffiths admitted himself that the winter training camp was possibly his last chance to prove to Neil Lennon that he could be starter for Celtic once again.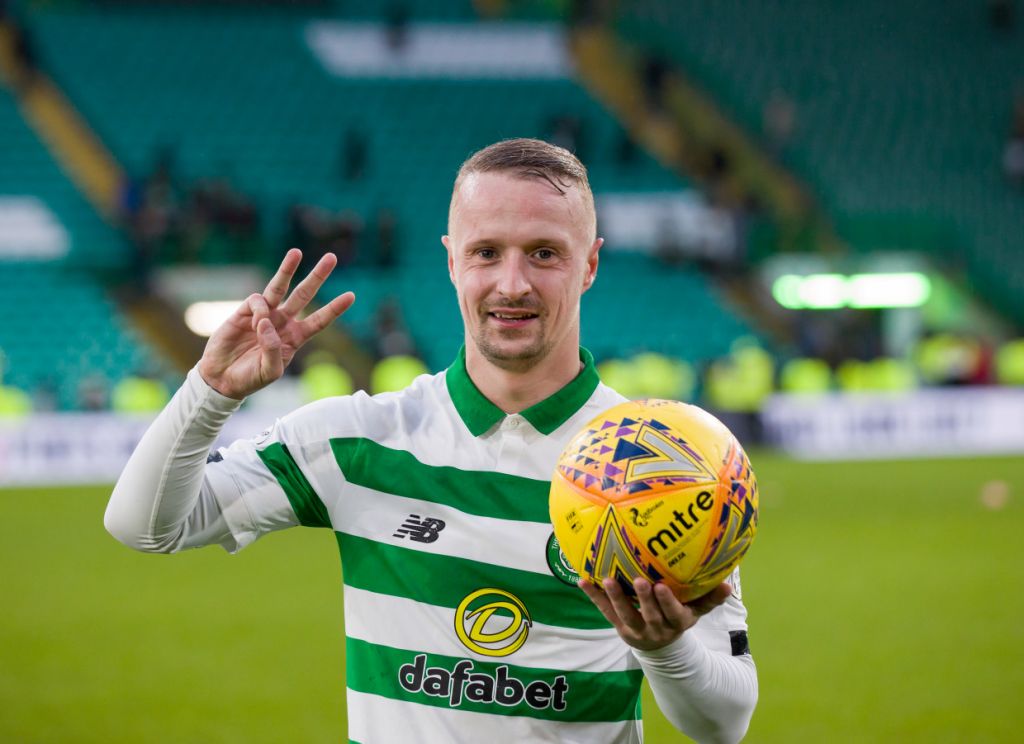 The switch to a 3-5-2 formation played into his hands, but even so few could have predicted just how well that partnership up front with Edouard would develop, or indeed how quickly it would gel.
Griffith remains the most natural finisher on Celtic's books and it's testament to his own belief in his ability that he has bounced back so well from both the well-publicised mental health issues and the niggling physical concerns that waylaid his return to the first team.
Griffiths may only have been a regular starter in the second part of the season but his impact has been impressive. It may be a surprise to see Griffiths has actually played 31 games for Celtic in all competitions this season, and he also has a return of 11 goals, including 7 in 10, culminating in a hat-trick against St Mirren in the last game before a halt was called due to the Covid 19 outbreak.
Griffiths will be cursing his luck but he's bound to be confident that when next season starts he can pick up where he left off in a fruitful partnership with French Eddy. His efforts this season to return to peak powers means for many there will be a place on their player of the year shortlist for Leigh Griffiths.
OLIVIER NTCHAM
If it was possible to give a player of the year award simply for giving the support their favourite moment of the season, then Olivier Ntcham would be sure to emerge victorious.
That beautiful dinked finish to win in Rome, against a side who sat only a point off Juventus when the Italian league paused for their pandemic shutdown, shouldn't be underestimated. To beat a club of that stature both home and away was significant for the European reputation of the club and Ntcham's coolness personified – coupled with his significant celebration – more than made up for the malcontent approach during pre-season, that saw him hint at his future lying elsewhere.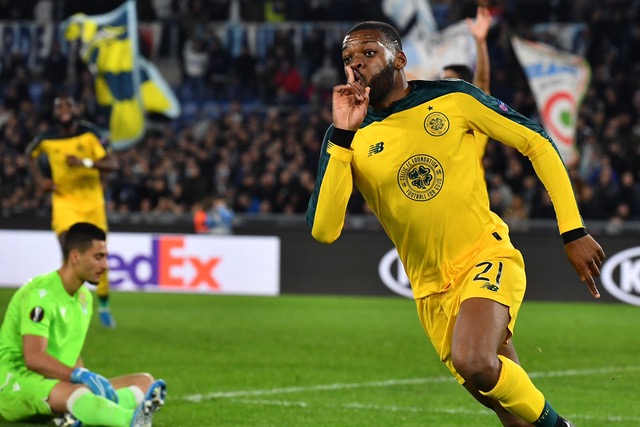 Ntcham's performance at Ibrox stood out as he made Scott Arfield look a rank amateur, as the waistband of Olivier's shorts stretched from box to box at Ibrox. Olivier does still lack for consistency, but he is also capable of magical moments of brilliance.
Both goals in the League Cup tie against Partick Thistle at Celtic Park were borne of his natural footballing talent. If he stays he may well add the consistency that sees him head off to a bigger club. He's better than the likes of Nice, where he has been linked of late.
Ntcham is a a player you'd wish would believe in himself a little more, because that finish under supreme pressure in Rome is exactly what he's capable of. Once he adds consistency he'd be un-droppable and with a run of games he could be the most gifted of midfielders.
Again that may come next season, but for that first win on Italian soil and how he delivered, I'm sure Olivier Ntcham enters a few calculations for this season's player of the year.
And that's it for this year's runners and riders. In the next part we'll look at some of the choices from the Celtic star contributors before agreeing on a four man shortlist, from which the readers can vote for The Celtic Star player of the year 2019-20.
There can be only one.
Niall J