LISBON LION Jim Craig has today been appointed as a club Ambassador by Celtic. Jim took The Celtic Star readers on a remarkable journey through our club's rich and interesting history over the first 365 days of the site. Every morning without fail, Jim would provide a new insight into The Celtic story, and it was an education for every Celtic supporter – all the articles are still there to view in our archives.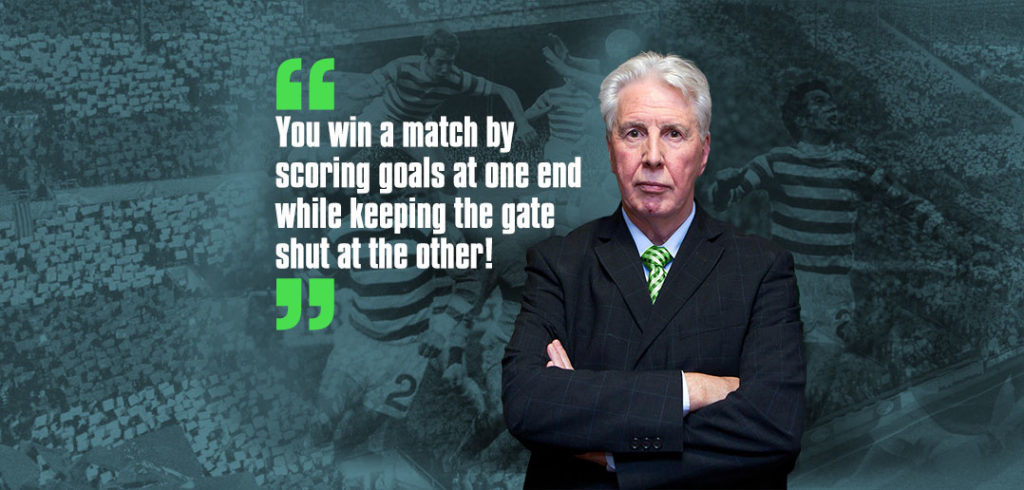 I also had the pleasure of publishing Jim's book – Jim Craig – Right Back to 67 and we have a very limited number of signed copies still available at The Celtic Star Bookstore if anyone wants a signed copy – see HERE. Of all the books about Lisbon, this is the only one with a detailed first hand account of what was happening inside The Celtic dressing room on a day by day basis.
Jim joins Davie Hay, Tom Boyd and Roy Aitken as a Club Ambassador and will represent the Club across a range of activities, pretty much along the lines of what he has been doing at supporters events all over the world anyway.
Celtic's first Club Ambassador was Jim's great friend and teammate, the Lisbon Lion skipper Billy McNeill so there can be no greater honour for Jim to follow in Cesar's footsteps.
Jim, who joined Celtic while studying for his dentistry degree, made 209 appearances and scored six goals during seven years with the club.
He made his debut in October 1965 in a European Cup-Winners' Cup tie against Dutch side, Go Ahead Deventer, while his final game in the Hoops was the 1972 Scottish Cup final, when Celtic beat Hibernian 6-1.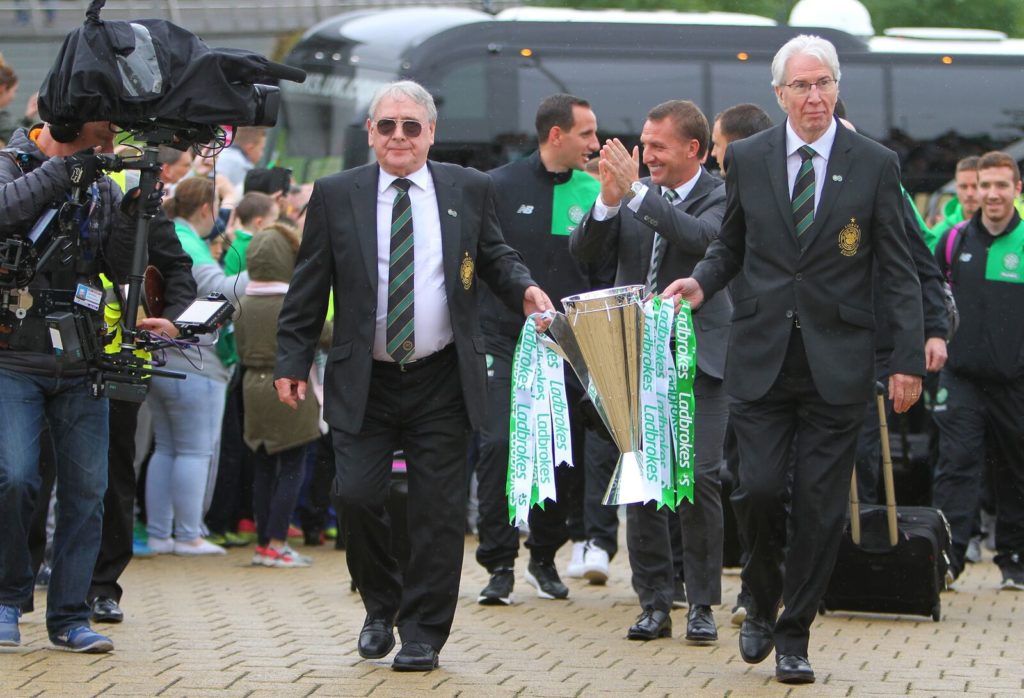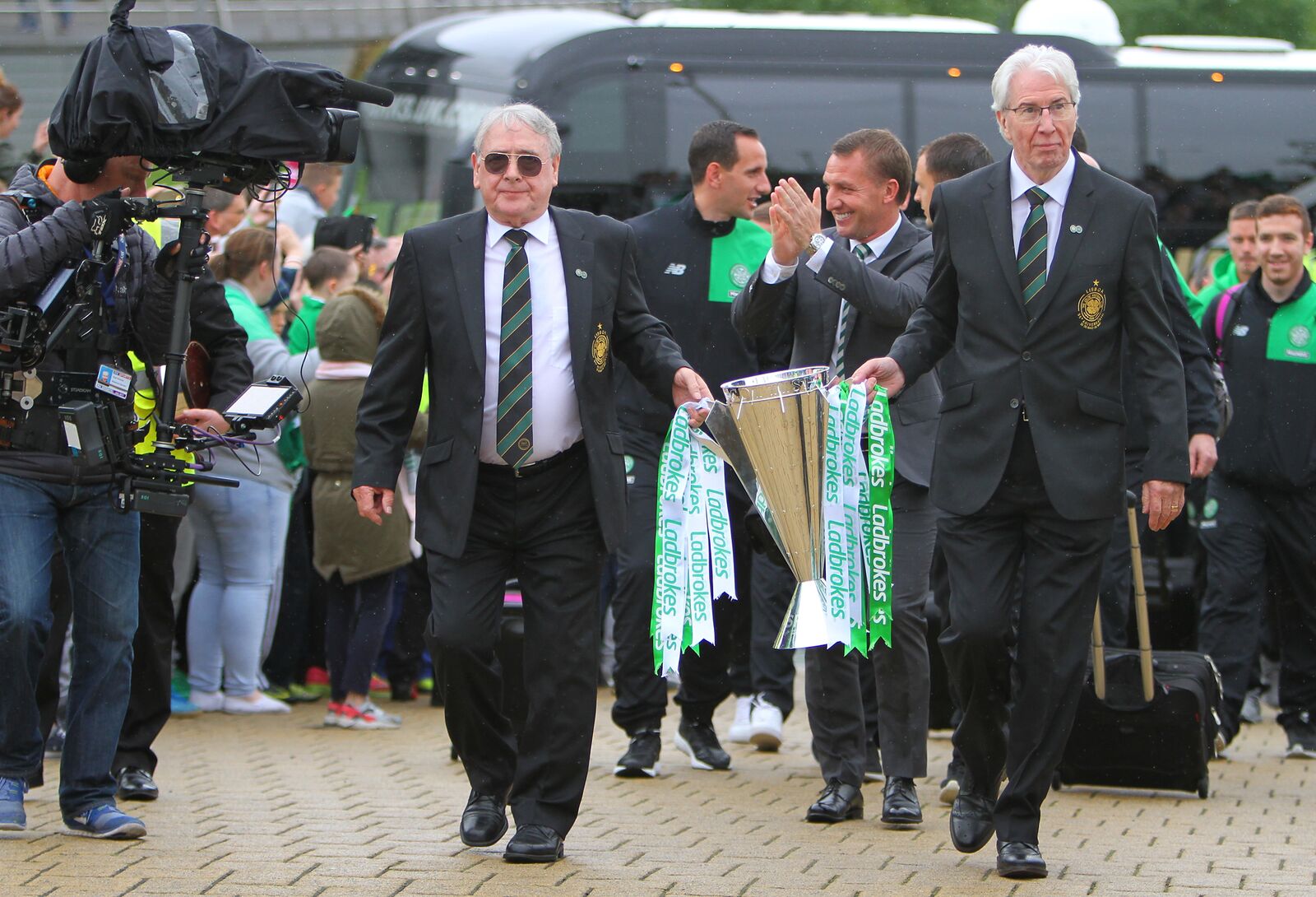 He won seven league titles, four Scottish Cups and four League Cups, as well as the famous European Cup triumph.
After hanging up his boots in 1975, Jim took up dentistry on a full-time basis while enjoying a successful media career over many years. And throughout that time, he and his fellow Lisbon Lions have been much-loved by their fellow Celtic fans for everything they have done for the Club.
"We are delighted that Jim has accepted our invitation to become a Celtic Ambassador. He has made such a tremendous contribution to the Club, both during his playing career as part of Jock Stein's legendary side, and in the years since, along with his fellow Lisbon Lions," Peter Lawwell, The Celtic Chief Executive said today.
"Jim is a figure who commands huge respect in football, and particularly amongst our support, and we know he will be a fantastic Ambassador for Celtic."
Jim Craig talked of the tremendous honour for him to re-join Celtic as a Club Ambassador.
"It is a tremendous honour for me to be asked to become a Club Ambassador, and I want to thank the Club for making this gesture.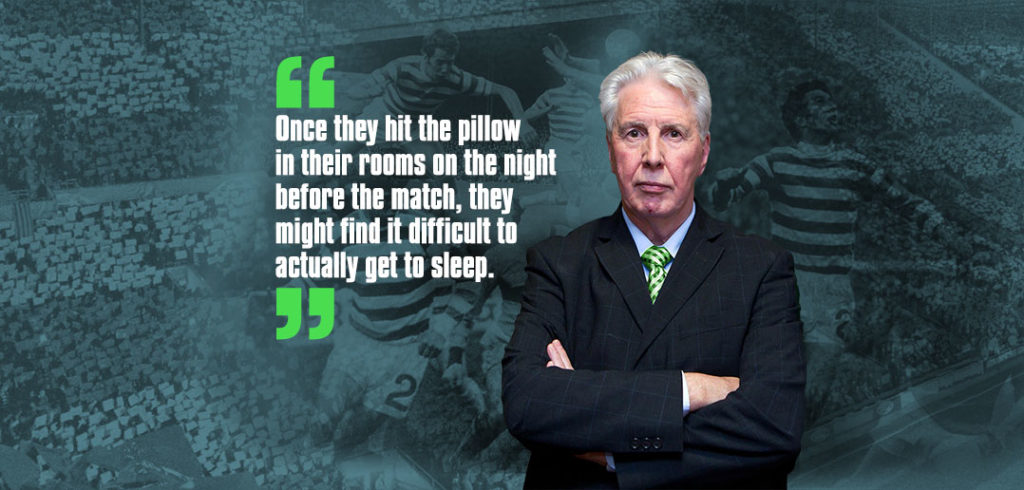 "I'm delighted to be joining my fellow Ambassadors, Davie Hay, Roy Aitken and Tom Boyd in representing the Club, and I'm honoured to be following my friend and fellow team-mate, Billy McNeill, who was Celtic's first Ambassador.
"I know that, wherever I and my fellow Lisbon Lions, have gone, we have always been given the warmest of welcomes from the Celtic supporters, and it's something we've always appreciated.
"It is very humbling to be recognised in this way and I am looking forward to representing and serving the Club in any way I can."
Well done Jim, such a well deserved recognition for everything that you have done on and off the park for Celtic.