Celtic historian. European away trip veteran and travelogue writer. Celtic Park tour guide and match programme contributor. Marathon man. Author.
A man of multiple talents and one of Celtic's "go-to guys" for institutional knowledge, Matt Corr wears many hats for the Hoops. The Celtic faithful have regaled in Matt's reports from away games in Europe over the last couple of seasons – as well as his Celtic Star articles about past games and other historical characters and events. Not to mention that he ran the New York City and Tokyo Marathons last season on behalf of the Celtic Foundation, with another notable fundraiser scheduled for later this year. Watch this space.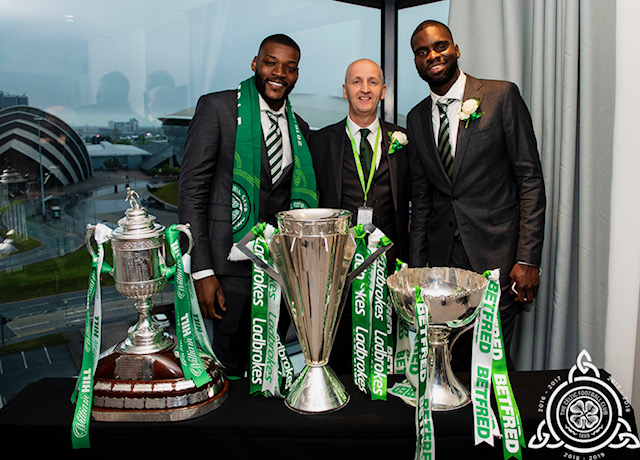 I caught up with Matt between the globetrotting, the Celtic Park tours, his book-writing, and his marathon training for this interview, appearing in full on my own blog – https://larrycafiero.com – and in various segments here on The Celtic Star over the next few days. If you can't wait the full interview is available on the link above, so read it now or wait and get the bite sized portions from my articles in The Celtic Star.
What follows is the second part of Larry's interview with Matt Corr. If you missed yesterday's first brilliant instalment you can CATCH UP HERE or by clicking on the image below…
'Here we Glow,' @CelticFC fans sang In Kiev, 6 months after Chernobyl – Matt Corr's European Adventures…https://t.co/x4XY1Z4HBV @Boola_vogue @lcafiero @cfcliamk96

— The Celtic Star Editor (@CelticStarMag) March 25, 2020
Now let's get back to Larry's brilliant interview with Matt Corr…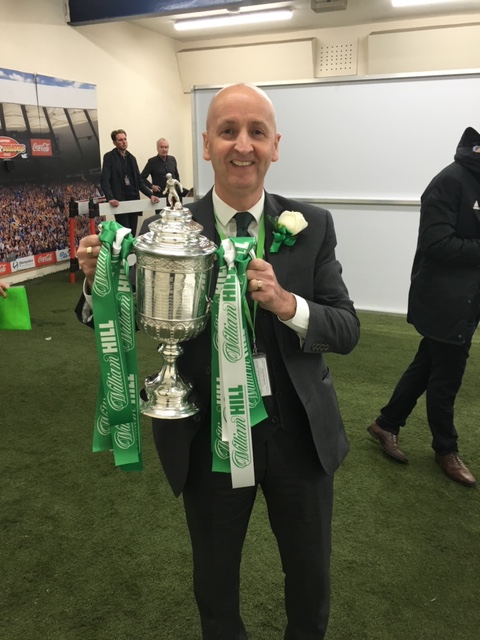 One article that has always stuck with me – and I linked to it in my blog at the time you wrote it – was the testimonial last year on Jimmy Johnstone's birthday highlighting his life; in my opinion, it was one of the best pieces I have read. The history of the club is there, obviously, but from a writing standpoint, how do you pick the most unique or interesting highlights of Celtic history or Celtic lore to write about?
I'm not sure how best to answer that, Larry, to be honest. It's not always planned in advance by any means. A lot of it is just instinct. And timing. For example, my first Celtic Star article was published back in April 2018.
I had retired recently and was enjoying reading the various pieces in there when I saw the invitation for other writers to get involved by submitting their own. That's what I wanted to do. Let's give it a go. We had a chance to clinch the title at Easter Road that weekend, so I decided to write about the first time I had witnessed that there, April 1977.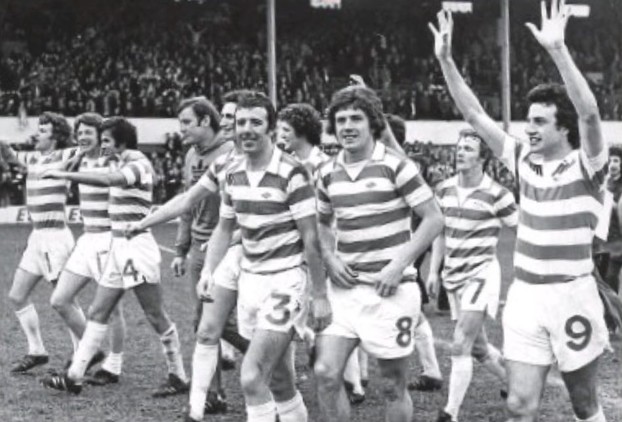 It was just a short "coming of age" story with a bit of self-deprecating humour. The Star editor, David, sent a "keep them coming" message back and that was that. It's his fault! By the way, we lost that weekend to Hibs, so I haven't submitted anything which might tempt fate similarly since then, in case I jinxed us!
My next pieces followed up on that double-winning season. They were more detailed and were quite well-received. That gave me the confidence to keep going and try different things. Like the verse dedicated to the Lisbon Lions, "the men who put the star above our crest," published the next month for the anniversary.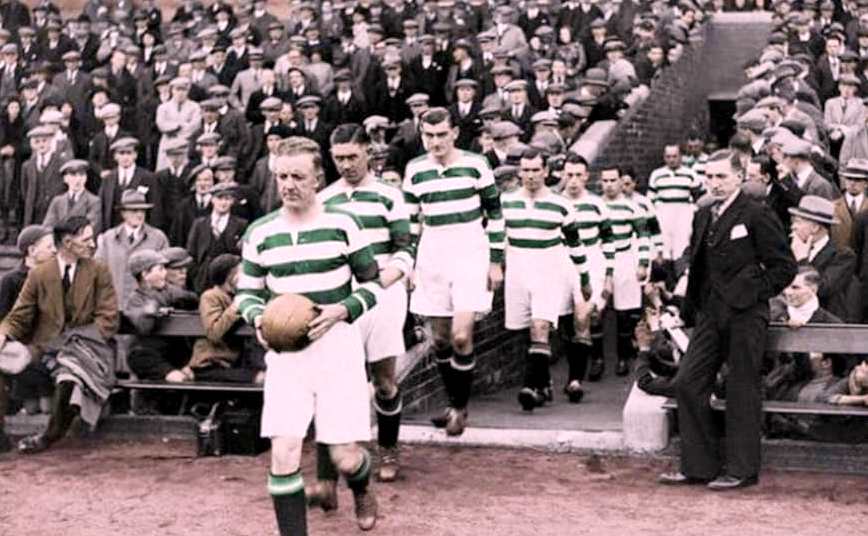 Then a photograph I saw on Twitter gave me the inspiration for the John Thomson piece, "a familiar face was missing." It was an incredible image, which I had never seen before. So I checked out the background. We all know about the tragedy and the immediate aftermath. But not so much about what happened next.
In terms of the Jinky story, I would say that came from my work on the tours. Jimmy is a big part of my tour. He is a unique character, genius of a player but with the same strengths and flaws which many of us in the west of Scotland identify with. We love a laugh and a drink, usually together. So did he, and he did it whilst playing in the best Scottish football team of all time. And under Jock Stein, a noted teetotaller and strict disciplinarian. It's a movie script waiting to happen.
Some of the best Jinky stories involved flying and sailing, Red Star Belgrade and Largs, so I had my strap-line. And his 75th birthday was approaching. So all the stars aligned, if you like. I loved doing that piece. He brought — and still brings — a smile to so many Celtic faces, albeit there was a real sadness in the way his life ended.
The Celtic story tells itself. It's a treasure trove for writers. I look for something a wee bit different, which perhaps hasn't been covered before in that way, or for some time. The two recent photographs of the autographs from the '30s are a classic case in point. Introduced to me out of the blue. I thought I would produce a couple of articles, which would be interesting content for the Star and would make a couple of my pals happy. Something for them to keep. A win/win.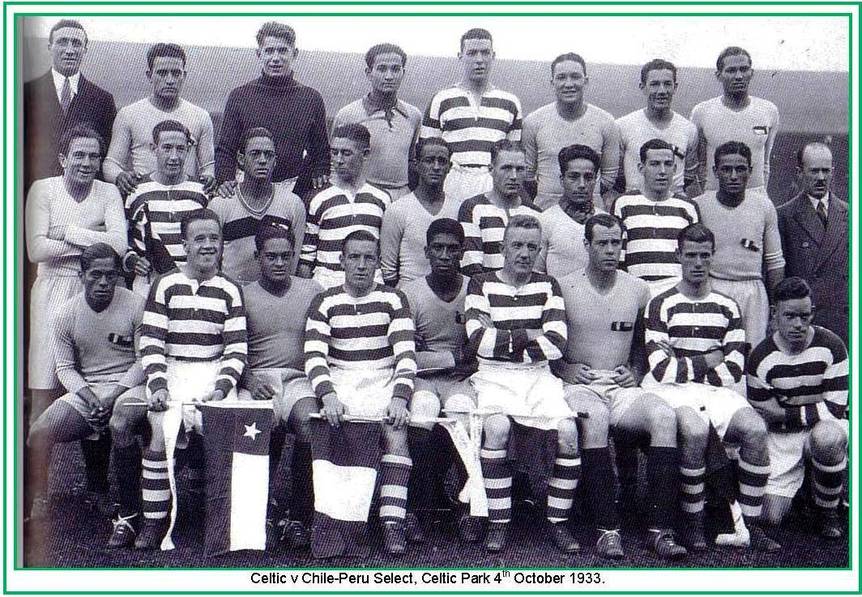 And then when I started digging, the stuff I found was incredible. I had stopped doing these kind of detailed pieces of work to focus on the book, however, like Al Pacino in Godfather 3, "just when I thought I was out, they pulled me back in."
By the way, I am currently working on part 7 of that two-part article!
Further on the writing end of things, I understand that you have a trio of books in the works on the Treble Treble coming out soon, one for each season in the trilogy. Is this something you can expand on a little and, if so, what can we expect?
Absolutely. Each book will be a step-by-step walk through that season, looking at and listening to the key people involved, the context, and drawing on my own personal memories, experiences and observations from childhood all the way through to the present.
Facts on their own can be a bit cold, so there is humour and sadness thrown in there throughgout, as with most of the Celtic-related stories I do. I genuinely believe that it will only be later, perhaps much later, that these incredible achievements – Invincible, Back-to-back Trebles then the holy grail of the Treble Treble – will be truly appreciated. That was the case in Lisbon and probably for the 7-1 game, the Exhibition Cup, Coronation Cup etc.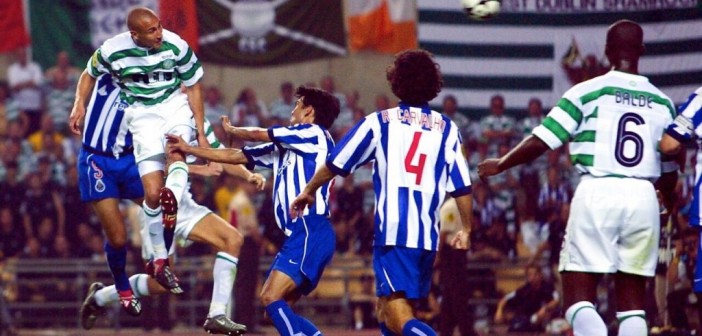 I know I look back on the Martin O'Neill era and think I didn't realise just how good that side was at the time, daft as that may sound. The current era will be the same and I'm trying to capture that now, so that we have that definitive record as a legacy, for us to enjoy and for the next generation to understand.
I understand that the first book – "Invincible" – is nearly complete, covering the 2016/17 season and the first treble of the Treble Treble. The Celtic Star has excerpted a chapter already online. The attention to detail in this chapter is astounding, so my hat is off to you there. So my question mainly deals with your writing process for these projects: Is it photographic memory, taking a huge amount of copious notes? How do you gather the information for your writing?
I've actually completed that first book now, which feels brilliant. It's been a year in the making and has pretty much taken over my life. I'm not a huge note-taker, although sometimes needs must. My normal approach is to develop the outline structure I want then build the storyline up around that, with deadlines I want or need to meet. It's my work now, it's not a hobby. Old Project Managers don't die, they just write Celtic books!
Once I've decided on the subject and range of a particular chapter, then I'll braindump directly on to the page from memory. Then I'll research the people and the specific games involved in much more detail, watch the video again, read the match report. Then I get to work. Once I've written the chapter, I'll go back over it again to amend, add or delete as appropriate. And only once I'm happy with it, will I submit it to my editor for review. It will then go through a further proof-reading process, before coming back to me for final comment. The editorial and design guys will then bring the manuscript to life, so it's very much a team effort.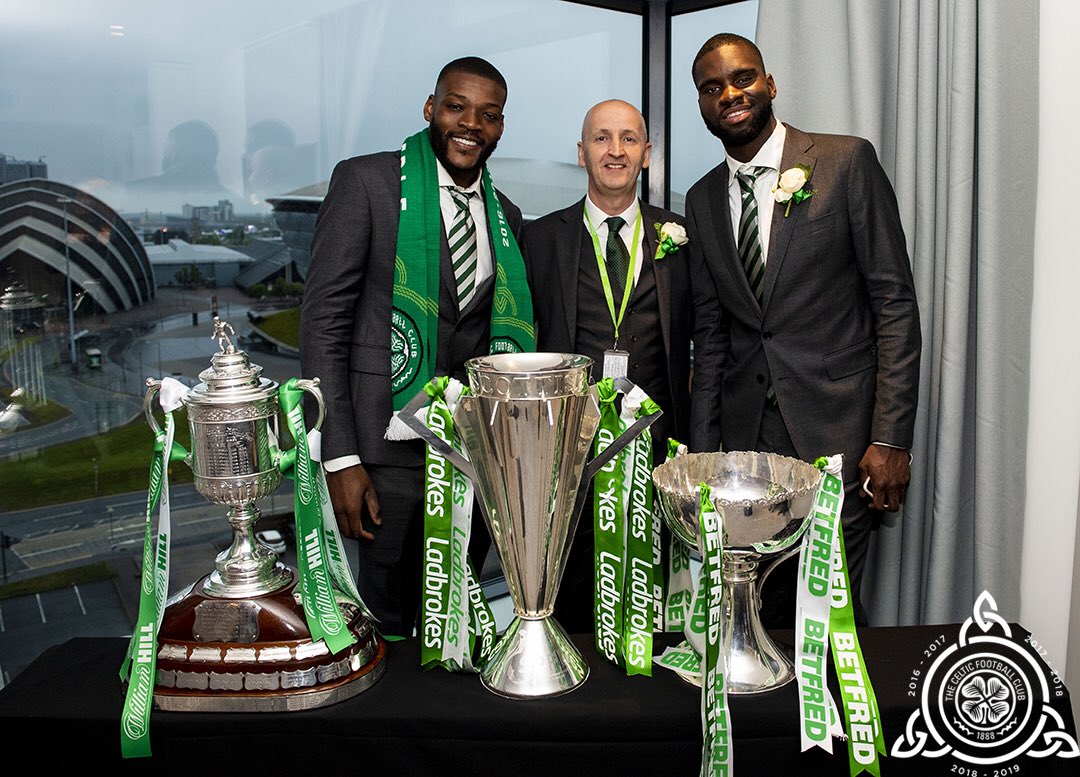 To be continued…
PART 3 of Larry Cafiero's interview with Matt Corr will appear on The Celtic Star tomorrow when Matt gives his thoughts on some of the major names in Celtic's history.
Matt has just completed his first Celtic book, titled INVINCIBLE and it will be available to pre-order shortly on The Celtic Star.
Larry Cafiero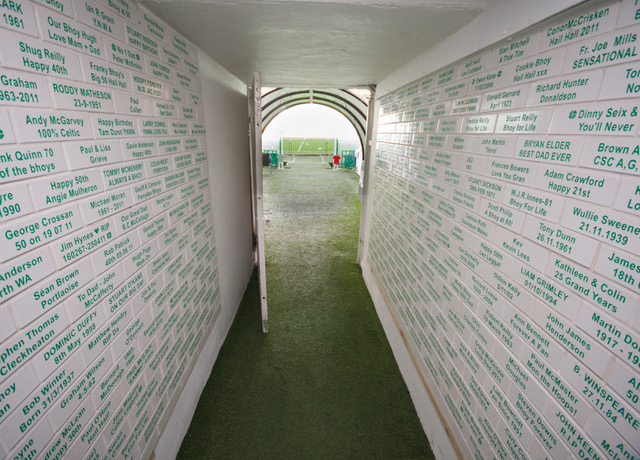 Take The Celtic Star's Photo Tour of Celtic Park and enjoy our stunning photos from inside Paradise RIGHT HERE, RIGHT NOW.
Support Celtic Youth Development
Help raise money for Celtic Youth Development by joining the £1 weekly lottery and you could win up to £25,000 – just click on any one of the photographs below to join. Lots of our readers have already done so and they're now doing their bit to help fund Celtic Youth Development that can deliver the stars of tomorrow and beyond. And you might even win a few bob too! And a special thank you to all The Celtic Star readers who have already signed up and are now supporting youth development to give us the Celtic Stars of the future…