Celtic historian. European away trip veteran and travelogue writer. Celtic Park tour guide and match programme contributor. Marathon man. Invincible Author…
A man of multiple talents and one of Celtic's "go-to guys" for institutional knowledge, Matt Corr wears many hats for the Hoops. The Celtic faithful have regaled in Matt's reports from away games in Europe over the last couple of seasons – as well as his Celtic Star articles about past games and other historical characters and events. Not to mention that he ran the New York City and Tokyo Marathons last season on behalf of the Celtic Foundation, with another notable fundraiser scheduled for later this year. Watch this space.
I caught up with Matt for this interview, appearing in full on my own blog – https://larrycafiero.com – and in various segments here on The Celtic Star over the next few days. The first part was published yesterday and you can read that below.
Now let's get back to Larry's interview with Matt Corr…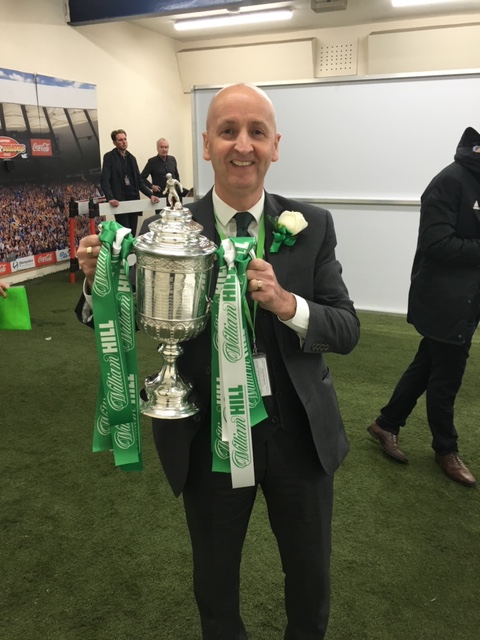 One article that has always stuck with me – and I linked to it in my blog at the time you wrote it – was your testimonial on Jimmy Johnstone's birthday highlighting his life; in my opinion, it was one of the best pieces I have read. The history of the club is there, obviously, but from a writing standpoint, how do you pick the most unique or interesting highlights of Celtic history or Celtic lore to write about?
I'm not sure how best to answer that, Larry, to be honest. It's not always planned in advance by any means. A lot of it is just instinct. And timing. For example, my first Celtic Star article was published back in April 2018.
I had retired recently and was enjoying reading the various pieces in there when I saw the invitation for other writers to get involved by submitting their own. That's what I wanted to do. Let's give it a go. We had a chance to clinch the title at Easter Road that weekend, so I decided to write about the first time I had witnessed that there, April 1977.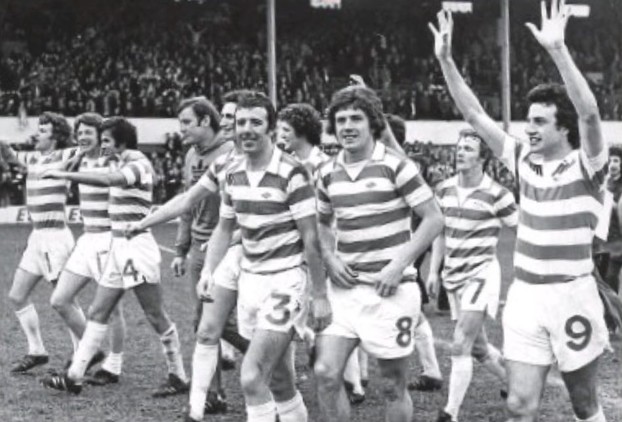 It was just a short "coming of age" story with a bit of self-deprecating humour. The Celtic Star editor, David, sent a "keep them coming" message back and that was that. It's his fault! By the way, we lost that weekend to Hibs, so I haven't submitted anything which might tempt fate similarly since then, in case I jinxed us!
My next pieces followed up on that double-winning season. They were more detailed and were quite well-received. That gave me the confidence to keep going and try different things. Like the verse dedicated to the Lisbon Lions, "the men who put the star above our crest," published the next month for the anniversary.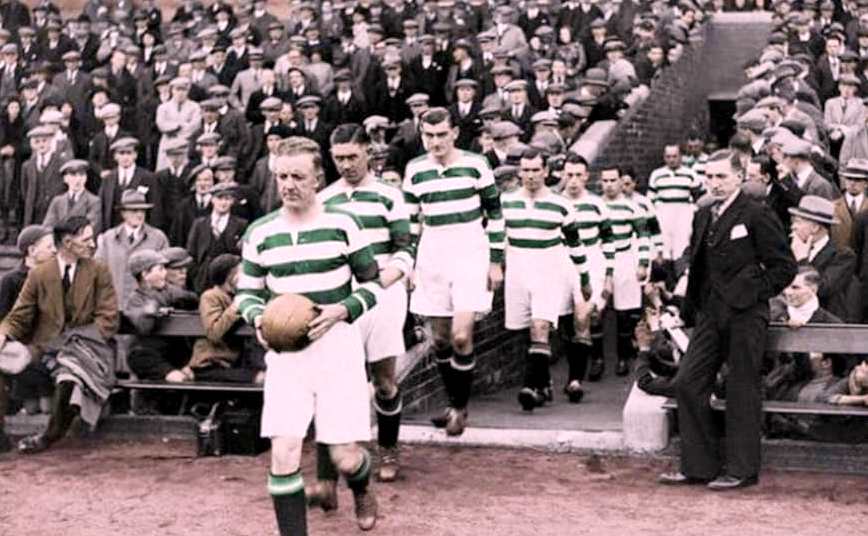 Then a photograph I saw on Twitter gave me the inspiration for the John Thomson piece, "a familiar face was missing." It was an incredible image, which I had never seen before. So I checked out the background. We all know about the tragedy and the immediate aftermath. But not so much about what happened next.
In terms of the Jinky story, I would say that came from my work on the tours. Jimmy is a big part of my tour. He is a unique character, genius of a player but with the same strengths and flaws which many of us in the west of Scotland identify with. We love a laugh and a drink, usually together. So did he, and he did it whilst playing in the best Scottish football team of all time. And under Jock Stein, a noted teetotaller and strict disciplinarian. It's a movie script waiting to happen.
Some of the best Jinky stories involved flying and sailing, Red Star Belgrade and Largs, so I had my strap-line. And his 75th birthday was approaching. So all the stars aligned, if you like. I loved doing that piece. He brought — and still brings — a smile to so many Celtic faces, albeit there was a real sadness in the way his life ended.
The Celtic story tells itself. It's a treasure trove for writers. I look for something a wee bit different, which perhaps hasn't been covered before in that way, or for some time. The two recent photographs of the autographs from the '30s are a classic case in point. Introduced to me out of the blue. I thought I would produce a couple of articles, which would be interesting content for the Star and would make a couple of my pals happy. Something for them to keep. A win/win.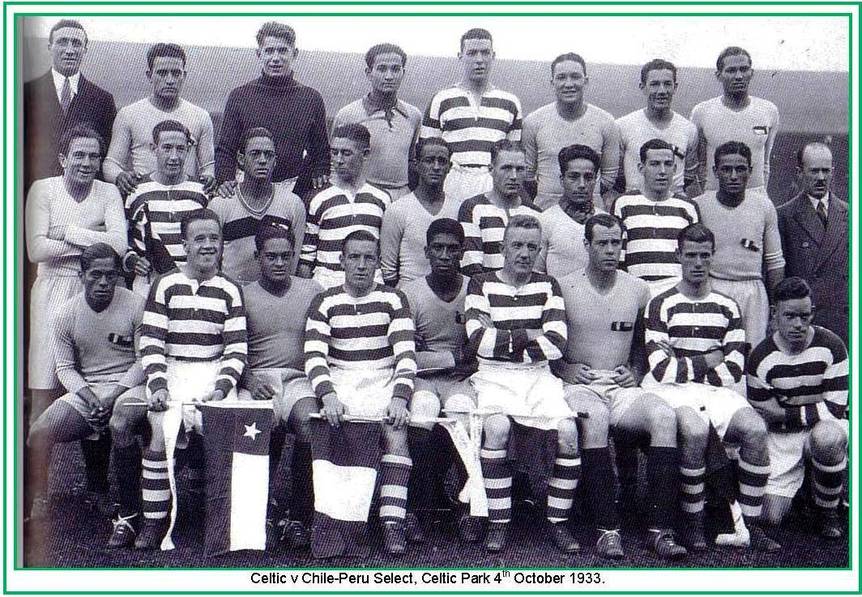 And then when I started digging, the stuff I found was incredible. I had stopped doing these kind of detailed pieces of work to focus on the book, however, like Al Pacino in Godfather 3, "just when I thought I was out, they pulled me back in."
By the way, I am currently working on part 7 of that two-part article!
Facts on their own can be a bit cold, so there is humour and sadness thrown in there throughgout, as with most of the Celtic-related stories I do. I genuinely believe that it will only be later, perhaps much later, that these incredible achievements – Invincible, Back-to-back Trebles then the holy grail of the Treble Treble – will be truly appreciated. That was the case in Lisbon and probably for the 7-1 game, the Exhibition Cup, Coronation Cup etc.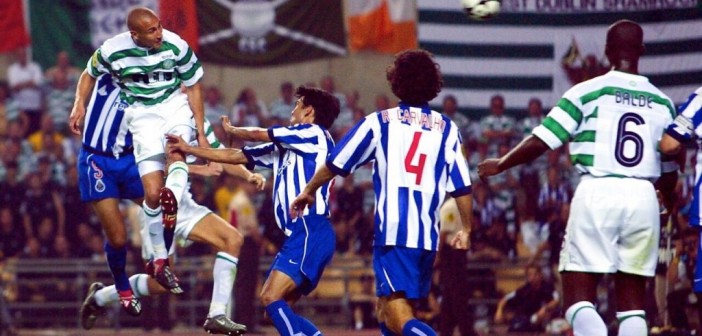 I know I look back on the Martin O'Neill era and think I didn't realise just how good that side was at the time, daft as that may sound. The current era will be the same and I'm trying to capture that now, so that we have that definitive record as a legacy, for us to enjoy and for the next generation to understand.
Your first book – "Invincible" –  covering the 2016/17 season and the first treble of the Treble Treble.  The attention to detail in this book is astounding, so my hat is off to you there. So my question mainly deals with your writing process for these projects: Is it photographic memory, taking a huge amount of copious notes? How do you gather the information for your writing?
Invincible was  a year in the making and has pretty much taken over my life. I'm not a huge note-taker, although sometimes needs must. My normal approach is to develop the outline structure I want then build the storyline up around that, with deadlines I want or need to meet. It's my work now, it's not a hobby. Old Project Managers don't die, they just write Celtic books!
Once I've decided on the subject and range of a particular chapter, then I'll braindump directly on to the page from memory. Then I'll research the people and the specific games involved in much more detail, watch the video again, read the match report. Then I get to work. Once I've written the chapter, I'll go back over it again to amend, add or delete as appropriate. And only once I'm happy with it, will I submit it to my editor for review. It will then go through a further proof-reading process, before coming back to me for final comment. The editorial and design guys will then bring the manuscript to life, so it's very much a team effort.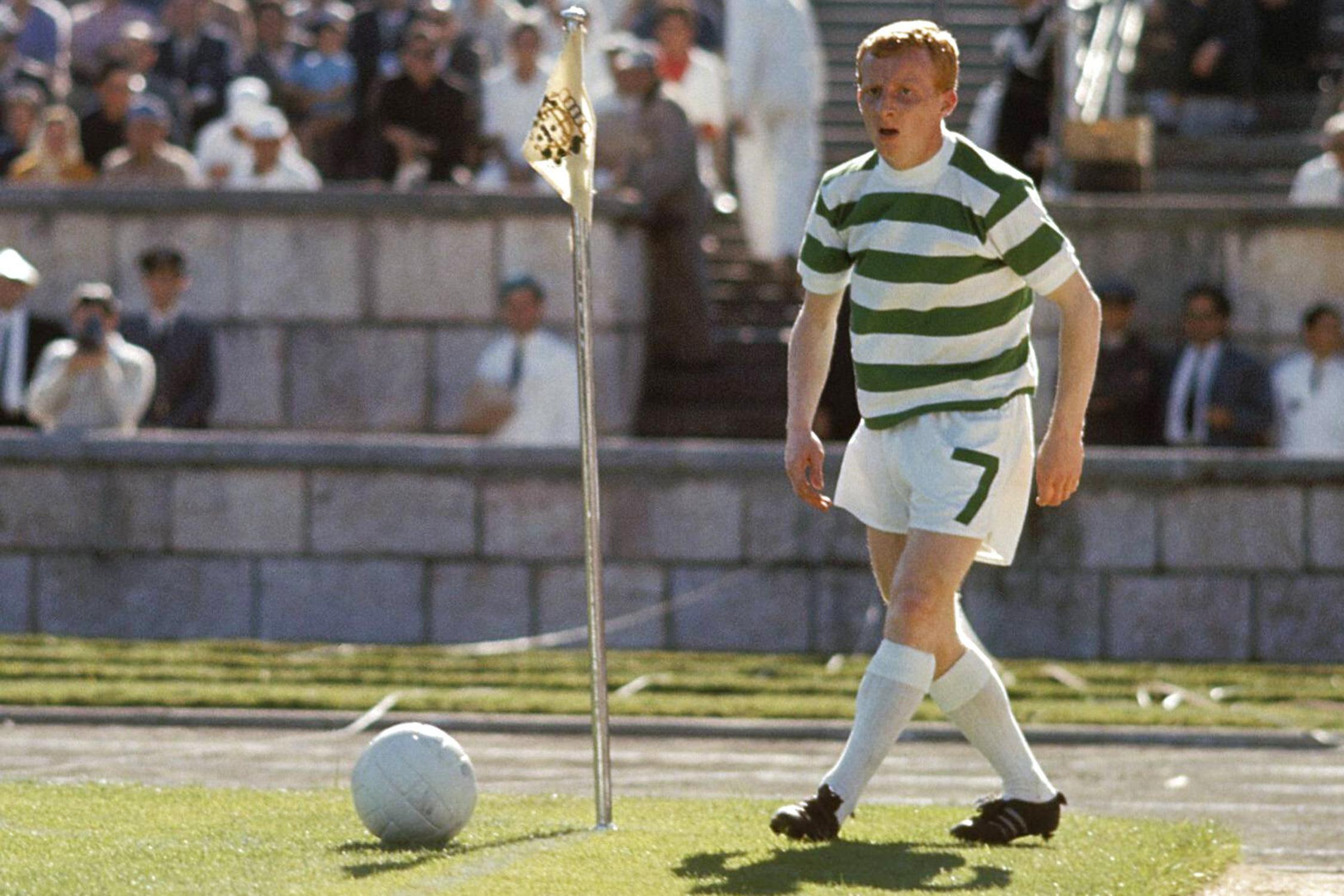 I am going to name names here and ask you to briefly touch on their significance in the history of Celtic. We talked about Jinky Johnstone earlier, so let's start with Billy McNeill.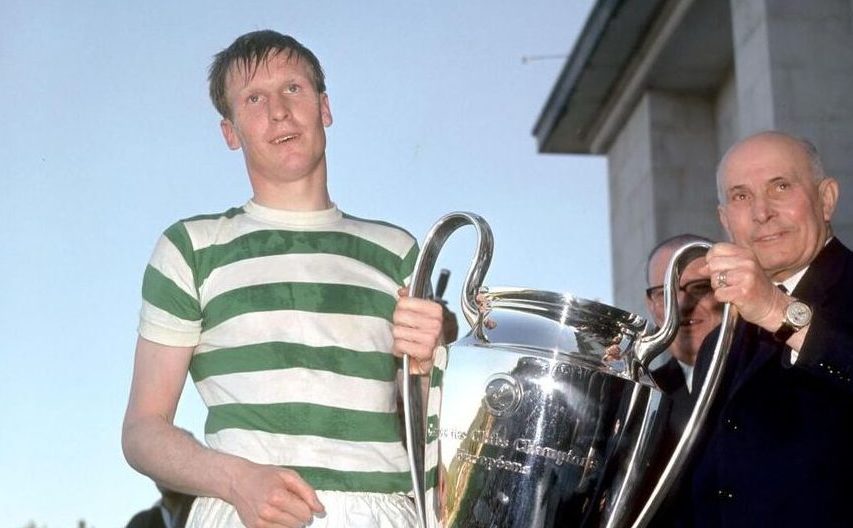 Billy? Mr. Celtic to me growing up. Everything a Celt should be. Dignified, ambassadorial and classy. A true leader and serial winner. And his ability as a player sometimes gets lost within all the "captain stuff," if that makes sense. Not too many centre-halves have scored in three separate national cup finals, far less in the world club final. I loved it that he witnessed his statue going up but it was distressing to watch him fight through that dreadful illness. Wonderful man, much missed.
Jock Stein…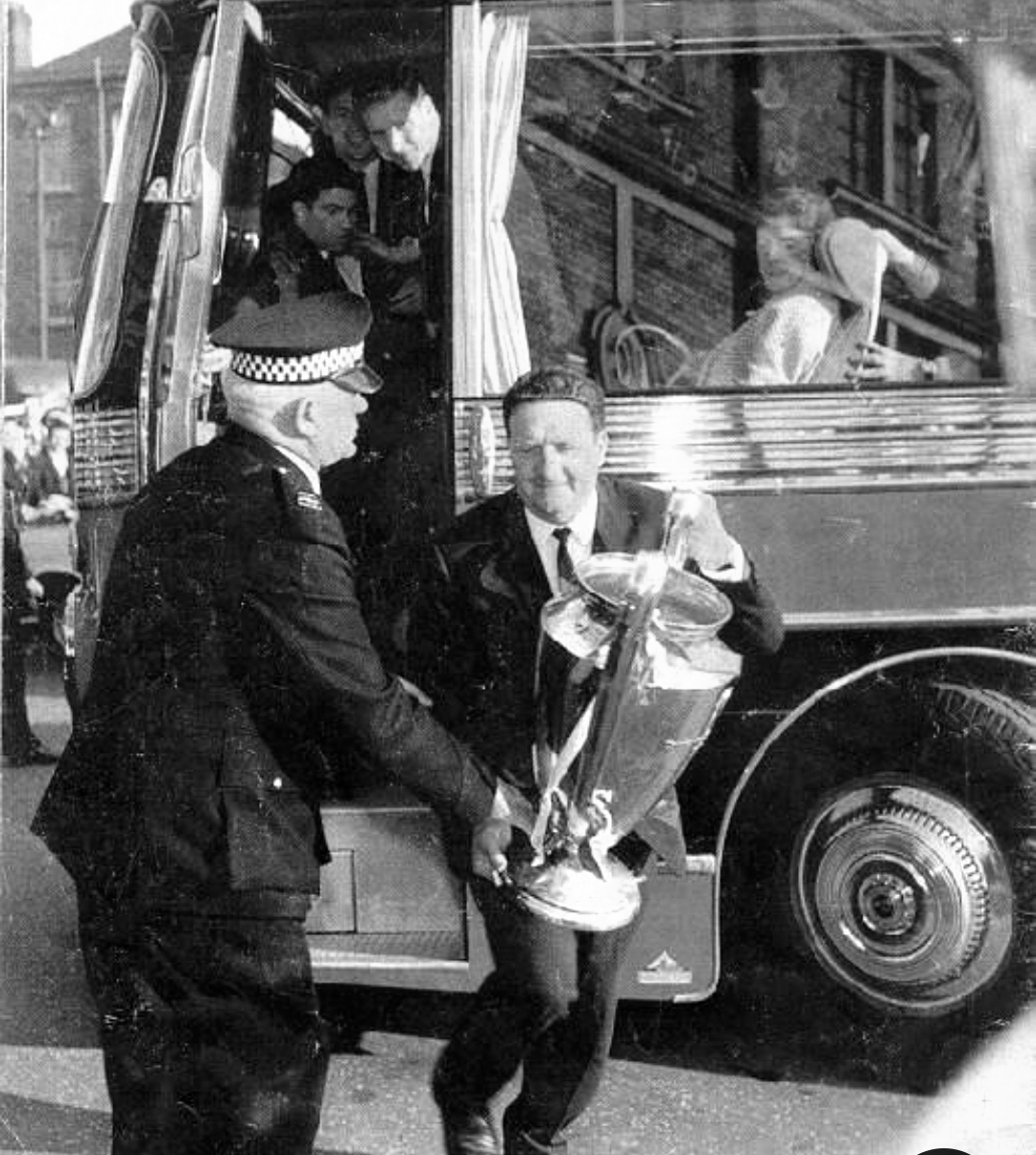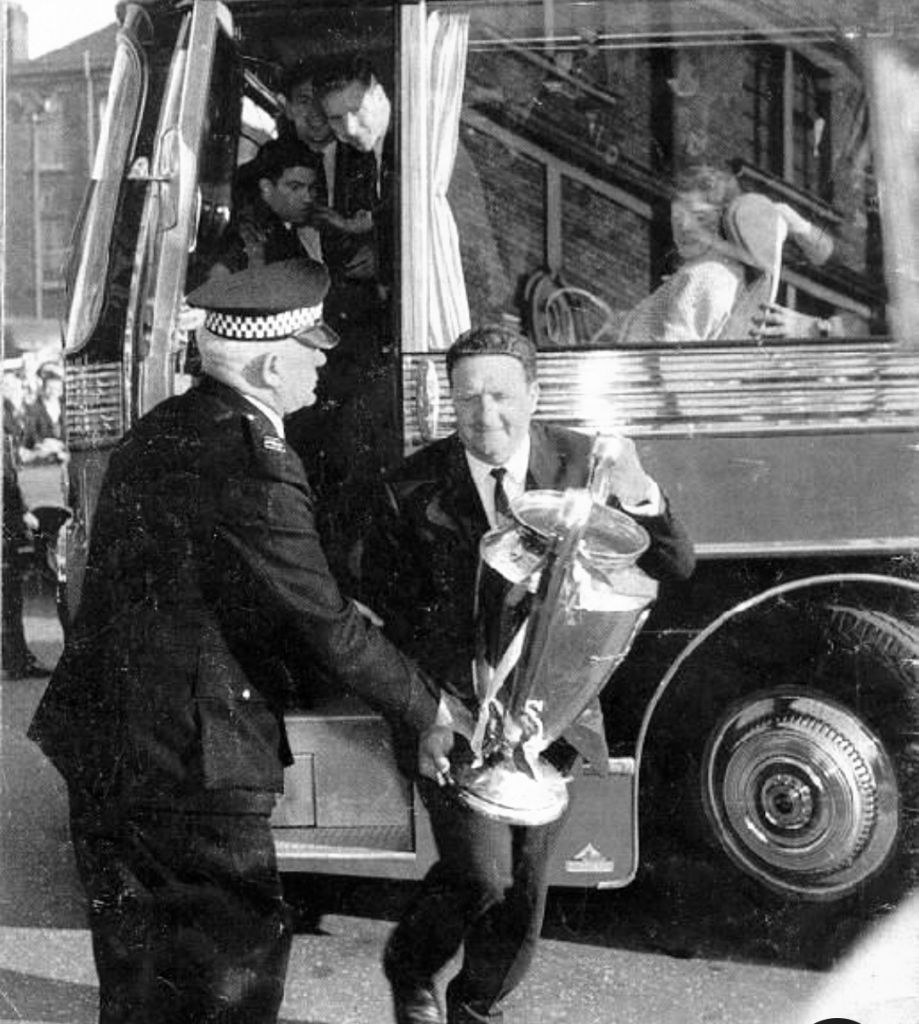 The greatest. Big Jock manager of Celtic. In my opinion, Jock turned Celtic from a Scottish football club with a proud history into a global institution, the best team in Europe if not the world at one point and a major European force for the best part of a decade. Despite his domestic dominance, I always feel that one European Cup is scant reward for what he achieved at Celtic Park. Other regrets for me? Milan 1970 and his final season and subsequent departure from the club. He should probably have moved on after winning the double in 1977, or moved upstairs to a proper role to allow Billy to pick up the team.
James McGrory…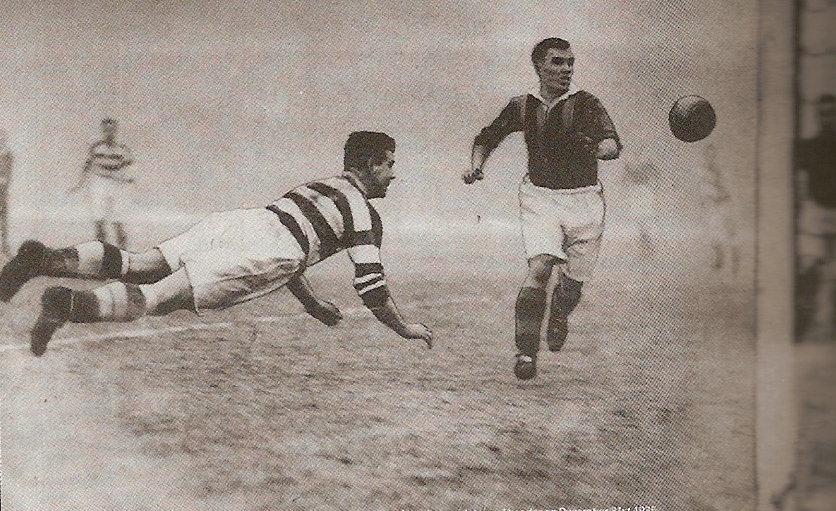 Ah. James Edward McGrory. The finest goalscorer in top-flight football in these islands bar none. Records broken everywhere. I had the pleasure of meeting him as a kid, in the old Celtic Supporters Association hall in Kinloch St, where he was signing autographs of his book, still one of my most treasured possessions. I'd love to see a statue at Celtic Park for Jimmy, that pose where he is horizontal in the act of scoring against Aberdeen. The Human Torpedo. We went to the same school and played for the same Boy's Guild team, St Roch's in the Garngad, albeit Jimmy scored edged me in the goal-scoring stakes…by about 546.
Henrik Larsson…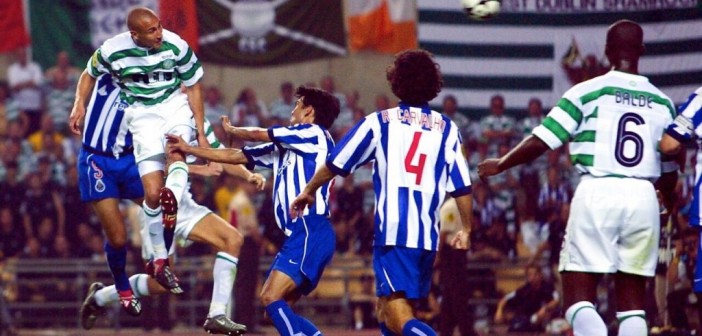 From one goal-scoring legend to another, Larry. You're on fire here. I'm often asked who my favourite Celt of all time is and the answer is Henrik. A fabulous player, a team player, he could do anything against anyone. And he was a role model off the park. No nonsense.
Henrik was surrounded by great players in the Martin O'Neill era but he was undoubtedly the key man in the best Celtic side I witnessed as an adult. If ever a man deserved a European winners medal it was Henrik in Seville in 2003. He was sublime that night. Dragging us back into the game twice. Wonderful player. World-class.
Kenny Dalglish…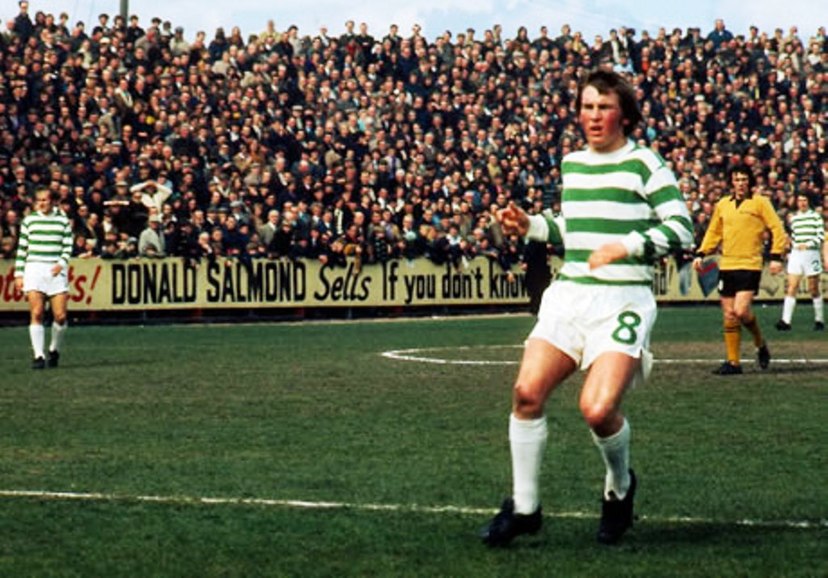 I remember Kenny playing at right-half against Raith Rovers at Celtic Park in the late '60s. His surname was misspelt to include an "e" for some reason. Always sticks in my mind. Then I saw him break through as a striker by scoring seven goals in two games in 1971. He just never looked back after that. I was broken-hearted when Kenny left in 1977 and, if I'm being honest, I really grudged him his success at Liverpool, as I wanted him to be scoring European Cup-winning goals at Wembley in the Hoops. Looking back, I think we both knew that wasn't going to happen.
He was probably just too late in breaking through at Parkhead, as by then the Lions had peaked and the great new hopes like Kenny, Danny McGrain, Lou Macari, David Hay and George Connelly didn't stay together long enough after the penalty defeat by Inter in the 1972 semi-final. That was probably our best chance of recovering from the horror of Milan 1970 to secure a second "Big Cup," albeit Ajax were a tremendous team at that time.
I know we reached the semi-final again two years later and were treated abysmally in those two Atletico Madrid ties, however, I felt the 1972 team was perhaps Jock's last great side. Kenny and Dixie Deans were a fantastic strike force around 1972/73, only bettered for me by Larsson and Sutton. In later years, I thought he showed tremendous courage and dignity in the aftermath of Hillsborough.
Paul McStay…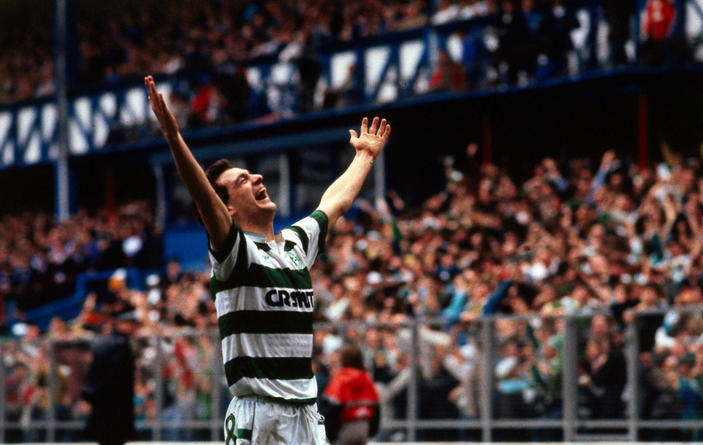 What a player the Maestro was. Saw his debut against Queen of the South and wasn't immediately aware of what all the hype had been about but within a week he blew that away, with a wonderful goal at Pittodrie, at that time one of the toughest venues in Europe to go to.
Pivotal in Billy's two great sides of the early '80s then our centenary, it was a crying shame that he was left to carry that team with John Collins for the first half of the '90s. He deserved to be playing alongside the best. Gave Celtic his best years before that ankle injury finished his career, just before we took off again. It would have been wonderful to have seen Paul and Henrik play in the same side. Tremendous player. True Celt.
Steve Chalmers…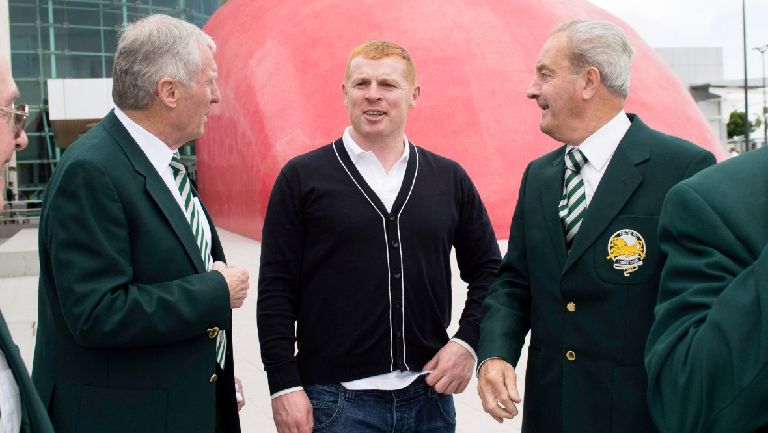 Stevie, God rest him. Another local guy who used to act as Santa at our Celtic supporters' Christmas parties back in St Aloysius' in Springburn. So I always had a soft spot for him. Born in the Garngad but lived in Springburn, just up the hill from where we did, so he was a local celebrity. I love it that Stevie scored the winning goal at Lisbon. I'm pretty sure his sons were at primary school with me at that time. Meant we could all dream. Another Celt with a wonderful scoring record and a lovely man.
Willie Maley…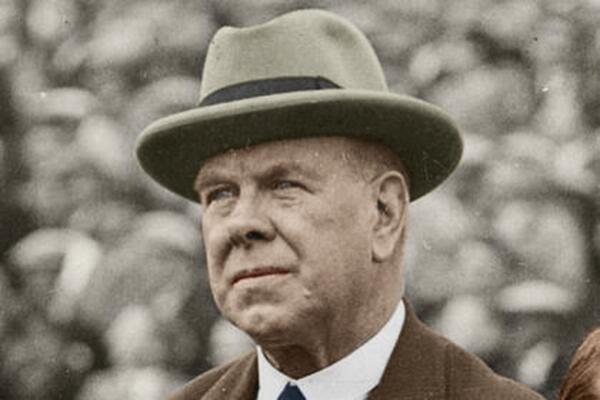 With over 50 years service, it's puzzling why there is no permanent memorial to Willie Maley at Celtic Park. Hopefully, that's something which will be addressed in time. I'm actually reading his book at the moment and it is wonderful stuff. Like listening to the man himself speak. One of THE key men who shaped the history and direction of the club, like Brother Walfrid, James Kelly, Jimmy McGrory, Jock Stein and Fergus McCann. Celtic was his life and his passion. An inspirational figure for me. And I love the song written in his name. sums up everything about Celtic for me, that does. A fitting tribute.
Bobby Murdoch…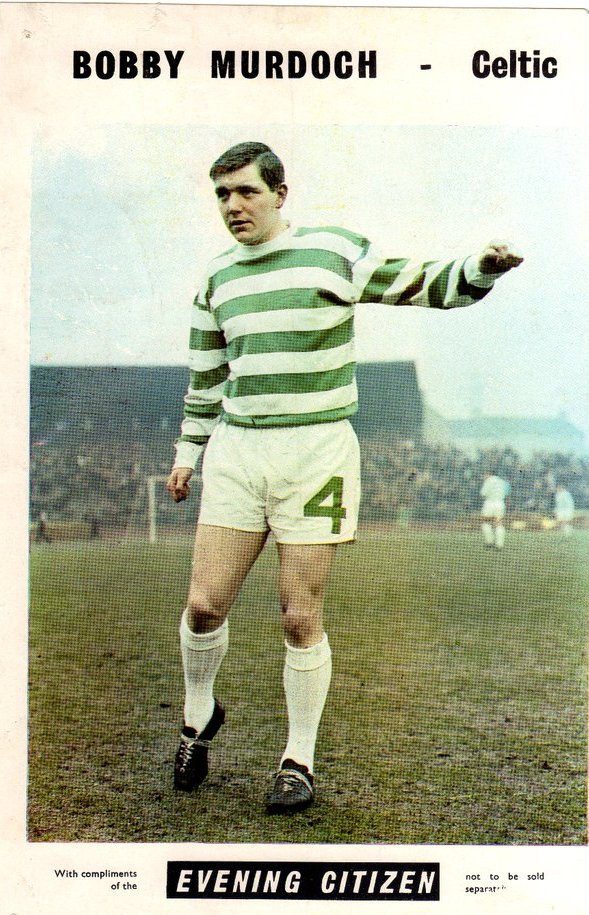 When you are described as the best player — the world-class player — in the Lisbon Lions, by people who know their football, then you must have been pretty special. Although I watched Bobby play for six or seven years, I was probably too young to appreciate just how good he was. I think I started to realise that when I saw and heard the impact he made on joining Middlesbrough in the mid-'70s, where folk like Jack Charlton, Terry Cooper and Graeme Souness were singing his praises.
Jock pushed him back from his attacking role on the right to midfield, on his arrival in 1965, where Bobby formed the engine room at Parkhead with the shy, retiring Bertie Auld. The beating heart of the team. Tough and extremely talented, a powerful combination in every sense. Struggled with health issues and passed away a very young man, in his early 50s, the first of the Lions to do so. God bless you, Bobby.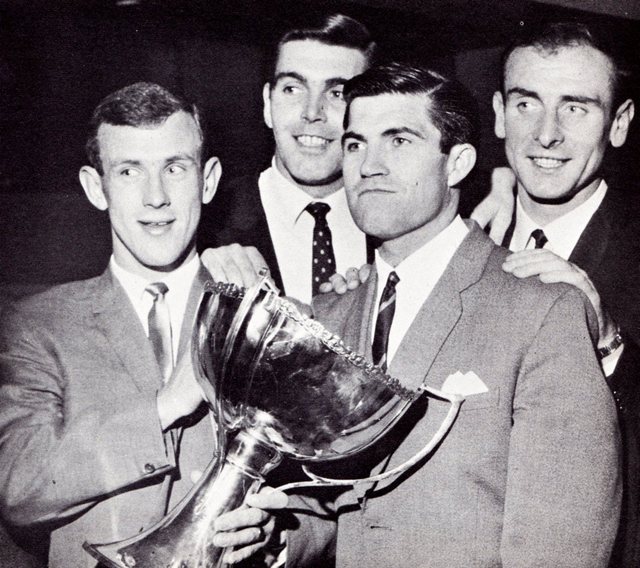 Bertie Auld…
Where do you start? Still entertaining us in his 80s. My son treated me to hospitality at Celtic Park a couple of years ago. We're having a couple of pints and taking it all in when Bertie walks into the lounge, walking through the throng, having a chat. Celtic royalty. We're debating who is going to approach him like a couple of big kids when he strides over to us. "Can I have a photo, boys?" Unreal. They broke the mould with Bertie.
Story goes that Jock arranged for him to be transferred back to the club from Birmingham once he knew he was taking over at Parkhead. Could be something in that. He scored five goals at Broomfield in Jock's first match then a double in the cup final the next month as we fought back twice to win the trophy, a first in over seven years and the catalyst for everything that was to follow. Bertie's 1965 double tends to get disregarded, with the focus being on Cesar's winner.
And I love the singsong in the tunnel in Lisbon. Classic Bertie. I tell the story on the tours with the rider that I believe the European Cup was won in that moment. The Italians probably thought they were playing a pub team. Then they got the beating of their lives. The statistics are staggering. Finished Inter as a force in world football, and defensive football in general for a while. And a "gallus" wee guy from Panmure St in Maryhill was key to that, in my opinion.
Charlie Tully…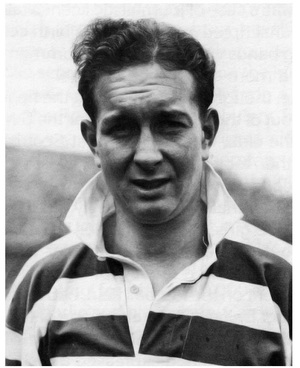 Charles Patrick Tully. Piling on the agony, putting on the style. I would have loved to have seen him play. My dad was at Brockville the day he scored directly from a corner-kick before being told to take it again. Which he promptly did, and he scored again. Unreal. There's the fairytale kicking in again. Who else could have done that? I saw a clip recently of him doing the same thing for Ireland against England, so it definitely wasn't a fluke. The Tully stories are legendary. "Who's that guy next to Charlie on the balcony at the Vatican?" You get the idea? He was born to play for Celtic.
And last, a free-kick curveball, Shunsuke Nakamura…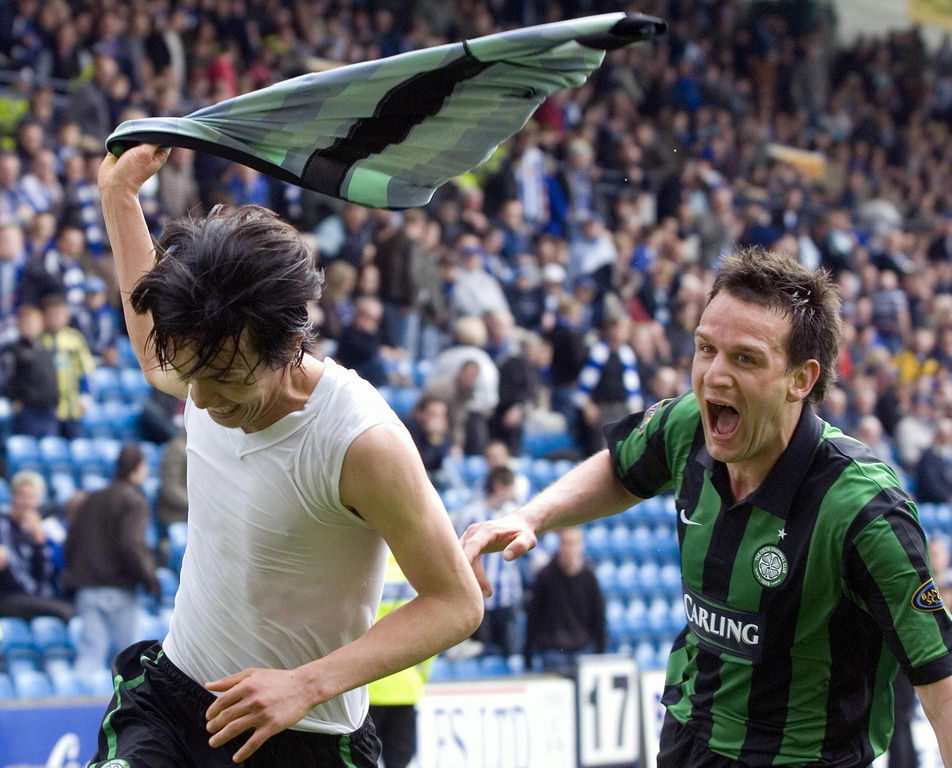 The Japanese Bhoy. Genius of a footballer. I fell in love with him, so to speak, on his debut. I've never seen anyone with such technique and grace. An incredible talent, who I wish we had retained much longer. His free-kick against Manchester United at Parkhead is the best Celtic goal I have ever seen. Sheer perfection, and it had to be. One chance. One spot to hit. Pressure on, big-time. And he delivered. I will never tire of watching that, or the many other fabulous goals he scored. My kids still wind me up as I used to celebrate some of his touches or passes like goals. He should have been a world star in my opinion. Could have played at any level yet his best days were in Scotland. Strange.
Who have I missed who deserves to be in the pantheon of Celtic greats?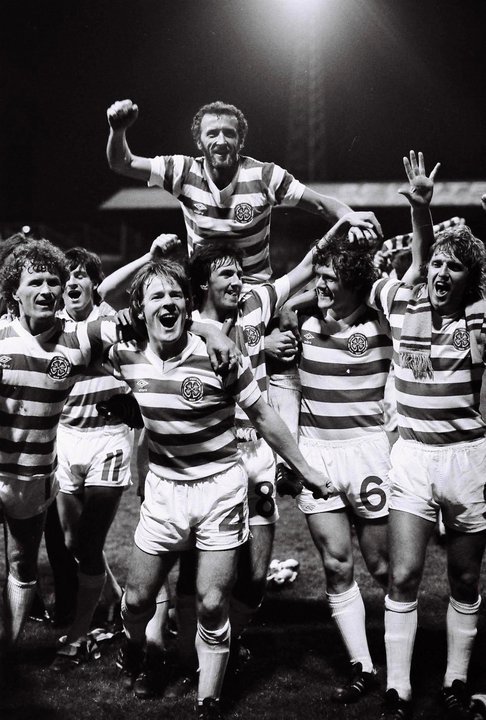 Danny McGrain is the one who springs immediately to mind. The best full-back in the world for me at his peak and another who gave everything for Celtic. He was indestructible. I was at Brockville the day he fractured his skull, then there was the diagnosis of diabetes on return from the Germany World Cup of 1974, then a dreadful ankle injury which forced him out of the game for 18 months or so, the key factor for me for that horrific last season under Jock. He then returned to inspire the "Ten men won the league" title win and was the creative force behind the best Celtic team goal I ever saw, the one at Love St in 1986, when Danny would be 36-years-young. A wonderful player and a humble man, as I have witnessed first hand since I started working at the club.
And at the other end of the history spectrum, James Kelly. For me, Kelly was Celtic's first superstar. I'm not sure folk really appreciate how vital his signing was to the club back in 1888. That was a huge statement of intent from the new club, as he was far and away the best player of his day, part of that wonderful Renton side who were the best in the world at that time. The signature of Kelly attracted others to join and, within one season, "The Irishmen" were in the Scottish Cup Final, challenging the established order, Queen's Park, Third Lanark, Dumbarton. And within a few years, Celtic were the dominant force in Scottish football. Kelly and Maley were the key men in triggering that success.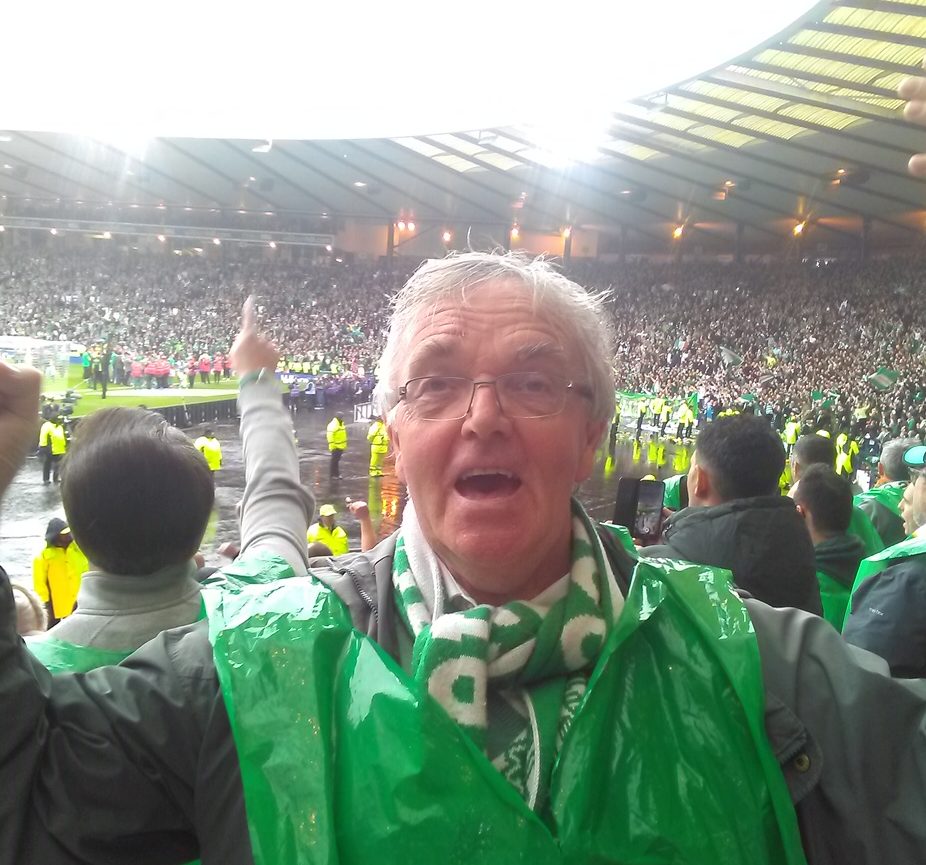 James would be the first of the on-field heroes but others would pick up that mantle over the years. I loved David Potter's recent series in The Celtic Star, covering his "players of the decade." They're all in there, Sandy McMahon, Alec McNair, Patsy Gallacher, Bobby Evans amongst others. I don't believe there is a club in the world with such a litany of fabulous players over such a sustained period of time. The stories are all passed down until we feel that we witnessed them personally. They are part of us. We mourn John Thomson and we sing about James McGrory. You either get that or you don't. It defies explanation.
Looking at the Celtic Stars from the Quadruple Treble era do you see the likes of Scott Brown, Callum McGregor, James Forrest  joining the ranks of the future Celtic legends?
Definitely, yes. Obvious one is Broony, given the medal collection he is pulling together and the sheer volume of games he's amassed over the years. I didn't foresee that back in 2007, to be honest. And both Calmac and James are heading that way too, albeit it's becoming much rarer for players at that level to remain in Scotland throughout their careers. Here's hoping. Kieran Tierney was another who I felt would pick up that status. I really thought he would succeed Broony as Celtic captain. KT's celebration at the end of the 2017 cup final is one of the most powerful and emotional Celtic images I have ever witnessed. Spine-tingling stuff, as he grabs the badge and trophy, still bleeding and dazed, gesturing to the crowd. I was really disappointed when he headed south to join Arsenal, although I bear him no ill-feeling. I like to think that we might see him again at Parkhead at some point in the future.
Putting you on the spot one last time: Favourite Celtic player of all time, and favourite Celtic game of all time. Go!
I probably covered the player earlier. There are three who I feel are just that bit more magical than the rest, Jinky, Kenny and Henrik, with Larsson just getting the nod as No.1 for me. All three were world-class whilst they played for us, despite the suggestion that Dalglish "became a player" when he moved south. Complete nonsense. He walked into that Liverpool team to replace their beloved Keegan. Kevin was some player but no one talks about him down there in the same breath as Kenny now. Just below those three, I would have Paul McStay and Danny McGrain, with Nakamura and Lubo missing out only due to the short time they stayed with us. John Collins was another fabulous talent. So many.
I'm going to be cheeky in terms of the game. Can I pick two? One from childhood and one as an adult? OK, so the first one would be the 1972 Scottish Cup Final against Hibernian. Celtic won 6-1 and my hero of the time, Dixie Deans, scored the first hat-trick since Jimmy Quinn some 68 years earlier. It was also the highest score in that final since Renton did it the year we were formed, in 1888, when both James Kelly and Neil McCallum, Celtic's first goal-scorer, played for them. That would all click into place later. For me, it was the first time I had seen Celtic win a cup final, at the third attempt. One more defeat and I suspect I was being lined up for adoption. Dixie had missed the penalty against Inter which knocked us out a couple of weeks before that, so there was a bit of redemption for him too. Special day.
And the other? The victory over Barcelona on our 125th birthday. A magical night. Barca were the best side on the planet at that time and we had taken them to 94 minutes or thereabouts a fortnight earlier, before that Jordi Alba sickener. My son and I were there that night and we thought the opportunity to take something from then had gone. And in the second leg we were without some key players from memory. Broony and Hooper spring to mind. Miku was playing. But then the fairytale kicks in.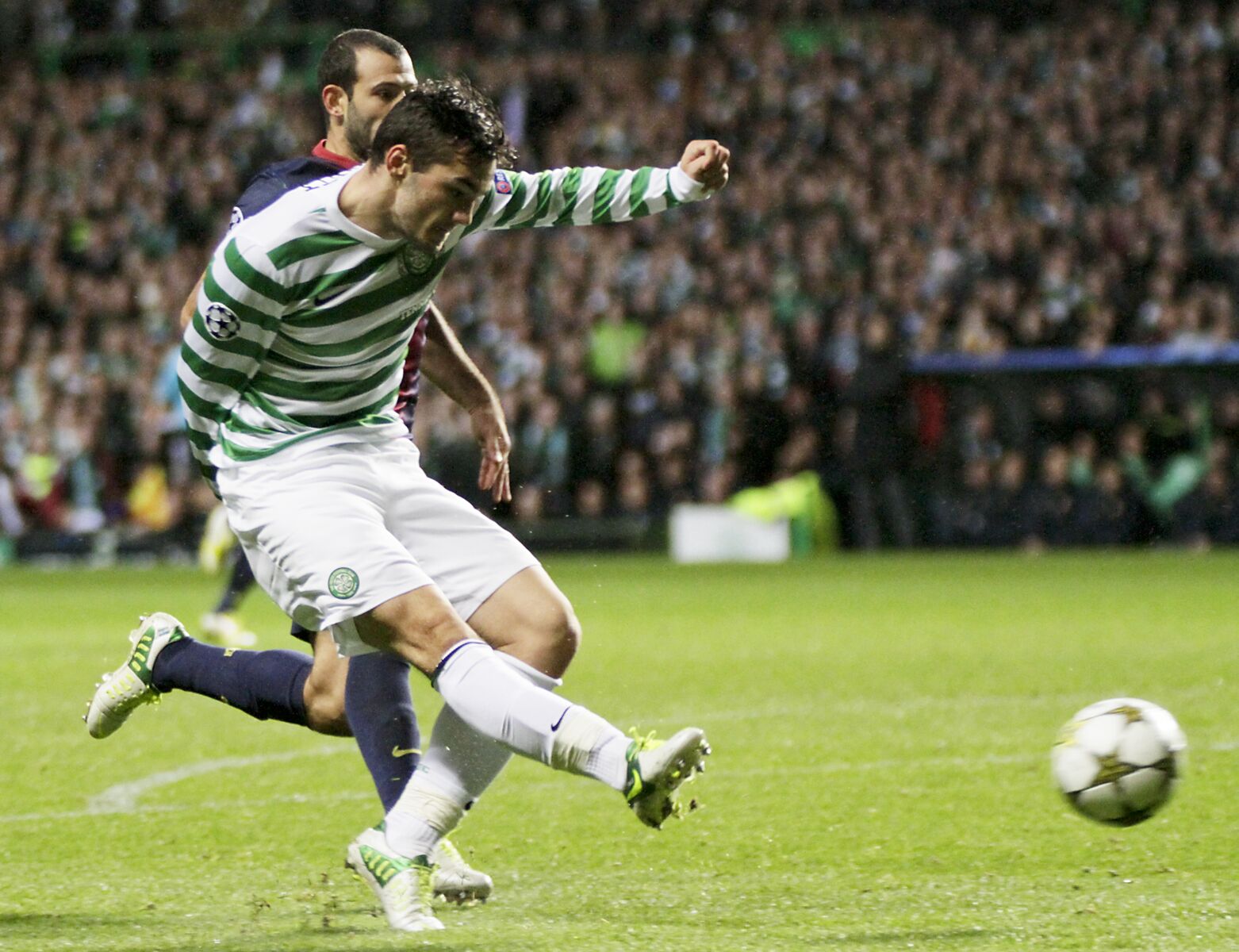 I'll never forget the moment when Tony Watt was bearing down on us and the bedlam when he scored. Then Messi pulls a late goal back and we're out on our feet. There's no way we'll survive. But we do. It was a huge deal. I take a call from my Man United-supporting brother-in-laws, who I think were in Braga. They just heard and want to congratulate me. Rod's crying in the stand. He wasn't the only one.