IT is not every day you speak to someone from Mientrung University of Civil Engineering (MUCE) in Vietnam, but these Celtic supporters are everywhere.
This evening I rescued this article of mine from elsewhere. I've been meaning to get this onto The Celtic Star for ages now but never got round to it. Back in May 2017 I'd been looking for this particular Celtic supporter for weeks.
I had no idea of his name or where he was from. All I had to go on was an old photograph of his from almost 50 years ago.
I knew when it was taken, 25 May 1967 and I know where it was taken. In Lisbon. That's all we had to go on. This photograph here: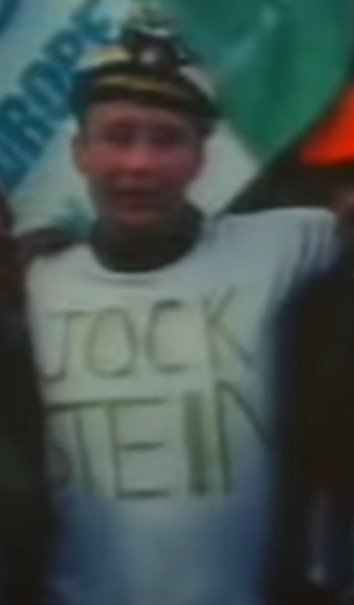 Posting on a Celtic site one evening a few weeks before I stated, somewhat over ambitiously that I was going to try to find the young man in the photograph and there have been a few follow up enquiries asking if I had had any luck in my search.
I thought I had some luck when someone suggested that our man hails from Nottingham but he wasn't there. Then I got another lead, followed it up and BINGO!
We'd got our man!
His name is James McConnell but he prefers Jimmy. This is his story of Lisbon on 25 May 1967 and his now famous t-shirt.
How did you manage to get yourself to Lisbon for the European Cup Final?
I had received two tickets for the match from my uncle, Joe McConnell in the Port. I was refused time off from my job to go to Lisbon, I resigned, sold my car, and with my good friend Billy Parrish travelled to Lisbon.
What were your first impressions of the city?
The first evening in a bar a young man joined us and after a while proceeded to produce a revolver. We quickly made a hasty retreat. Welcome to Lisbon.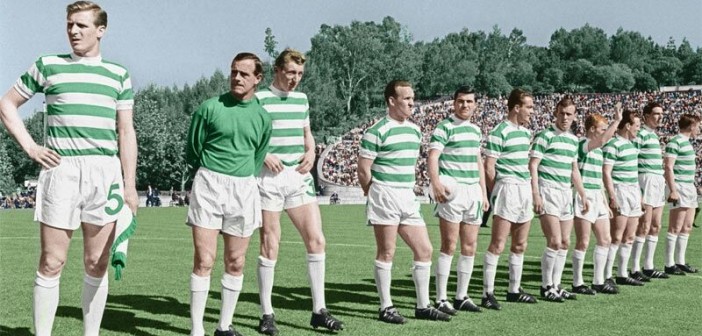 Can you tell us about your day in Lisbon on 25 May 1967?
Trying to do justice in articulating that incredible, wonderful day, 25 May 1967 would require a Hemingway. Lisbon that day was taken over by Celtic supporters, the atmosphere was incredible. Billy, wearing his green and white hooped shirt and me wearing the 'Jock Stein' shirt being embraced by people we had never met before, being asked, with our English accents, how we were in Lisbon supporting Celtic.
Where were you sitting in the stadium, what were you thinking during the game? Can you describe what was going on in your head at the final whistle?
We had seats on the halfway line, right at the front, a perfect view of the game. Once Tommy had equalised we all knew Celtic were going to win, and at the final whistle, the dry moat separating fans was easily jumped over. The game and aftermath, the memories will remain with me forever. The people of Lisbon were wonderful. Walk down the street and there would be a fifty children and adults following us, go into a bar and I can't remember paying for a beer. David, if I could have 24 hours of my life back, it would be the 25 May 1967.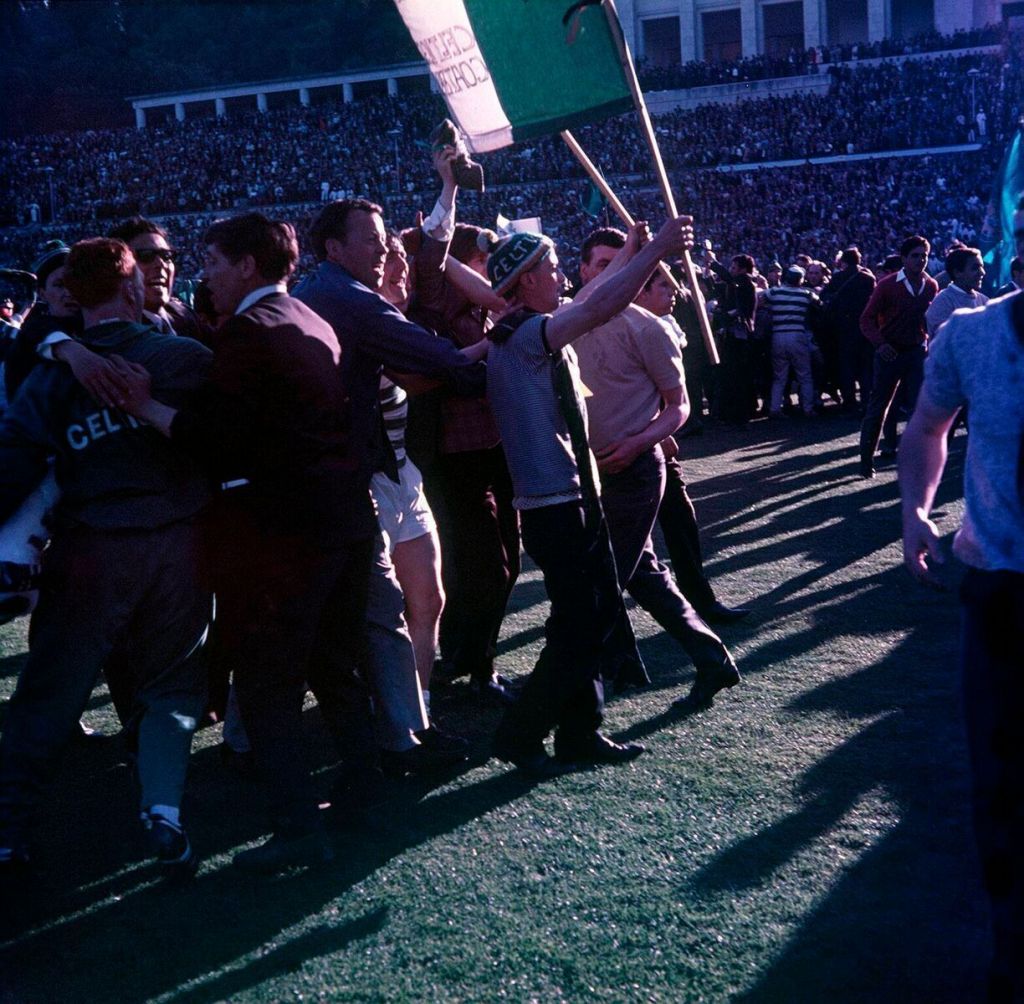 But your Lisbon adventure never ended there?
We were due to fly back to London on the Sunday after the game, but we changed our flights so we could stay another week. Wearing our shirts around Lisbon and Estoril meeting other Celtic fans, some who had missed their flights home We also made friends with some of the local people. One man we met was a member of Benfica. He took us to their ground and showed us around the stadium and their trophy room. Another man we had met, a Sporting Lisbon member did the same showing us Sportings trophy room. We signed the visitors book underneath the President of The Czechoslovakia Football Association.
How was life for you generally back in 1967?
In 1967, there was a credit squeeze and a person going abroad was only allowed to take 50 pounds out of the country. We were running out of money so I went to the Embassy to ask for money to get home, I said I had my money stolen at Estoril. After I had made a false report to the police, the Embassy gave me, I can't remember how much, enough to get home.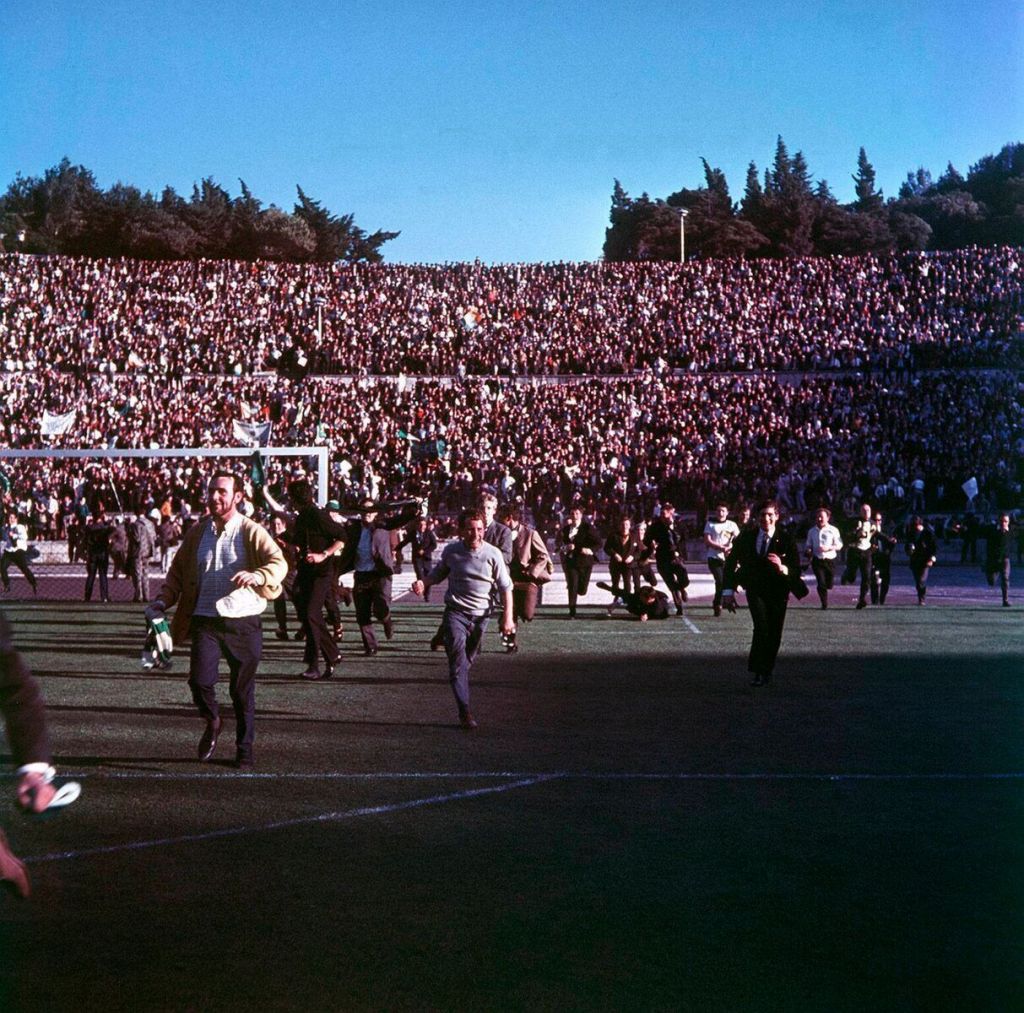 And you used this money to get you home, right?
A couple of days before leaving Lisbon, we went into a bar, as money was tight we only had a beer each. On leaving we were given a bill which included a cover charge, not knowing this and not having enough money we argued with the manager, no violence involved. The next thing, the police arrived, we were arrested and thrown into a cell.
How did you get out?
After some hours a man arrived from the Portuguese Tourist Board, we explained the situation, paid for the beers consumed and were released. On arrival at Heathrow, my passport was taken from me and not returned until I had repaid the money from the Embassy.
So you went back home to England?
Yes. Arriving back in England, and with no job, I went to Dublin, staying with my cousin. I was spotted playing in a local park and signed for Shamrock Rovers, and included in the squad for both legs of the Eurpean Cup Winners Cup tie against Cardiff City in October 1967.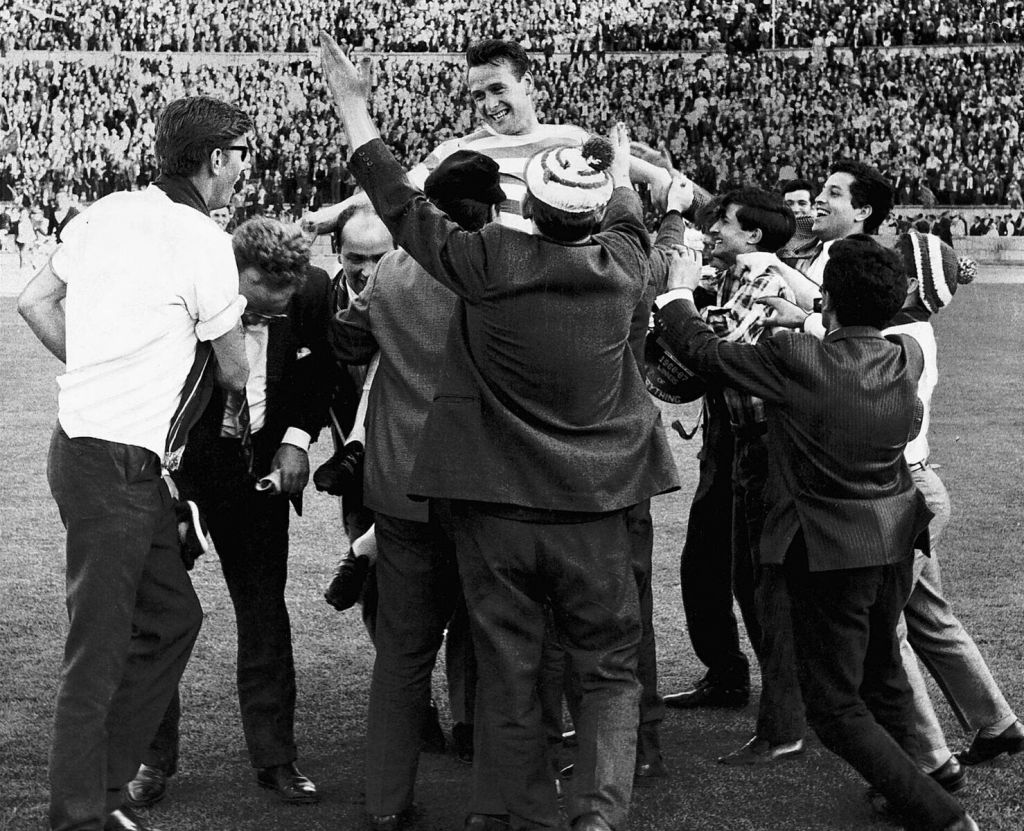 Don't suppose you played against the Champions of Europe did you?
No. The following year, Celtic came to play Rovers at Dalymount Park. Although I was not involved I was lucky enough to meet Jock and Sean Fallon at a reception after the game.
Finally Jimmy, there has been a great deal of interest in your Jock Stein shirt over the years. Can you tell us a little bit more about the original Jock Stein t-shirt you wore in Lisbon?
The shirt. I painted the words on the shirt. I wore it to the San Siro in 1970, hitchiking with Billy to Milan, taking three days. We met some Celtic fans we had met in Lisbon, and even though I had a Celtic scarf, at his request I swapped my shirt for his scarf. I still have a piece of the Lisbon turf after 50 years.
Finally Jimmy, sum up Lisbon on 25 May 1967.
The best day of my life.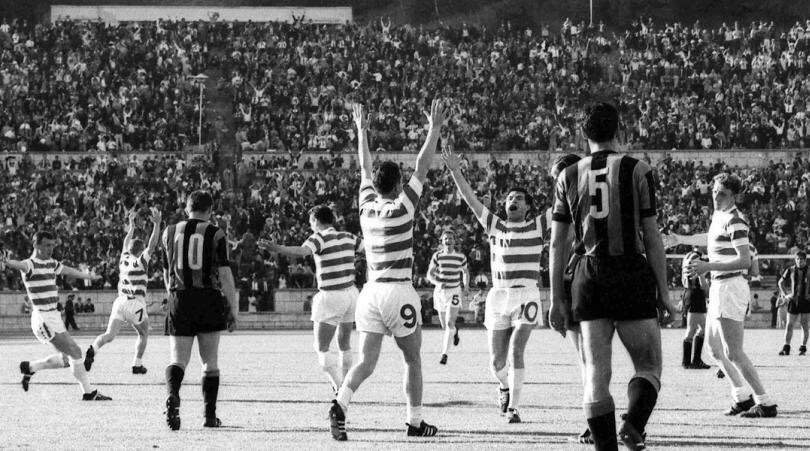 SUPPORT THE GHIRLS ASWELL AS THE BHOYS… and what a wonderful result they had last night, watch the goals below – spectacular stuff folks!
Outstanding!….https://t.co/TGlkRpECyz

— The Celtic Star Editor (@CelticStarMag) February 22, 2020
Help raise money for Celtic Youth Development by joining the £1 weekly lottery and you could win up to £25,000 – just click on the photograph below to join. Lots of our readers have already done so and they're now doing their bit to help fund Celtic Youth Development that can deliver the stars of tomorrow and beyond. And you might even win a few bob too!