Celtic this morning posted a reminder to supporters that the club's annual celebratory Anniversary Mass will take place at St Mary's Church in the Calton this Sunday, 6 November at 2pm to commemorate the 135th anniversary of our club's formation.
This Mass has become an annual event since the 125th Anniversary of the club back in 2012, and just ahead of Celtic beating a Spanish giant in the Champions League. Ten years ago it was Barcelona, but tomorrow night it could be Real Madrid's turn! Now wouldn't that be sensational!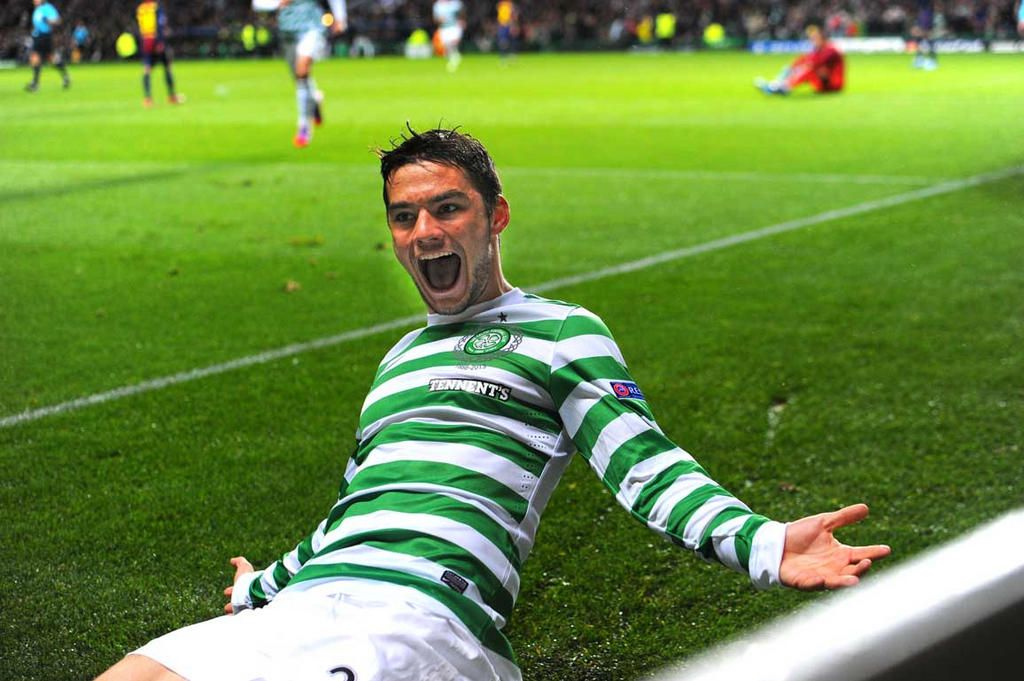 As you know Celtic was founded from the parish of St Mary's following a meeting in the church hall on November 6, 1887. You can read all about Celtic's Founding Fathers in a series of articles by Liam Kelly on The Celtic Star and you can find them all HERE.
The Mass will be conducted by parish priest, Canon Tom White and will be a celebration of Celtic's long, illustrious and unbroken history. It was only yesterday that the Rangers fans were trying their best to remember that their old club was liquidated ten years ago yesterday. Lest we forget.
The Mass on Sunday also coincides with the launch of Celtic FC Foundation's annual Christmas Appeal.
"It is always a fitting commemoration that we celebrate this anniversary Mass at St Mary's, our spiritual home," Celtic CEO Michael Nicholson told the official Celtic website.
He added: "We look forward to welcoming supporters along and hope they can share in this wonderful occasion which commemorates the club's origins and our Founding Fathers."
Canon Tom White, Parish priest of St Mary's also spoke about the significance of Sunday's mass. "Since the memorable celebration of Celtic's 125 Anniversary Mass and tremendous victory over Barcelona the following night, many of us might be excused for asking where the past 10 years have gone.
"I treasure the annual foundation day Mass each year on the 6th of November, where the club visits its spiritual home to energise once again what we have come to call 'The Celtic Way… Faith, Family and Football' where we reconnect again with the Christian charitable aspirations of our founding Fathers.
"Since the 125 Mass, a lot has happened. I only just realised that my niece and nephews who are enjoying for the first time this year their season tickets were not around to witness our 125 achievements, and it brought to mind to me that this Mass serves year and year again to help the Celtic family to know their history. Hail, Hail."
🍀 A reminder that #CelticFC's annual celebratory Anniversary Mass will take place at St Mary's Church on Sunday, November 6.

Read more ⤵️

— Celtic Football Club (@CelticFC) November 1, 2022