The traditional Celtic paranoia now began to kick in as well. Celtic supporters often find it difficult to believe that there is not a conspiracy theory behind every headline in the Daily Record and the Daily Express (still relatively popular in the 1980s, The Sun was nowhere), and that there is a cell or lodge of Rangers supporters in every newspaper ready to manufacture a story to discredit or to embarrass Celtic supporters (aye, they may well have been right – Ed).
Stories also began to emerge that the relationship between Nicholas and his manager Billy McNeill was not good – that McNeill, for example, disapproved of Nicholas's dress, his wearing of an earring and his unsanitary habit of not wearing socks. Whether these stories were true or not, the damage was done, and many Celtic fans would never be convinced that this was not a deliberate policy.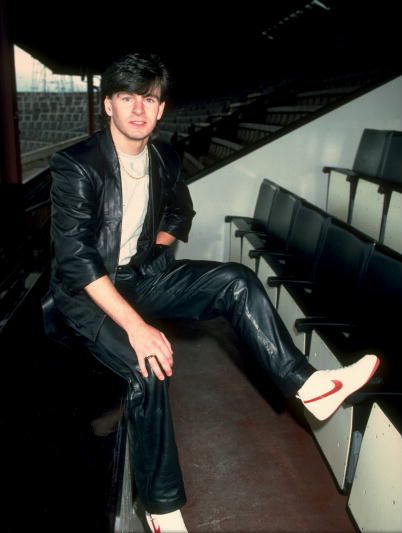 The problem was that everyone, except Celtic supporters, stood to gain from a Nicholas transfer. Other Scottish teams would be glad to see the back of him, as he was the man who made Celtic operate. For example, he was not playing on a windy day at Fir Park against Motherwell and the team lost 1-2, a point not lost on the rest of the world.
The Celtic directors were clearly very keen on the idea of making money from a transfer, and Nicholas himself, already under the baleful influence of an agent – who would earn a large amount from any transfer that he negotiated – began to feel unsettled and unhappy.
On the playing front, Nicholas continued to score the goals and sink the penalties, and Celtic were in danger of becoming over-dependent on him. Jock Stein was sufficiently impressed to award him his first Scottish cap on 30 March at Hampden against Switzerland. He marked his international debut with a marvellous goal, as attention on him intensified. Even foreign teams were now interested in him, and little wonder, as he scored 48 goals for Celtic that season, often celebrating with a curious but characteristic shake of the hand.
Yet Billy McNeill was determined to retain him. "He must mature among friends, the terracing and the team", said Billy in a quote in which the words "must mature" actually said an awful lot.
Celtic's season and their chances of a treble hinged on one week in April. They were still ahead in the Scottish League, fending off a strong challenge from the New Firm of Dundee United and Aberdeen, and they were in the semi-final of the Scottish Cup. On 16 April 1983 they faced Aberdeen in the semi-final at Hampden, then they had Dundee United at home in a re-arranged League match on the Wednesday night, followed by a trip to Pittodrie the following Saturday.
To the astonishment of all concerned, Celtic ran out at Hampden without Charlie Nicholas. The reason given was that he had picked up an injury and failed a late fitness test. This story was not universally believed, and Glasgow being the place that it was, rumours circulated before half-time in that game. "He has already been transferred to . . .", "He has walked out on Celtic and McNeill", "He has refused to play", "He was arrested last night" . . . all these stories, and many more, went round the Celtic end of Hampden that day.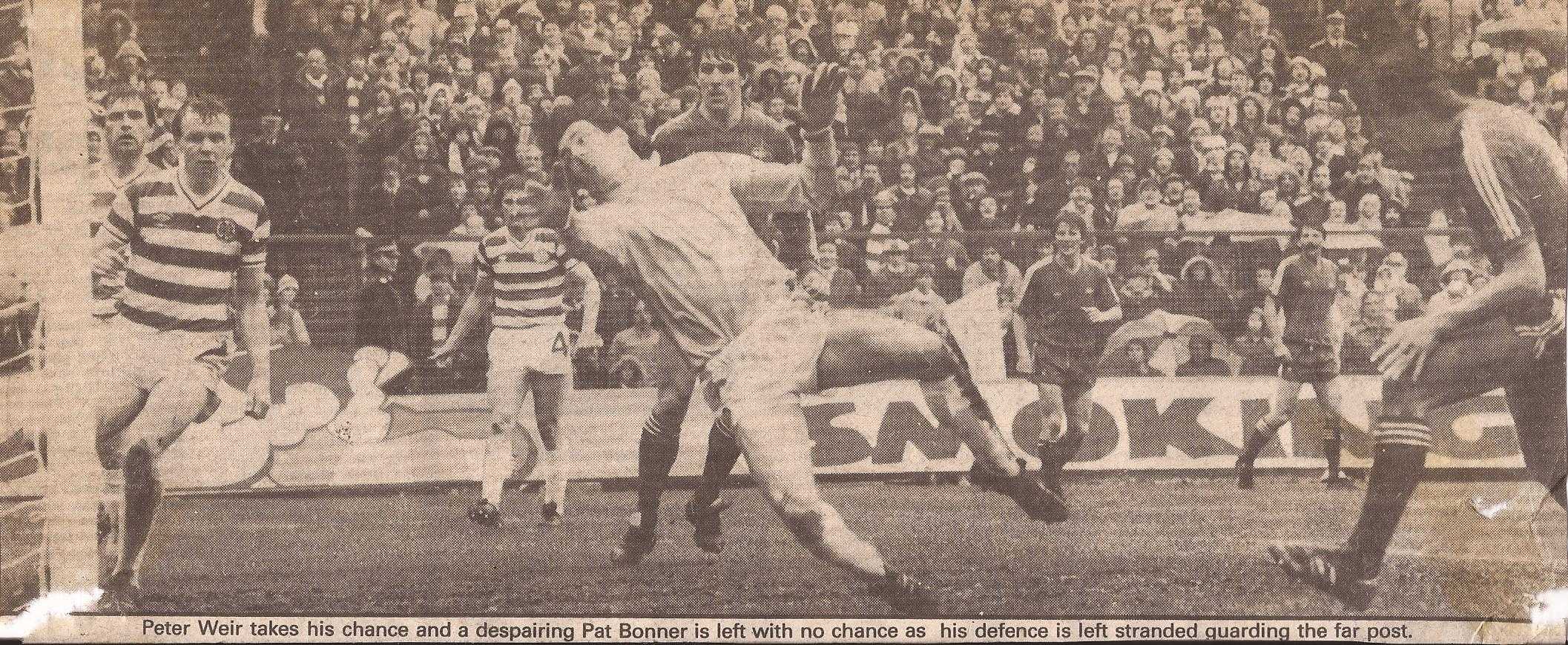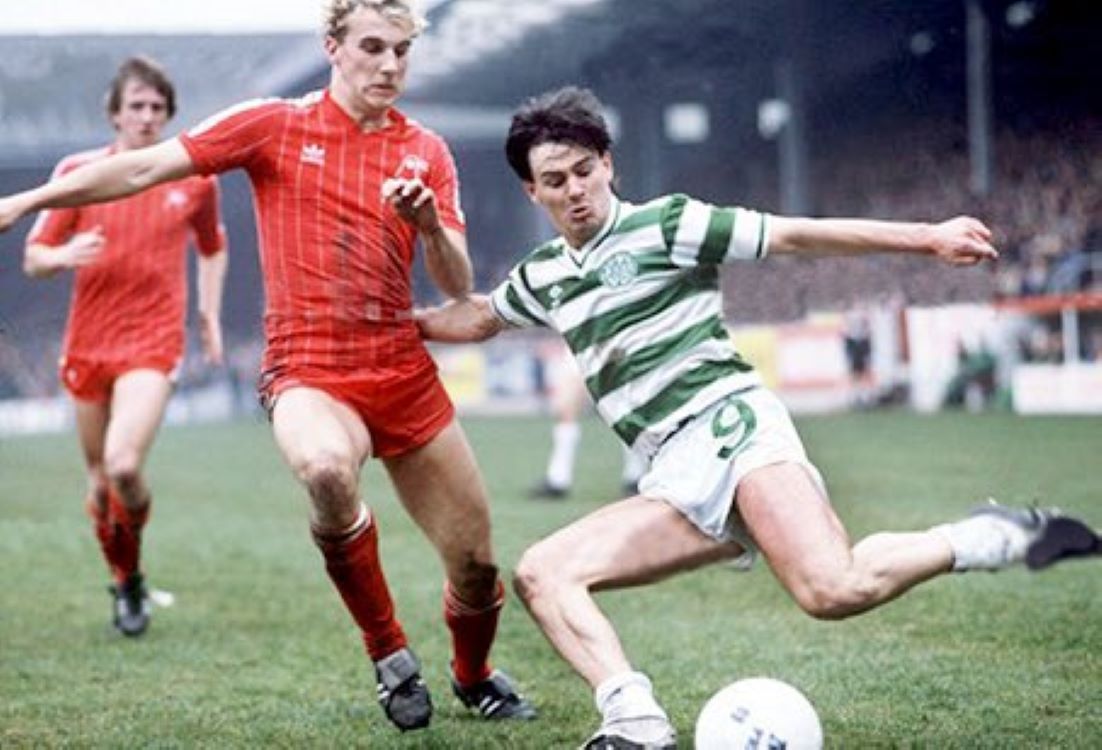 In his absence, the contention that Celtic were over-dependent on Charlie Nicholas gained credence, as they went down 0-1 to the Dons. Aberdeen scored early in the second half, and Celtic without Nicholas simply did not have the know-how to break down the defence of Miller and McLeish. This was a bad blow for Celtic, and a great deal of damage had been done.
Although Nicholas did come back from whatever the problem had been, Celtic proceeded to lose to Dundee United on the Wednesday night and then Aberdeen at Pittodrie on the Saturday. In the space of eight days the season had been well and truly blown. A couple of days after the defeat at Aberdeen, Nicholas was voted Player of the Year. This was hardly surprising, but Celtic fans might have preferred other honours, like a trophy to match the League Cup won with such Nicholas panache in December.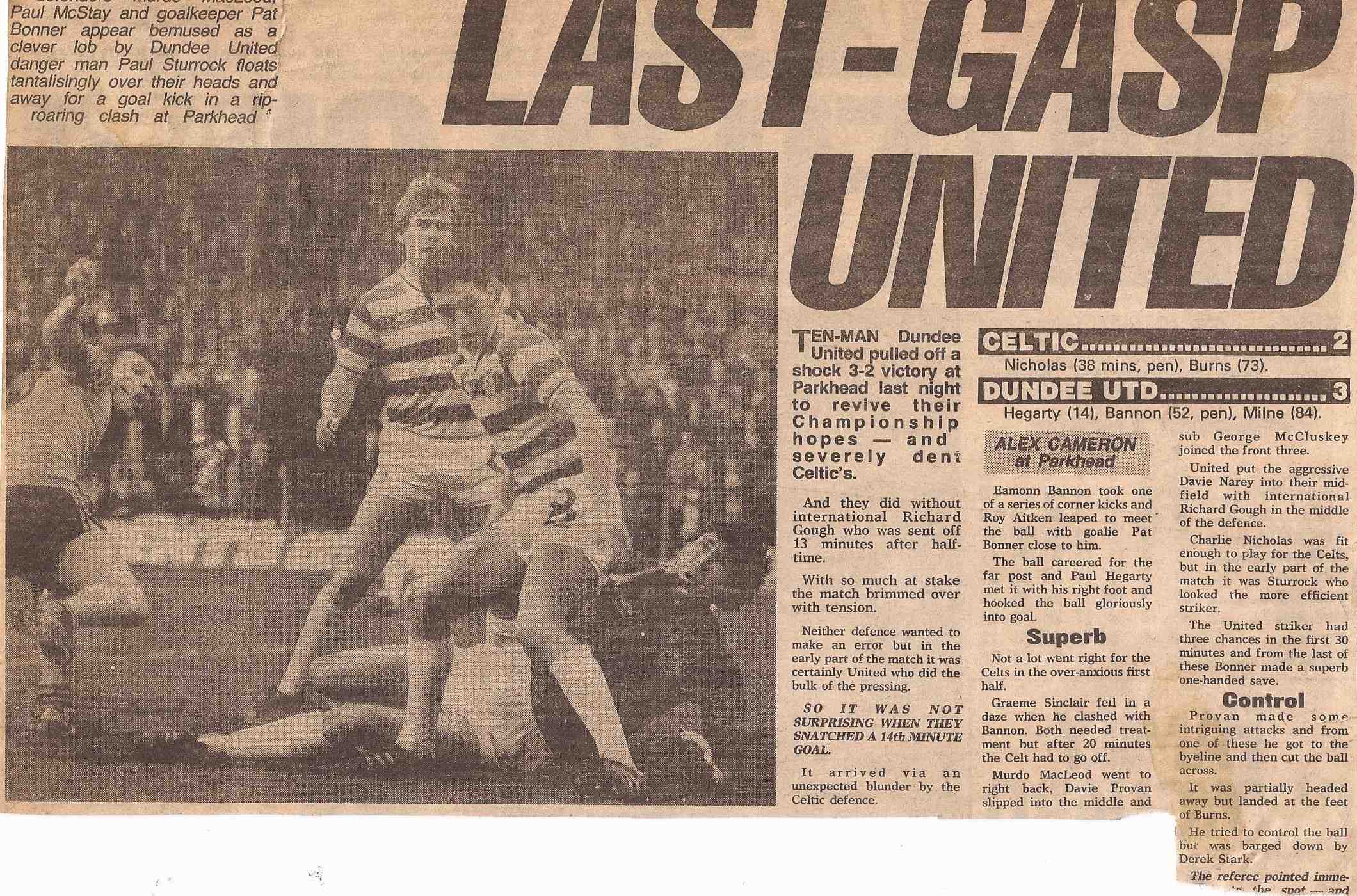 The end came at Ibrox on the day that Dundee United won the Scottish League. Celtic actually had a fine day, beating Rangers 4-2 after falling 0-2 behind. Nicholas, deadly from the penalty spot all season, scored with two spot-kicks and inspired Celtic to a victory.
Amidst all the euphoria and banner-waving which one would expect in the wake of an Old Firm victory, there was one banner, simple and poignant, which caught the eye. It said quite simply: "Don't Go, Charlie". The gentleman in question must have seen it.
Sadly he ignored it and went, plunging Celtic into a long period of uncertainty and under-achievement.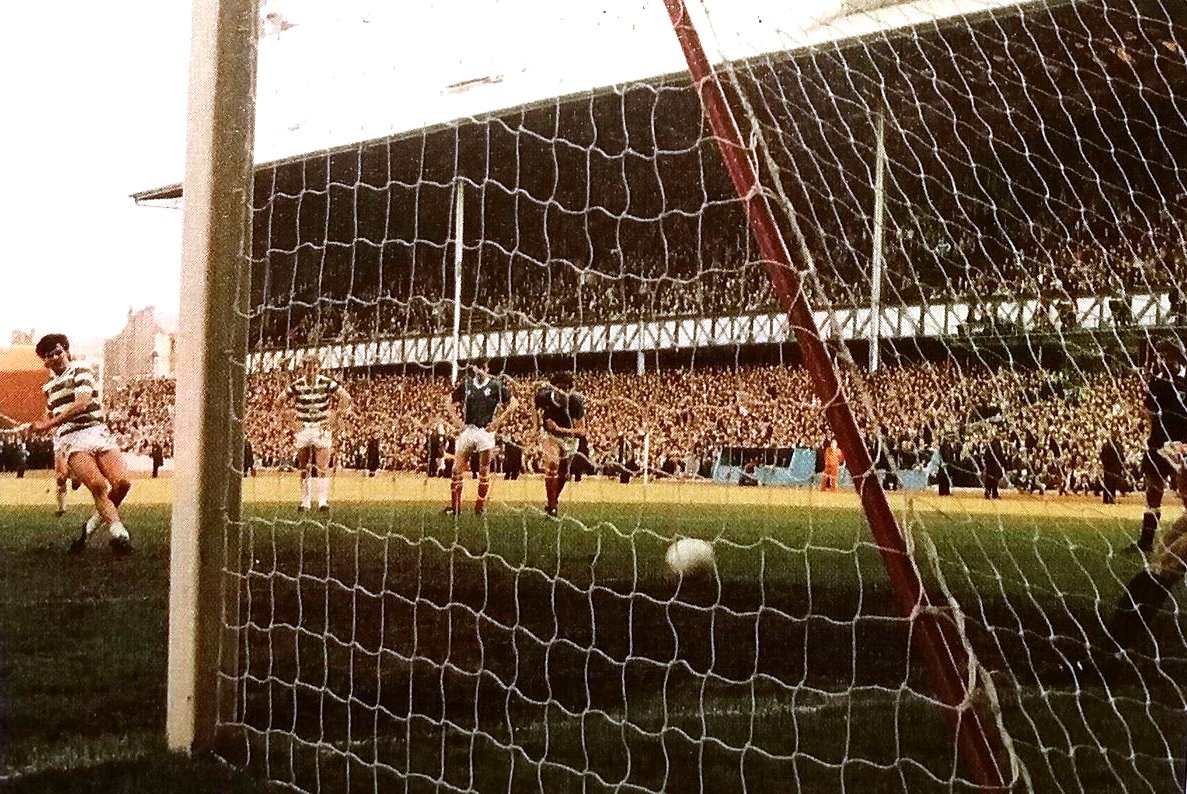 Since the days of Robert Burns' A Parcel of Rogues In A Nation, there has been no lack of English gold to buy and sell Scotland.
But pith and power till my last hour
I'll mak this declaration
We're bought and sold for English gold
Sic a parcel o' rogues in a nation!
David Potter
To be concluded tomorrow…