The irony here was that Nicholas, although he certainly did earn more in London than he would have in Scotland, would hardly have been a pauper with Celtic, who were offering to make him the best paid player in the club's history. And what he made in money, he lost in goodwill and reputation. Had he stayed, certainly he would have become one of the greatest Celts of them all, on a par with Quinn, Gallacher, McGrory and Delaney.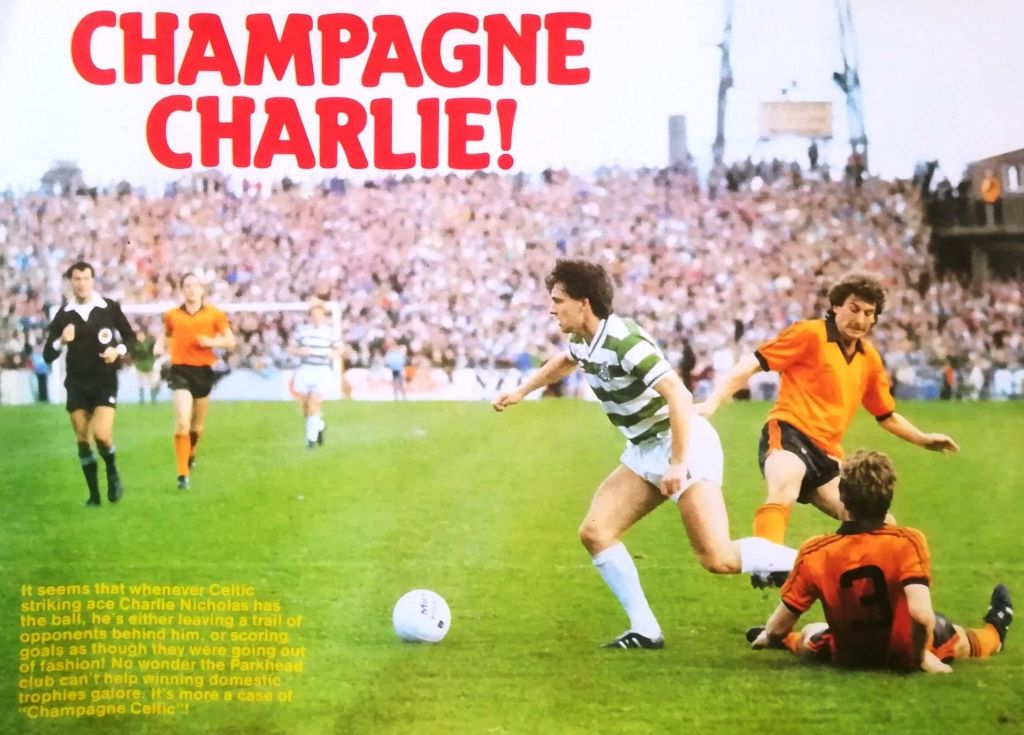 It is strange for a group of tens of thousands of people to feel lonely, but this is exactly how Celtic supporters felt during that summer of 1983. A conspiracy of the Scottish press, grasping agents, an English team with too much money, the Celtic directors and, sadly, Nicholas himself had seen Celtic deprived of their star. Against such a powerful combination, the wishes of the Celtic fans counted for nothing. Little sympathy came from anyone.
We heard the pious cant about: "He's a professional footballer and is surely entitled to better himself" or "You would accept promotion in your job, wouldn't you?" Such platitudes were harder to accept than the undisguised gloating from our enemies, because they ignored the sheer commitment and emotional investment of the Celtic support and the devastation that they felt. Celtic are no ordinary team.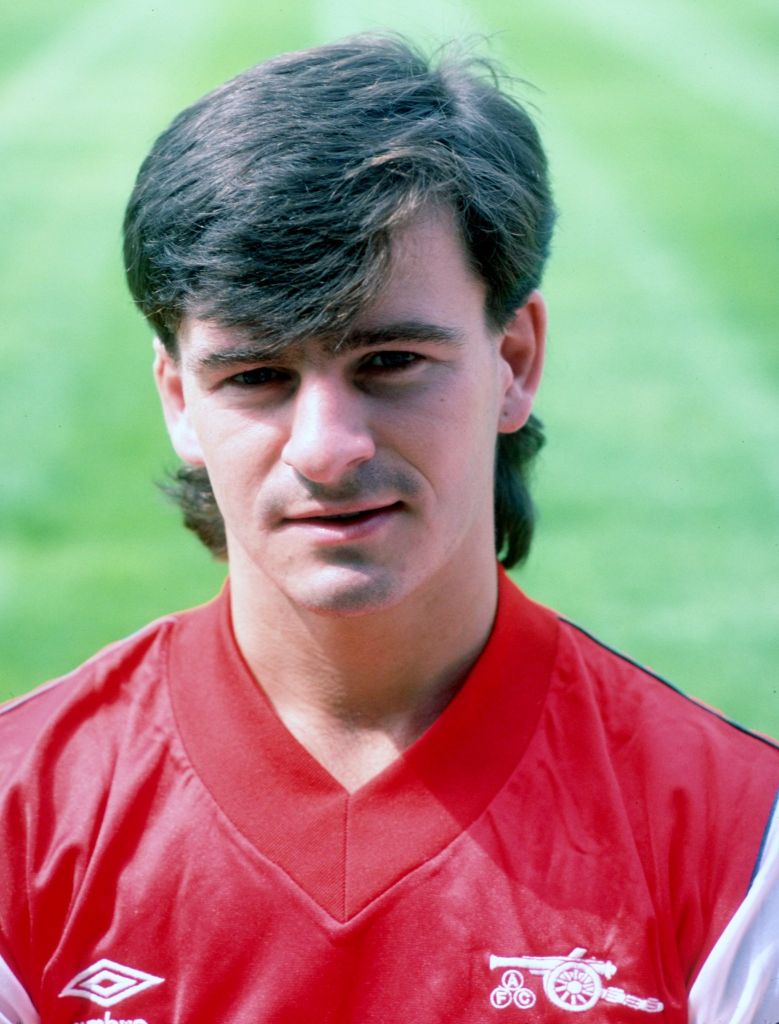 It was Terry Neill's Arsenal that paid the price of £750,000. Yet they paid the price in another sense as well, as Charlie never performed for them the way that we knew he could, or in the way that Dalglish, for example, had done for Liverpool.
The end came at Ibrox on the day that Dundee United won the Scottish League. Celtic actually had a fine day, beating Rangers 4-2 after falling 0-2 behind. Nicholas, deadly from the penalty spot all season, scored with two spot-kicks and inspired Celtic to a victory.
The writing ought to have been on the wall after the England v Scotland game at Wembley on 1 June, when Nicholas played embarrassingly badly and had to be substituted. Two nations began to wonder what all the fuss concerning this young man was all about.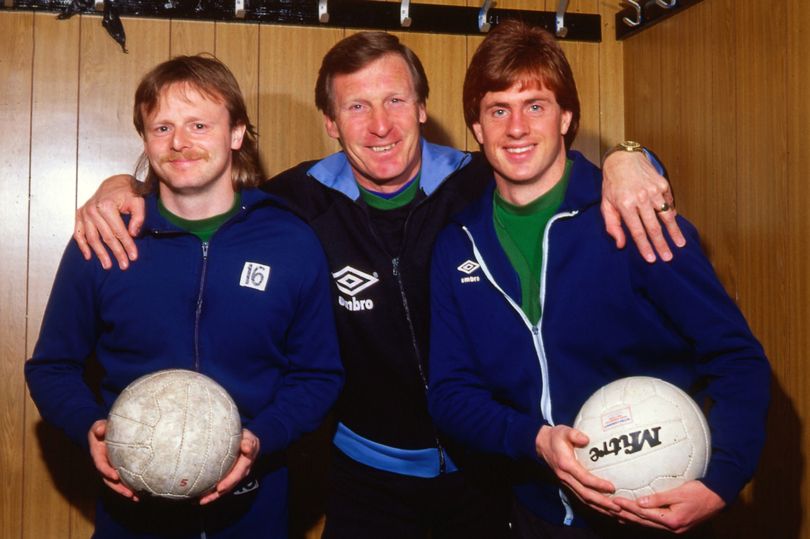 A few weeks later Billy McNeill (remarkably the 5th best paid manager in the Scottish Premier League) departed from Celtic Park as well. The dispute was about the lack of a contract, but it was hard not to see a connection with the Nicholas transfer. The common factor was a board of directors whose parsimony and misplaced economy betokened sheer lack of ambition.
The new season opened with the earnest David Hay in charge and the Rangers supporters at a pre-season Glasgow Cup game taunting gleefully: "Where's your Charlie gone?" adapted from Middle of the Road's 1972 hit single Chirpy Chirpy Cheep Cheep.
Season 1983/84 was destined to be a prolonged tale of woe for Celtic supporters. Refereeing decisions and managerial mistakes may all have played their part, but the bottom line was that there was no Charlie Nicholas.
His Arsenal years saw one success, in the League Cup final of 1987 when his goals helped to beat Liverpool, but Arsenal had every right to feel short-changed. He appeared once at Parkhead in a pre-season game, and the booing and hatred were terrifying in their intensity.
"The Pope would have had a better reception at Ibrox", the fellow next to me in the Jungle said. Celtic fans do not like to be betrayed by one of their own kind. Some old timers kept wittering on about Tommy McInally of the 1920s, and how he had pined for home and returned. Charlie would eventually return as well, but by that time a great deal of damage would have been done.
There was an Aberdeen interlude first. He played well enough for the Dons. whom he joined in January 1988, and he was well respected by the canny folk of the north, but any lingering doubt that "Celtic, Nicholas and unhappiness" were inextricably intertwined, was dispelled by the events of the 1990 Scottish Cup final, clearly one of the most painful in the long and lamentable chronicles of Celtic disappointments.
This game was the first Scottish Cup final to go to a penalty shoot-out. If Nicholas had missed his, Celtic would have won, but Charlie was always a great penalty-taker and duly scored. Aberdeen went on to win the shoot-out, and this was Charlie's one and only Scottish Cup medal, for he never won one with Celtic.
It was that summer that he returned, at last, to Parkhead. There was still a great deal of football left in him, but the Celtic team that he joined in summer 1990 was a Celtic team in name only. They were so far behind the money of Souness and Murray at Ibrox, that the Scottish League was hardly a contest at all.
The board of directors would collapse in spectacular fashion in 1994, and Nicholas, to his credit, was among the rebel players who advocated change. He did however overuse the phrase "Celtic-minded" to indicate the commitment of men like Paul McStay, Peter Grant, Pat Bonner and himself. There were those among us who felt that we wished we had seen a little more Celtic-mindedness in 1983.
The board did depart and changes for the better followed. Nicholas had actually been given a free transfer, but was brought back by the new manager, his former team-mate Tommy Burns, for one final season.
There would be one spectacular collector's item of a horror show to finish off Charlie's Celtic career. This was the League Cup final at Ibrox on 27 November 1994, when Raith Rovers enjoyed the one and only success in their long and interesting history, and Celtic plunged to depths previously unimagined.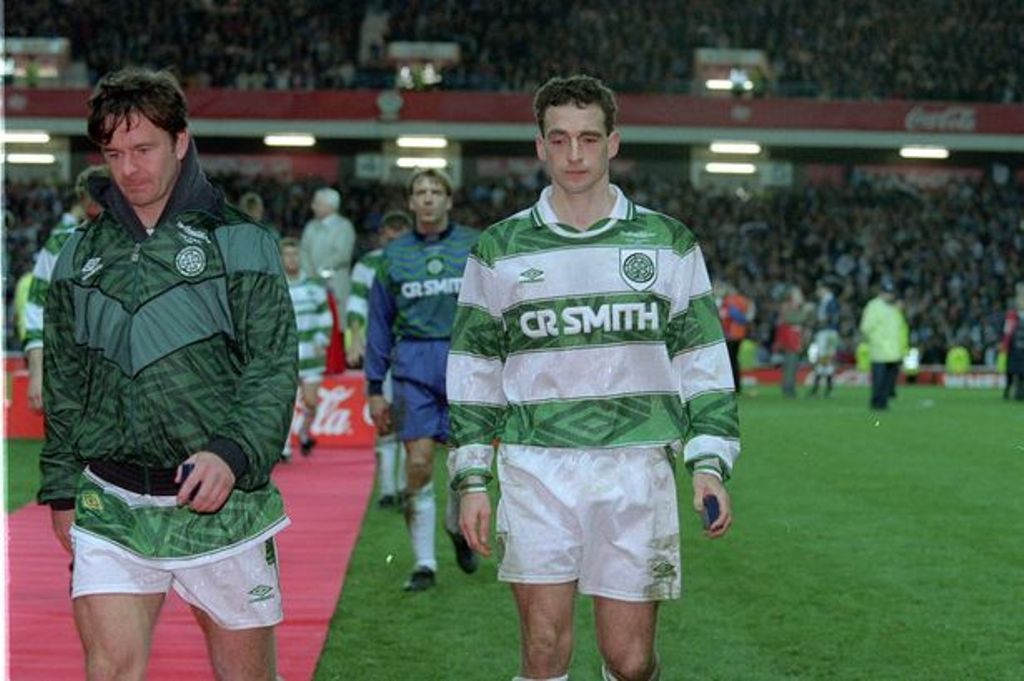 It was not as if Nicholas could be blamed for what went wrong in the penalty shoot-out. Indeed, Nicholas had been one of Celtic's stars, scoring the second goal which had seemed to deliver the trophy. But Raith equalised and then Paul McStay had his own personal cataclysm. Celtic, Nicholas and heartbreak now came together again.
He would finish his playing days with Clyde, and then he moved to TV punditry, much caricatured and satirised for his enthusiastic and ungrammatical approach to the game. It is a shame that 1983 went the way that it did. Nicholas had it in him to be one of the greatest Celts of all time, and he might well have been compared to McMenemy, Gallacher, Delaney, Tully and Johnstone, but the problem was that he could only do it for Celtic. He is the reverse of many other players who have come to Celtic Park and have failed to deliver what they did elsewhere.
Charlie in 1980/81 and 1982/83 showed the Celtic fans and the Scottish public what football was all about. If only he had paid a little more attention to that banner at Ibrox in the last game of the 1982/83 season which said: "Don't Go, Charlie"
David Potter
STARTING TOMORROW from David Potter on The Celtic Star…THE RONNY DEILA STORY