Inspired by their young genius, Celtic played some fine football in season 1980/81, although until the New Year inexperience was evident in the unpredictability of performance. Also the exit from Europe at the hands of Eastern European unknowns should have been hard to accept.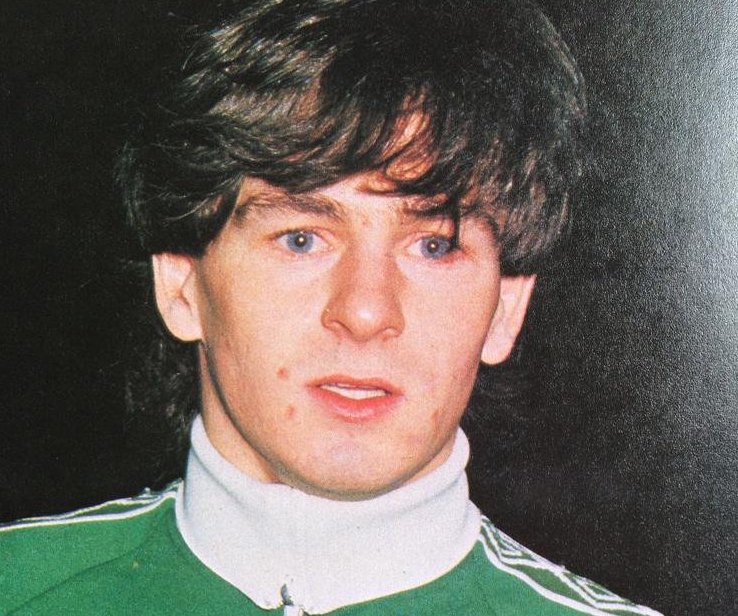 The atmosphere, however, was so pessimistic and demoralised that shoulders were shrugged and a philosophical acceptance was the order of the day. Domestically, the chief opponents this year were not so much Rangers, as the "New Firm" of Dundee United and Aberdeen, where Jim McLean and Alex Ferguson were producing teams who were no longer afraid of a trip to Glasgow. It was Dundee United, for example, who removed Celtic from the Scottish League Cup in the two-leg semi-final. Following a respectable 1-1 draw at the difficult venue of Tannadice, Celtic unaccountably collapsed 0-3 at Parkhead, and then in the week between Christmas and New Year, Celtic were on the wrong end of a 4-1 drubbing from Aberdeen at Pittodrie.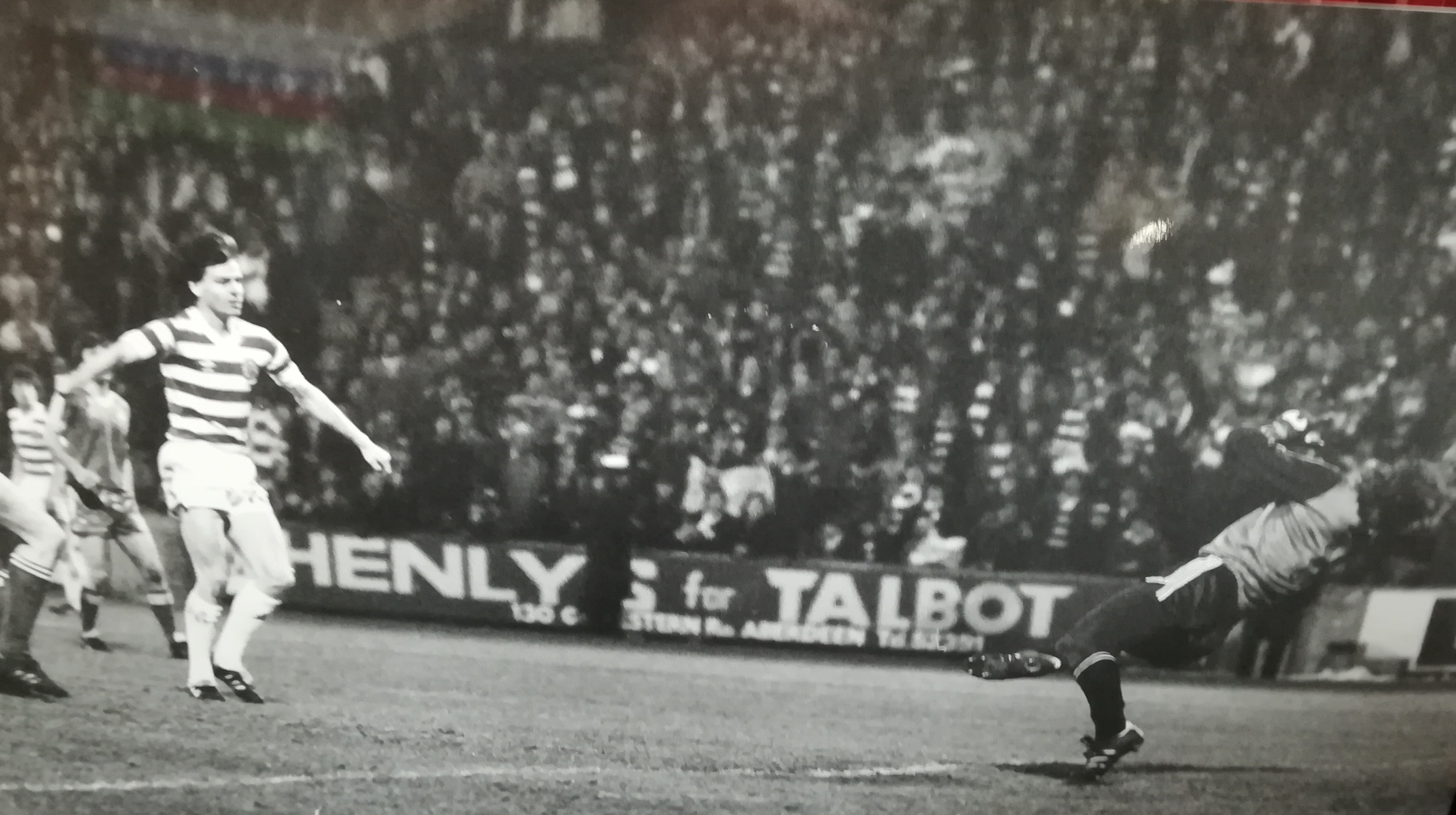 But Nicholas, who had been injured, came on as a substitute that day and scored a consolation goal. It was as if the team had been waiting for his return because, beginning from New Year's Day at Kilmarnock, Celtic went on a tremendous run, never again losing in the Scottish League until the championship had been well won. Nicholas played some tremendous football, and in addition to his own trickery, there now seemed to be a maturity and a development as a team player far beyond what could reasonably have been expected from his tender years.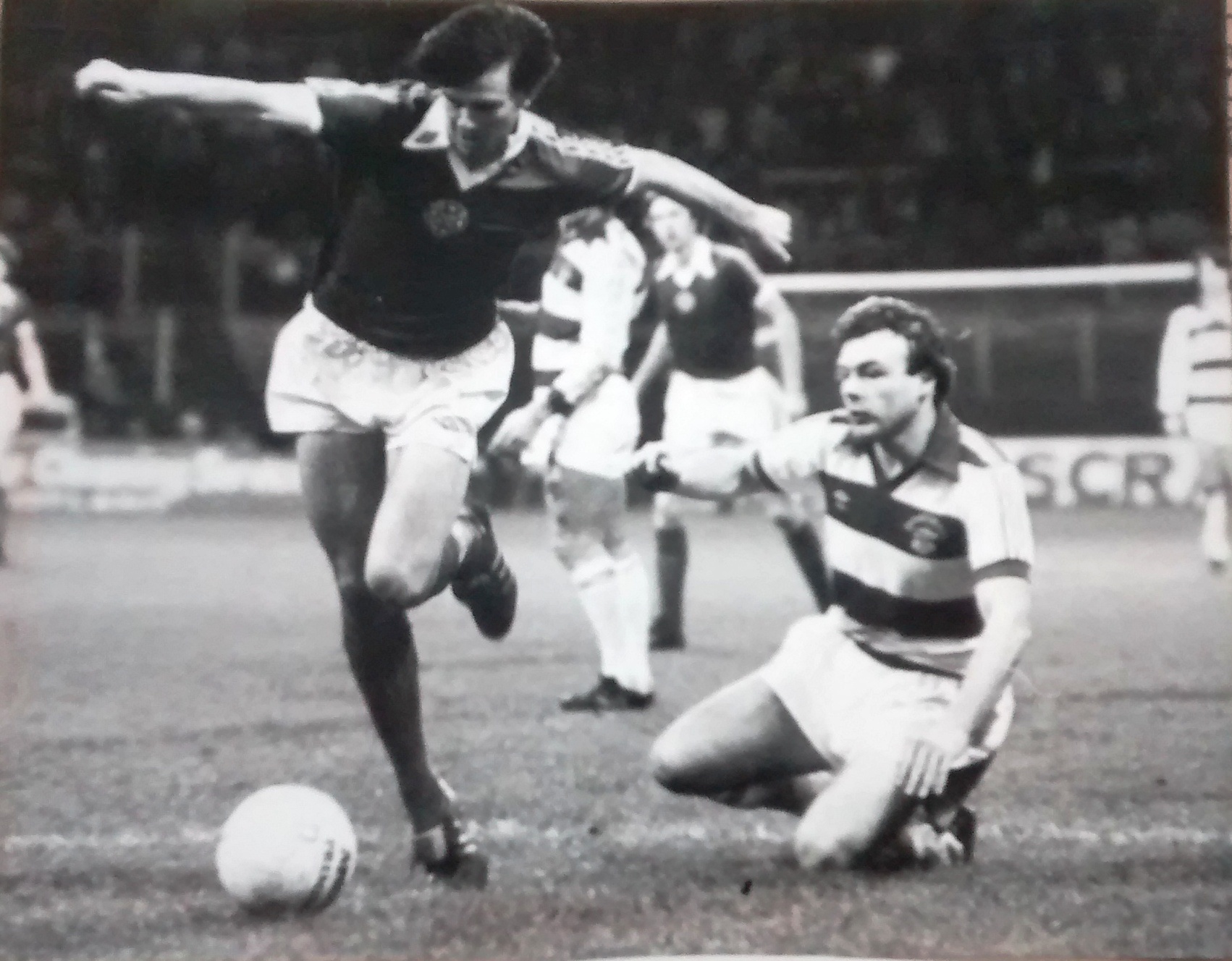 In truth, Celtic had some fine players. There were Tommy Burns, Frank McGarvey, Davie Provan, Murdo MacLeod, good players all, and with Nicholas on song, the form of that Celtic team was a sight to behold, the boys visibly growing in confidence in those early months of 1981.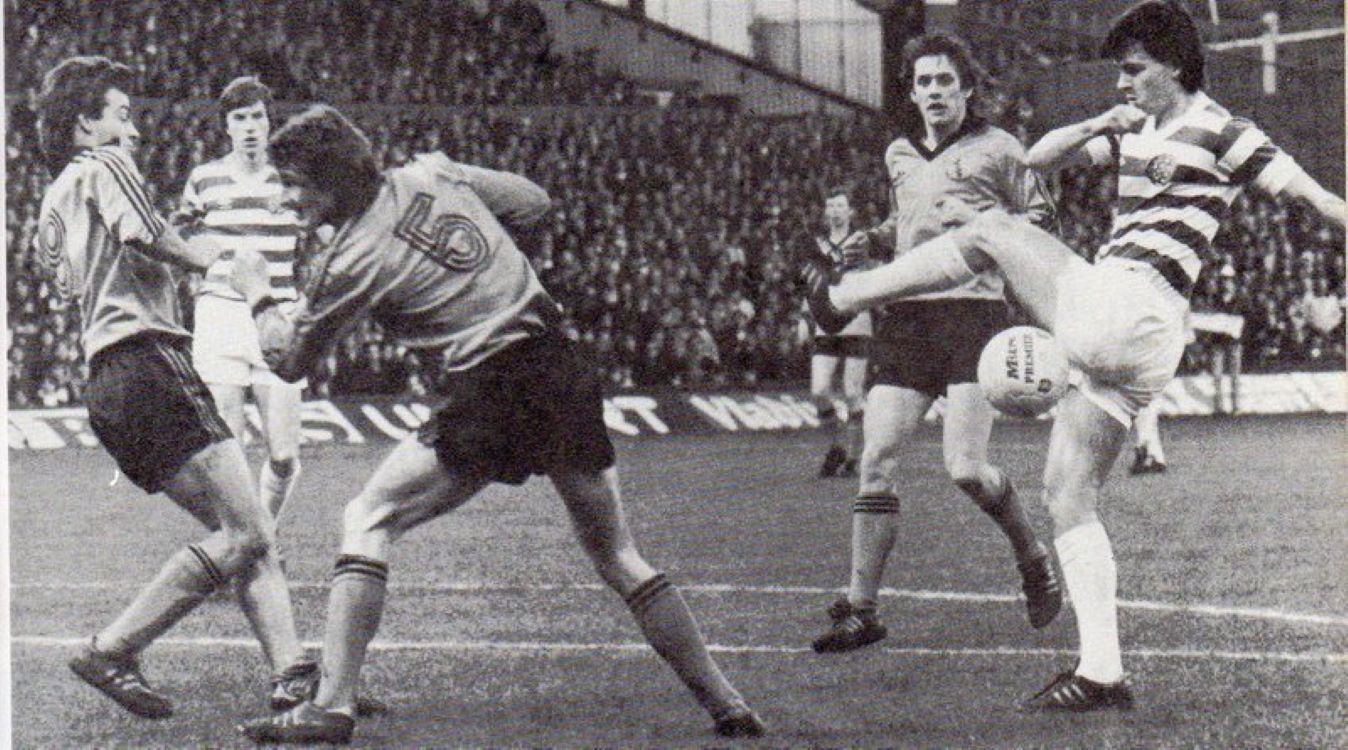 In January, Dundee United were defeated at Parkhead, then Hearts were demolished at Tynecastle, before 21 February, when Rangers came to Parkhead to be shown Charlie Nicholas in all his glory. Rangers were a goal up at half-time, but then Nicholas, in unstoppable form, scored twice and was not far away when Roy Aitken scored a third.
But the best game for sheer football was the visit of St Mirren to Parkhead on 14 March. The 7-0 thrashing of the luckless Buddies on a dry and dusty pitch was a sight for sore eyes and a perfect antidote to the weaker among us who had reckoned that Celtic were finished. If only that had been against some European opposition, rather than St.Mirren. What a performance that would have been! And it all came from the young genius, "Champagne Charlie" as he was now called. Manager Billy McNeill was asked if Nicholas was the new Dalglish. Billy replied that Nicholas was the one and only Nicholas.
It so happened that on that remarkable day when St Mirren were put to the sword, League rivals Rangers and Aberdeen both lost points, and seldom have the faithful had such a happy journey home. Yet even at this early stage, before Nicholas had finished his first full season as a Parkhead regular, mischievous journalists were beginning to ask questions about his future, unsettling him with talk of big English teams. Whether this was a deliberate attempt to undermine Celtic and Nicholas, or merely a device to fill newspaper space on quiet days, was unclear, but it was an annoying distraction from some fine football.
Yet at this stage, Nicholas refused to be influenced. On 31 March 1981 he was quoted as saying: "I just want to stay with Celtic . . . I don't want to go anywhere else. I've always supported Celtic and they are the only club I've wanted to play for". He was by no means the only player to say "the only club I wanted to play for" cliche, and he may even have meant it at that stage, as everything was going so swimmingly well for the club and for the player.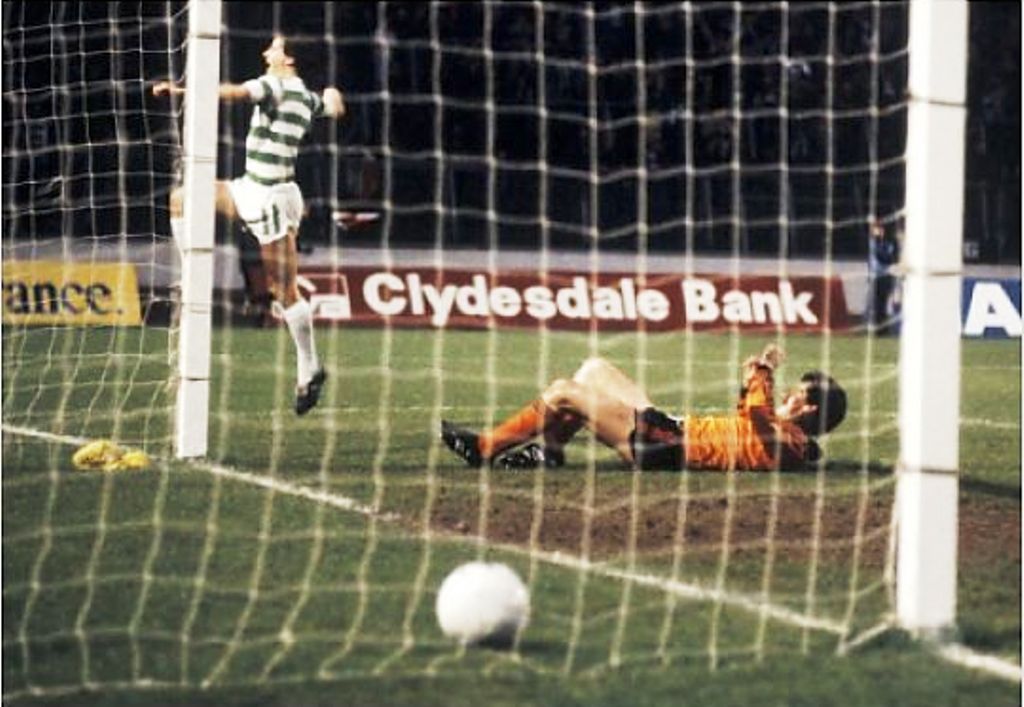 It was Dundee United who eventually put a spoke in the Celtic wheel. This came in the Scottish Cup semi-final when, after a 0-0 draw, Celtic, in spite of a marvellous Nicholas goal, went down 2-3 to a competent and efficient Tannadice side. Dundee United under Jim McLean presented a total contrast to Celtic. United were well organised and stable, while Celtic were full of flair but often capable of failing on the dynamics of defending.
Games between the two of them were always tough but fair, and both sides had a total respect for each other. On this occasion in the replay on a dull spring evening at Hampden, Celtic went ahead through a Nicholas penalty. Then Dundee United scored two in quick succession before, just on the stroke of half-time, Nicholas was on the edge of the penalty box when the Dundee United goalkeeper Hamish McAlpine punched a ball out to his feet, and Charlie lashed it home first time. Sadly, all Charlie's good work was undone in the second half when a defensive error allowed Dundee United a late winner.
The following Saturday, Celtic got over their disappointment at their Scottish Cup exit by beating Rangers 1-0 in a curiously low-key Old Firm derby. Nicholas (who else?) got the goal, and this meant that Celtic would only need one more point to secure the championship. Their opponents on that Wednesday night of 22 April were none other than Dundee United at Tannadice.
On this occasion, with late and unseasonal snow in the air, Celtic decided to turn on one of their best performances of the season and defeated United 3-2 to tremendous scenes of jubilation and triumph, not least from the young genius who was not yet 20 and was already being talked about as one of Celtic's all-time greats.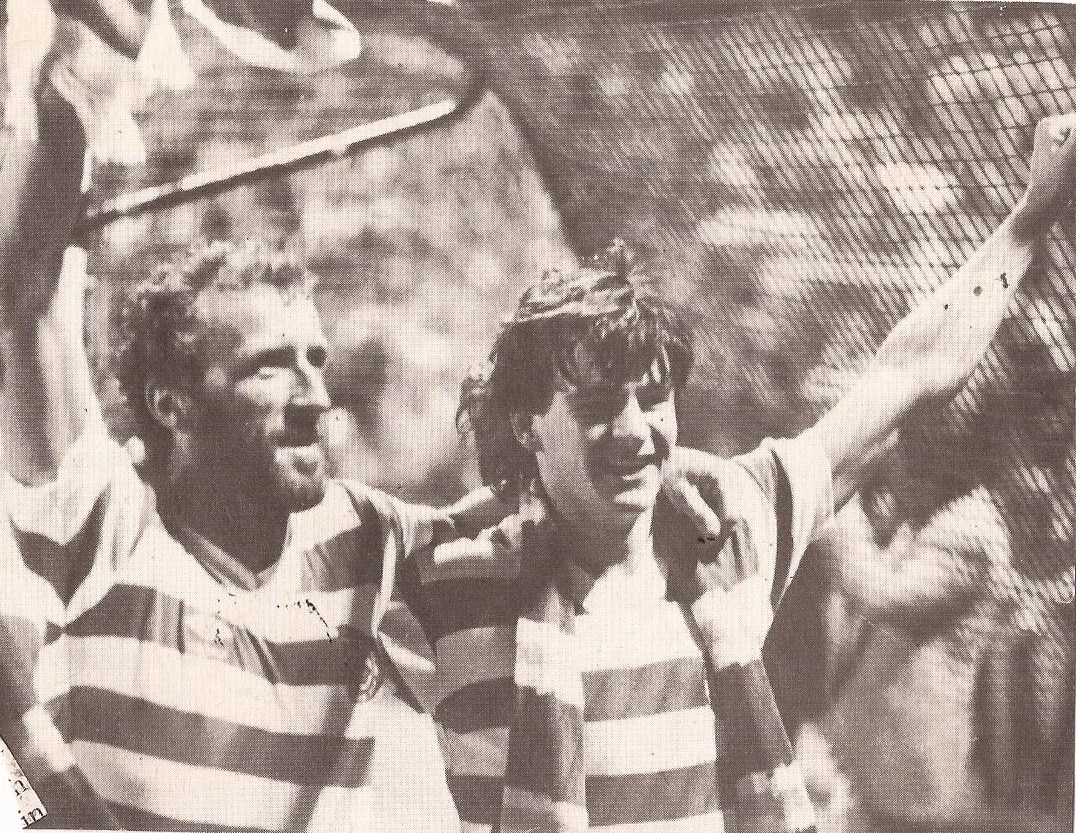 David Potter
To be continued…