Fran Alonso is looking forward to his Celtic FC Women's side returning to the Excelsior Stadium this weekend – and not simply because the Hoops started the season there with an incredible win 9-0 win over Hibs.
Instead, after last weekend's 2-0 away win over Partick Thistle, at a dry and narrow Petershill Park, a return to the open expanses of the Excelsior Stadium – and the excellent new pitch fitted during the close season – will ensure Celtic have the ideal surface and width of pitch to show themselves as the open and expansive attacking team Fran Alonso is convinced he has assembled this season.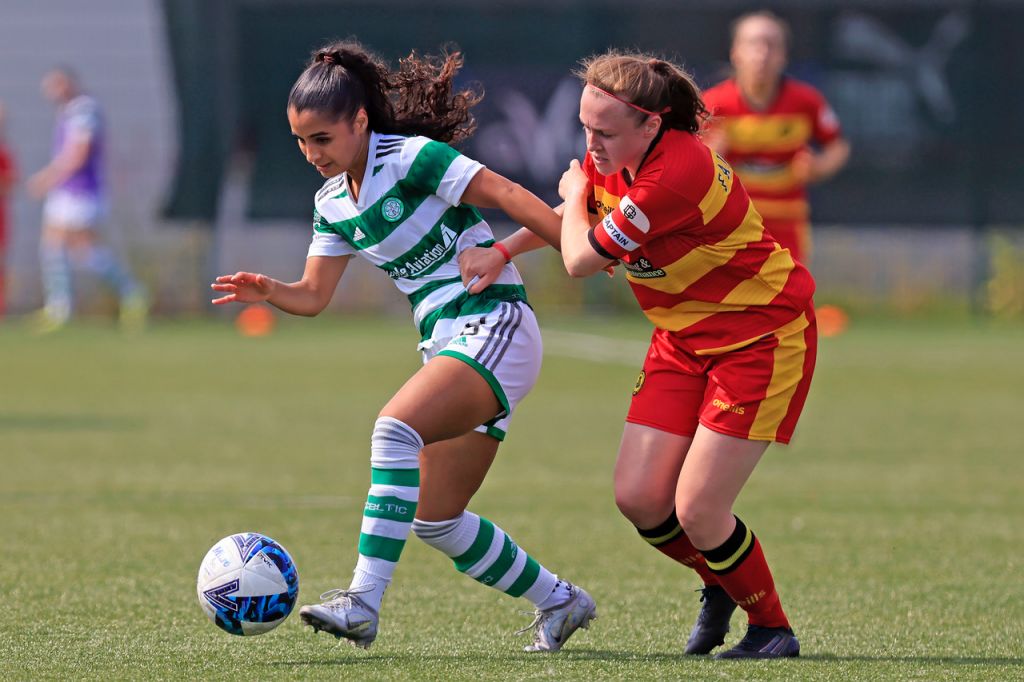 The common-sense approach to move Sunday's kick off to a 12pm start, allowing the possibility of a healthy crowd in Airdrie, and with enough time for those fans to then make their way to Celtic Park for the men's encounter with Hearts at 3pm, makes for the ideal scenario for Alonso ahead of Sunday's game with Spartans. As Fran explained when speaking to The Celtic Star and Cynic Women – both of whom attended yesterday's press conference with the Celtic boss alongside Chinese media.
"I'm delighted to be coming back to play at home. In our previous game we were outstanding against one of the best teams in the country and we had an amazing scoreline."
"I think that the stadium suits our expansive style of play and also the fact that they've got a brand-new surface (at the Excelsior Stadium, Airdrie) has helped us a lot. So, I think we are going to be very strong at home this season and I look forward to playing there."
"On top of that, I think that the club have been brilliant, they did something that I thought was clever and is very important (moving the kick-off time on Sunday to 12noon from 2pm), so now fans can be at be at both games and hopefully we can have a huge crowd and hopefully we can be a warm-up then they can go to Celtic Park, so hopefully it can be a great Sunday with two Celtic wins."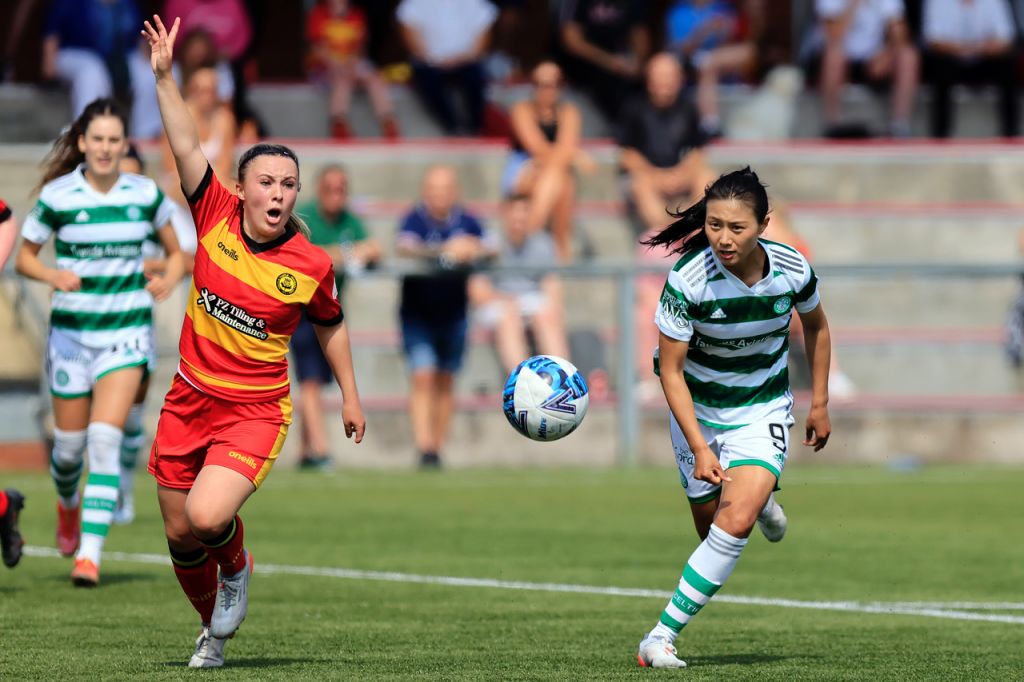 Celtic have started the season with eleven goals scored and none conceded so far, in only two games played. In normal circumstances, in most leagues, that would be the sort of start that would make everyone sit up and take notice, and although that will be the case, Celtic have to add the missing consistency that saw a league title tilt fade far too early last season.
There is no doubt Celtic are the match – in a one-off encounters – for any team in Scotland, yet it's in the league – and against the often part-time lesser lights – where maximising the goal return by way of ruthless efficiency in creating and executing chances, where Celtic will establish if they are truly to be a title contender this season.
Spartans last season was one such game where Celtic lost momentum and ground in the SWPL. Two points were dropped to this opponent, and indeed a draw was only managed with a goal late in the day.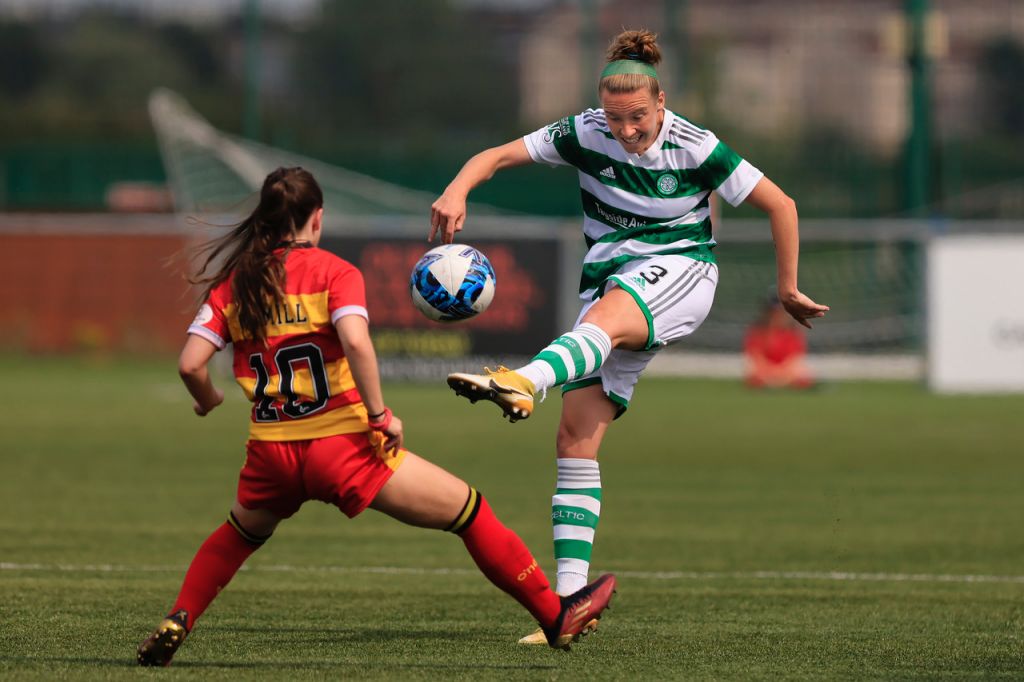 Whilst Fran Alonso will look to address such issues this season, there is no doubt this Celtic side perform at their best with a big crowd behind them, and the club's decision to move the kick-off to 12pm should mean a bumper attendance at the Excelsior to drive the Ghirls on when it comes to not only grabbing a vital three points, but also adding to a goal tally that could become crucial by the end of the season.
You can buy tickets for this one in advance – by following this link https://embed.futureticketing.ie/c/airdrieonians/ – or you can pay at the gate on the day. Tickets cost £8 for adults and £4 for under 16's.
Celtic have certainly been value for money this season and the club has made it feasible now for the support to experience a Beautiful Sunday of top flight Scottish football – and hopefully watch both team's win.
It would be quite the thing to get to both games an experience a double bill of Celtic victories. Fancy trying?
Niall J