The day 30,000 turned out to pay tribute to The Icicle.…is the third of a few exclusive extracts we'll run today from David Potter's new book Alec McNair – Celtic's Icicle which is now available at all Celtic Stores and via the club's online store – ideal for those with their £50 voucher to spend! Celtic's Icicle is now also available on Amazon and of course direct from Celtic Star Books…
Maley's Celts secure Scottish football's first League & Cup Double
For the rest of 1920, it was Rangers who had the upper hand in the Scottish League race. It was the period when the troubles in Ireland were at their height, with daily massacres and reprisals. It was also the time of the execution of Kevin Barry and the death through hunger strike of the Lord Mayor of Cork, Terence MacSwiney – both well-commemorated in song at Celtic Park in later years – and sometimes, one felt that this had its effect on Celtic players. Certainly, when they did beat Rangers 2-0 at Ibrox on New Year's Day 1921 – the famous Joe Cassidy game – the Celtic Brake Clubs on their way home had little compunction about commemorating this game as a victory for the rebels and Sinn Fein against the forces of the crown.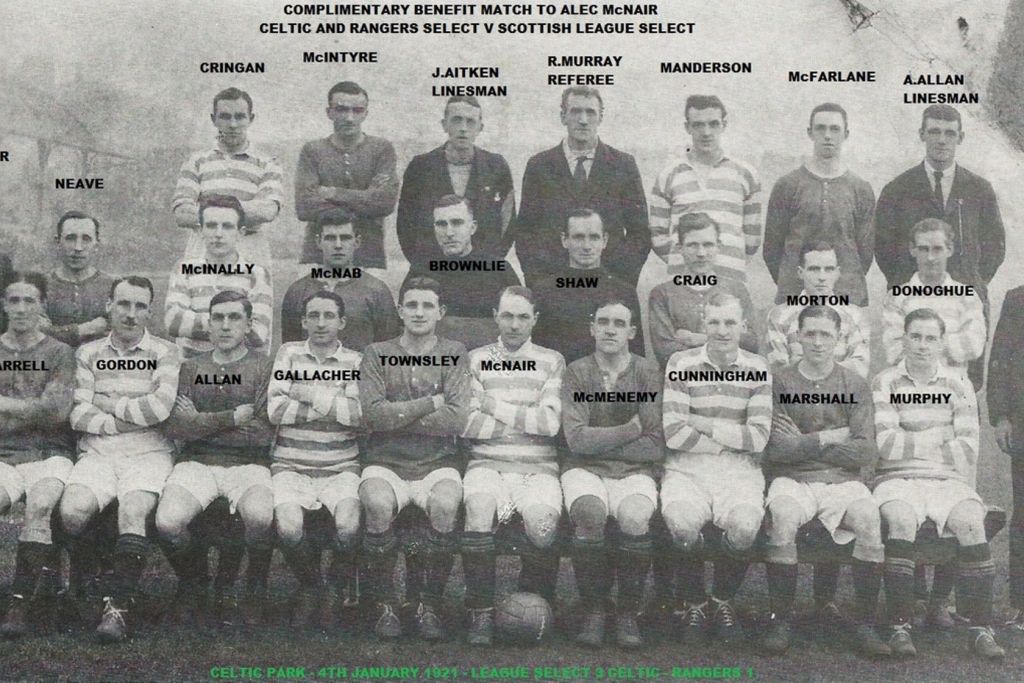 Alec McNair played in that Ibrox game, of course, and also in the match against Clyde at Celtic Park, two days later. That would end up a 1-0 win for Celtic, with Cassidy again on target, however, McNair injured his ankle. This was particularly badly timed, for he had been granted a benefit game the following day, Tuesday, 4 January 1921, by a grateful Celtic management for all his years with them. McNair may have been embarrassed at this, however, 30,000 spectators turned up at Parkhead to see a Celtic and Rangers select play against a Scottish League XI. Naturally Eck had to make at least an appearance in this game, but he was obviously still injured from the previous day, and after just 10 minutes, he hobbled off to a loud cheer to be replaced by Willie McStay.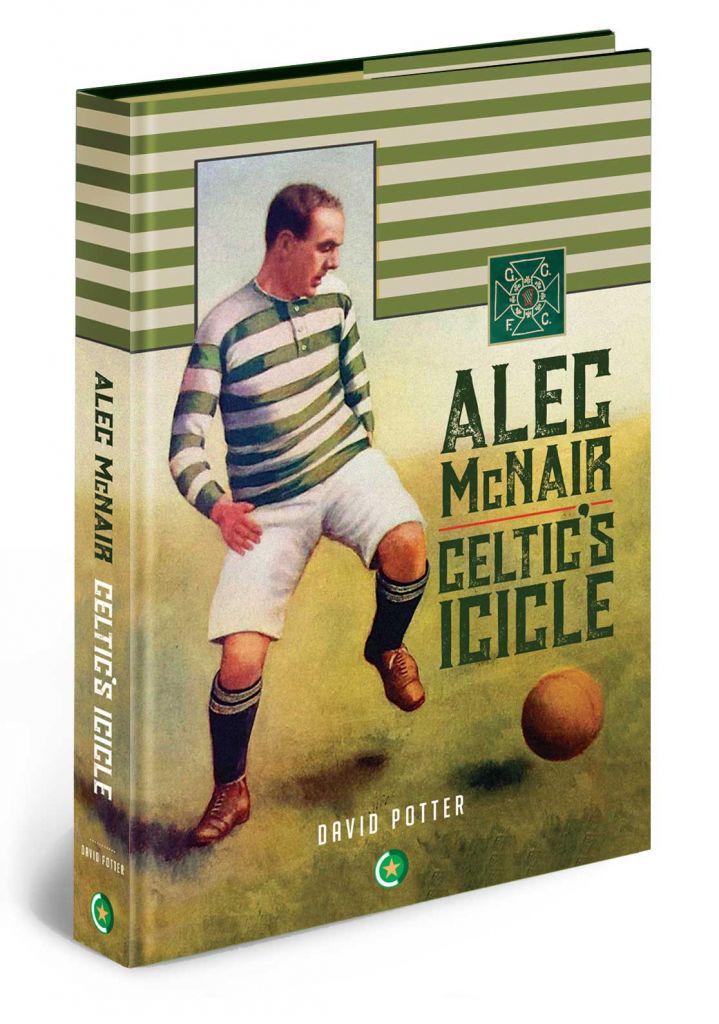 It was light-hearted stuff, of course, and the supporters enjoyed seeing Rangers players like Bert Manderson, Jimmy Gordon (reputed to be an uncompromising Orangeman) and Alan Morton in the green-and-white of Celtic. The fact that they did so showed their high regard for Alec McNair, but it was perhaps unwise for Eck to appear and try to run about even for a few minutes. He might have been better to allow McStay to take his place and perhaps lead the teams out in 'civvies.' As it was, after a brief and none too successful attempt at a comeback against Motherwell at Fir Park on Saturday, 22 January 1921, McNair was out until April, by which time, to his distress, the team had lost both the Scottish League and the Scottish Cup.
Alec did not play in the Glasgow Charity Cup that month (Celtic won it again!), although he did go on the tour of France in May, which included a visit to the battlefields and the laying of a few wreaths in honour of Donnie McLeod, Peter Johnstone, Leigh Roose and others. It was, however, widely believed that, now not far off his 39th birthday and suffering from a bad ankle, this might be the swansong of Alec McNair.
Those who thought that, however, did not know Alec McNair. He had a long time to go yet!
David Potter