In my previous piece on The Celtic Star, I recalled my earliest memories from the 1950s. Now here are my thoughts on the 1960s up to the end of 1963-64 which is taking us to the season before Jock Stein came home.
The 1960s
Who could have imagined or predicted the joys and delights to come from the run of success that was to arrive later in the decade?
1960-61
The early years were painful. In 1960-61 I thought that the drought might be ending but the Cup Final against Dunfermline was very hard to bear. How we failed to score in that match will remain a mystery only to be surpassed by the unbelievable replay. In that second game we produced wave after wave of attack but Eddie Connachan in the Dunfermline goal would not be beaten pulling off a host of miraculous saves. Inevitably we threw away two goals near the end and the dream was over for another season. Ironically the Dunfermline manager was Jock Stein!
There was a moment of light relief however. Some time before, that wonderful Celtic legend and perennial joker, Charlie Tully had been given a free transfer. He had gone back to Ireland to play. I think he was with Cork Hibs. In those days there were regular fixtures between The Scottish League and The League of Ireland (The Republic) which were played at Celtic Park. On 5 October 1960 the Scottish League won 5-1.
Naturally Charlie was selected by the visitors. I would almost certainly have attended the game in any event but there were two factors which clinched the deal. The Scots had selected former Celt Willie Toner (Kilmarnock), who was married to my cousin Annette, and when my Uncle Tommy offered to take me I was delighted. The man in the middle was the well known whistler Tom (Tiny) Wharton (more from him as the years roll on).
I am certain that my eyes did not play a trick on me. At one point the Scots played a high ball across midfield which was going over Charlie's head. He reached up and caught it with both hands and dropped it at his feet. Then he looked at Tiny who waved "play on" and so Charlie passed the ball to the wing and the match carried on as if nothing had happened. The equal roars of delight and disbelief were glorious to hear. (I would love to know if anyone else who attended that game can bear me out.)
1961-62
1961-62 looked like being the year when after an amazing draw (4–4) at home to Third Lanark we won the replay, which was moved up the road from Cathkin Park to Hampden to accommodate the expected crowd, by a straightforward 4–0. It was still not to be. The semi final was a disaster.
We spurned a fine opportunity of reaching another final with a score line of St Mirren 3 Celtic 1. Another sad journey home! Yet one more example of the cruel and exasperating aspect of football! In the league match at Celtic Park on Wednesday 15 November 1961 we had thumped "The Buddies" 7-1.
From what I recall of the action that night we were seven ahead when very late on the visitors were awarded a penalty. Cries of "seven one" resounded as many recalled the score against Rangers in the 1957 League Cup final. I would hate to suggest anything untoward against our goalkeeper Frank Haffey because I admired him greatly but to my eye there was a very slight element of Frank "allowing" the ball to enter the goal to "please" the fans.
Certainly the next day I recall my Uncle Billie, a huge, huge Celtic fan who had been unable to go to that match saying that on his way home he saw a Celtic fan on the bus who had a completely glazed look on his face and not just because he had had a few, possibly even none. Billie asked him the score and he replied in a stupefied voice, "Seven wan, Jimmy, seven wan!"
Even worse was that on the Monday before that semi-final we had beaten them 5-0 at Love Street.
1962-63
On to 1962-63 and not a good start! Out of the League Cup at the end of the sections and knocked out of the UEFA Cup by Valencia in the first round. Being dismissed from the League Cup was particularly painful.
A victory at Tannadice on the final day of the sectional matches would have guaranteed top place unless Hearts had won at home to Dundee by at least 12 goals. I was playing tennis with a friend at Tollcross Park that afternoon. When we came off about 5pm he asked the man in charge of the courts how Rangers had faired and was told that they had won. I asked about Celtic and was told that we had drawn. Hearts did win, 2-0, but our draw 0-0 was a choker.
Charlie Gallagher crashed a shot off the crossbar but no one had followed in for the rebound which would have taken us through.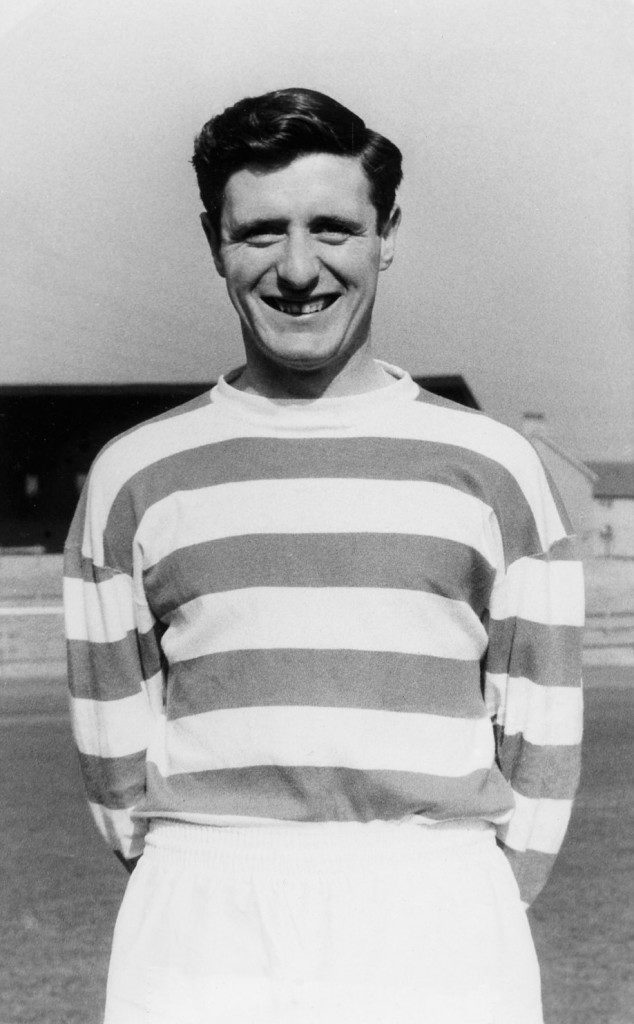 Hearts went on to lift the trophy but I hardly noticed. The league was a hotch potch of good and very good results but bad, very bad and disastrous defeats. We ended in fourth place. We battled through to the Scottish Cup final but once again Rangers stood in our way and after a 1-1 draw we lost the replay 0-3.
Despite it all there was a star on the horizon. Possibly the star of stars! How my mother grew to love him as did I of course! On 27 March 1963 a certain James Connelly Johnstone made his first team debut in a 0-6 skelping at Killie.
"Jinky"! The first time I saw him was on a Friday evening in a reserve match at Celtic Park two or three (?) seasons previously. This tiny little guy with the most amazing shock of curly red hair came running out of the tunnel onto the hallowed turf. Even then he had many tricks.
I was amazed, stunned, intrigued, disbelieving. Oh, ye of little faith! Thinking back now I can still scarcely believe his skill, trickery, courage, bravery, zeal for the cause, determination, will to win. Genuinely we will never see his like again!
Bhoy, did we have something to look forward to and savour!
1963-64
1963-64 was a poor season. We started the League Cup group badly and did not recover. League form was somewhat in and out. There were a few days when we slaughtered the opposition at Celtic Park: 9-0 against Airdrieonians, 5-0 versus Kilmarnock, 7-0 playing Falkirk and 5-0 over Hibs with three other occasions when we scored 5 but conceded although we still won.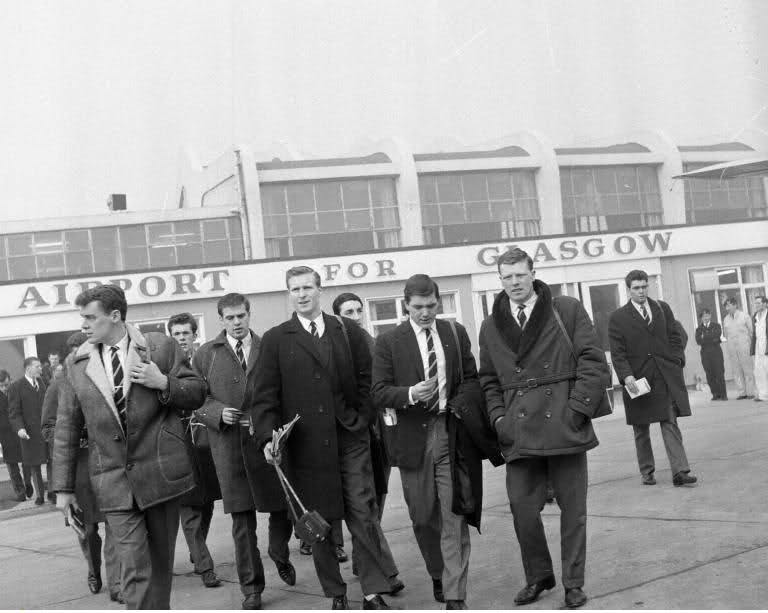 We went out of the Scottish Cup in Round 4 to Rangers. Strangely but to my great joy we had a fantastic run in the European Cup Winners Cup (having qualified as Scottish Cup runners up in 1962-63 due to Rangers also having won the League) but …. We beat Basel 5-1 away and 5-0 at Paradise. Dinamo Zagreb were dispatched 3-0 home and 1-2 away. Next we dealt with Slovan Bratislava 1-0 in both legs. Now we were in the semi-final facing MTK Budapest.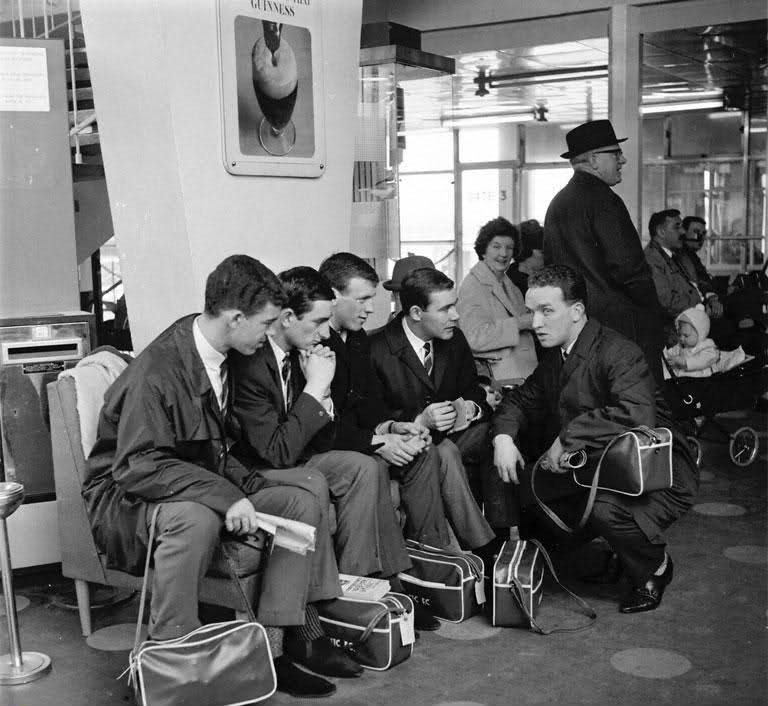 We ripped them apart at Celtic Park and walked off with a 3-0 victory. Celtic Park was absolutely buzzing that night and the joy as we left the stadium and went on our way home was superb.
After such a crazy season surely we were not going to win a European competition? Dead right we weren't!!!
In true Bob Kelly style we attacked them in the second leg and conceded 4 goals and we were out! Utter insanity.
The good times were only just round the corner. In the next few weeks I will start to relive the glorious times that Jock and Sean Fallon together with the rest of the backroom team gave us with The Lisbon Lions and other skilful and highly talented players.
DidsburyCelt