Reaction to the Herald story last night which was written by Allison McConnell one of a few journalists close to Peter Lawwell follows after this one. That story was less surprising for anyone reading the leader in the most succulent  of Celtic blogs yesterday afternoon, the message was clear enough, we have an easier run of league games in December and can build up some momentum ahead of the trip to Ibrox on 2 January, which if all goes to plan  we'd have a chance to get back into the title race with a win.  It's straw clutching but that's the way it is.
Even if Neil Lennon delivers Ten-in-a-Row his time is up anyway. He can walk away in May with his head held high. Peter Lawwell is likely to follow him out the door as this appears to be his last season as the Celtic CEO. His replacement is sure to want to introduce his own ideas and have his own vision for the way the club is managed.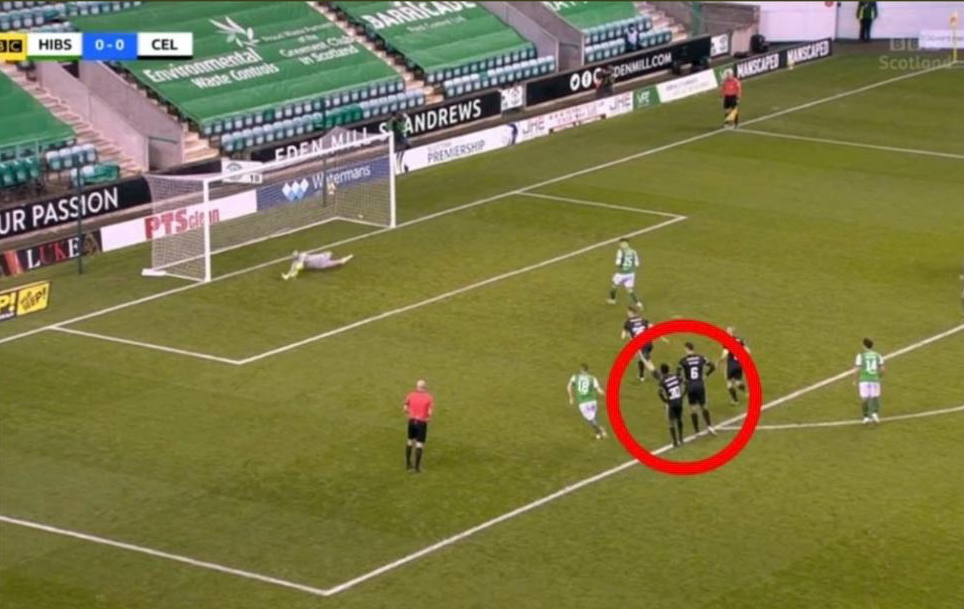 Lawwell's vision apparently has always been to appoint John Kennedy as the next Celtic manager. Damien Duff described Kennedy as an outstanding coach and he appears to remain popular with the (petted lip) players but supporters will question his role in the shambles that has emerged this season and on the coaching – or lack of it – that has seen our season collapse around us with the league possibly being over and down with my the start of January.
If Kennedy has Lawwell's ear – and the two men have a close relationship (Kennedy stayed when Brendan Rodgers tried to get him to go to Leicester) – then why is Lawwell not fully aware of Lennon's Lennoxtown inadequacies?  And wasn't Gavin Strachan brought in as Damien Duff's replacement – on the recommendation of  of John Kennedy?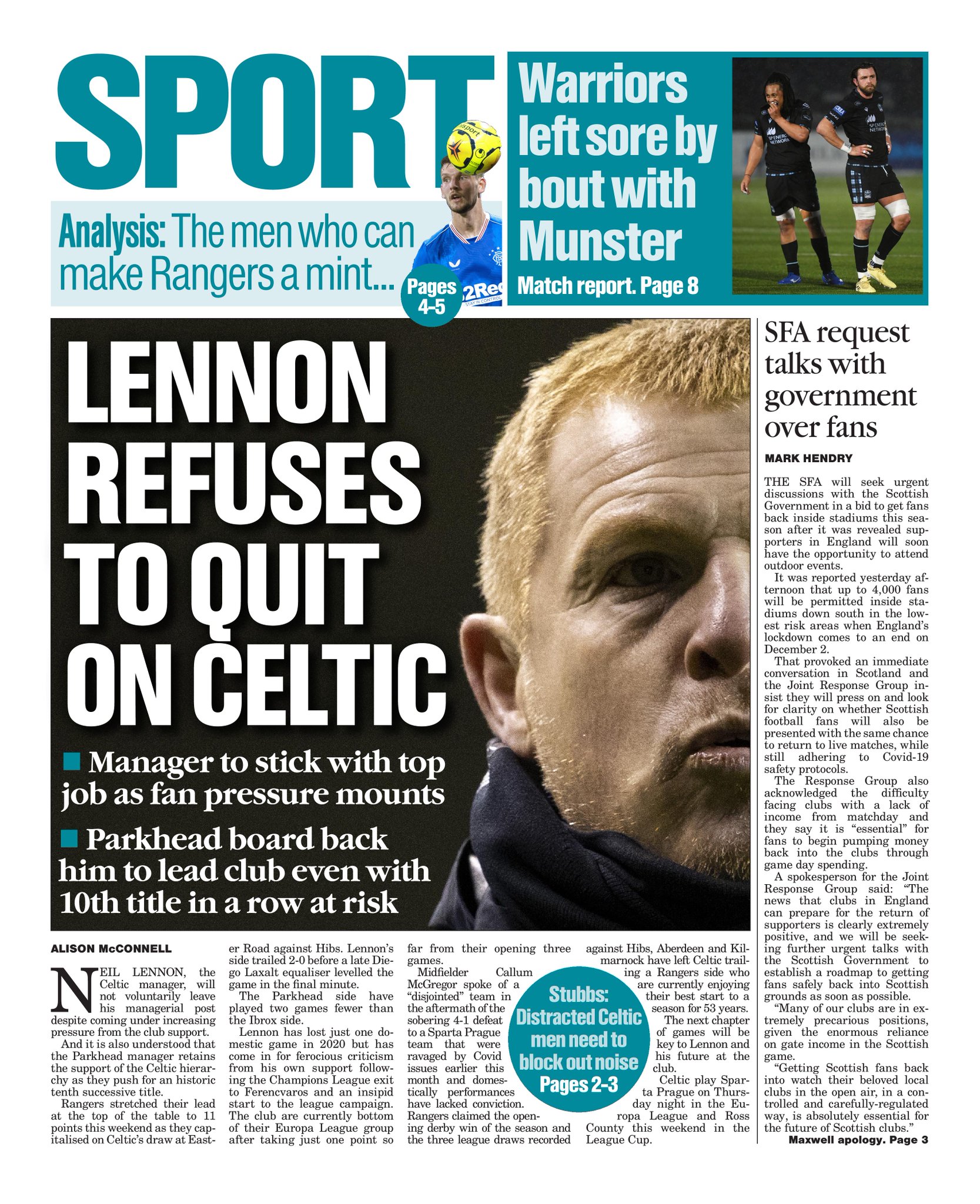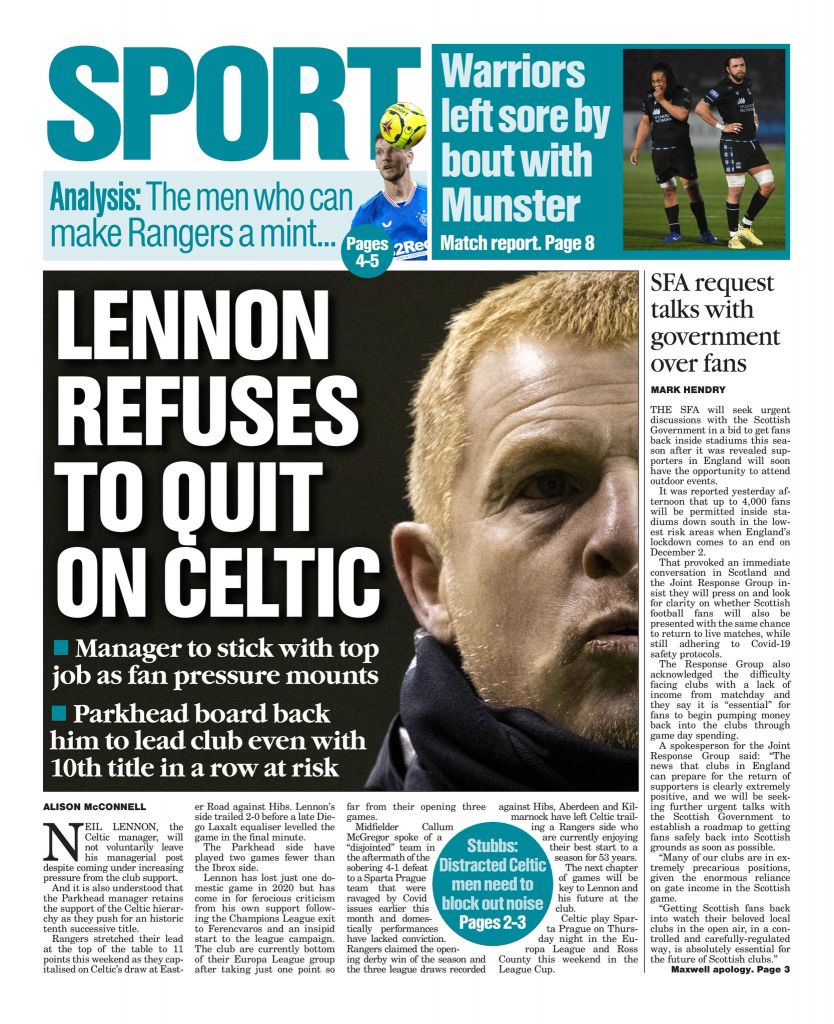 Peter Lawwell also has his off the field concerns with Resolution 11 sure to cause him further difficulties at and around the AGM next month. He was probably thinking that as it's all happening online this year and as he's used to stonewalling the shareholding supporters then it wouldn't be much of a problem. If you put yourself in his shoes you could understand the logic in that thought process but the problem is that the two issues are intermingling in the most unfortunate of ways and it is going to be what he's remembered for – losing Ten-in-a-Row to a club with losses every year of its existence (8-in-a-Row), not even reading the 5 Way Agreement and passively allowing the corruption that Celtic Supporters themselves brought to the board's attention. And appointing Neil Lennon in the shower at Hampden.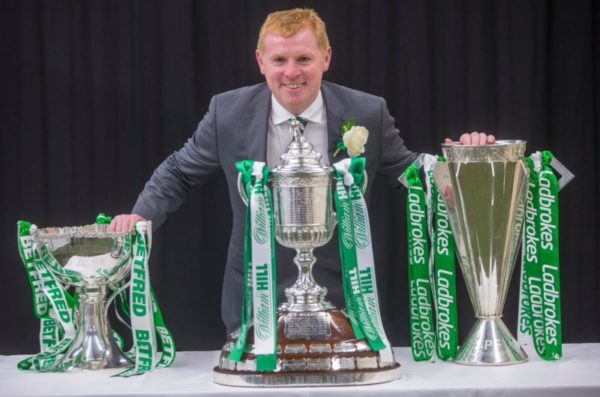 The management structure at Celtic is a Peter Lawwell production. Martin O'Neill was a man manager, a motivator and a leader. He was not a coach. He had his own team of background staff to handle that for him and that has been denied to Neil Lennon as he was given the job and had to work with a team of coaches that he did not have any previous working relationship with. He might not even have known Gavin Strachan at all.
Lennon came in and saved our season after the Lawwell v Rodgers fight reached its conclusion and Leicester paid big bucks compensation and Rodgers took all the abuse – the snake, rat, traitor stuff – as the Celtic support understandably felt badly let down.
Everyone was grateful for Neil Lennon coming in a getting the league won and adding the Scottish Cup to make it a Treble Treble. That though was the time to look ahead and to stay on the road that Celtic started down after the penalty shoot-out defeat to theRangers at Hampden in April 2016. At that time Resolution 12 was at its peak in terms of the pressure that it was placing on the Celtic CEO and he was seriously considering his own position at the time as the two issues combined to threaten the season ticket renewals.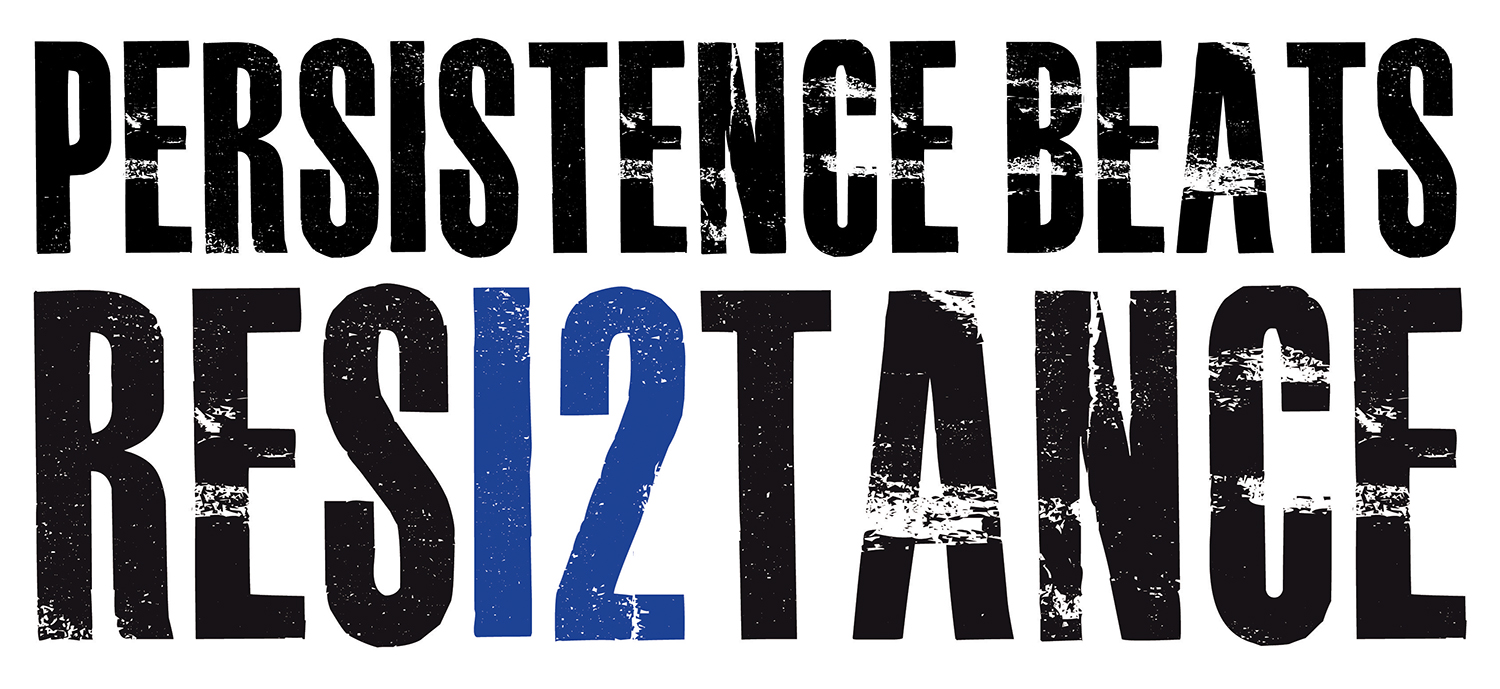 The response though was brilliant and that's how we ended up with an elite football coach like Brendan Rodgers.
So after Celtic defeated Hearts in the 2019 Scottish Cup Final, the Celtic board could and should have asked themselves if we wanted to go backward or forward in terms of how the football department was being run. The players LOVED playing under Rodgers and we ended up as INVINCIBLE in that wonderful first season under Rodgers. It was an eye-opener that the support has never forgotten.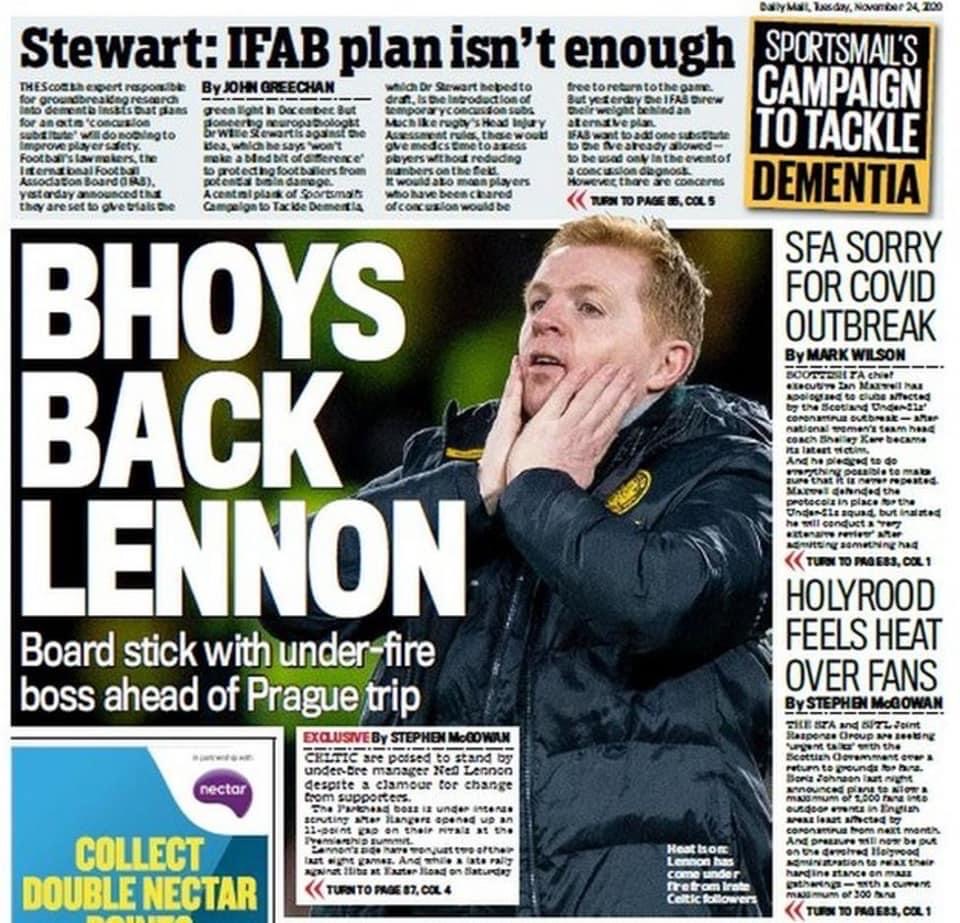 So come May – win or lose Ten-in-a-Row – Neil Lennon if he lasts that long – can no longer be the Celtic manager.  He will know that himself. Few if anyone can argue against that. Next season we will be going for one or eleven but it will be a very different  Celtic from top to bottom and the debate on the future direction of Celtic is now underway.
In the meantime we need to hope that the current short term plan can get his back into the title race during December then it's D-Day on 2 January.
Please share your thoughts on the current situation with us – email editor@thecelticstar.co.uk and we'll compile and carry some articles later today.