DAVID POTTER'S thoughts on our last visit to Ibrox for the first Beautiful Sunday are well worth another airing…
In all the long list of Celtic wins at Ibrox, this one must stand very high indeed.
Not that the last half hour was an easy watch, but Celtic came through the game with flying colours, defending brilliantly and showing the world that this team can defend as well as score goals – and that was with only 10 men.
The red card may just have been justified, and it was clear that Brendan Rodgers did not criticise Mr Collum too much for that one, but the enthusiasm for a red card from Conservative MP Douglas Ross was frightening. "Red Card! Red Card!" he shouted in the same way that you would expect him to say "No Surrender!". It will be difficult to argue that the Tory Establishment is NOT against Celtic after that one.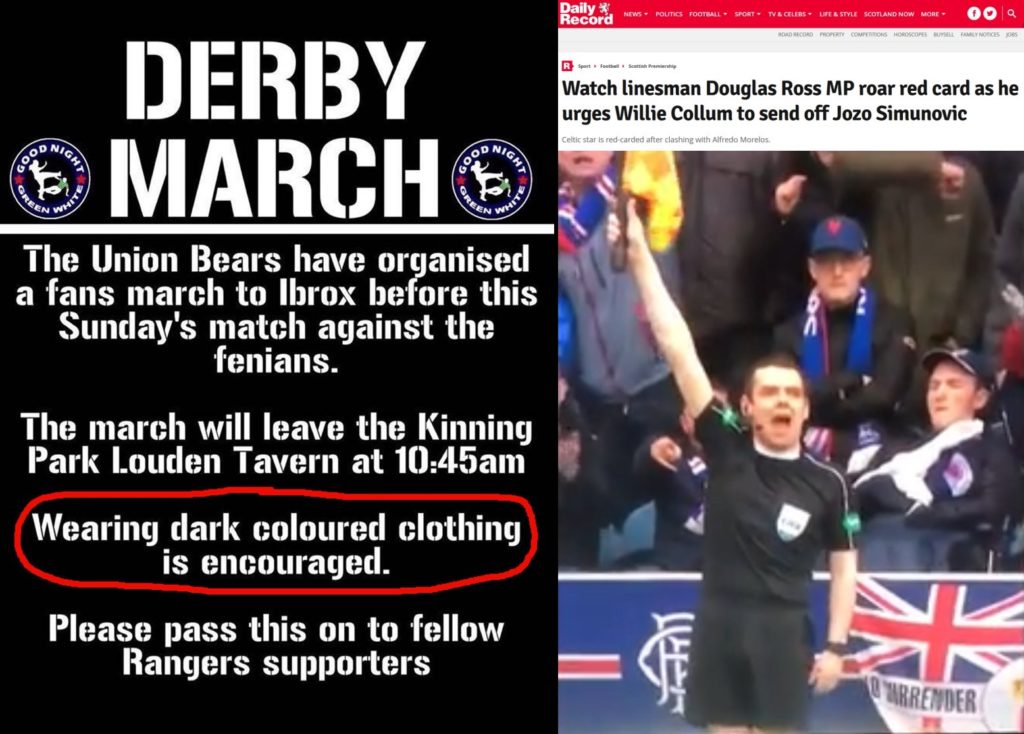 As for Willie Red-card himself, I thought he had a good first half, but seemed a changed man in the second half with some of his yellow cards bordering on the outrageous. But then again as long as he is the number one talking point over the weekend in Scotland, Mr Collum doesn't seem to bother.
But to the game, three fine goals from Celtic, the best one from Odsonne Edouard who will now be accepted as a good player. I must admit to sharing the general dubiety about him, but not now. That goal was class, as indeed was the contribution from Tom Rogic. Dembele's was a fine opportunistic striker's goal – and it came at exactly the right time.
It possibly was a mistake to play Dedryck Boyata in this game, for he was not yet match fit and certainly not match aware. The first goal was an absolute howler, and he even seemed to be in the wrong place for the second, but he did recover a little, and he will be very aware that he needs to up his game. (He won't be quite as full of self-loathing as our friend in the Rangers forward line who really should have given his team a draw!)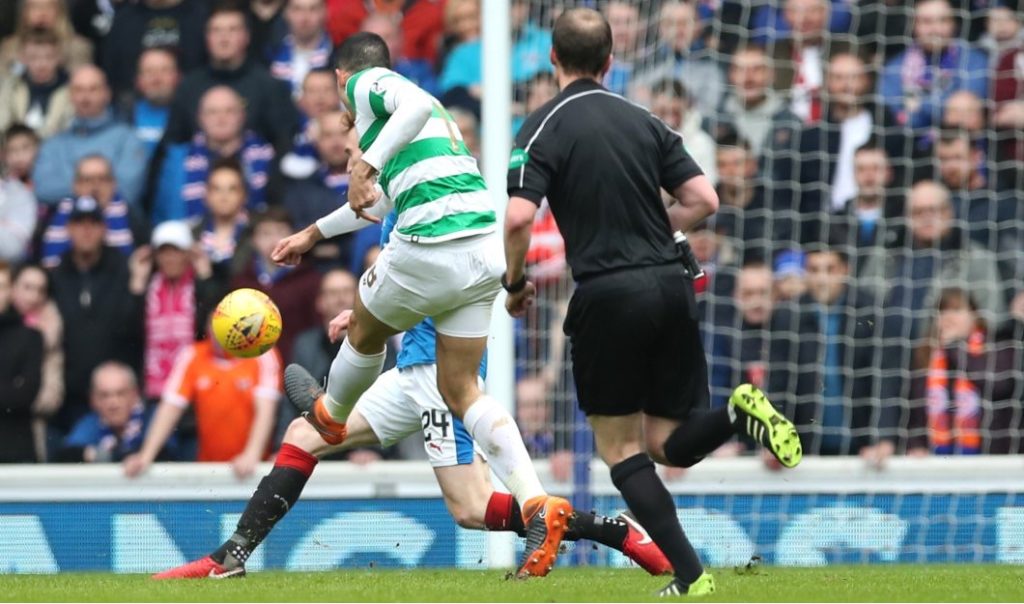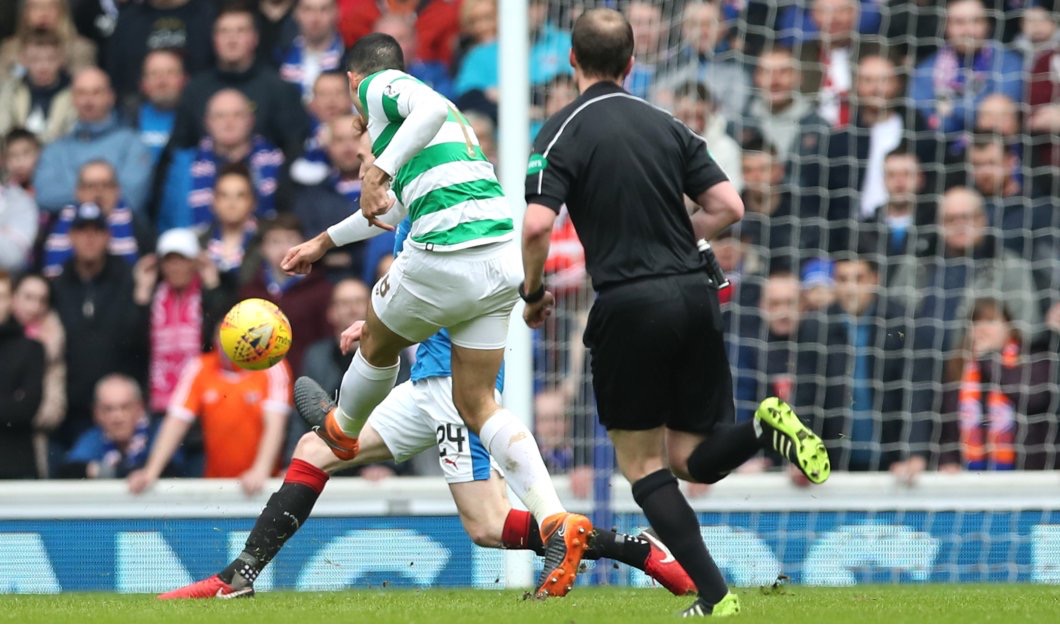 The rest of the defence redeemed whatever mistakes they made in the first half by that heroic performance in the second half, and that included Scott Bain. I think we have a very good goalkeeper here. He certainly won his spurs today. Jack Hendry also continues to impress.
Midfield? Brown superb as always. Ntcham likewise, but an increasing weakness in his play seems to be his inability to take good set pieces. Forrest had a quieter game, but McGregor stepped up to the mark admirably. Nice to see Stuart Armstrong again, and with Musonda and Roberts in reserve, things seem to have taken a turn for the better.
It is probably true to say that this is the best Rangers team the Rangers group of clubs has had for a while, but that is not saying much. Their weaknesses as Andy Walker highlighted was the inability to deliver quality ball, but then again that is a great compliment to the Celtic defence.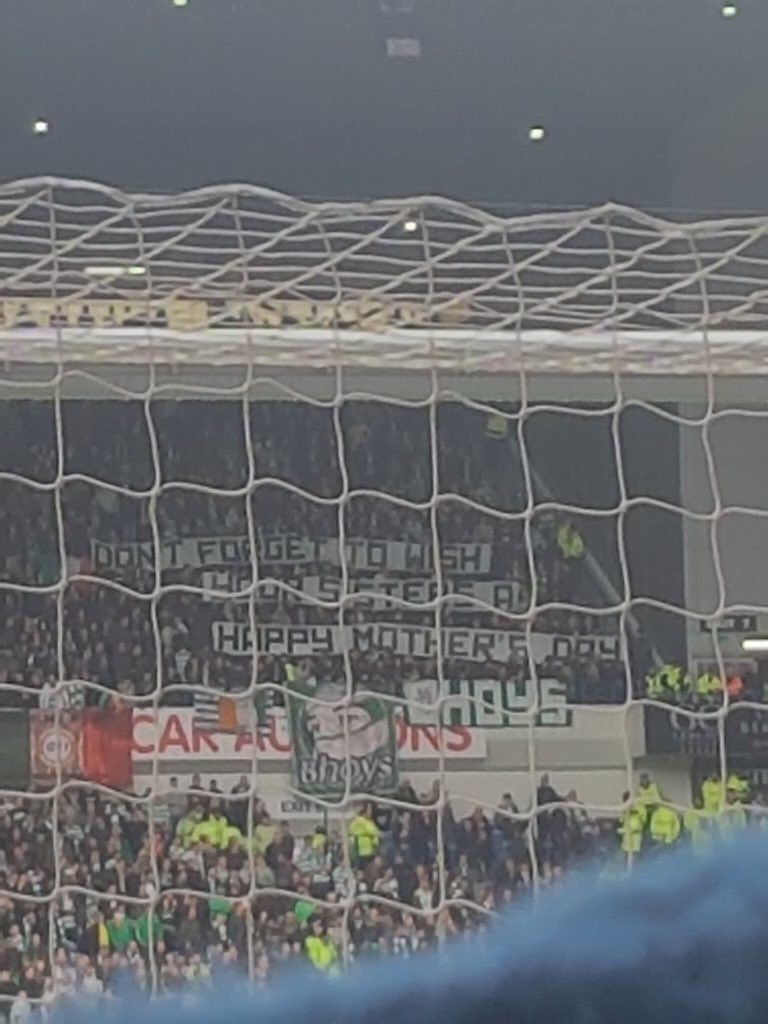 And 11 men should beat 10, should they not?
Not however when the 10 are as good as we had today. 10 men have won the League before, of course, in 1979, as The Celtic Star has already mentioned. Today's performance went a long way to doing the same, one feels.
So where are Celtic now?
The only enemy now is complacency, and basically we have to lose 4 games out of 9. If we do it, we will not deserve to win the League. But the watchwords are care and attention to basics.
Sky TV presentation lacked something in terms of camera work, but the two Krises did well, as did Hayley McQueen, although I thought that our Kris was more insightful that theirs. Mr Boyd did a better job of hiding his tears that Mr Murty did, but then again that is a lesson to Mr Murty that you should never ever believe your own propaganda.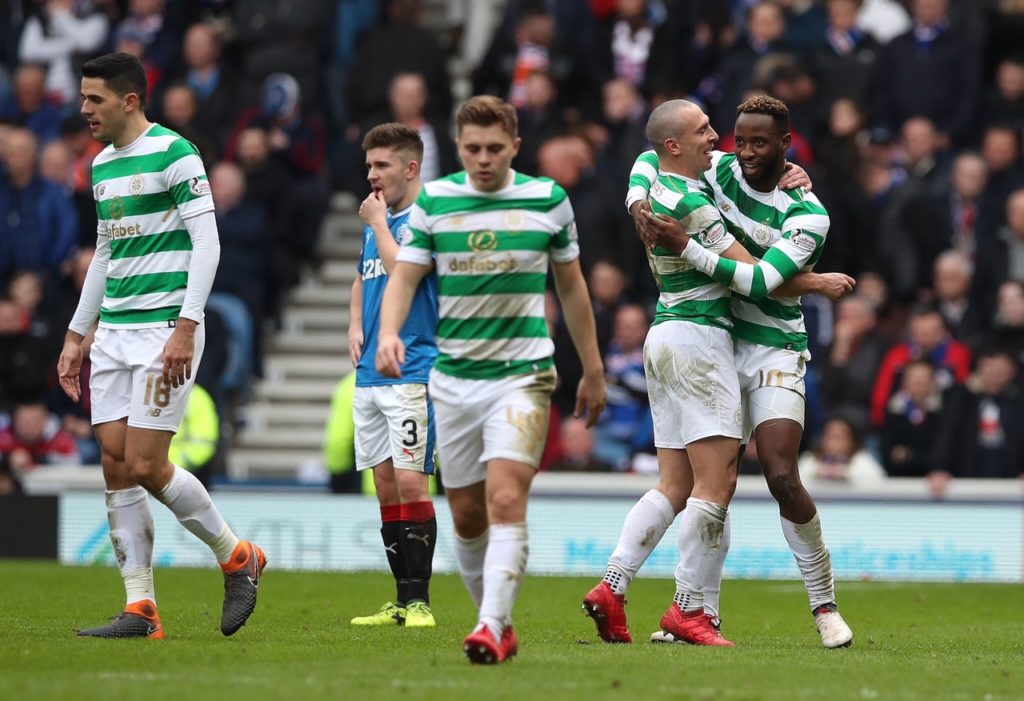 Are they still cheering about the semi-final draw?
David Potter