Greg Taylor, after his goalscoring exploits at Hampden last weekend, was on media duties this week ahead of the game at Dingwall. With theRangers winning at Motherwell that pressure switches to Celtic to restore the six points lead with a win against Ross County tomorrow afternoon.
Starting with a look back at Hampden and the aftermath Taylor dealt with that before talking about the more important matter of the game tomorrow, with a 2pm kick-off in the Highlands.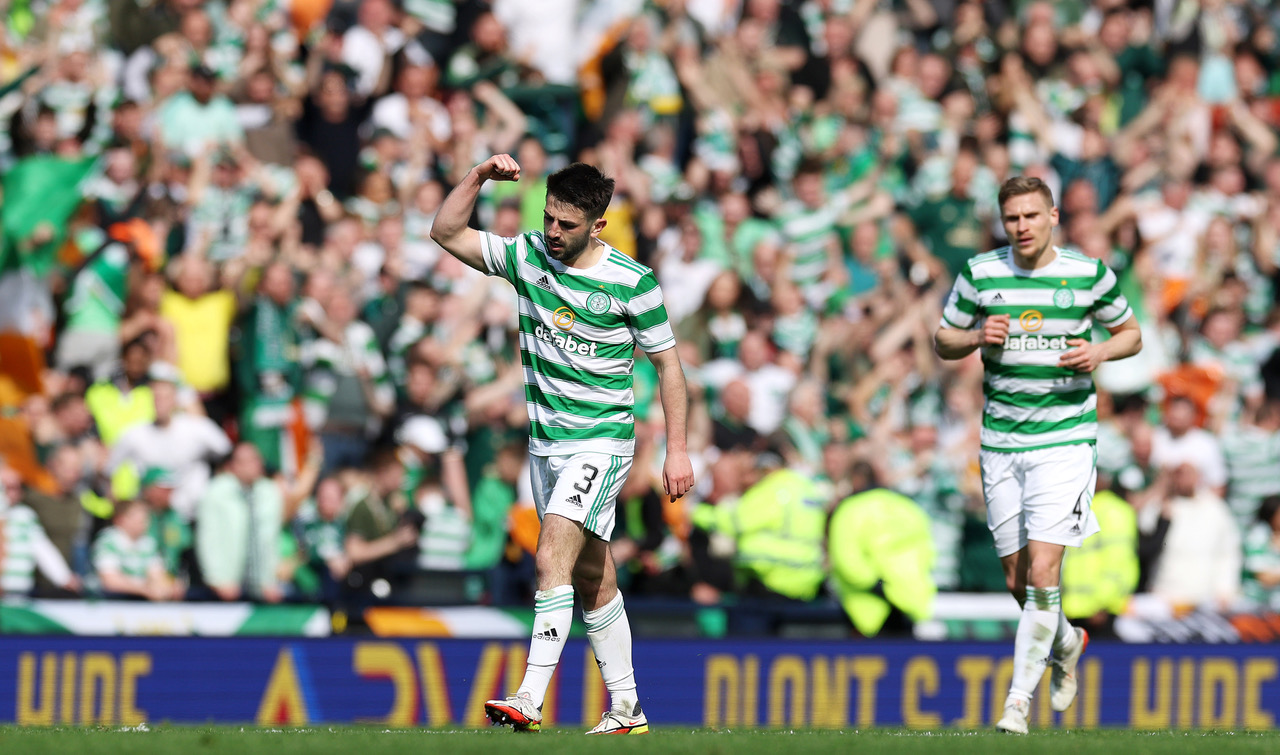 "We went over the game, we always go over it win, lose or draw, we go over the performance, so we did that first and then it's about keeping our levels, trying to improve every training session, getting back to that and then the same when it comes to games.
"We work hard every single day and that is hoping to perform at our best at the weekend and this week is no different, so the managers just relayed that message," Greg Taylor said at his Media Conference ahead of the trip to Dingwall to face Ross County tomorrow and in the wake of last Sunday's Scottish Cup disappointment, losing in the semi-final in extra time to theRangers.
It's all about the next match and not the last one and that means the focus is now very much on Ross County and the Highlander's form hasn't gone unnoticed in Celtic circles. " I saw a stat that Ross County haven't been beaten at home since we were last up there, so it's going to be a difficult game," The Celtic left-back stated.
"The game at home was a wee bit false in that they went down to 10 men, so we understand that every game is different and we need to bring our A-game because I'm sure Ross County will come Sunday," Taylor stated. It should also be remembered that Celtic were down to 10 men ourselves in December after Carl Starfelt was controversially ordered off.
"I think Ross County have had a really good season, they've managed to get top six, they've got good exciting attacking players and been solid at the back, so Malky's found a good formula up there to bring success and I'm sure they'll be pretty pleased with their season so far. But they'll also realise there are five games to go to try and get as high up that table as possible."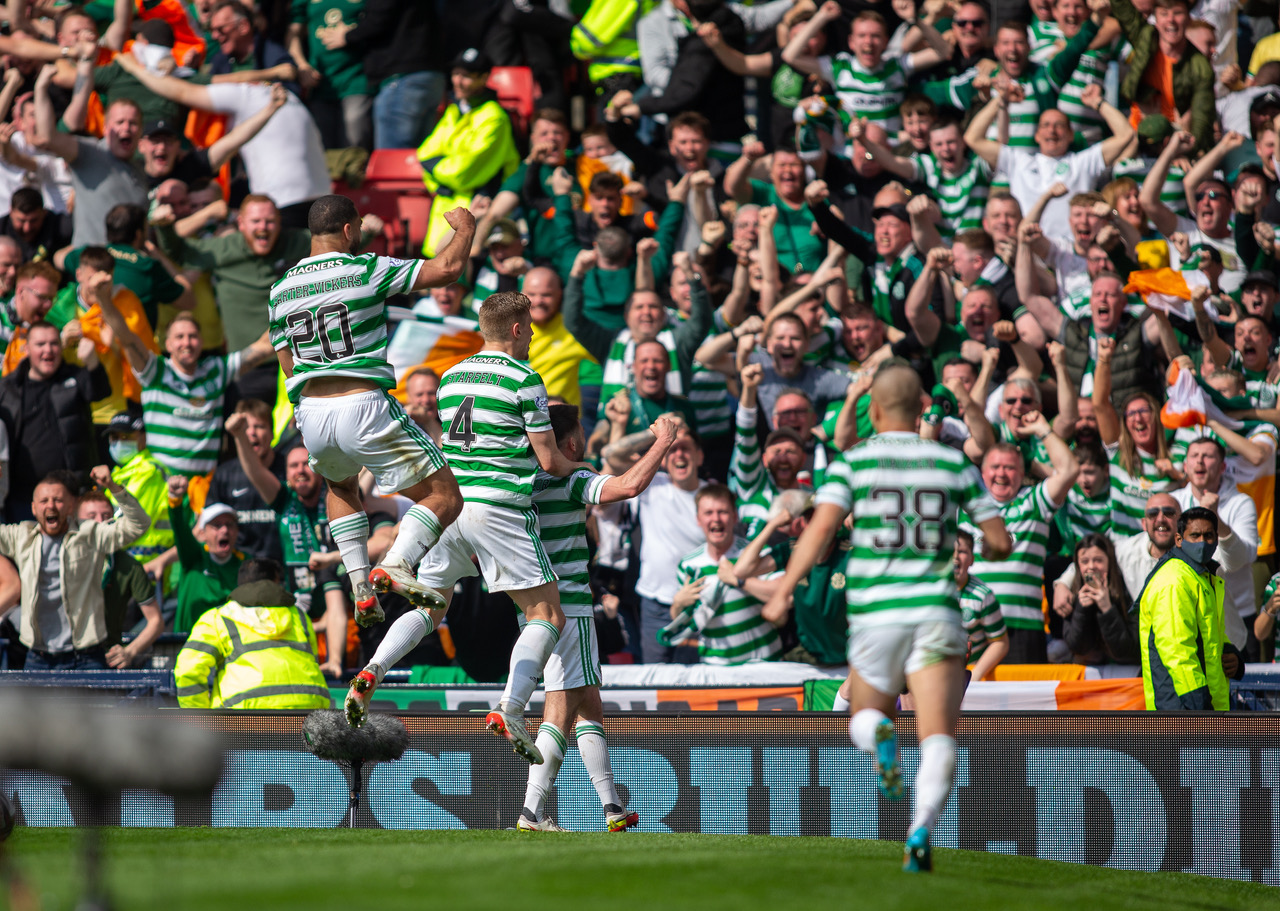 The timing of Celtic's winner in December – scored by Anthony Ralston in the 97th minute, is clearly something the mainstream media even now are struggling to come to terms with. Answering their question on that game Taylor reckons that each and every game is different so there's little relevance in what went on back in December.
"I think every game is different, and if you look back at them our squad has changed and evolved a lot since then. We have been trying to improve and we try to do that along the way regardless of the opponent.
"But they do have a good formula in the terms of they've got good attacking wingers, a striker that holds the ball up well for them and then the rest of the team is also very resolute and work hard for Ross County, so I'm presuming that's what it'll be again come Sunday.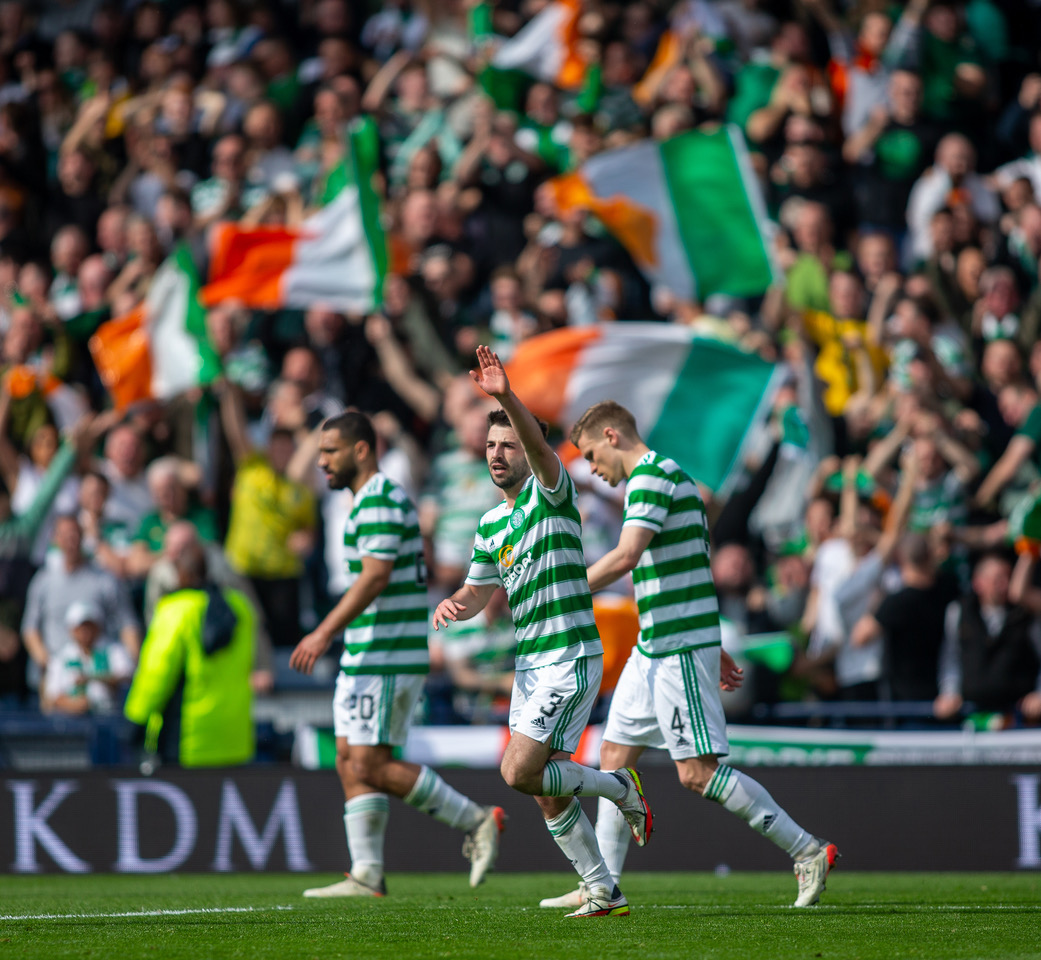 "But we need to just focus on ourselves and bring our game, do what we can do and try and improve each game as we've tried all along.
"We face teams as an 11 as well as the substitutes that come on. We work here as a team and I expect that Ross County would do the same. We don't focus on individual players. They have individual qualities but we tend to face a Ross County eleven and we understand that all of them will be at it," Taylor stated.
On his goal at Hampden last Sunday that put Celtic into the lead, Taylor accepted that it was bittersweet on a personal level.  "It hurts because we didn't manage to get the result at the end of it. The moment was unbelievable and I have never had a feeling like it in my whole career. It is something that I will cherish and I just wish it had been with a positive result at the end of it."
Celtic's superior goal difference – currently plus 17 – is of little interest or significant to the players, Taylor revealed. "In football, we don't look at the table. We look at ourselves and how we are going to try and perform in each game. We focus on that and if we bring our A-game then hopefully that will be enough come Sunday."
Asked about the remarkably unity and togetherness in this Celtic squad which hasn't even had a full season together yet, Taylor was full of praise for the job Ange Postecoglou has done with his recruitment. "The gaffer has recruited well as he is big on recruiting good people rather than just good players.
"We have got a good squad of players who are also good people and I think that helps. I think winning games of football also helps because that makes it easier. When you are winning then you are happy and you are enjoying your football more and that is definitely brought us closer together. We've settled well considering it is such a new team.
On the brilliant backing that the team has received all season long from the Celtic support, Taylor was full of praise. "The fans were unbelievable again on Sunday and they created a really good atmosphere. It works two ways because if they have got a team on the pitch that they see giving their all and playing good attacking football the way a Celtic team should, then they will give their bit back and I think it has worked that way this season."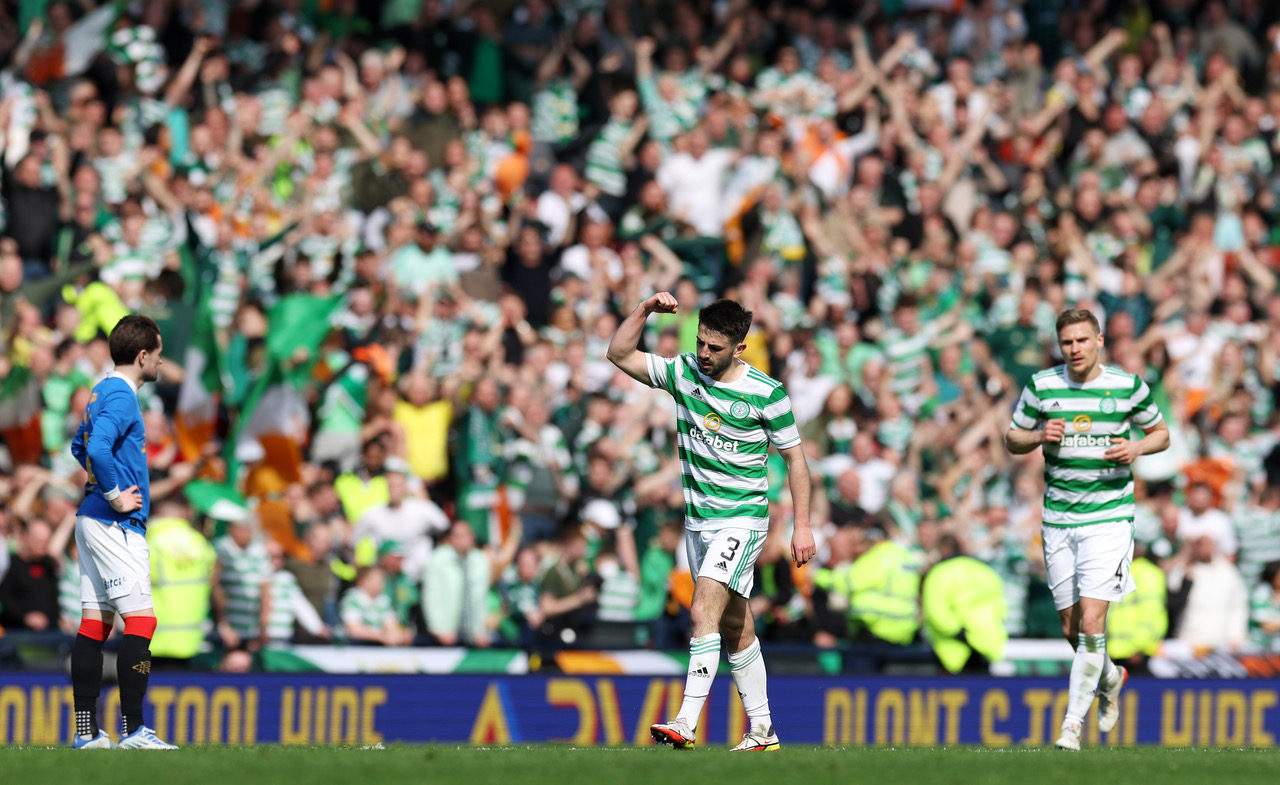 Asked after his goal scoring exploits at Hampden if that will result in him shooting more often, Taylor laughed at the thought. "If it's the right opportunity then so be it. If there is someone in a better position and I should square it to them then I'll do that. If the opportunity arises again then yes I'll do it again because it was a good feeling.
And finally another question about the pressure that the title run-in brings. "We've been a work in progress and we have tried to build along the whole season," Taylor responded. "We have got ourselves into a strong position but it means nothing. We are purely focused on the next game and if we don't the job on Sunday it means nothing but we'll be trying to do that."
Greg Taylor also gave a separate and exclusive interview to Celtic TV which you can watch below…