THIS was by any standards a bad show. Blaming Willie Collum, the articial pitch and the early start simply will not wash. The finger must be pointed at ourselves.
Ryan Christie was unbelievably stupid. It was so uncharacteristic of such a normally level headed young man, and the rest of this game proved how much we need him. What on earth were you thinking of, Ryan?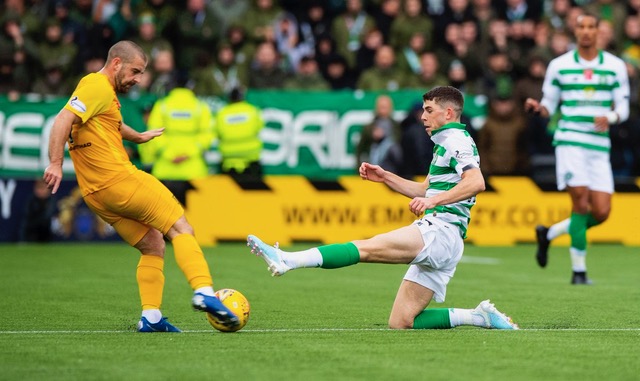 But there was more than that. There was a basic lack of hunger and appetite in the first half in particular, something that is hard for Celtic supporters to accept. The old business of resting on laurels after Thursday night?
It has to be said that the only good football came from Livi who rose to the occasion brilliantly. The commentators all said that the game was physical. Maybe, but Celtic have to learn to be both physical and successful.
There was a distinct lack of command in midfield with our three Scotsmen Brown, McGregor and Forrest all below par and of course Christie simply wasn't there. Nor were our substitutes of much value with Bayo in particular looking out of it.
Christopher Jullien will not look back on this game with any feeling of satisfaction for he was foolishly guilty of getting into the wrong sort of thing, Ajer was better but the only defender who really impressed was Moritz Bauer.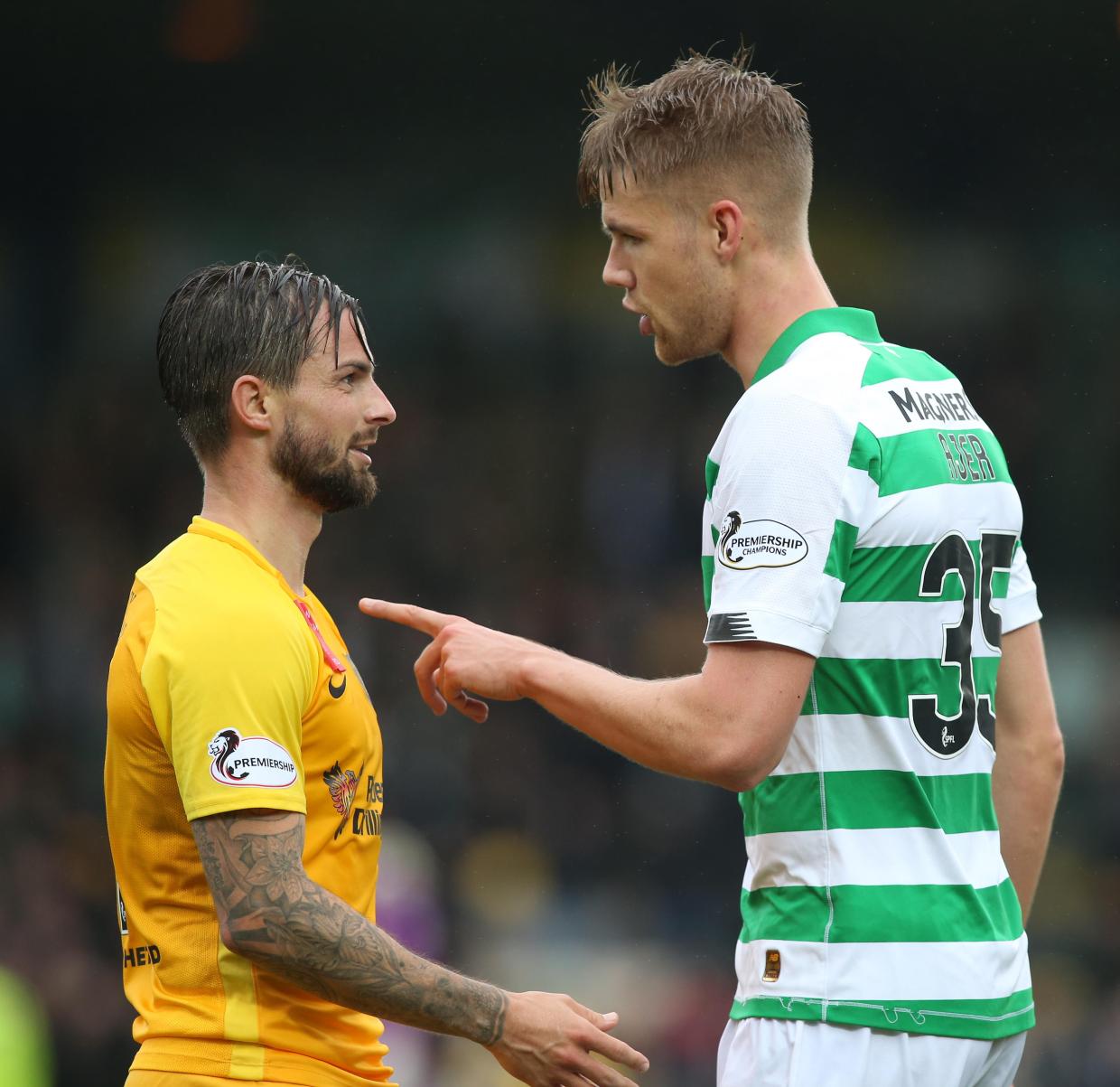 Up front Odsonne Edouard was sadly anonymous, and never really looked like turning things round.
Willie Collum? Sadly correct about Ryan Christie, but fussy in other respects and a red card might have been brandished at a Livi player in the last minute but by then the game was lost.
So well done to Livi, but where does this leave Celtic? It is a sobering, chastening experience. It is nothing like fatal, but lessons must be learned. We must grab the game at the start and show who is boss from the outset, and Ryan Christie must use his enforced leisure to reflect on just how important he is to Celtic.
Well done incidentally to Livi for filling their ground with Celtic fans! Kilmarnock and St Johnstone would do well to learn a lesson here!
A bad day all round for Celtic, but it is still early enough in the season for lessons to be learned.
David Potter
Kris Boyd: Ryan Christie horrendous tackle.. horrendous HORRENDOUS

Kris Boyd: Keaghan Jacobs his two feet are off the ground it's a red card but not that wld have made any difference in the game. pic.twitter.com/uOaFkTAy5F

— Tam sellics son III (@TamsellicsonIII) October 6, 2019