SANDMAN identified the significance to Celtic that Scott Brown has in his brilliant Definitive Ratings this morning – Sandman's Definitive Ratings – When in Rome you bring a gladiator, Maximus Scottius Broon, Soldier of Celtic – also a pleasure to read but this morning an absolute joy. Don't miss it!
Here's what the Celtic captain was saying after the Liberation of Rome.
"The gaffer is buzzing and I'm happy for him. He came in with a big smile on his face and it's great because he's had to go through some 
hard times.
"It's the right job at the right time for the gaffer. Along with Damien Duff and John Kennedy he is incredible for us. It's a 
great team."
Broony wasn't well on the night Celtic beat Barcelona back in November 2012 so last night will go down as his own personal greatest European win in a Celtic shirt – so far!
"I was ill for that game, but I watched it on TV and I was buzzing we won.
"It doesn't matter who plays, if Celtic win I'm smiling. But to be part of this win in Rome was very special.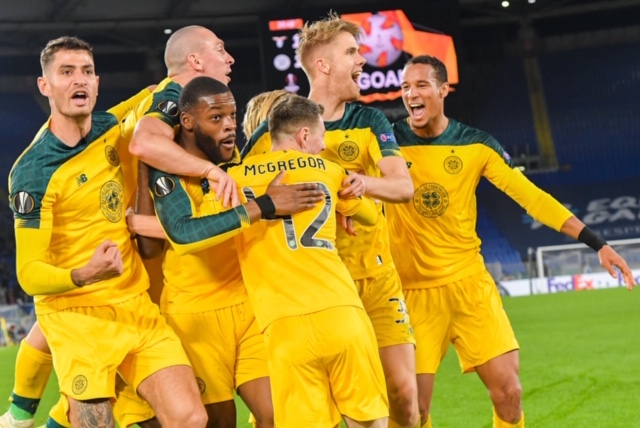 "It ranks right up there
 with my best wins in 
Europe with Celtic. To 
become the first team to
 win on Italian soil shows you just how big it is. As the game was going on, I did feel we had a chance.
"It was becoming so open and it was just counter-attack after counter-attack. Fraser and the boys at the back dealt really well with the Lazio strikers and we were able to push bodies forward," Broony told the Media after last night's stunning 2-1 win in Rome, as reported by Daily Record.
"Mo and Ryan worked their socks off and put their players under so much pressure. The winning goal just sums us up, really. We won the ball back and then Oli and Odsonne did their stuff. It was a great pass and a great finish.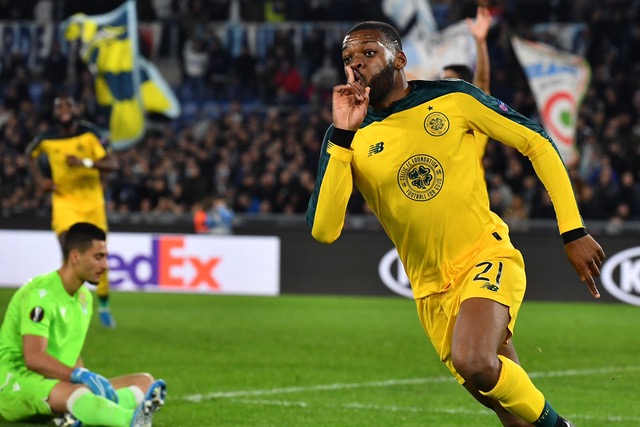 "We all know Oli has that in his locker and he produced a quality finish. I actually thought his touch was a bit too heavy, but the angle didn't matter to him. We had the belief and trust in him and it was a special goal.
"To qualify with two games to go is big because people probably wrote us off after Cluj. It was a hard group but
 we have dug deep and got
 the results. We got a draw in Rennes and then took nine points against Cluj and Lazio.
"To win in Rome shows that we're learning, we're going forward as a team and it's exciting. Lazio have players who are supposedly worth £70million, 
so we had to up our game. We had to go and take our game to them and we did that.
"They have quality, but we have beaten them twice now so that says a lot."