LE GRAN MURALLA is back at Celtic after signing on a season long loan from Southampton where he had dropped down to third choice goalie after recovering his long term knee injury.
Sean Murphy wrote this tribute to Celtic's Great Wall – Fraser Forster before he was sold to Southampton and we thought it would be interesting to look back at what the Celtic support thought about the big man the first time around. Here goes…
#LaGranMuralla ????

✍️ Fraser Forster rejoins #CelticFC on a season-long loan.

Welcome back, Fraser! ????⚪️

— Celtic Football Club (@CelticFC) August 22, 2019
When Fraser Forster joined Celtic on loan from Newcastle United, he was very much unheard of to the Celtic fans. He came recommended by Paul Lambert after a good season in League 1 for Norwich but despite coming from England, he was, just like most of the signings under Neil Lennon, a name we only first heard when the rumours started to fly around in the days before the transfer.
Forster would go on to become an integral part of the Celtic team and its European success. However, the move did not seem quite so ideal in the beginning.
His first season was to most Celtic fans, myself included, less than convincing. Despite, with the help of Lukasz Zaluska, breaking the record for clean sheets in an SPL season, and showing glimpses of what he could become in the future, most Celtic fans were not keen on making the move a permanent one due to his supposed lack of aerial command despite his size.
With hindsight it can be argued that his unconvincing performances were down to Celtic's less than brilliant central defensive options including Majstorovic and Hooiveld.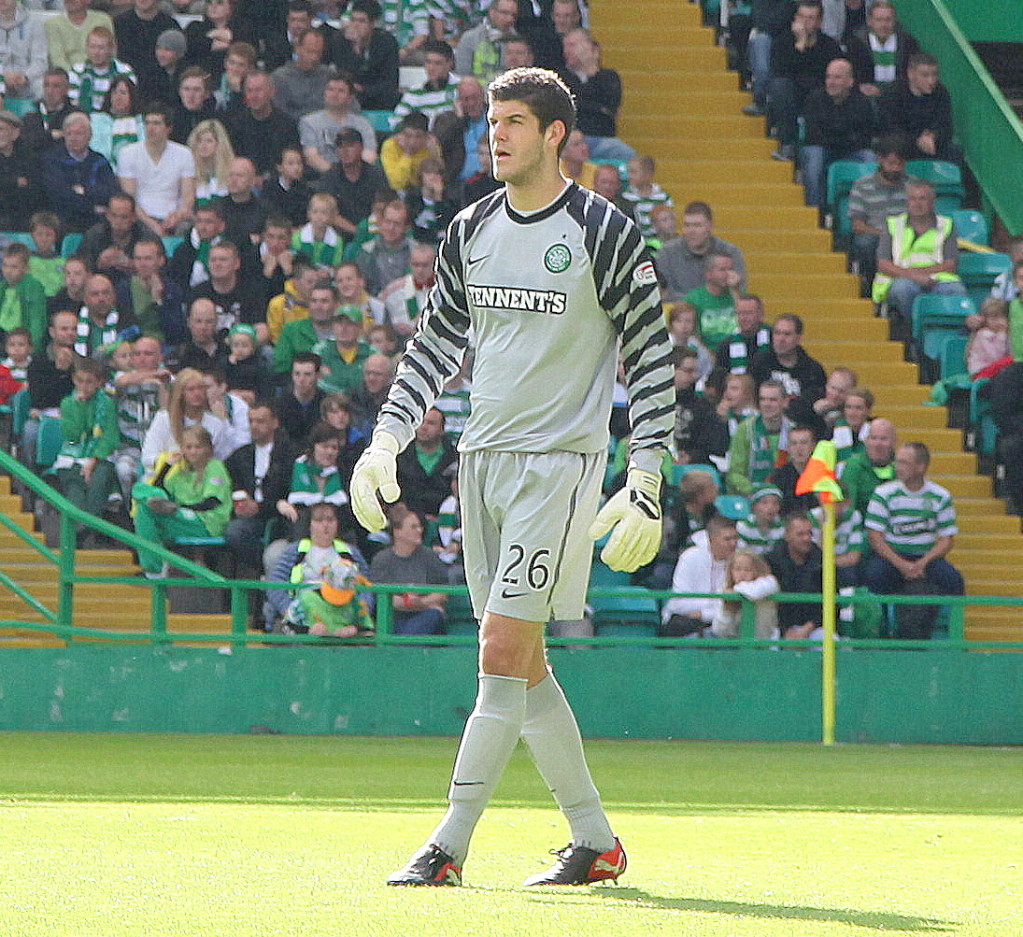 Newcastle were undecided on what future Forster had at their own club and so were reluctant to let him leave permanently. Celtic were keen to bring him back to the club and so after Newcastle boss Alan Pardew said that there was no chance Forster would return due to the low standard of the SPL, the clubs came to an agreement for Forster to join Celtic on loan for another season.
He would go on to win round the Celtic support.At the end of 2011 Forster began to win over the masses. In particular rescuing the three points with a last minute penalty save against Hearts before putting in an outstanding performance away to Udinese were the turning points for Forster. His form continued in that vein throughout the season as he broke the record for SPL clean sheets in a season for the second year in a row and Celtic brought the title back to Paradise for the first time in four years.
For the second season in a row Celtic wanted to bring back Forster on a permanent basis and this time the Celtic support was very much behind the move. Again Newcastle were undecided on Forster's future. They had a number of goalkeepers and wanted to see them all in action before making a decision. After some pre-season action Forster was told he could leave and Celtic wasted no time in making their move, signing the giant for a
reported £2 million. This would go on be a sale the English Premier League side would regret.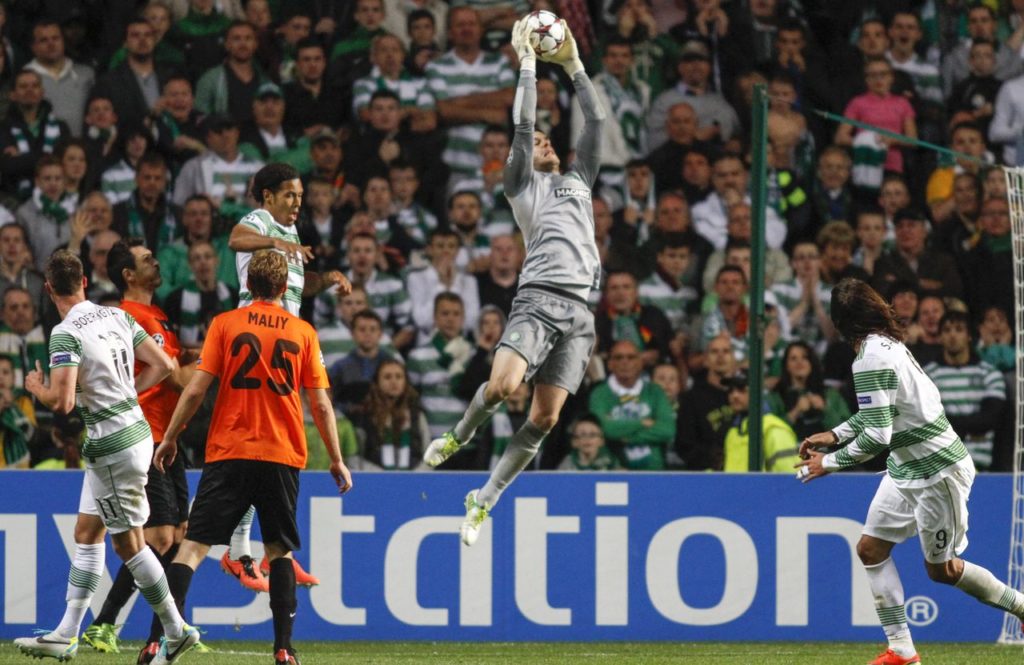 Forster's season this time was even better. Winning a league and cup double as well as being instrumental in the club's European success, as well as the honour of receiving his first call up to the England squad in October. He even earned the nickname "La Gran Muralla" or "The Great Wall" amongst the Spanish press after a top class double header against Barcelona in the Champions League group stage and has earned a reputation as a
top class penalty saver having stopped a number of spot kicks across the season.
To cap it off, Forster was described as one of Europe's top young goalkeepers by legendary Juventus stopper Gianluigi Buffon who said he had the potential to rank amongst the likes of Manuel Neuer and Joe Hart sometime in the future.
Despite such an impressive season Forster has made sounds about potentially leaving Celtic to move back south of the border. Forster's England ambitions had been stunted by playing in the SPL and with the World Cup coming up the next year he was desperate to make the squad.
Big Fraser Forster made some incredible saves at Celtic first time round. pic.twitter.com/kLA1injn6k

— CelticLisboa (@CelticLisboaa) August 22, 2019
This was the same arrogant attitude that came from England that meant Alan Thompson and Chris Sutton couldn't get into the squad regularly during their time at Celtic and the same attitude that meant that Gary Hooper would leave Celtic that summer.
No matter the outcome Celtic cannot lose. Either we will be able to hold onto a top class goalkeeper and maintain, and hopefully build on, the success of the current team, or we will make a large profit on him and we will be able to attract more top young players with the lure of putting themselves in a shop window for a move to the lucrative English Premier League and a range of other top European league. In addition he will have been a
major part in bringing back the title to Paradise and an even bigger part in one of the most memorable nights in recent years and perhaps the club's history.
Sean Murphy
Fraser Forster was sold to Southampton for a fee of around £10million, he returned to Celtic yesterday. He has been speaking to Celtic TV today – see above -after being re-introduced to the support at half-time in the Europa League match against AIK Stockholm last night.
"It feels like I never left. I was at the game last night and saw so many people I know, so many familiar faces. I'm just delighted to be back.
"I had goosebumps walking out at half-time, it was an unbelievable reception. I've had a tough couple of years and to come back to that was absolutely fantastic. Football's mad. It changes so quickly, it's crazy and one of those things. This time it's worked in my favour and I'm just buzzing to be back."
Forster was always keen on a return to Celtic particularly since Neil Lennon returned himself. The injury to Scott Bain opened the door for that opportunity as the manager was faced with just having one experienced keeper – Craig Gordon – at his disposal.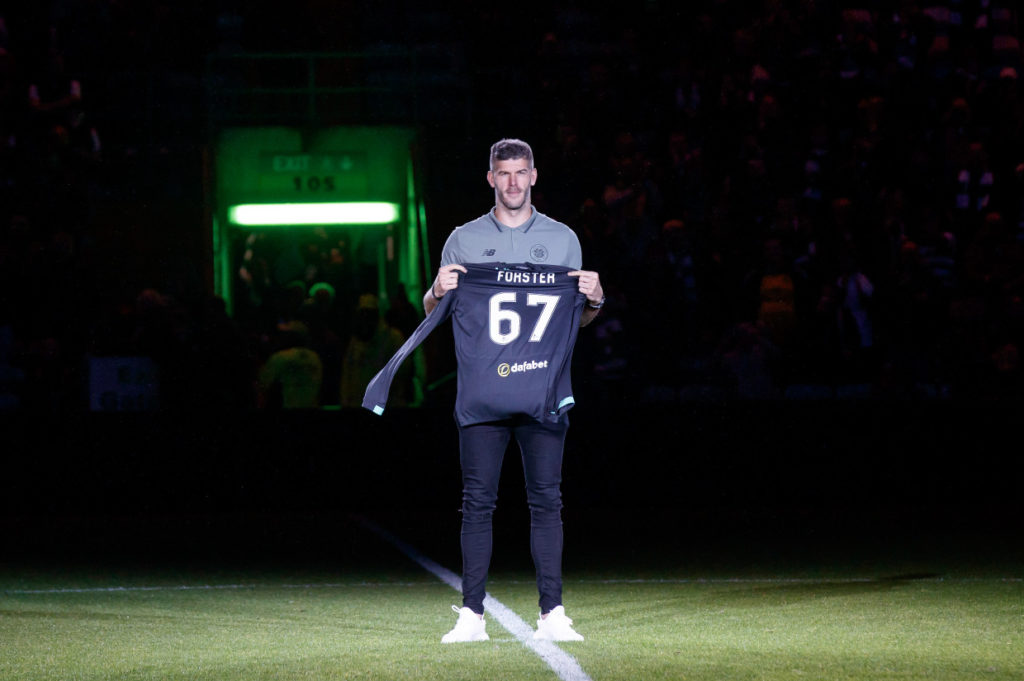 "I probably hoped for it. Me and Lenny get on really well, I get on well with everyone here. I'm buzzing it's happened but it's unfortunate for Scott to pick up that injury. It's a great opportunity for me to come back and play, and it just feels like I've come home. I feel like I've never been away.
"I looked out for the result every week to see how Celtic would get on. I was constantly following them in their European games as well.
"I think it's one of those things, you fall in love with the club when you come, and at the time I felt it was right thing to go and get a new experience. But when I left, I always hoped that one day I'd come back again and fortunately that's happened.
"Having been here before, having four great years, I know what the club's all about. When I was here the first time, Victor Wanyama had it. I was just looking at the numbers and what was available, and that was the one that stood out to me.
"I know what it means to the fans and the club, and represents what the club means to me as well. I absolutely love it and I'm buzzing to be back home.
"That's part of football. We are blessed to have two great keepers here already, obviously Scott's been unlucky with his injury, when you look at Craig and his CV and what he's done in the game, he's done brilliantly well.
"I'm aware I've got a fight but that's what I love. Working hard, improving and being back here with Woodsy and Lenny, I'm sure they'll get the best out of me," the official Celtic site reported.
Welcome home Fraser.
"I had goosebumps walking out at half-time. It was an unbelievable reception. To come back to that was absolutely fantastic!" ????⚪️

???? Fraser Forster speaking exclusively to @CelticTV after rejoining the club on a season-long loan. #LaGranMuralla 6⃣7⃣ pic.twitter.com/wL6m6CwbsD

— Celtic Football Club (@CelticFC) August 23, 2019
Supporter Feedback on You Tube…
"In much need of a bit of experience. Cracking signing for us. Lenny knows what he's doing…relax."
"The wall is back – good to see the big man again."
"Outstanding goalkeeper, was gutted when he left. Welcome home big man. Here we go 10 on a row. Please stay."
"Love this man, brilliant that he's back."
"The Green GIANT is home… Love big Forster so much. Such a great presence in goals. The Goals at Celtic Park have just become smaller. So glad your back big fella!"
"It's brilliant to see you back with us again Fraser. Leigh's back and your back, great news."
Also on The Celtic Star…
Edouard's Remarkable Celtic stats, 'There's no limit for him,' says Jullien…see HERE.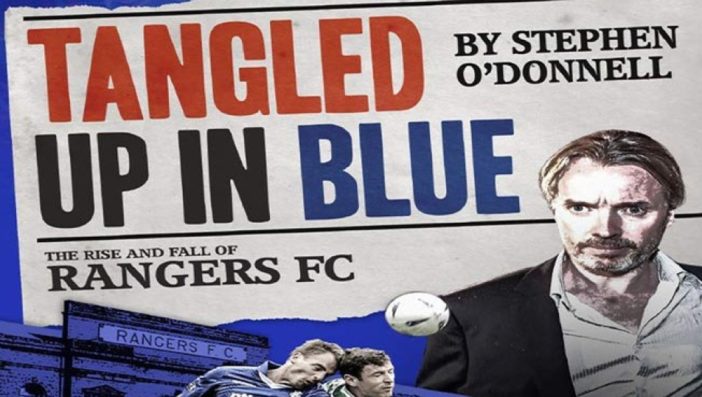 Tangled up in Blue – Stephen O'Donnell on how Rangers lost track of their Foundation Date…see HERE.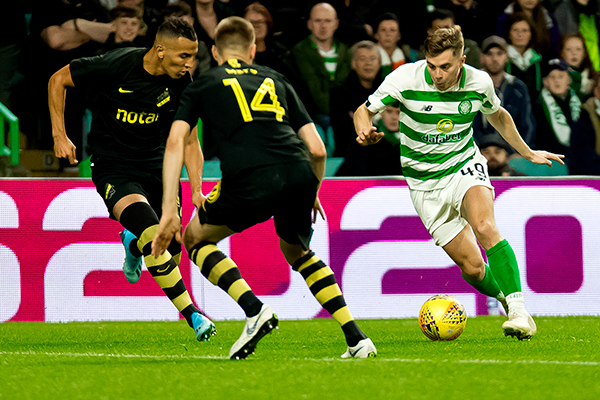 Sandman's Definitive Ratings – Celtic v IKEA's flat-packed back four…see HERE.
'Celtic regained some at least of their European Credibility,' David Potter…see HERE.
I Wanna Praise Edouard – 'Odsonne is playing brilliantly. He's leading the line superbly,' Lenny…see HERE.
Celtic In Driving Seat after two nil win over AIK…see HERE.