Since we launched Celtic Star Books in the spring of 2020 with my debut offering INVINCIBLE, we have enjoyed fantastic support from all over the world.
A support like no other indeed.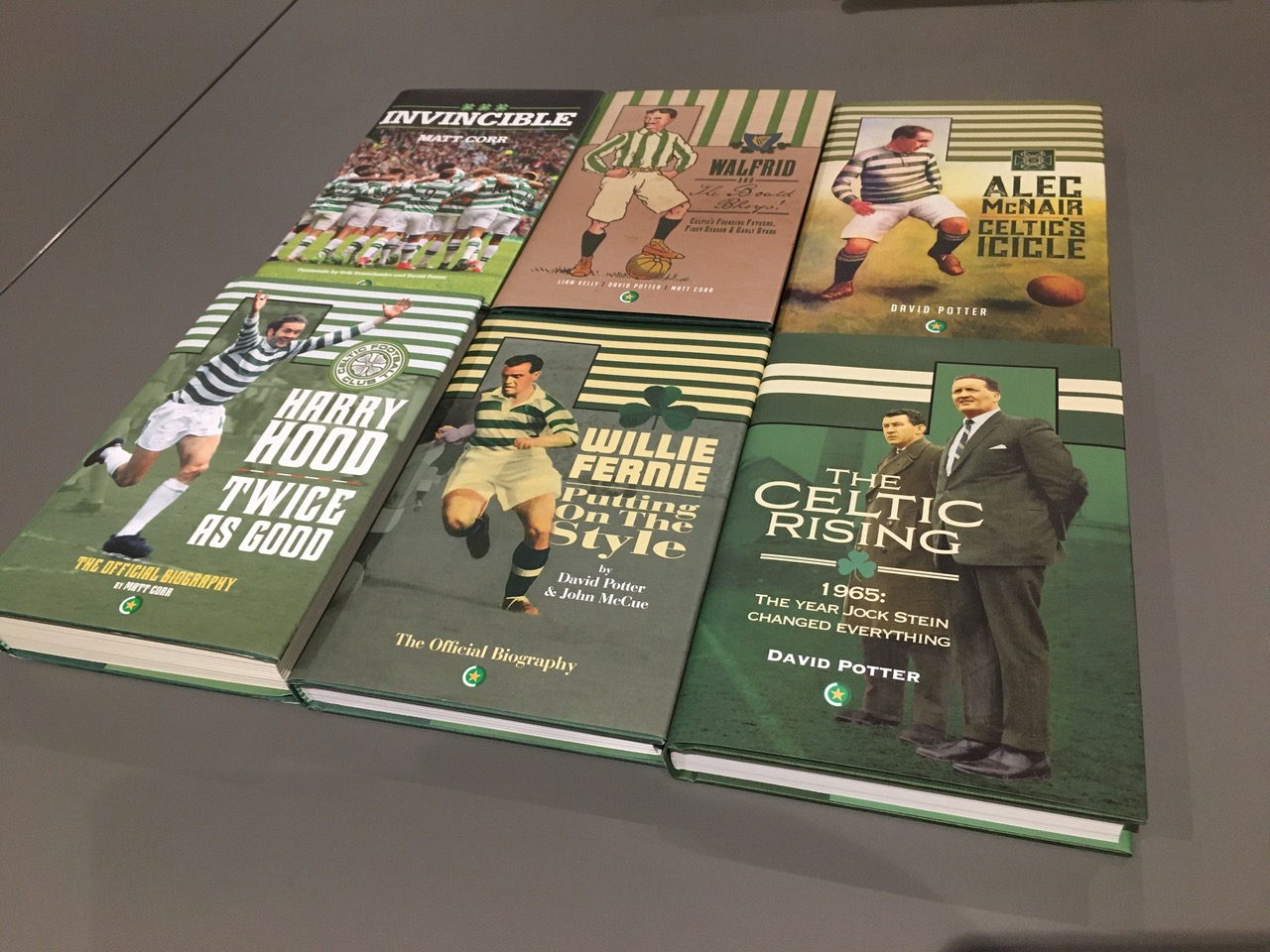 We have now published six books recording special individuals and events from Celtic's magical history, with our latest The Celtic Rising ~ 1965 The Year Jock Stein Changed Everything enjoying phenomenal sales and looking like selling out before Christmas, despite only being available since the start of this month. If you want one of the remaining signed copies of this blockbuster then you know what to do!
INVINCIBLE has long since sold out in the official Celtic outlets, whilst Walfrid & The Bould Bhoys has sold out completely. Watch this space for the follow-up to that one next year.
David Potter's excellent biographies on Alec McNair and Willie Fernie have also been very popular, as was my own third book, Harry Hood – Twice As Good, which is our biggest seller to date. This was especially pleasing as £1 from every copy sold is passed to Marie Curie in honour of Harry and all of our loved ones who had cause to use their services at some stage. (And that £1 donation will continue to go to Marie Curie from copies sold in the Green Friday sale).
We can only do what we do because of the support from folk like yourselves, The Celtic Star readers,  so I'm delighted to advise that this morning we have commenced a Green Friday sale which means that the remaining signed copies of the following books will be on sale to you for just £10, that's half-price!
OUR GREEN FRIDAY SALE IS ON NOW AND WILL END ON SUNDAY NIGHT AT MIDNIGHT! SHOP NOW AT CELTICSTARBOOKS.COM/SHOP…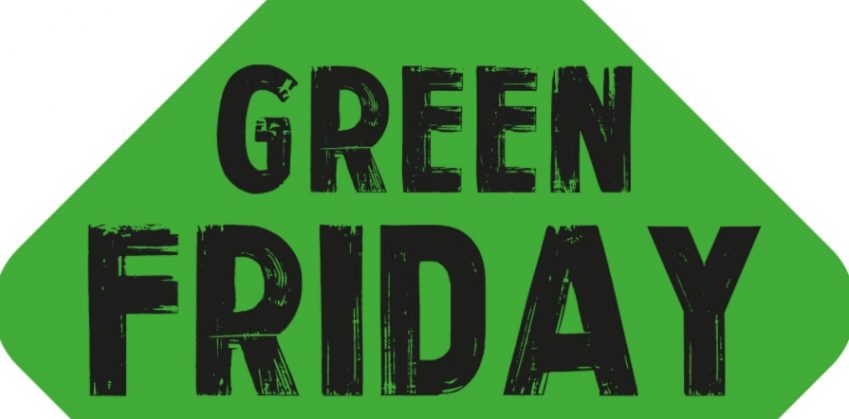 Celtic Star Books – Green Friday Sales – these four books all available at half price – just £10 plus p&p…

INVINCIBLE – THE STORY OF CELTIC'S WONDERFUL, MAGICAL SEASON by Matt Corr 

  2. ALEC MCNAIR – CELTIC'S ICICLE by David Potter 

  3. HARRY HOOD – TWICE AS GOOD by Matt Corr 

  4. WILLIE FERNIE – PUTTING ON THE STYLE by David Potter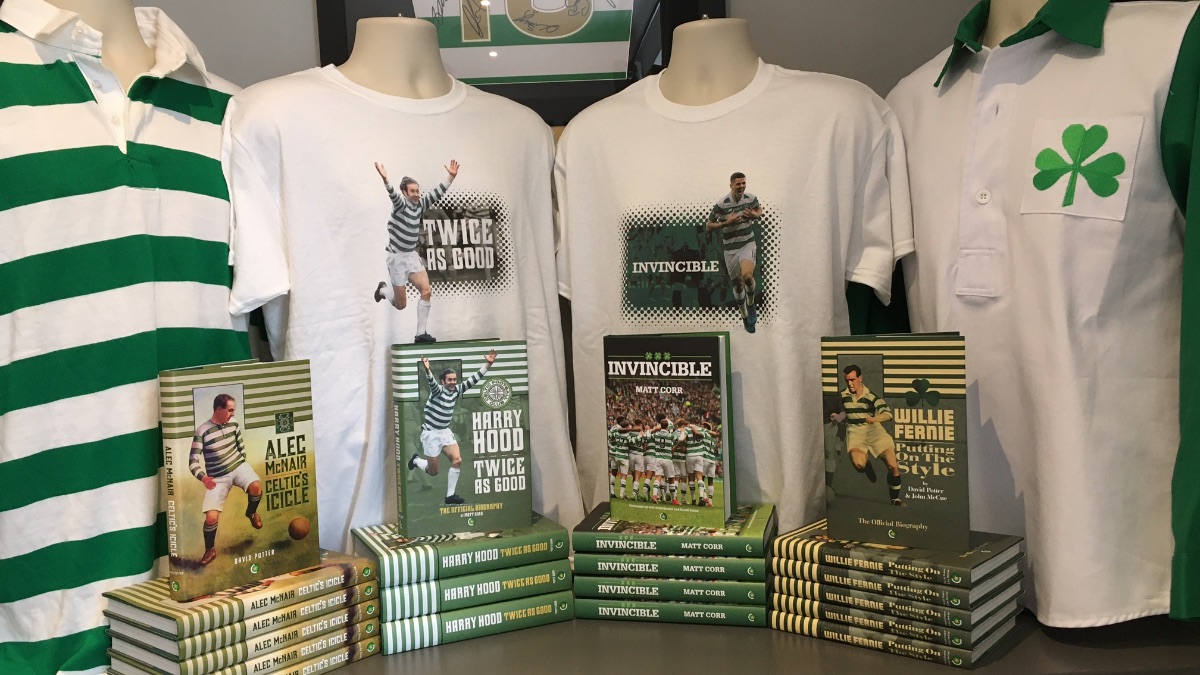 Please note if you order more that one book you will only be charged for P&P on one book and not the second, third of fourth! These beautiful hardback Celtic books can be purchased now at https://celticstarbooks.com/shop/ and will make perfect Christmas gifts I'm sure you will agree.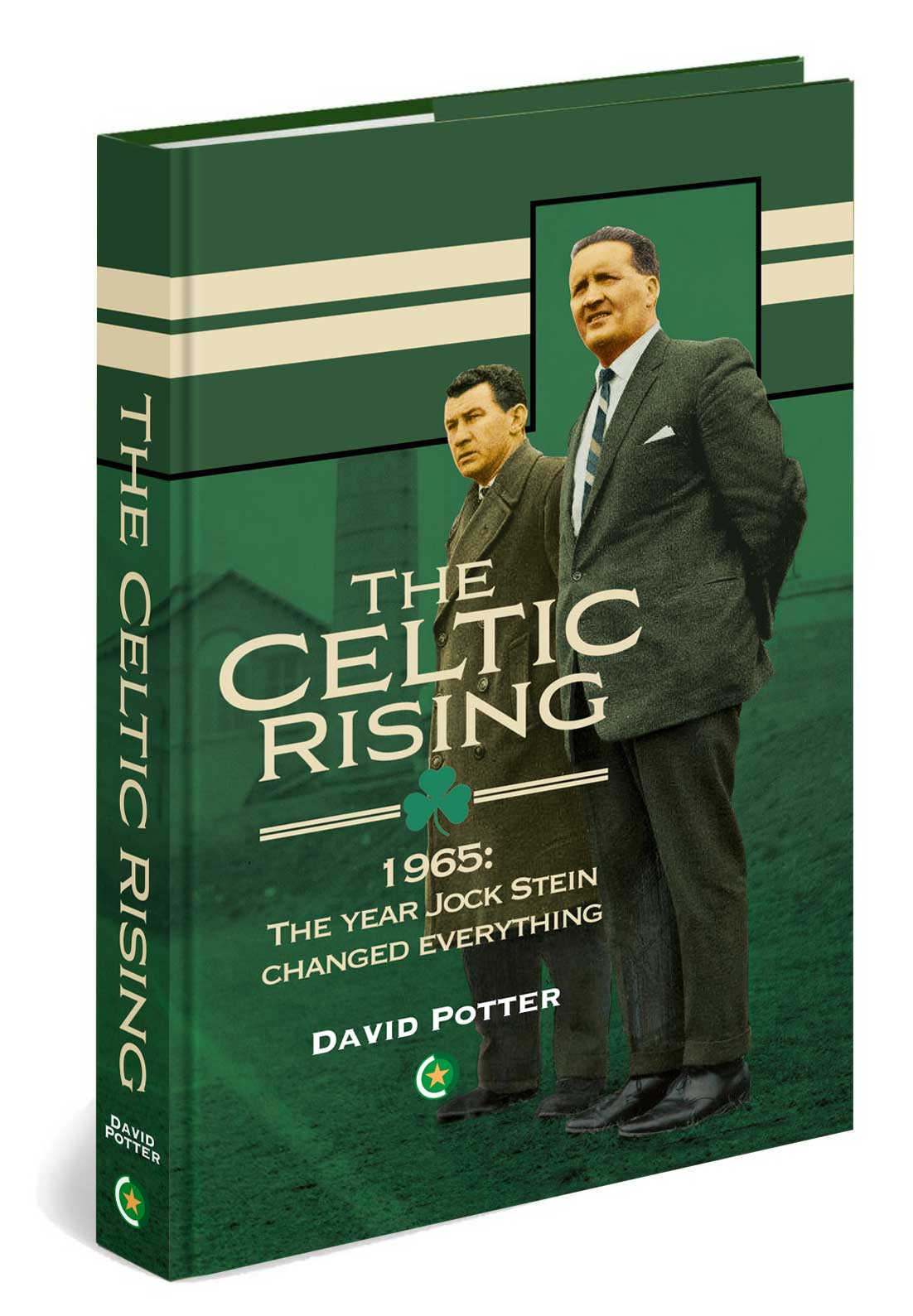 I hope there's something in there for you and the Celtic supporters in your life. And don't forget that our latest book, the fast selling The Celtic Rising ~ 1965: The Year Jock Stein Changed Everything is closing in on a sell-out so if you want to own a copy or give one as a Christmas present, now is the time to order.  It's priced at £20 plus p&p from Celticstarbooks.com/shop.
Matt Corr