Perhaps one of the lesser-known Celtic players of the early years, there are those who were of the opinion that Jimmy Blessington was one of the best. His comparative lack of renown is possibly because, unlike Johnny Campbell and Sandy McMahon, for example, he did not score very many high-profile goals in Scottish Cup finals, however, the opinion of many supporters and commentators of that era was that Jimmy was an outstanding inside-right and, latterly, outside-right.
Jimmy was a smallish man, not particularly bulky but he was wiry and athletic, the build normally associated with inside-forwards. The role of the inside-forward was the 'fetch and carry man' or 'forager'. He had to win the ball in midfield and bring it up to the centre-forward or supply the right-winger. That is, of course, a very simplistic way of describing what he did. Inside-forwards were also expected to score goals, and this Blessington could do as well.
Son of a quarryman, James Blessington was born in 1874, one of the few Celtic players to have been born in Linlithgow. The natural place that he would turn to for football was Edinburgh, and we find him involved with Hibernian and Leith Athletic in the early 1890s, while he was an apprentice blacksmith.
He was by no means the only player – Sandy McMahon and Willie Groves also spring to mind – whom Celtic pinched from underneath the nose of Hibernian at this time, indeed the word "badgered" was used to describe Celtic's efforts to get him. But then who, in summer 1892, could blame Blessington for wanting to join the new club with the huge support, ambitious committee men and the recent winners of the Scottish Cup?
Leith, on the other hand, were going nowhere, and Hibernian were still ham-strung by incompetent management, dishonest officials (who kept disappearing with the money) and a foolish and self-defeating sectarian policy. It was hardly surprising that they were losing out to the far more progressive and forward-looking club of Irishmen in the west of Scotland.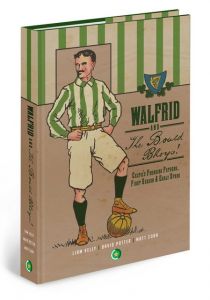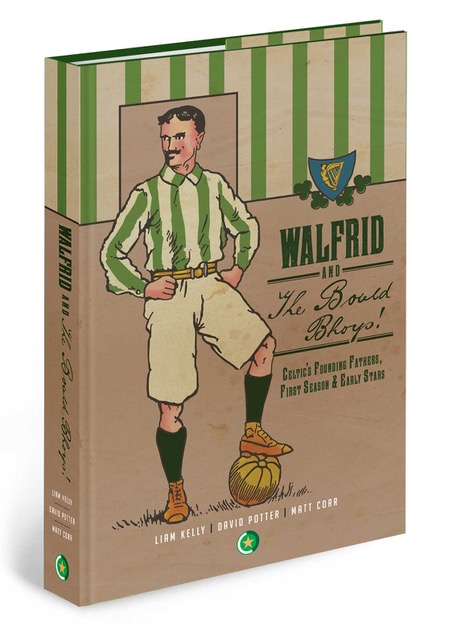 The allegations of "poaching" made to the SFA, however, were enough to delay Jimmy's debut for Celtic. Leith Athletic, with whom he was still registered, were probably reconciled to the loss of Blessington, but were clearly wanting some money for him.
Celtic, however, were able to produce some evidence that it had actually been the player who had approached them on two separate occasions offering his services, and, of course, if he was an amateur, he could do that.
The SFA, however, ruled that Jimmy was acting wrongly and suspended him for one week, albeit Celtic went unpunished. It may be that a sum of money surreptitiously changed hands to keep everyone quiet.
Be that as it may, when Blessington eventually did play his first game – against Pollokshaws Athletic on September 17, 1892 – a mighty Celtic career was launched. Jimmy was never dropped for the next few years and was one of those players who seemed able to avoid being injured. He was never out of place in the distinguished company of Sandy McMahon, Johnny Campbell and Johnny Madden, and this Celtic team won their first Scottish League Championship in 1893, the title being confirmed on the late date of 9 May, when they beat, of all people, Leith Athletic, one of the teams who had tried to stop Blessington joining Celtic!
Jimmy appears to have settled almost immediately, attracting headlines like "Blessington the Blessed" (something that went down well with Roman Catholic supporters!) and the newspapers consistently praised his play.
It was not all good news for Blessington in 1893, however, for the team lost the finals of the Glasgow Cup to Rangers and the Scottish Cup to Queen's Park, the latter match leaving a nasty taste in the mouth because of the rough tactics and dubious practices of the amateurs. Blessington scored Celtic's only goal in that final.
Jimmy had a tremendous game in the Glasgow Charity Cup final of that year, when Celtic beat Rangers 5-0 in a game that was much commemorated by the supporters.
It was the same in 1894, when the Scottish League title was retained but the Scottish Cup Final narrowly lost. This time the opponents were Rangers, who thus won the Cup for the first time in their 21-year history. The Ibrox club were the better team on the day, Blessington frequently mentioned as being "always a threat," but it was not to be.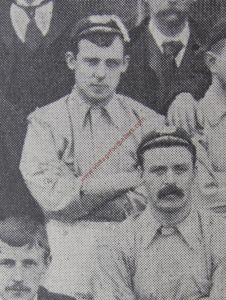 He was fated never to gain a Scottish Cup-winners medal, which was a real shame, for many players of lesser ability and application have done so. The following week, however, Celtic earned their revenge by beating Rangers 3-2 to win the Scottish League, and Blessington scored Celtic's second goal. The Glasgow Charity Cup was also lifted, when Jimmy fed both Johnny Madden and Joe Cassidy for the goals which beat Queen's Park.
By this time, Jimmy had caught the attention of the Scotland selectors, and he was chosen for two games in 1894. Firstly, there was a trip to Ireland to play at the Belfast ground with the lovely name of Solitude – a 2-1 win – and then he was chosen for the 'big' or 'real' international against England, held this year at Celtic Park.
The new stadium was, of course, built for such occasions, and 45,017 were there to see an exciting and dramatic 2-2 draw, with Scotland denied victory by a late English goal after Sandy McMahon had put them ahead a few minutes earlier.
It was generally agreed that Blessington was one of Scotland's better players that day, and he would have deserved his victory. He was singled out as "the finest forward on the field" and he "dribbled in a masterly and highly fascinating style."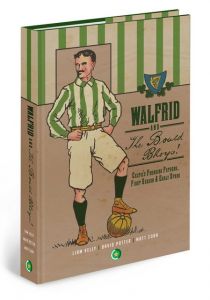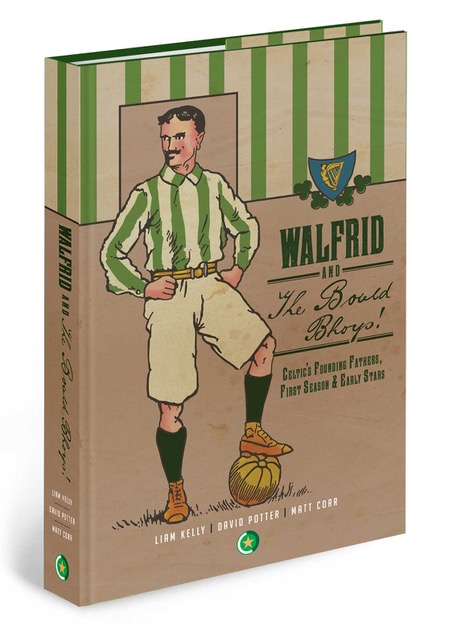 Jimmy had one of his rare injuries in spring 1895, and both Celtic and Scotland suffered as a result, however, he would not be denied his victory over England in 1896. The game was once again played at Celtic Park, this time before a crowd given as 56,000 but probably a great deal more than that, as even the luxurious, purpose-built stadium struggled to cope with the huge crowd.
Soldiers of the Gordon Highlanders from the Maryhill Barracks were kept in readiness – fortunately, they were never deployed – just in case the crowd got out of hand, (they had taken to pelting policemen with cinders before the game started when things got boring!) and everyone again saw Blessington at his best, as Scotland won 2-1.
Some newspapers credit him with one of the goals, although the general consensus was that it was Lambie and Bell who had scored. All agree, however, that the left-wing (Jimmy proved his versatility by playing at inside-left) of Blessington and Bell was a superb combination. Jimmy had also played in the 3-3 draw in Ireland, the previous week.
He also won the Scottish League and the two Glasgow trophies with Celtic that 1895/96 season. The Glasgow Cup Final was a fine game of football, Celts winning 6-3 over Queen's Park after being behind at half-time.
The League was actually won before the New Year, on 14 December, Blessington scoring twice as Celtic beat Rangers 6-2 on a day of Biblical rain.
Another great game of that campaign was the club record 11-0 defeat of Dundee in October 1895. In fact, one can make excuses for Dundee with injuries and a slippery pitch, however, Jimmy was superb. No-one will ever know for certain who scored all the goals for Celtic at Parkhead that day, but Jimmy Blessington was reported to have scored "a few."
David Potter
*Extract from Walfrid & The Bould Bhoys by Liam Kelly, Matt Corr and David Potter. Liam's focus is on the fascinating stories of Celtic's Founding Fathers, Matt takes us through that very important first ever season for Celtic, literally every kick of the ball, while Celtic historian David Potter concentrates on the early Celtic stars, of which Jimmy Blessington is one of many included in this outstanding new book, which is available now via the Celtic stores and website, on Amazon and of course direct from The Celtic Star, see below.