When thinking of Celtic landmarks, St. Mary's Catholic Church in the Calton district of Glasgow immediately springs to mind. The club's association with the church building and parish stretches as far back as May 13th, 1870. It was on that date that Brother Walfrid was promoted to an assistant teaching position and was transferred to St. Mary's School, having previously been the protégé of Brother Procope at St. Mungo's.
By mid-1877 another Marist Brother (Dorotheus) joined Walfrid at St. Mary's when he became Headmaster of the school. The working relationship that grew between the pair was to prove pivotal in the development of The Poor Children's Dinner and Breakfast Tables. However, Celtic's more direct connection to the church begins with an event on 12 February 1887. Edinburgh Hibernians won the Scottish Cup that day by defeating Dumbarton 2-1 at Hampden Park. After the match, a jubilant reception was held in St. Mary's Church Hall.
It may appear surprising that the Leith outfit decided against returning to the capital, but the adulation with which Hibernian were greeted in Glasgow was more than a match for the support that they'd become accustomed to from the Irish communities of Edinburgh. Among the admirers were leading Glasgow Irishmen such as Brother Walfrid and John Glass, who would of course play immense roles in the founding of Celtic Football Club.
Dr John Conway, who would later become the first person to kick a ball at Celtic Park, led the victory speeches. Conway suggested that "All Irishmen are delighted at Hibernian's victory today," and crucially that he "Strongly urges" his fellow Glasgow Irishmen to "Emulate their example, not only in social but in political matters as well, so that the goal of every Irishman's ambition – legislative independence of his country – will soon be attained."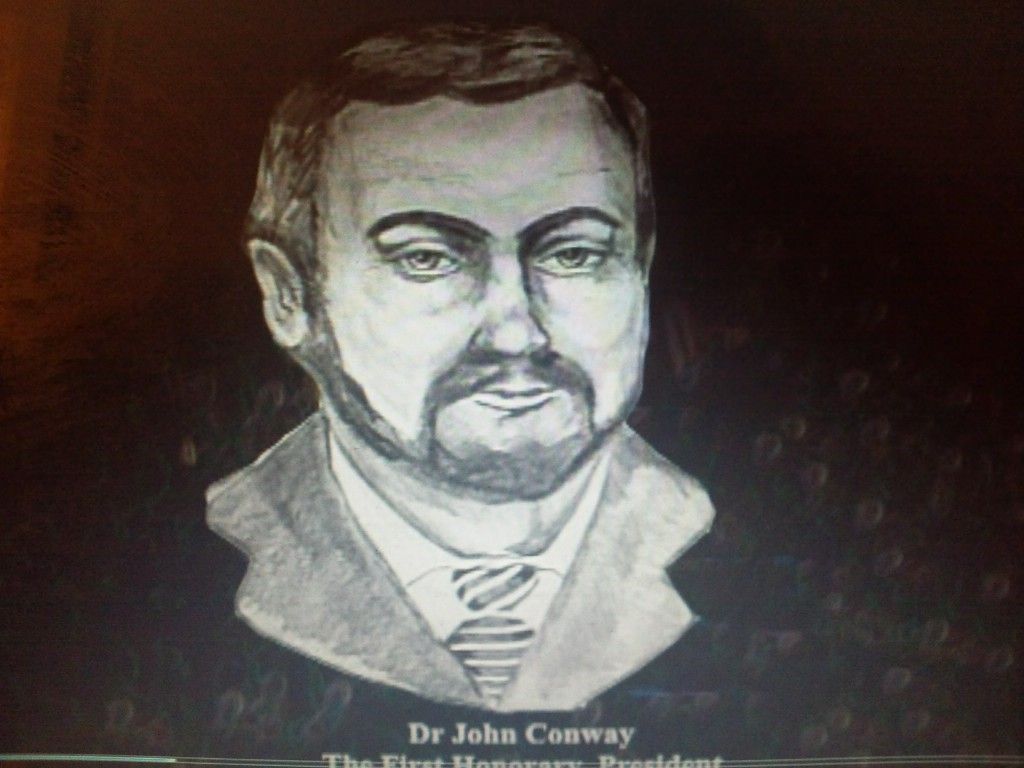 It is reported in newspapers of the time that Hibernian's Secretary, John McFadden, responded with some final words before raising his hand in valediction. He thanked his Glasgow based compatriots for their "Warming hospitality," and claimed that "Imitation is the sincerest flattery." The reception then concluded with a heartfelt rendition of God Save Ireland, the unofficial anthem for Irish Nationalists at that time.
As the soiree departed, John McFadden is reported to have privately encouraged the Glasgow men to "Go and do likewise" (set up a football team for the Irish community in Glasgow). Dr Conway later said to his parishioners: "As it has become proverbial that imitation is the sincerest flattery, I think we could not please them (Hibernian) better than by following their example." Given that there was a far greater Irish population in Glasgow than in Edinburgh, it made sense to accept the gauntlet that had been thrown down, especially considering that successful football initiatives held within the city for The Poor Children's Dinner and Breakfast Tables were still fresh in the memory.