Matt Corr has been telling the story of Celtic legend Harry Hood on this site over the past few weeks. It's been a brilliant series on a player who still has to receive a fitting tribute from Celtic after his passing last year. It's not like Celtic to be so disrespectful in these sad situations. Oh and we have asked several times for this wrong to be corrected.
Matt's latest instalment on the Harry Hood story will be published on The Celtic Star later today.
Within Matt's series on Harry Hood the dreadful events at Ibrox on 2 January 1971 are covered and Matt has kindly selected this extract from the series to add to our coverage of The Ibrox Disaster on The Celtic Star today. So over to Matt Corr…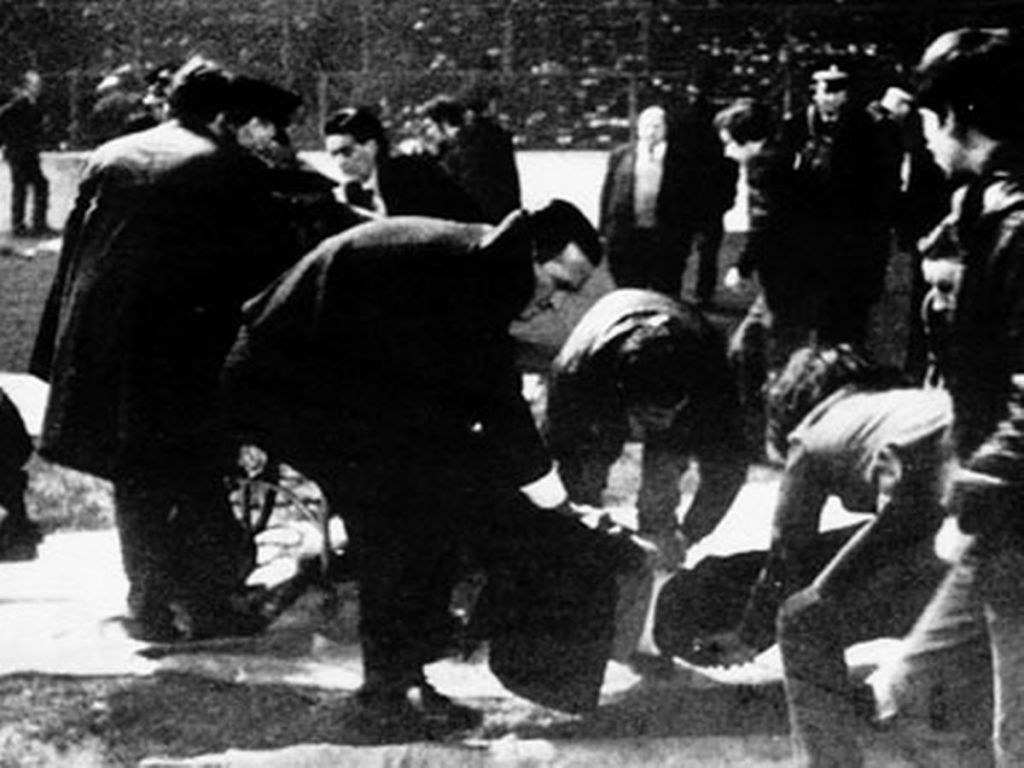 The Darkest of Hours
Reeling from the recent loss of his parents, the second day of 1971 would see Harry Hood play in a match which still sends a shiver down my spine some 50 years later. The traditional Ne'erday fixture between Celtic and Rangers drew over 80,000 supporters to Ibrox on a dark, foggy Saturday afternoon which none of those present will never forget.
Jock Stein named the following side, as he sought to maintain his challenge to League-leaders Aberdeen, his captain Billy McNeill once again passed over in favour of George Connelly, with Tommy Gemmell handed the armband.
Evan Williams; Jim Craig & Tommy Gemmell; Jim Brogan, George Connelly & Davie Hay;
Jimmy Johnstone, Harry Hood, Willie Wallace Tommy Callaghan & Bobby Lennox.

Substitute; Lou Macari.
Rangers manager Willie Waddell was seeking a second successive victory over the champions, following their League Cup final victory two months earlier, the only domestic trophy won by the Ibrox club over a seven-year period from April 1966. He handed a first appearance of the season to German goalkeeper Gerry Neef, as he went with the following line-up.
Gerry Neef; Sandy Jardine & Willie Mathieson; John Greig, Ron McKinnon & Colin Jackson;
Willie Henderson, Alfie Conn, Derek Johnstone, Dave Smith & Colin Stein.

Substitute; Alex MacDonald.
In conditions which did football a huge disservice, both sides enjoyed periods of dominance, however, the only goal action took place in the closing minute of the game. First Jimmy Johnstone followed up on a shot from his pal Bobby Lennox which beat Neef all ends up but crashed off the crossbar, the little winger then grabbing one of so many headed goals he would enjoy in these fixtures. He would not have time to savour this one though, as a long, desperate free-kick from Dave Smith was propelled into the packed Celtic penalty area for Colin Stein to scramble past the tracksuit-bottomed Evan Williams. Sadly, the match details would prove later to be pretty irrelevant.
My dad had decided, for his own reasons, that he was not going back to Ibrox, and as I was still considered in the 'too wee' category for such games, we were paying his brother a visit at his home in Barmulloch, as we did at New Year. Both men had teenage sons at the game, albeit not together, so when word came through of "trouble at Ibrox," there was genuine concern for their safety. Eventually, my cousin would arrive home, saying he had heard there had been "bother" at the other end, like most folk, I guess, assuming violence rather than the tragedy which later unfolded. I can recall watching the scenes on black-and-white television later that night – not sure if it was Scotsport or the news – then in the newspapers, bodies laid out on the Ibrox pitch and the expressions of Jock Stein, Neil Mochan, Bob Rooney and other club officials as they tended to the injured, with the thick fog and lack of colour only adding to the surreal scenario.
There would be a dreadful sense of 'deja-vu' as the story of what transpired on Stairway 13 that day unfolded over the days and weeks which followed. A decade earlier, on Saturday, 16 September 1961, a Celtic side featuring future Lions Billy McNeill, Stevie Chalmers and John Hughes had been leading Rangers 2-1 in the closing stages at Ibrox, thanks to goals from John Divers and Willie Fernie. The hosts then snatched a last-minute equaliser, just as they would in January 1971, Jim Baxter the scorer that afternoon. Tragically, another crush on that same stairway minutes later would then claim the lives of two supporters, with a further 60 spectators injured.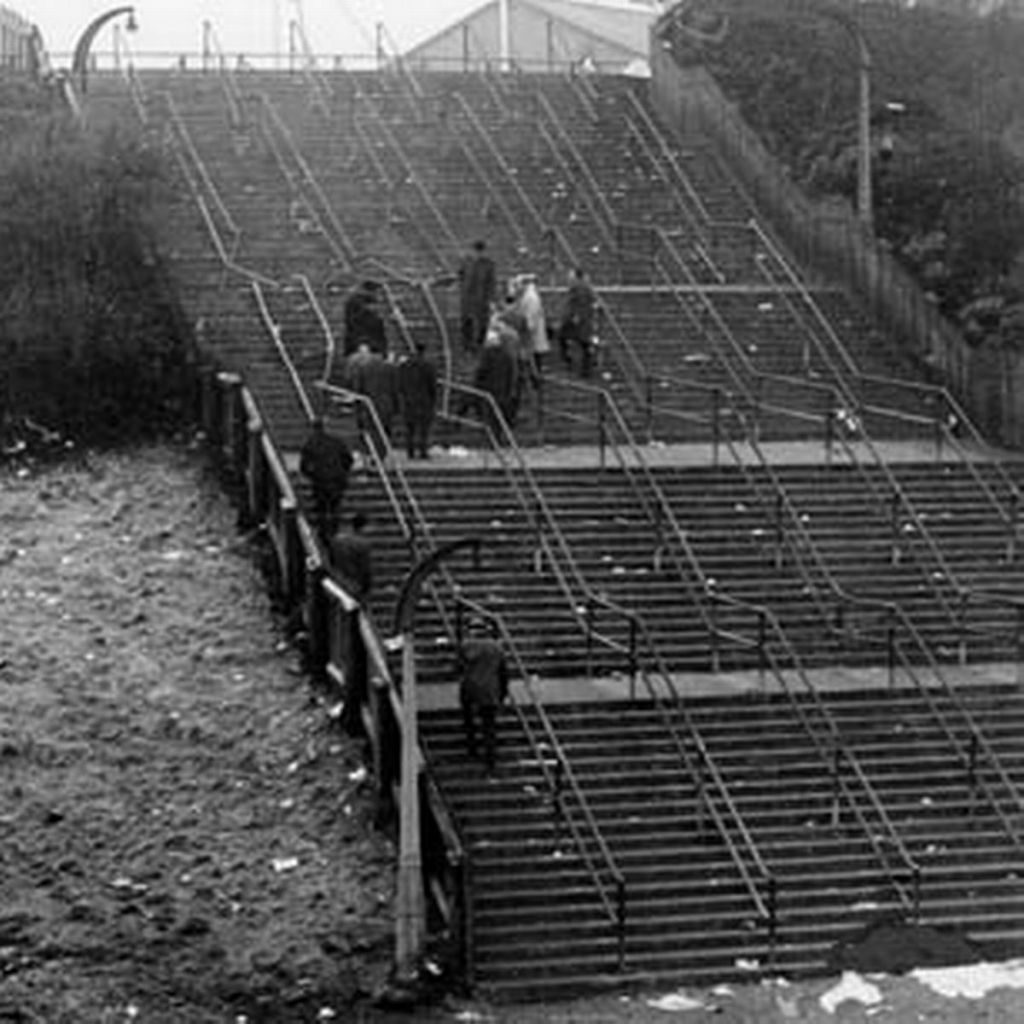 Ibrox had previously witnessed more of its fair share of tragedy.
Thirty years before that incident, almost to the day, legendary Celtic goalkeeper John Thomson had lost his life on the field of play, following an accidental collision with Sam English on Saturday, 5 September 1931 as the two Glasgow rivals clashed in a League match. He would be formally pronounced dead in hospital at 9pm that evening, having failed to regain consciousness. John was just 23 years old. And the stadium had only been open for a little over two years before the first Ibrox Disaster took place, on Saturday, 5 April 1902. On that afternoon, the collapse of a newly-built stand at the western end of the ground – the traditional Celtic End – saw 25 supporters plunge to their deaths during Scotland's match against England in the Home International Championship, with over 500 injured that day.
The 1971 tragedy would be the trigger for a rethink on the safety, or the lack of it, in football grounds. For Ibrox, that would see three sides of the stadium bulldozed and an all-seated version constructed gradually and in place within 10 years. The immediate aftermath saw a rare display of unity, traditional rivalries set aside for once as the deceased were laid to rest and fundraising to support the bereaved families commenced. Over 80,000 supporters were inside Hampden on Wednesday, 27 January 1971, as a Celtic/Rangers Select featuring guest players Peter Bonetti, Bobby Charlton and George Best took on a Scotland XI which included players from both teams.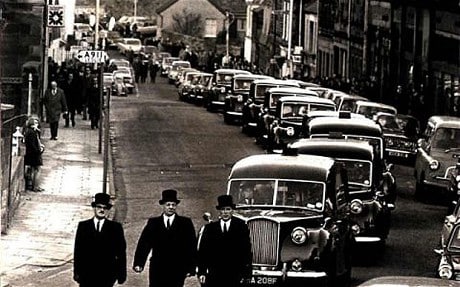 Irrespective of who was to blame and why, or what colour their scarves were, on Saturday, 2 January 1971, 66 supporters went to a football match and didn't return home to their families. Almost half of those who perished were teenagers or even younger. An 18-year-old girl, someone's daughter, and 65 fathers, brothers and sons. It was the darkest of hours.
May they rest in peace.
Matt Corr