At the start of this season I was working in a large tax office in south Manchester with many young football fanatics. My manager was keen to start an office football team. Sunday football was very popular and so we entered a local league and played in that for two seasons.
This put paid to my weekend trips to Glasgow to see the Bhoys. In honesty it helped me to settle in Manchester as I had a great interest in the team even if I did not have much skill playing right back and with an expanding number of friends my new home had become very attractive.
I was still following results avidly but frustrated due to the understandable lack of available information in the press. Of course Manchester is a football hotbed with two well known teams and several other league clubs in the wider area plus many good non-league sides and a thriving amateur game all vying for column inches. Regular phone calls to my parents were the order of the day to help to keep up.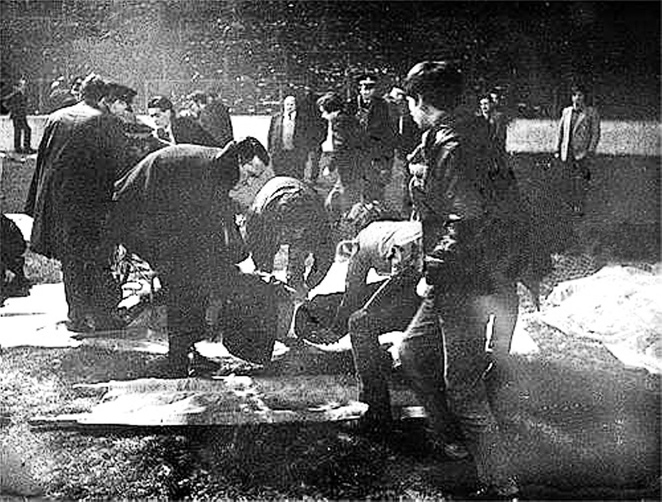 As far as midweek matches pre-Christmas were concerned there was not much opposition wise in the European Cup to induce me to incur the cost of travelling to Glasgow nor of using up precious holidays. I had gone back up for Christmas.
For many years due to family commitments my dad had been unable to attend matches. That situation had eased and so he was at Ibrox with me on 2 January 1971.
Little did we realise how unimportant it would be as we celebrated what looked like an 89th minute winner from Jimmy Johnstone.
Not even a thought of "hang on for the remaining few seconds." Surely we had won.
Rangers kicked off and almost immediately we gave away a needless free kick.
In comes the ball, and Colin Stein bangs in the equaliser.
That would prove to be equally unimportant.
Many Rangers fans were leaving but then some decided to return when that equaliser arrived and met others who were coming down the staircase causing a disastrous crush.
Many were killed leaving a terrible feeling in the city and across Scotland.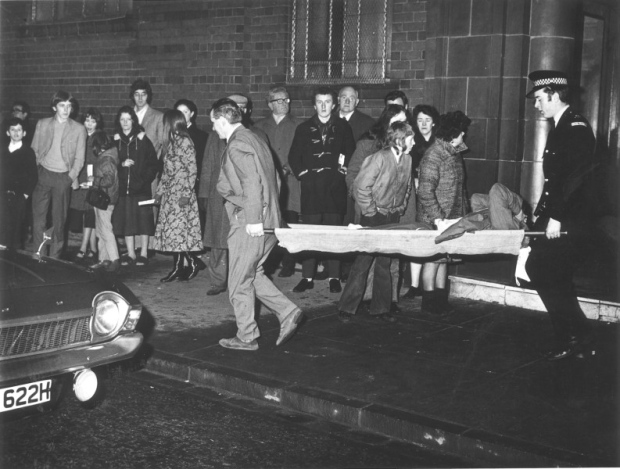 It is appalling to think that my father and I exited the Celtic end utterly dejected and walked along Edmiston Drive past the main entrance to the stadium and then past the Copeland Road end with no notion that people were dying a few hundred yards away.
We walked into town and then boarded a bus back to Barlanark still oblivious to the tragedy. By the time we were at my parents' home my mother was frantic.
I walked into the house first and she screamed at me, "Where's your daddy, where's your daddy."
I was completely surprised and just answered, "He's here. Right behind me!"
Suddenly it all came out. She had heard of the disaster on the news but having no knowledge or understanding of the layout of the stadium and the self-imposed segregation of the fans had assumed that there was a likelihood that we might have been involved.
We were absolutely stunned. It took us several days to come to terms with events.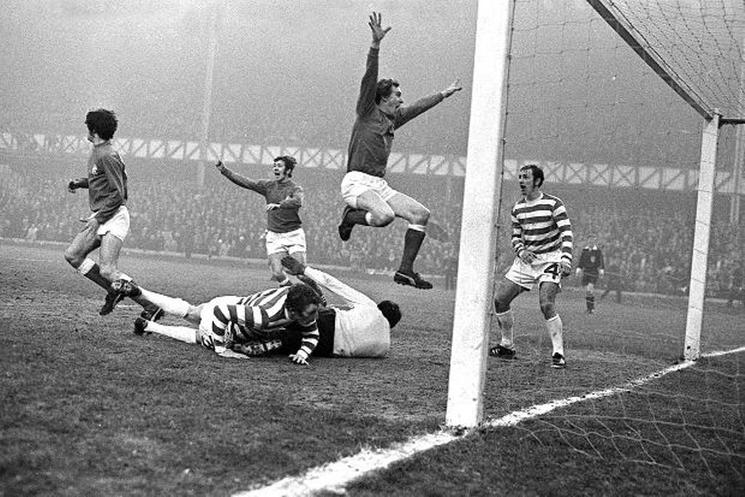 This is part eight of my story for The Celtic Star: "Supporting Celtic from Near and Far." Above is my memories of attending Ibrox on that awful when 66 football supporters lost their lives at a game.
DidsburyCelt