Sometimes it is difficult to express in mere words the contribution of a man to the Celtic cause. From Stenhousemuir, Alec McNair joined the club in 1903 and was a mainstay of the great Celtic side that won six league Championships in a row between 1905 and 1910, then another four between 1914 and 1917, and yet another two in 1919 and 1922 before his eventual retirement in 1925. His 584 League appearances for the Parkhead side actually tops those of Billy McNeill, but Billy McNeill played more games if all competitions are counted.
He was mainly a right back, but was such a versatile defender that in 1907 when Celtic became the first team to win the Scottish League and Cup double he played mainly at centre half as Willie Loney was out with a broken arm for most of the season.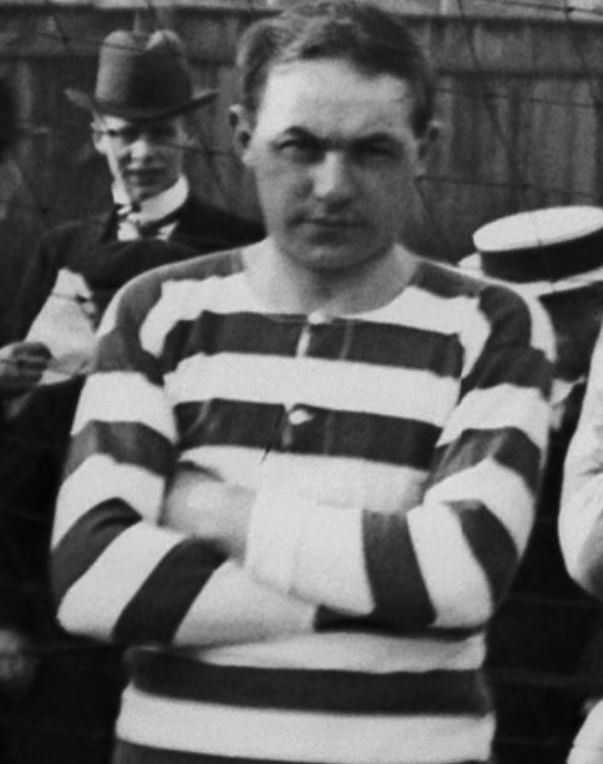 He won the Scottish Cup six times between 1907 and 1923, as well as fifteen caps for Scotland, a number that would have been greatly increased if it had not been for the First World War. His best game for Scotland was in April 1914, when the team beat England 3–1 and 'McNair never gave Smith or Mosscrop a kick of the ball'.
'Eck' was the right back of the two famous Celtic teams that began 'Adams, McNair and Orr' and 'Shaw, McNair and Dodds'. He tended to be the more defensive minded of the two full backs, allowing left back Joe Dodds or centre half Willie Loney to become the sixth forward on occasion.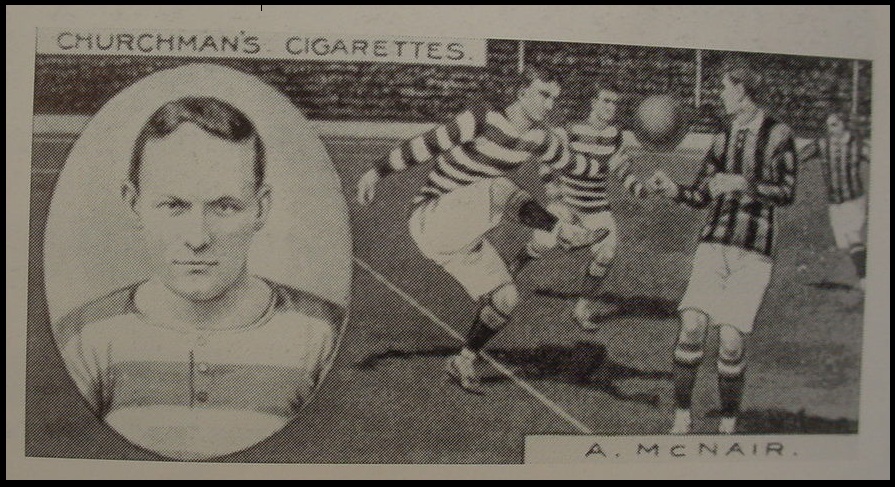 Intelligent, thoughtful and gentlemanly, he was so cool under pressure that he was called 'the Icicle', and it is a matter of some surprise that he was never made captain of Celtic until after the First World War, when he was captain of Scotland for a short while as well. In that he was a tremendous success as a diplomat and a fine example of what Scotland should be.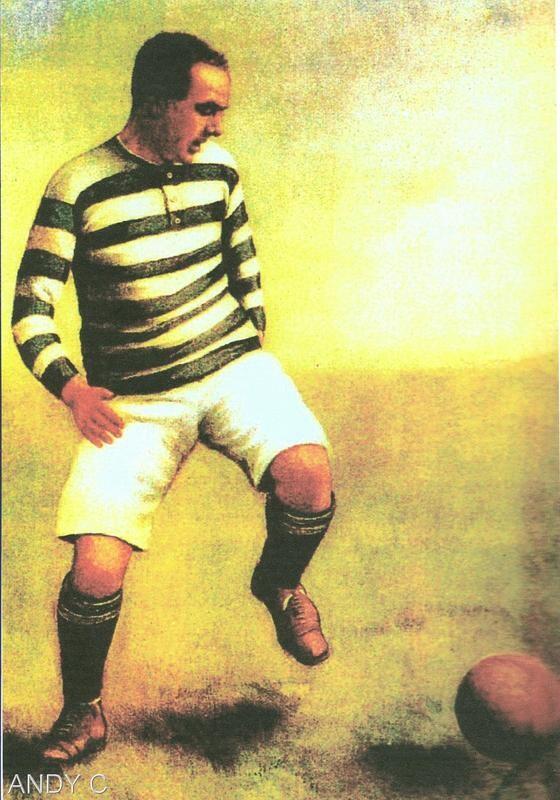 His personal life was tragic, for his wife died in 1915 and he had to bring up a family on his own, but he wasn't called "the Icicle" for nothing and addressed his own problems in the same way that he defended for Celtic – methodically, calmly and conscientiously.
As late as 1923 when he was near his 40th birthday "Eck" won his last Scottish Cup medal in the 1-0 win against Hibs, calming everyone down in Hibs late onslaught. When his lengthy career came to a halt in 1925, he became manager of Dundee for a while, but met with little success. In his later years he was also a referee supervisor, but his career outside football was in stockbroking.
Celtic and Maley owed a great deal to "Eck" McNair.
David Potter
INVINCIBLE by Matt Corr
The Celtic Star's very own Matt Corr – who you may also know as a Tour Guide at Celtic Park – publishes his first Celtic book, titled INVINCIBLE – early next month. This beautiful hardback book will be the definitive story of Celtic's magical2016-17 season – it truly is wonderful, a real joy to read, and brilliantly written by Matt.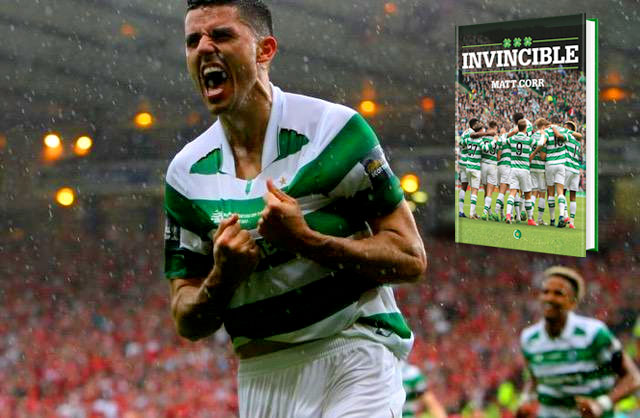 If you have been reading Matt's regular contributions on The Celtic Star or indeed in the Matchday Programme or in the Celtic View you will know just how talented a Celtic writer he is. The book is published by The Celtic Star and you can pre-order below.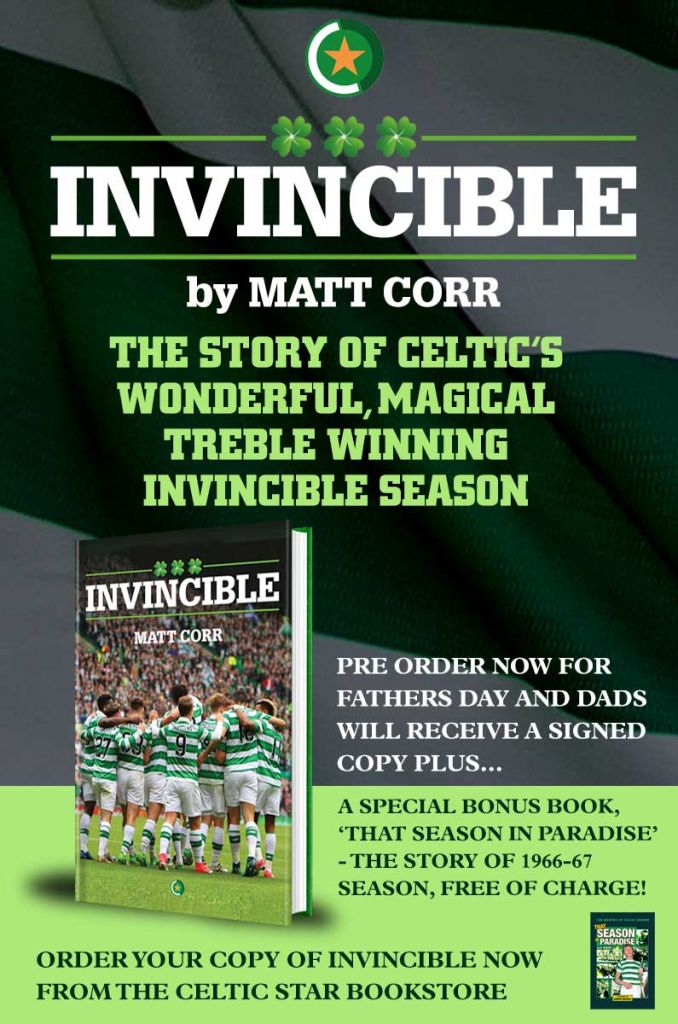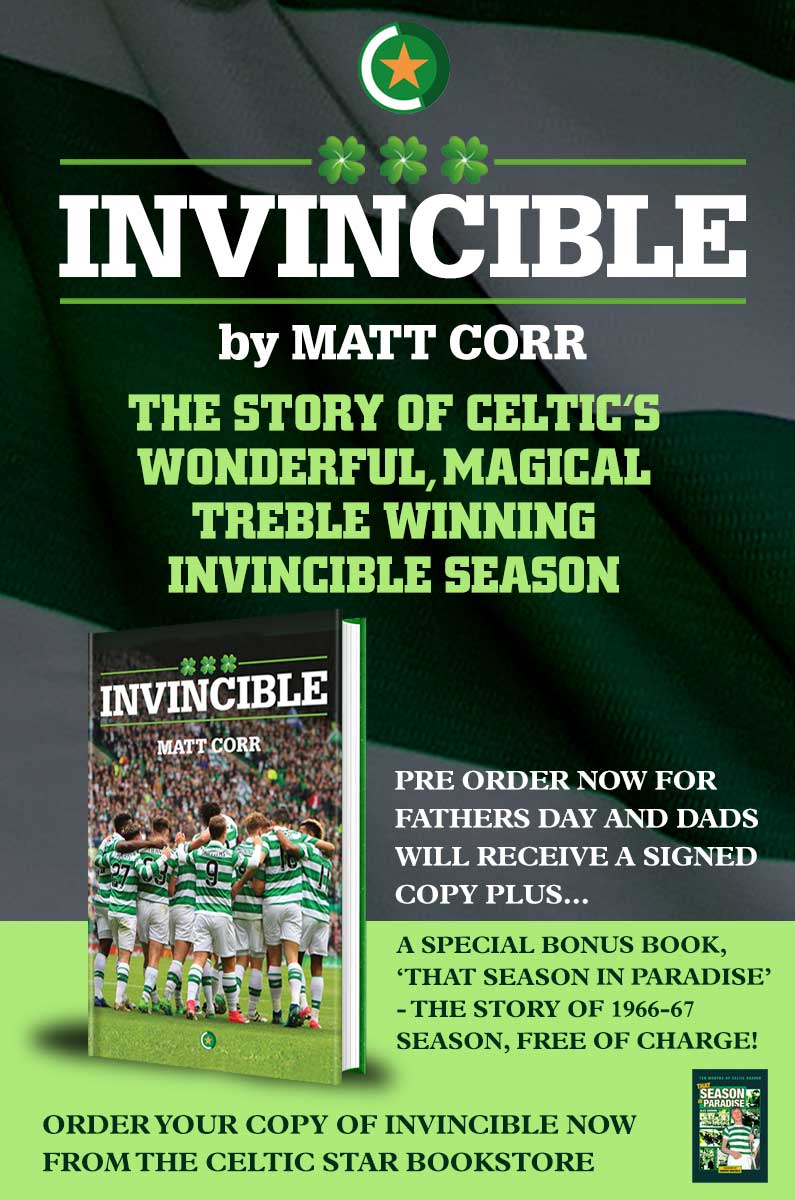 Support Celtic Youth Development
Help raise money for Celtic Youth Development by joining the £1 weekly lottery and you could win up to £25,000 – just click the photograph below to join. Lots of our readers have already done so and they're now doing their bit to help fund Celtic Youth Development that can deliver the stars of tomorrow and beyond. And you might even win a few bob too! And a special thank you to all The Celtic Star readers who have already signed up and are now supporting youth development to give us the Celtic Stars of the future…