NEIL LENNON is rightly lauded amongst the Celtic family for stepping in as interim manager in Celtic's hour of need. When Brendan Rodgers left the split was acrimonious despite his attempts at re-writing history this morning. Brendan on BR-Exit – An M&M Moment, 'Now the Biting Makes Sense'…see HERE.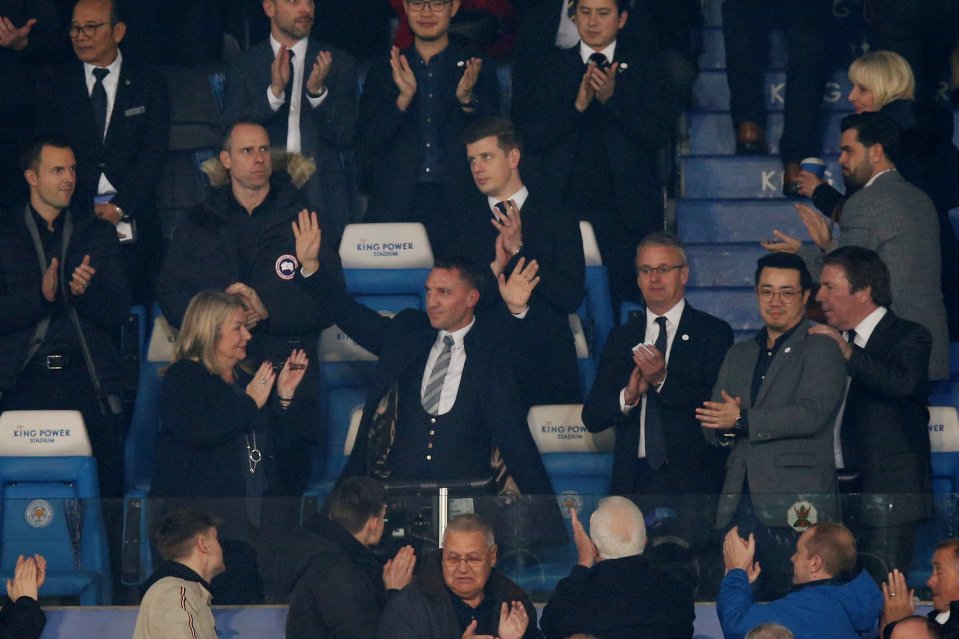 The timing was dreadful of course but what worsened the situation and is often overlooked is that Rodgers took an awful lot of valuable staff with him when he left. No man is an island after all and Brendan Rodgers had collected a fine supporting crew and left Lennoxtown almost empty.
For any sort of continuity it was going to take more than Neil Lennon and Scott Brown as his on field lieutenant to see Celtic through choppy waters. Celtic did navigate their way to success. The Celtic ship was manoeuvred away from a storm to a safe and comfortable course through much calmer climes.
Neil Lennon was rewarded for this with the permanent managers' job as he saw Celtic to the dual ports of Scottish Cup and League title. He completed a Treble that looked in danger and it shouldn't be undersold as an easy passage at any stage. A lot of work to steady that ship through the most challenging time of the season was required. Players were shocked, fans were furious and pencils were being sharpened in the mainstream media. They could sense a shipwreck on the horizon.
New Deal for Neil – Why Celtic should reward Lenny with an improved and extended contract
On Sunday night I wrote on here about the deal that Neil Lennon was given in May and after the win in Rome – Celtic's first ever in Italy in a competitive match – the time was right for Peter Lawwell to reward his manager with a new, improved contract, similar to what happened with Rodgers after he initially signed a one year rolling contract before committing to a long term contract. That actually worked out very well for the Celtic CEO when Leicester had to write that big fat £9million cheque for compensation, a figure that was that high due to the contract Rodgers was on.
Neil Lennon got Celtic through those difficult times after Rodgers left but a man who is often overlooked in all of that success also played a massive part. Promoted to Lennon's right hand man, John Kennedy had the opportunity to join the staffing exodus that followed Brendan Rodgers as the pied piper played his tune. That he didn't is great credit to a fine Celtic man.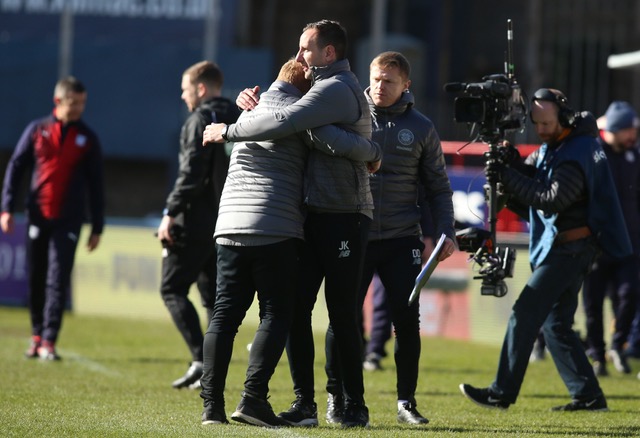 Kennedy has now played an important part in Neil Lennon's reign to date. He was by his side as the Celtic ship sailed those stormy waters at the end of last season and he was in Port all summer as the vessel was repaired and made seaworthy for a crack at this year's journey.
After 27 domestic and European games Celtic's results have shown not only is Celtic's ship seaworthy it now sails with purpose and finesse. Only twice in those 27 sailings have the colours been lowered. It's a record worth noting. John Kennedy it would appear is a vital part of the crew.
If reports coming from Edinburgh are to be believed it appears John Kennedy is about to be asked to jump ship and head for the Capital. Hibs and Leann Dempster apparently fancy giving John Kennedy the whole ship Hibernian to run as he sees fit.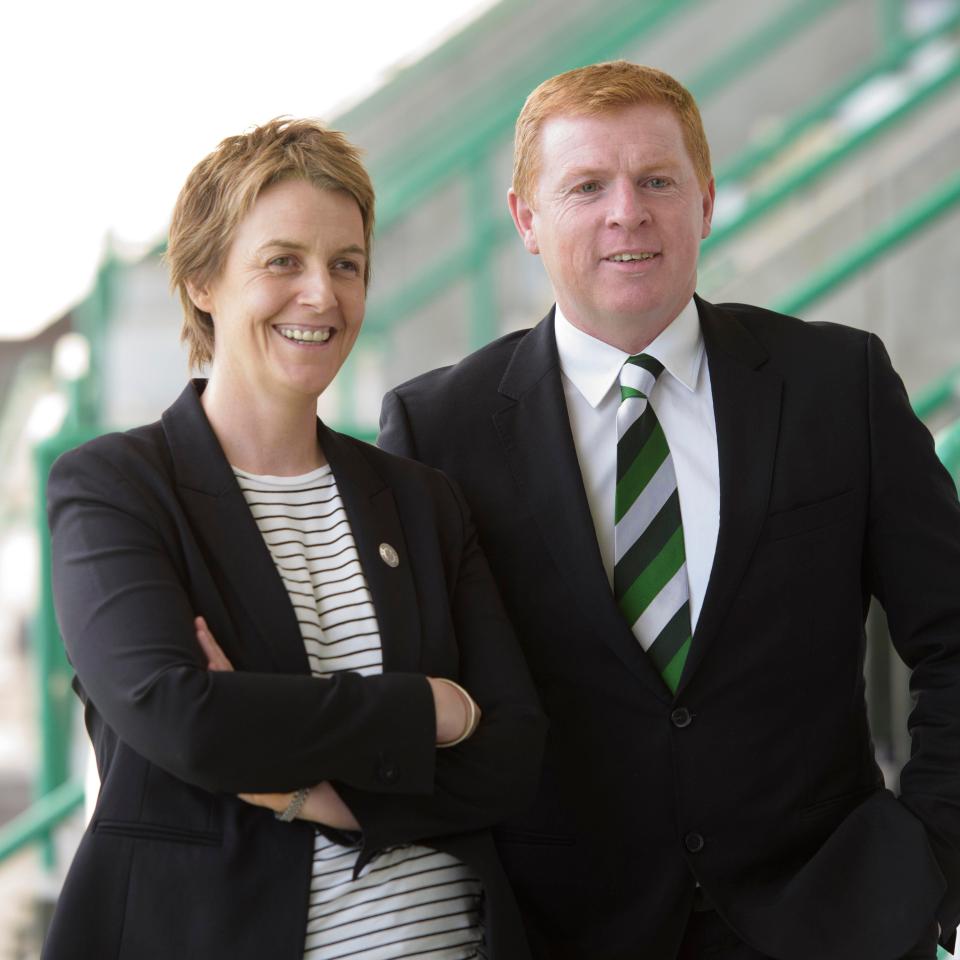 There is a delicious irony in this story. Dempster somehow managed to lose Neil Lennon, even paying up his contract in the Mutual Consent agreement, he then walks into the Celtic job and now Dempster is looking to recruit Lenny's assistant manager at Celtic for his old job at Easter Road, presumably having to deal with Peter Lawwell to arrange the compensation should Kennedy want to go there unlikely as it seems.
There are of course Hibs fans who believe that Lawwell and Lennon know that Rodgers was planning to leave and that the rows at Easter Road that led to Lenny's departure were convenient to say the least and Hibs were well and truly suckered. They also reckon it was some sort of pay-back for Hibs dragging their heels on the John McGinn transfer to Celtic the previous summer.
They point to the fact that Celtic got £9m from Leicester for Rodgers yet Hibs had to pay off Lennon to leave Easter Road and he was then able to walk into Parkhead without a penny changing hands between the clubs.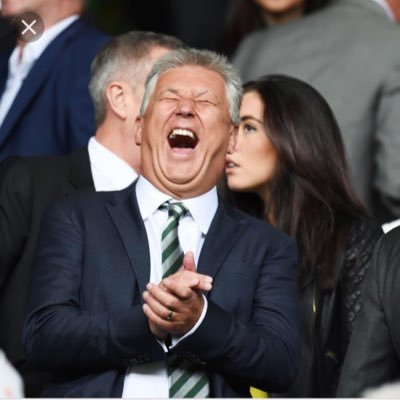 Who are we to argue with this wisdom from the Sunshine on Leith singers. They think Lawwell's laughing at them and they don't like it.
But that aside this must be a conundrum for Celtic's assistant manager and Celtic. It is ten years since Kennedy's career was eventually ended by that Ionel Ganea tackle at Hampden when Scotland played Romania. Since then he's been in with the bricks at Celtic. He's steadily worked his way through the ranks to the role of assistant manager.
When Brendan left it seemed to me Kennedy was the glue that held the club together. His continuity of Brendan's ideals allowed Celtic to chart a steady course to last year's treble. Training stayed almost the same and that continuity certainly would have helped keep the players focused and avoid division and upset. His role should not be underestimated.
Now both he and Celtic have a decision to make. It would appear at some levels John Kennedy is seen as a future Celtic manager. It also appears extra responsibility has been given to Kennedy within the current coaching structure by Neil Lennon as he recognises just what he has and that he wants to encourage his development.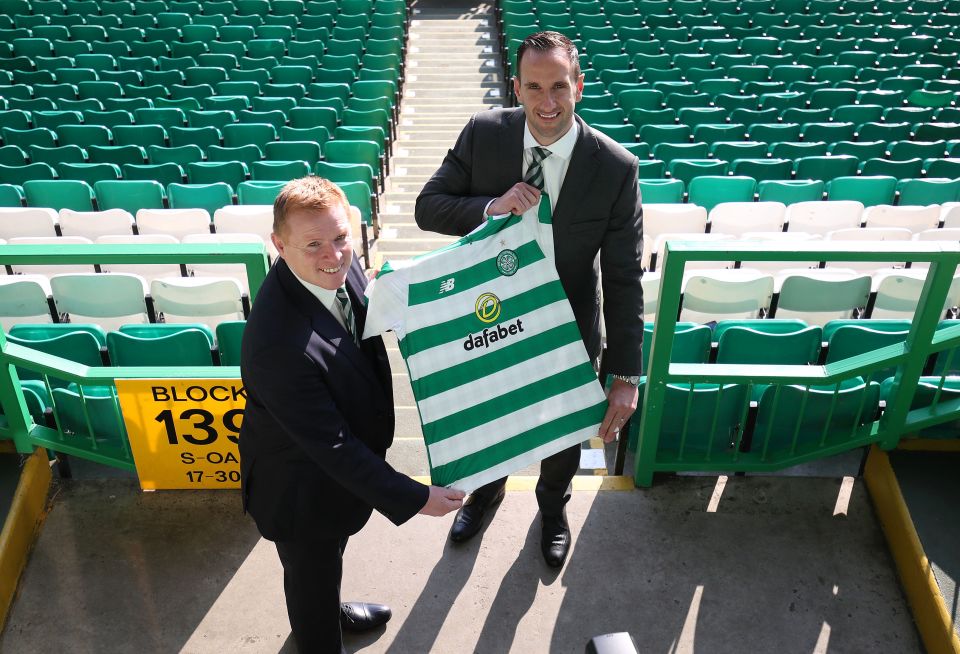 Celtic could cut this Hibernian approach off at the pass. In the earlier article mentioned above I touched on the need to look at Neil Lennon's contract. A three year permanent deal to replace the one year rolling contract the manager is on would be ideal. Rodgers was given that and his backroom staff followed and signed up too.
Celtic must now, with the benefit of bitter experience see the need for continuity in the management, indeed the entire footballing structure. Lessons will surely have been learned from the Rodgers exit in February. With Lennon's new deal the backroom would follow.
A pathway could be in place for Kennedy to take over when Neil Lennon decides the goldfish bowl of Glasgow has become too much. That would protect Celtic's interests, reward the success of the current management team and steer the good ship Celtic to settled waters.
And that would leave a choice for John Kennedy himself to make, it won't make it much easier. Kennedy's career at Celtic is on an upward trajectory. I've no doubt he himself sees the manager's job as the ultimate goal, he'd be underselling himself if that was not his aim.
But here's the rub. Do you wait and believe the big gig will come your way, knowing at the same time a lack of managerial experience might be your undoing, or do you leave and take on a role at Hibs believing success in such a role will alleviate the doubts in your own mind and those of the supporters?
Do you take the gamble, back yourself to be successful and hope that opportunity will come up one day to return to Celtic, or do you bide your time and hope the role is entrusted to you when Lennon leaves?
There are two potential blocks in either shipping lane John Kennedy chooses to navigate. Take the Hibs job and fail and the Celtic job will never be his. Alternatively wait and see, and possibly lose out when push comes to shove because Celtic might want someone who's got direct football management experience.
While Celtic can protect their position for the time being with the offer of long term contracts for Lennon and the coaching staff, the final decision for John Kennedy could well be an agonising one to make. But make it he will and if you look at his track record, there is unlikely to be much chance that Hibs will be able to entice this real Celtic man away from Paradise.
Niall J