The third John Divers was possibly the least successful of the three in that he won no major honours with the club, but that is not to say that he was a bad player.
Indeed he was a superb artist who suffered from two major disadvantages. One was that he was too slow (although there were apparently medical reasons for that) and the other was that he came at the wrong time in Celtic's history.
John was one of the Kelly Kids when he arrived in 1957, but for various reasons, success never came, and John like some others was singled out for abuse by the impatient and frustrated Celtic support.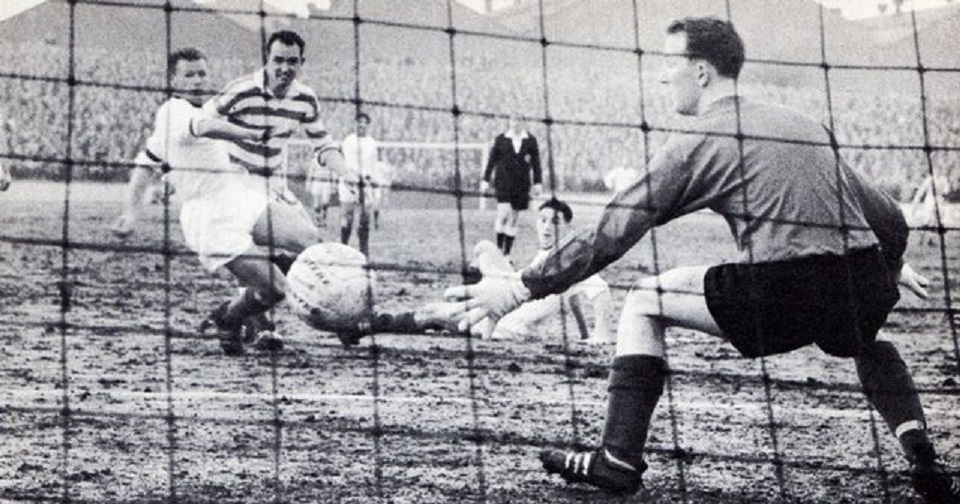 Celtic came close in 1961 and 1962, but by 1964, disillusion had set in. John had once at the start of the 1962/63 season been dropped for forgetting his boots and being late, but many folk thought that this was Mr Kelly "cutting off his nose to spite his face", for Divers was much missed.
When Jock Stein arrived in 1965, he didn't give John a game in the 1965 Scottish Cup final, but gave him a run at the start of the 1965/66 season during which time Divers scored the first Celtic goal (against Dundee United at Tannadice) of the nine titles in a row. John moved to Partick Thistle in 1966 and later retired to be a successful teacher of Economics in Dumbarton. He died in 2014.
David Potter