Jim Brogan was the younger brother of Frank, but their paths barely crossed at Celtic Park. Jim was a different kind of player from Frank, being a defensive minded, left sided midfielder and he later became a full back.
He was a gritty, determined kind of player, not without his moments of attacking glory (he scored the goal that beat Rangers at the New Year in 1972) but he was mainly a defender, sometimes rugged, sometimes classy.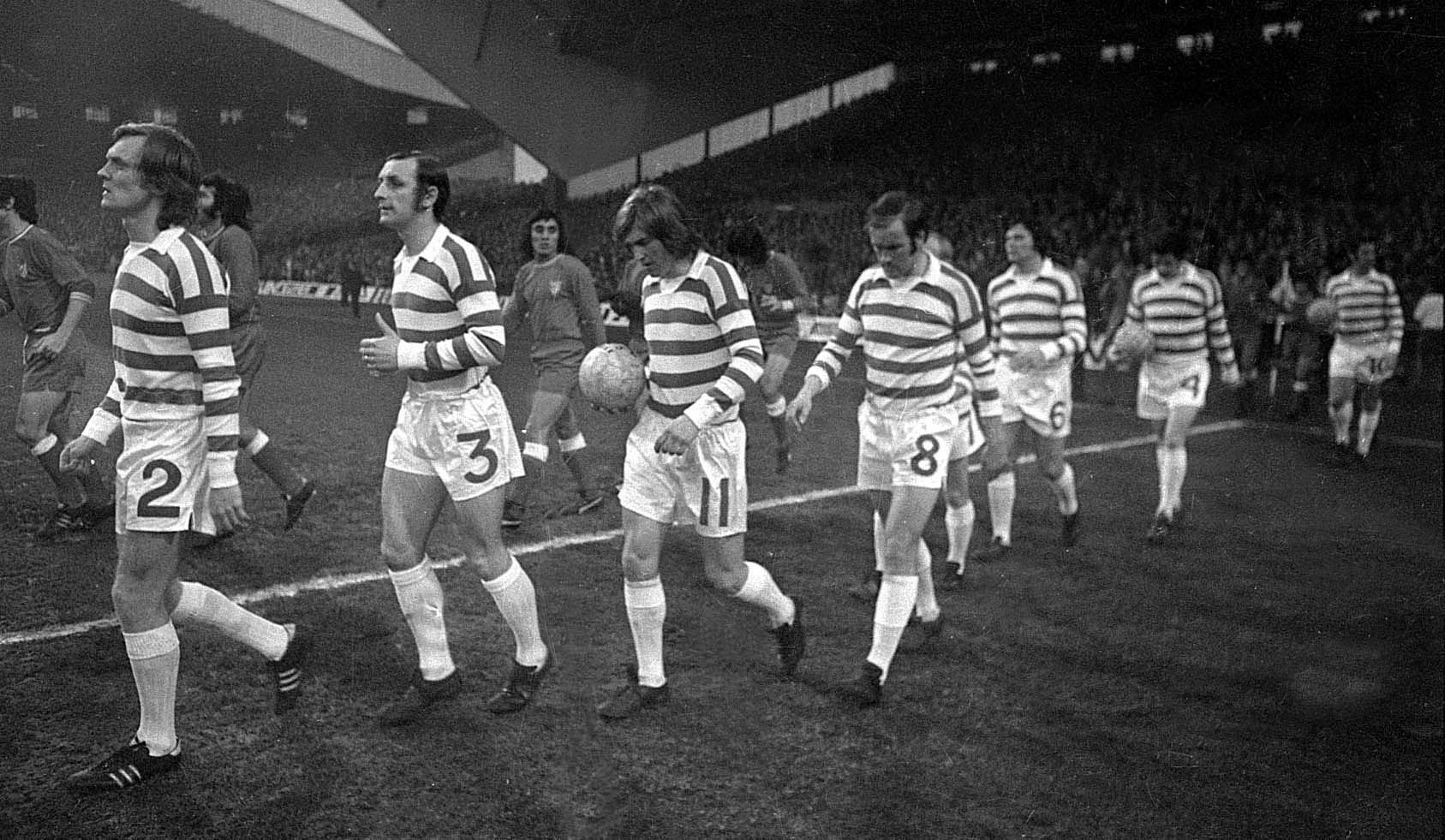 He earned his spurs in the game on 5 September 1964 when an understrength Celtic side beat Rangers 3-1 at a rainy Parkhead, but then he disappeared from the first team scene, apart from the occasional outing, until 1968 when he ousted John Clark from the side, the first player to dislodge a Lisbon Lion.
From then on he was an integral person in the Celtic team, and he won seven League medals in a row, four Scottish Cup medals and three Scottish League Cup medals. He was also good enough to earn four caps for Scotland, and there were few better players than Jim Brogan, although he was unfortunate to lose in Milan in 1970.
He died in 2018 of dementia and this was put down to his football career, in particular the heading of a heavy ball.
David Potter