Celtic have had many great goalkeepers over the years, but there are few who could compare with the slightly built figure of Dan McArthur who played from 1892 until 1901, winning League medals in 1893, 1894, 1896 and 1898 and two Scottish Cup medals in 1899 and 1900.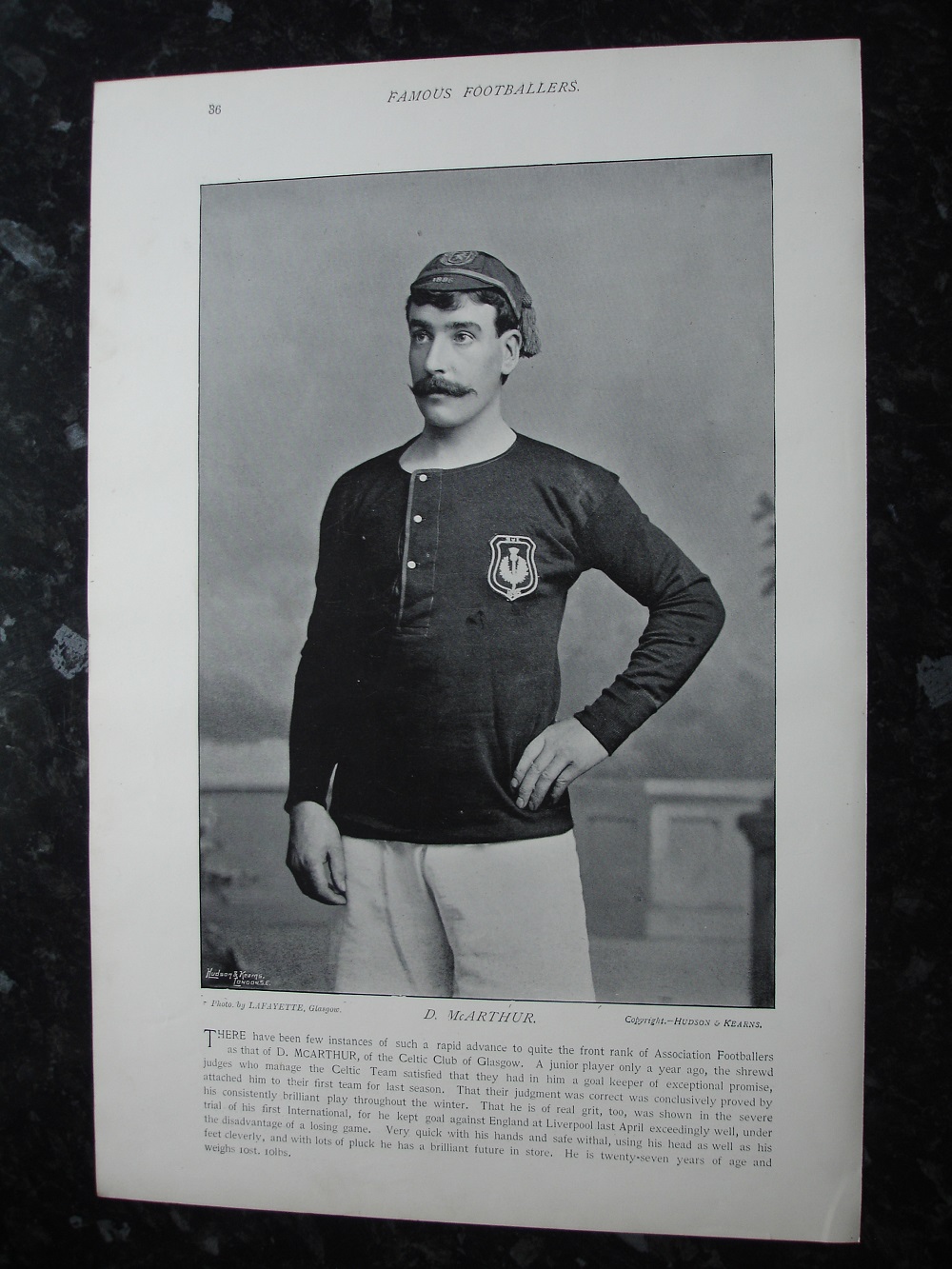 He was lithe, agile, a good shot stopper and a brilliant reader of a situation. But above all he had the quality that was so necessary in a goalkeeper in the 1890s – courage!
Football could be a brutal game in those days, in particular the practice of shoulder charging of goalkeepers. A goalkeeper had to be very nimble to catch the ball and get out of the way of an inrushing forward. This Dan McArthur was, and he was also brave at diving at a forward's feet.
He won three caps for Scotland, and was much loved by the faithful particularly in the Scottish Cup final of 1899 where, apart from anything else, he had a hurricane to contend with in that second half, but time and time again he saved Celtic when all seemed lost.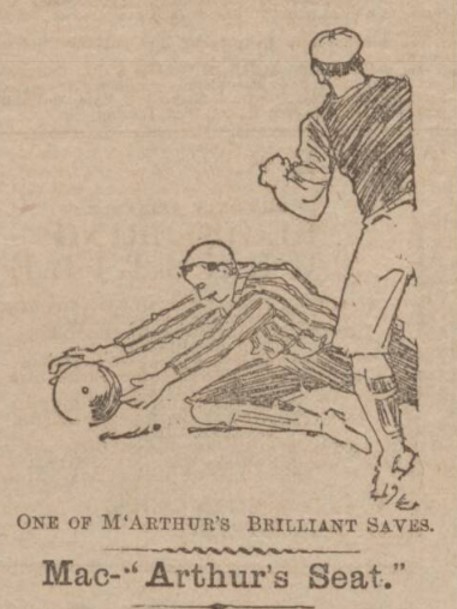 Injuries eventually caught up with him, and in the Scottish Cup final of 1901 he had a bad game, being responsible to a greater or lesser extent, for all Hearts goals in the 4-3 defeat. He retired at the end of season, still much loved by the Celtic support, in spite of his lapses against Hearts, and he lived until 1943.
David Potter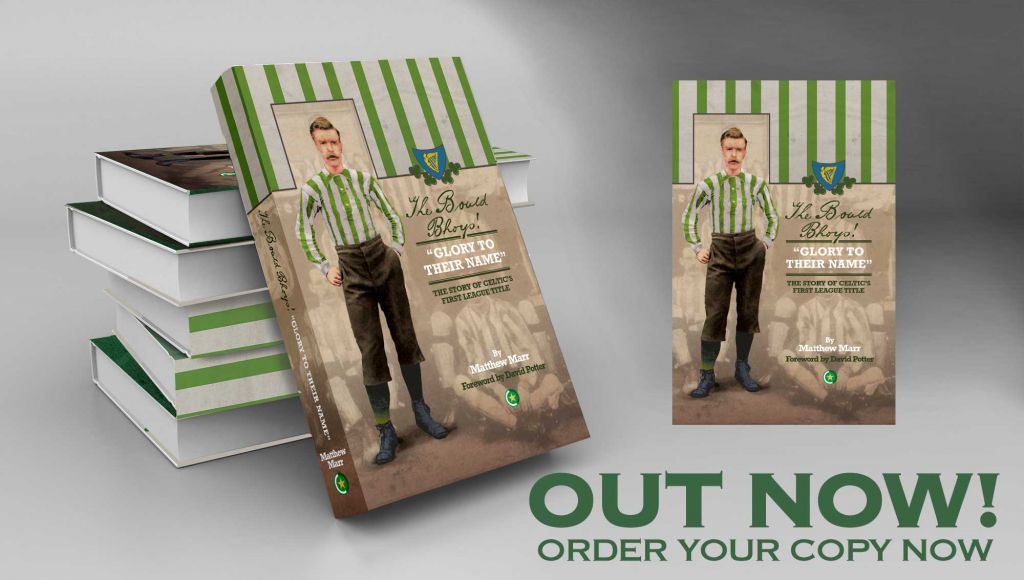 Check out Matt Corr speaking to the one and only Martin O'Neill on The Celtic Star Podcast…