Jim Craig is an unusual sort of football player. He will probably remain for all time the only dentist ever to win a European Cup medal, and he is certainly one of the very few who have ever successfully managed to combine both careers, even though he needed to miss the US tour of 1966 because he was doing his finals at Glasgow University.
He got a game or two in seasons 1965/66 but it was January 1967 that he began to appear regularly for the club, Jock having replaced the Gemmell/O'Neill combination with Craig/Gemmell after a rare bad game at Tannadice on Hogmanay 1966.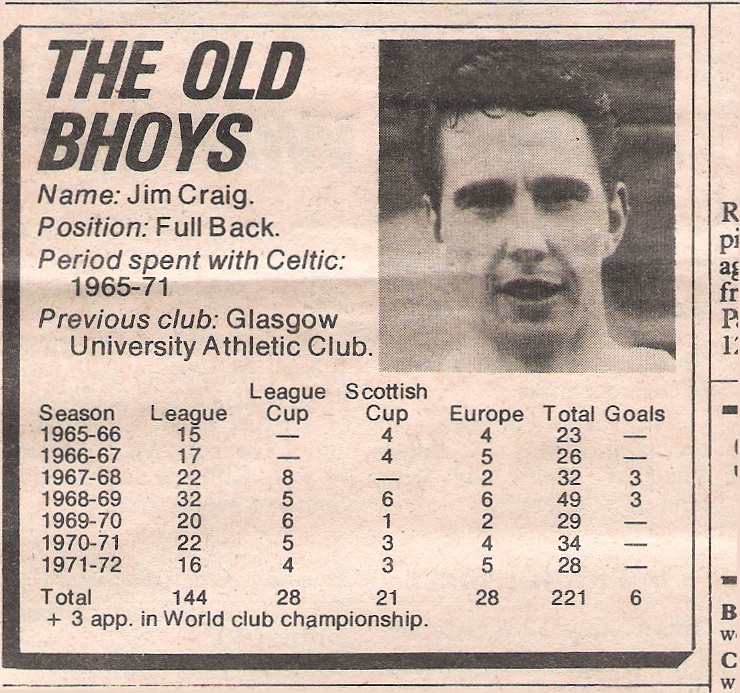 From then on, Craig never looked back, and the word that one heard often about him was "tidy" – tidy in his appearance, his tackling and his distribution. There was even something tidy about his departure in 1972, when he decided to go to South Africa. He soon returned, however, to practise dentistry and to make a huge contribution to Celtic by writing about the club and appearing on TV and at supporters' functions.
He won League medals from 1967 to 1972, Scottish Cup medals in 1967, 1969, 1971 and 1972 and League Cup medals in 1967/8, 1968/9 and 1969/70, and was capped once for Scotland.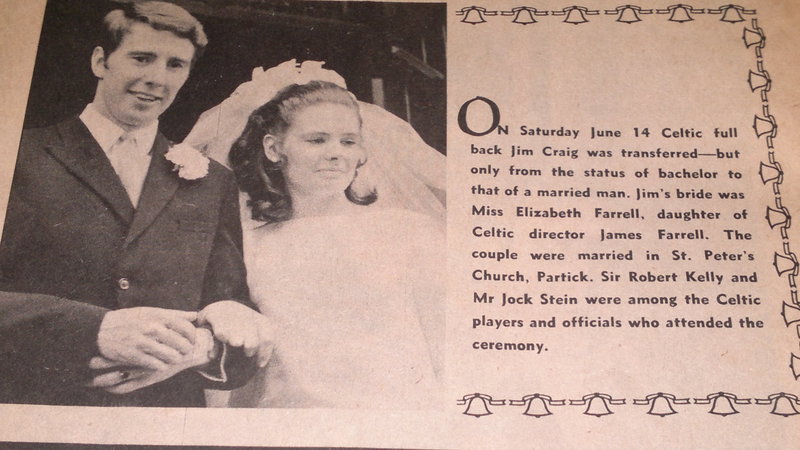 He remains a well-loved Celt. His wife is Elizabeth Farrell, daughter of a one-time Celtic Director
David Potter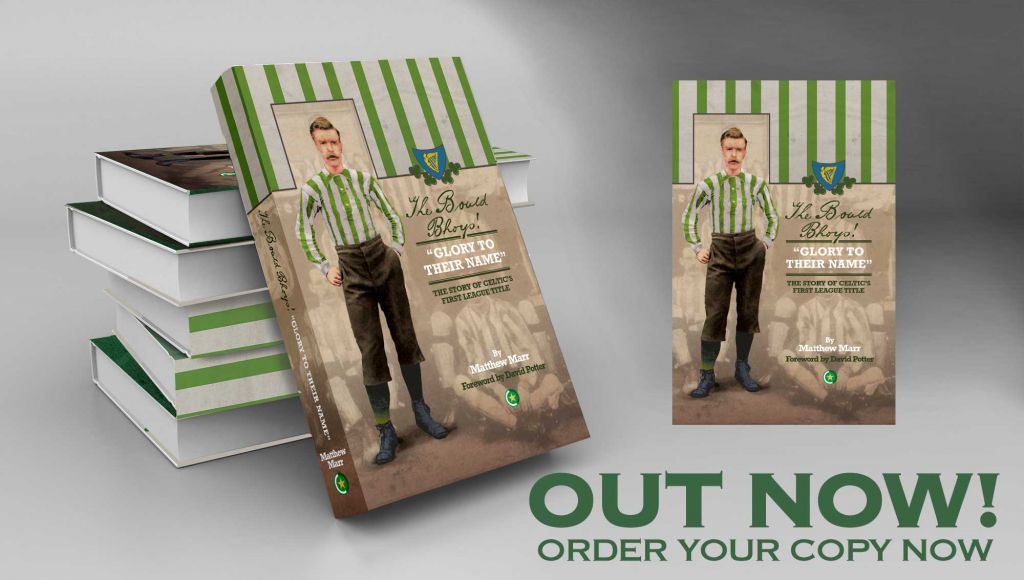 Check out Matt Corr speaking to the one and only Martin O'Neill on The Celtic Star Podcast…