Willie Groves commonly known as "Darlin' Willie" was a much loved Celt in the early years of the played of the club, yet he played only two seasons and never won anything of note.
He was an inside right or a centre forward, and could certainly take a goal, but his moments of glory came with other clubs rather than Celtic. Yet he is best known as Willie Groves of Celtic.
An Edinburgh man, Willie made his name with Hibs, playing in the successful Scottish Cup final of 1887 which had such an impact on the foundation of Celtic, for it proved to the Irish that it could be done.
Willie was attracted to the new team which made such an immediate impact, and he was part of the side which lost the Scottish Cup final of 1889 to Third Lanark.
Money played its part in persuading Groves to try his luck in England in 1890, and he won the English Cup with West Bromwich Albion in 1892, and the English League with Aston Villa in 1894, but he fell ill with tuberculosis and returned to Scotland where he still managed to play a few games for both Hibs and Celtic, but was simply a shadow of himself.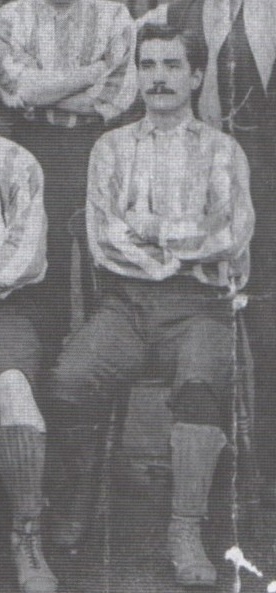 He was well paid in England, but had no money sense, and lost it all, dying in poverty in 1908 at the age of 39. He won three caps for Scotland.
David Potter
— The Celtic Star News Feed (@CelticStarMag) August 18, 2023
"Celtic are not an easy club to be neutral or wishy-washy about. They inspire strong emotions and passionate commitment."
David Potter#CelticFC #COYBIG #HOOPS #YNWA #BHOYS
🍀🇮🇪🍀🏴󠁧󠁢󠁳󠁣󠁴󠁿🍀 pic.twitter.com/C28rgQDImw

— CelticFC_Francophone🍀 (@CSC_Francophone) August 18, 2023