"The magic that lies ahead," were the rather special last five words on the announcement on the official Celtic site last night on season tickets sales hitting record numbers this season and now having completely sold out.
The Celtic Star kept you updated with accurate, informed and truthful information on the progress of the season ticket sales over the last few months. Celtic it was thought would have the biggest problem on renewals among the Scottish Premiership sides – because we have the biggest stadium and around 10,000 more season tickets to sell than our nearest and dearest across the city.
They were loudly proclaiming progress via boastful tweets while Celtic remained quiet and that allowed naysayers and doom-mongers, to predict financial calamity for Celtic – the club with the highest turnover and also the highest overheads.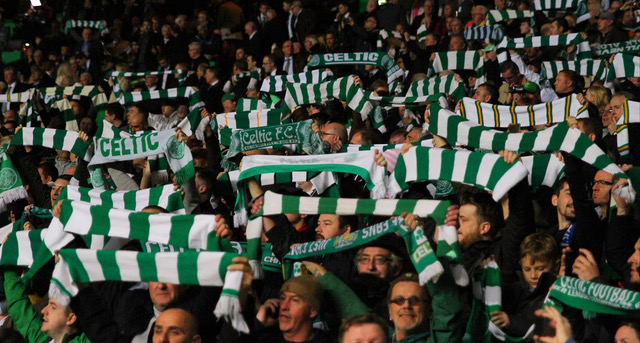 Across the city there was good reason to talk up their own efforts and it did no harm if Celtic's "It's Our Cause. Our Culture. Our Calling" campaign was floundering on the rocks of the Covid-19 pandemic and the subsequent decision to start the season Behind Closed Doors.
Yet MORE season tickets have been bought this year by Celtic supporters than in any year previously, a quite remarkable statement of intent from a support that has never, ever shied away from our collective commitment to look after our football club.
Now it's up to Peter Lawwell to invest in the squad by backing Neil Lennon and his backroom staff and the activities over the last week or so seems to suggest that they are all just as keen to ensure that this season ends in spectacular fashion, those words at the top sums it up best "THE MAGIC THAT LIES AHEAD"…and you know where that is going…"WO, WO, WO IT'S MAGIC (that word again), YOU KNOW, IT'S GONNA BE TEN IN A ROW!"
Here's how Celtic announced the good news on season tickets via the official site.
"We are delighted to announce that we have hit record numbers for our Season Ticket sales, with thousands of you pledging your support for the campaign ahead!
"We would like to thank every single supporter who has bought a Season Ticket or Seasonal Hospitality for the 2020/21 campaign. We are the finest team in Scotland, the #9InARow Champions once again and we are doing all we can to bring you more and more success.
"We cannot wait for the SPFL season to kick off this weekend and hope to have you back with us in Paradise as soon as we can.
"It's Our Cause. Our Culture. Our Calling.
"A Waiting List is now in place for fans hoping to secure a 2020/21 Premium or Corporate Hospitality Package. Due to the continued high demand, the Hospitality waiting list is now your only way to be in with a chance of being part of the magic that lies ahead."
THE MAGIC THAT LIES AHEAD…