Christopher Jullien last night defended an under-fire Neil Lennon and insisted that the manager has 100% support from the Celtic players. The French defender returned to the starting line-up after two months out with a back problem but could do little to prevent yet another humiliating result and dreadful performance from Celtic who ended up losing 8-2 to Sparta Prague over the double header in the Europa League.
"I have no worries about the manager," the Frenchman said to the media in Prague, as reported by Daily Record. "It was a bad game but we still have belief in each other and in the coaching staff. I believe in him – 100 per
cent. He's a great coach. He has done great work before and he will do it again.
"I know there's not been the results but the manager is doing a great job, we just have to erase these mistakes and work for each other.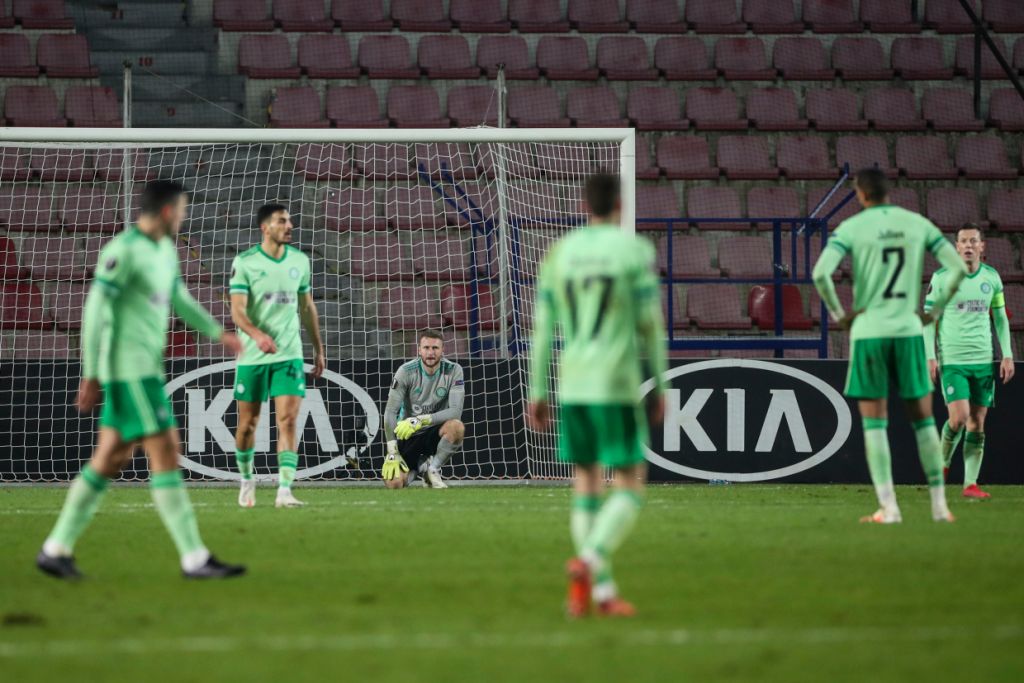 "I believe if we do that we can get back to the way we were. It was a bad night but there are some big matches ahead and a lot to play for.
"The manager has 100 per cent support from the players." The same though cannot be said about the Celtic support who clearly have had enough and have called time on the Lennon, Kennedy and Strachan set-up that Peter Lawwell assembled.
The former Toulouse defender admitted that the squad will have to talk through what went wrong in the games against Prague as they desperately look for solutions to get the season back on track.
"We are just going to speak to each other and see what is wrong. We have the same players as last year and the same staff, they are still doing a great job.
"Mentally we might have had a slump or something like that but we just have to trust and believe in each other to get back to what we were doing last year.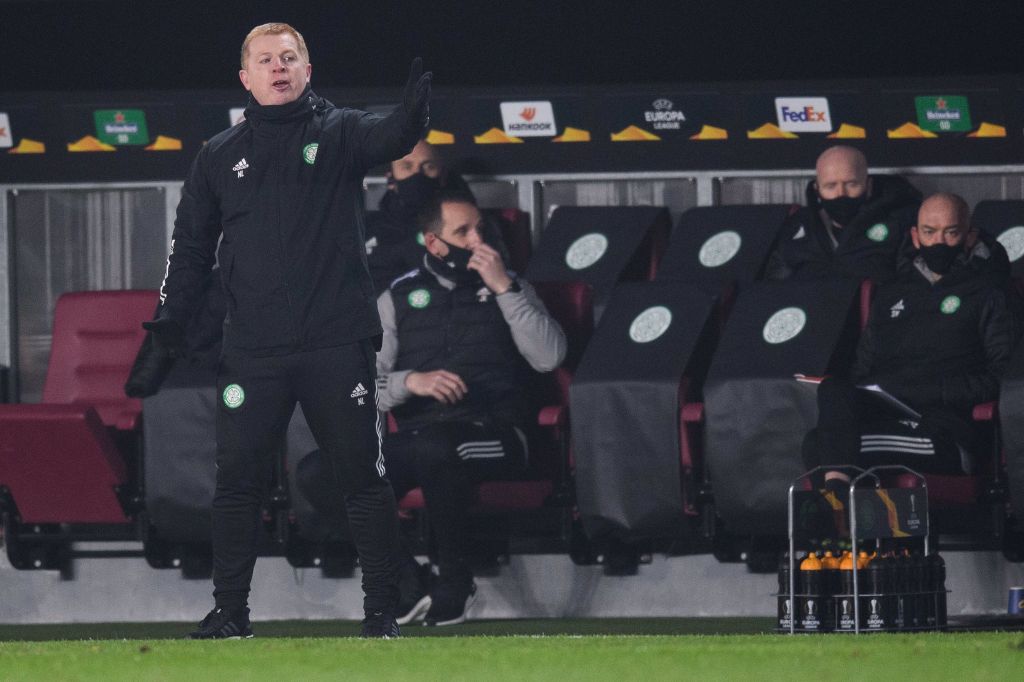 "We were great. We wanted to win every game, we still want it, but there's just something missing.
"I think all the team are going to learn and work hard in training to get back to what we believe to be the great team we were, and are going to be.
"We still have four trophies to play for. We have to focus, it's about having a great mentality to win."
Jullien was as frustrated as the rest of us with the standard of the Celtic performance with the defence and goalkeeper all over the place last night, and not for the first time this season either.
"We gifted them their goals. It was really disappointing," he admitted. "We had a lot of energy in the second half and were confident about what we were doing. We felt we needed just one moment to get back into the game."
Jullien ruefully reflected on the glorious chance that fell to Odsonne Edoaurd early in the second half but the striker couldn't adjust his feet quickly enough and his effort was tame.
"You have to be good in both boxes. In that moment he missed the chance but we always trust him to do his job. He scores great goals and this is just something that happened.
"Odsonne knows that we are always going to trust in him because he has the talent and capacity to do something beautiful.
"The point that was really bad was conceding the third goal, that killed us."
We'd like to hear your views after last night's defeat. Email your thoughts on where Celtic find ourselves and on Neil Lennon and perhaps Peter Lawwell's future to editor@thecelticstar.co.uk and we'll compile and publish on The Celtic Star later today.