The Michael Davitt Museum in Co Mayo have published a phenomenal comic book on the life of Davitt, illustrated by artist Maeve Clancy.
Naturally, Celtic are given many honorable mentions as Michael Davitt laid the first sod of turf at the new Celtic Park in 1892.
Davitt was a colourful character who dedicated his life to radical politics, both in terms of the cause of Irish freedom and to take on landlords and stand up for evicted tenants.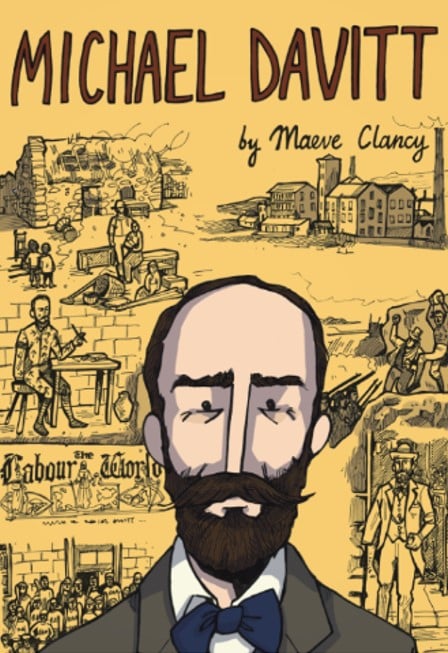 A member of the Irish Republican Brotherhood, Davitt was convicted for gun running and sentenced to seven years in a Dartmoor prison. He also served time in Portland.
In Celtic's inaugural year, Michael Davitt was named as the club's Patron – the second man to be given the role after Archbishop Eyre.
Davitt played an immense role in the identity of Celtic Football Club. He was a character in the mould of Gerry Adams/ Martin McGuinness at the time and thus his presence as Patron said everything about what the club stood for. Meanwhile, he had many political connections and partnerships with Celtic's founding fathers in Glasgow. Davitt also led the speeches at the Irish Race Convention in 1896, which was held to plan a way forward for the cause of Irish Home Rule. Celtic were the only sporting delegation represented at that event.
To read more about Davitt's fascinating life, which made him one of Ireland's greatest patriots, you can view the comic in his tribute by clicking HERE.
If you would like to order a print copy then you can do so by emailing davittmuseum@gmail.com or calling Yvonne on 087 067 5251.
Print copies to the UK cost £10.