Aaron Hickey has been talking about the real reasons he rejected a Celtic contract a few years ago, instead choosing Hearts over the Hoops.
Aaron Hickey declined a chance to stay on in Paradise, opting instead to head to Tynecastle for the chance of getting more game time. This decision subsequently allowed him to head to the Serie A side of Bologna, and from there onto the English Premier League to with Brentford and of course into the Scotland National team under Steve Clarke.
Hickey spent four years in the Celtic system before declining the contract offer and heading to Edinburgh, due to the likely hood of minutes available for the senior team. Celtic also showed interest in the Scottish international in 2020, but similarly, Hickey went elsewhere to play his game. This move may have been in his best interest as a player but it remains a frustration for Celtic who have failed to get the benefit from developing another star at the club's Academy, with the pathway to the first team being an issue.
Speaking on the Brentford website, Hickey said…
"I started off at Hearts when I was really young. I started off at Hearts when I was really young. I stayed until I was 12. Then I went to Celtic because it was my boyhood club. I went there for a good four years. Celtic offered me a contract, but I wasn't playing much. I thought there would be a better opportunity for me to play at Hearts."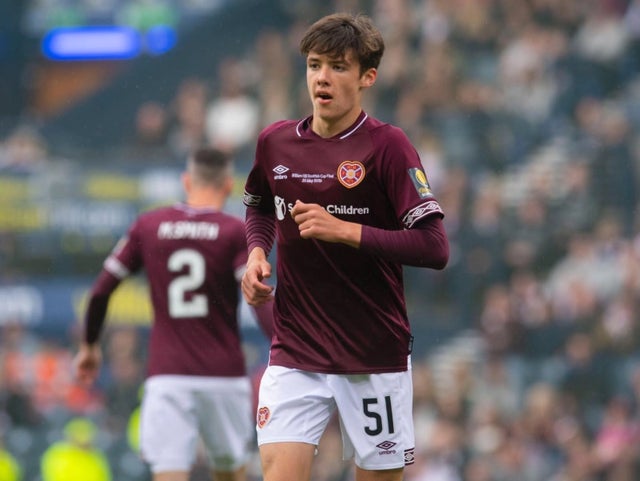 "He (Craig Levein) put me in for the Celtic game at Parkhead in front of 60,000. That was class – I loved every minute of it. It was a sell-out at their stadium. I had a few of my pals in the Hearts end and I think my dad was in the Celtic end!"
Hickey looked excellent when coming on to replace the Everton right-back Nathan Patterson in the first half of the match against Ukraine on Wednesday night. Three second half goals for McGinn and Dykes gave Scotland a 3-0 win and Hickey looks certain to start at Hampden today against Ireland.
For Celtic it's a case of another one that got away.