Continuing with my theme that Celtic supporters don't know they are alive in 2019, let us consider 1990.
There was little to be happy about this season. The only genuinely good performance was the 1-0 defeat of Rangers in the Scottish Cup in February on a Sunday when the game was televised live to the terrestrial audience on STV – a rare event in 1990.
Tommy Coyne scored in the Parkhead mud, and the team rallied together, kept Rangers at bay, and although it must be admitted that Rangers behaved better than they did a year later in similar circumstances, nevertheless there was a certain amount of damage done to the Parkhead furniture by Terry Butcher while the Celtic fans sang lustily the the effect that Rangers would make no appearance at the national stadium.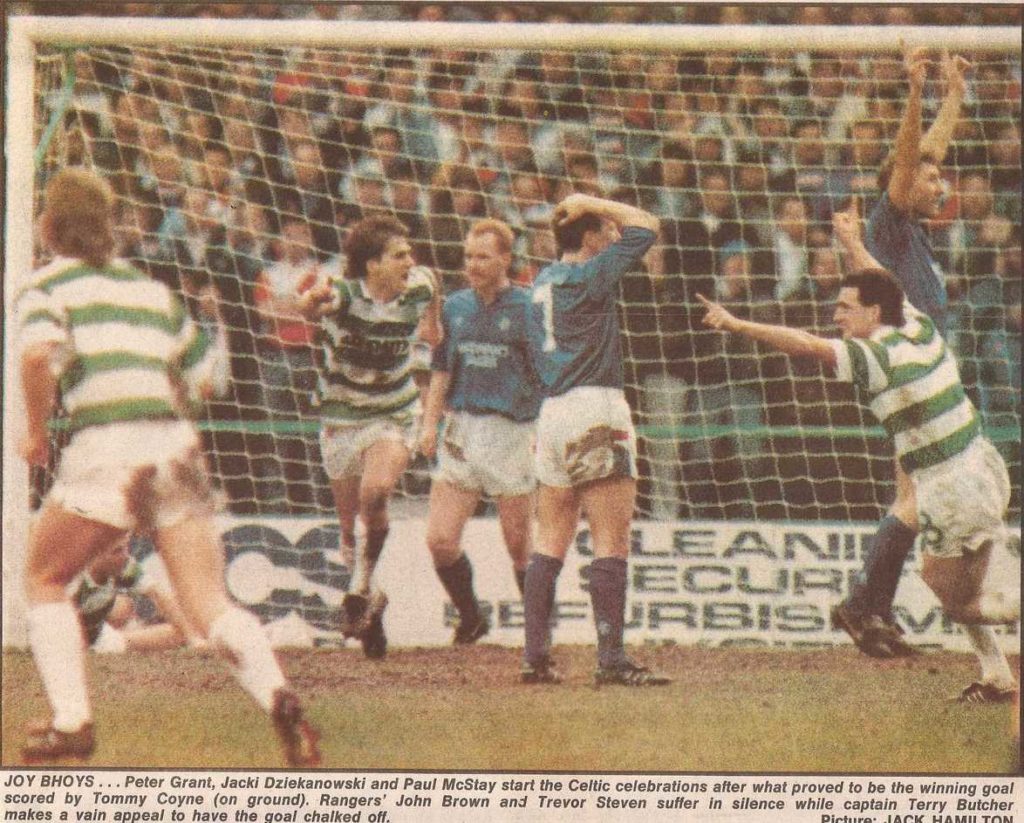 But let's hope we all enjoyed that one, for there was precious little else. The team had a death wish about it as far as the League was concerned with far too much hope placed on Jackie Dziekanowski who certainly had talent, but sometimes produced it and sometimes didn't. The major blow however was the departure in early January of Roy Aitken for reasons than really still need some explanation.
Roy himself would blame Gerry McNee, a despicable, glory-hunting kind of journalist whom no-one really took seriously, but there was more to it than that. Some of the fans had turned on him as well – a man who had more or less carried Celtic for the past 10 years! – he may have felt that he had gone as far as he could at Celtic Park. He went to Newcastle United with the phrase "out of the frying pan into the fire" springing to a few lips. Why, Roy, why?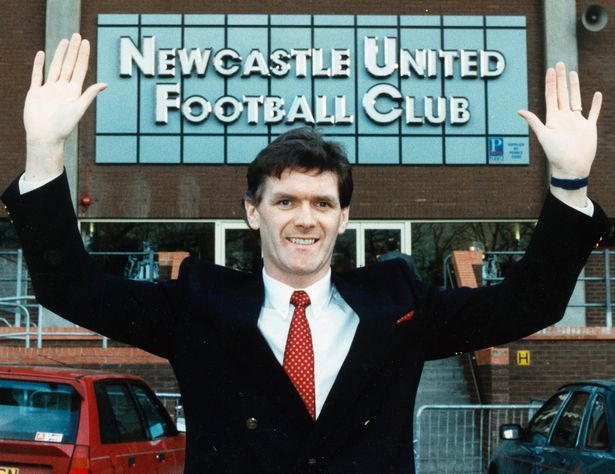 Manager McNeill and new Captain Paul McStay (both Celts of class) tried manfully, but the truth was that we had far too many players who were simply not Celtic calibre. The old Board frankly did not have a clue about very much, and League form was simply shocking (a 0-3 League defeat to St Mirren in early April was absolute rock bottom) and Celtic's only hope of European qualification (any chance of winning the League had disappeared long before the New Year) lay in winning the Scottish Cup.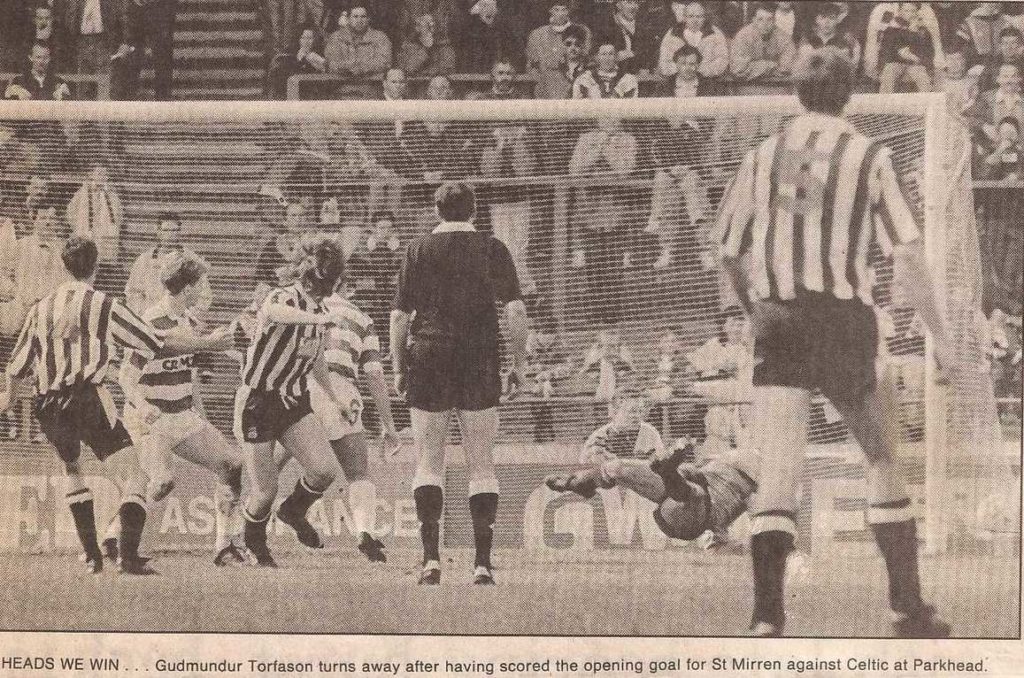 Here there was a glimmer of hope. We have mentioned the win over Rangers. There was then a good win in a replay against Dunfermline which began hinting at better things, then an uninspiring but competent win over the now defunct Clydebank in the semi-final to put us in the final.
The opponents were a strong Aberdeen side who had at least put up some sort of a fight against Rangers in the League after having defeated them in the League Cup final. If there were ever any doubt about who were the better side, it was dispelled in a League match at Celtic Park some 10 days before the final.
This game was played in front of the TV cameras of a new channel called British Satellite Broadcasting. Fortunately very few people could watch it on this short-lived channel. The game was an absolute embarrassment for all concerned as Aberdeen won 3-1 and it should have been a lot more. The silence of the empty terracings that night at the final whistle remains an eerie memory.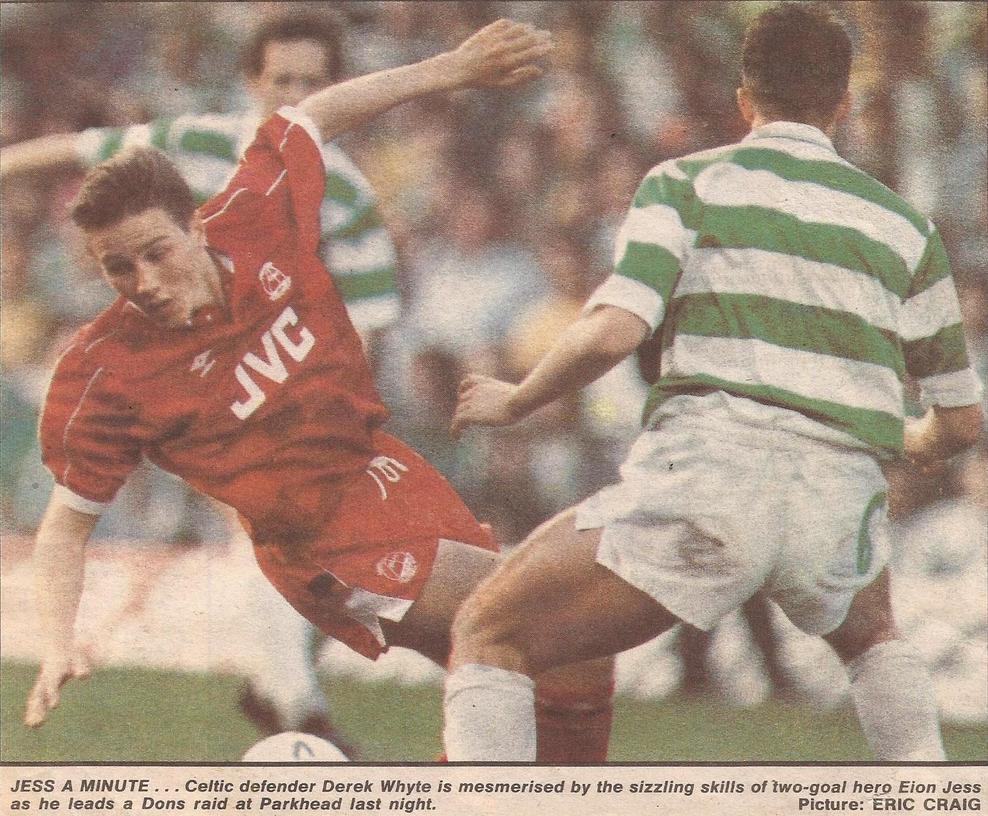 But all would be forgiven if we won the Scottish Cup!
Determined to give them one last chance, the Celtic fans bought their tickets or made plans to watch the game on TV. More in hope than in expectation, we cheered ourselves up by saying that things couldn't always be as bad as all that, and we had to have a good game sooner or later. Perhaps the brilliant but unpredictable Dziekanowski would at last live up to his promise today in the Hampden sun, and it would all come good in the end, and we would win three Scottish Cups in a row to add to those we won in 1988 and 1989.
It turned out to be an excessively painful experience, far more galling and agonising than a real hammering would have been. Neither Celtic nor Aberdeen played well, but Celtic were as good as the Dons and on several occasions, half chances appeared for both teams. None of them were taken and after 120 minutes of nerve-rending pain, the game went to a penalty shoot out.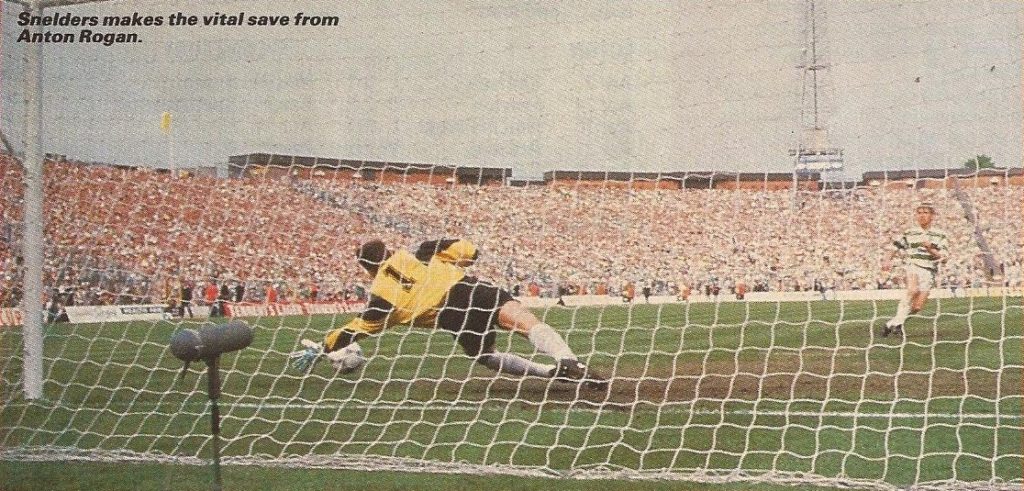 It is a truism that whenever in life you need a break, that is precisely when you don't get one. The penalties were mostly well taken, but it was the lot of Charlie Nicholas, who had broken us in 1983 by his desertion and who was now back at Aberdeen after a not always successful spell with Arsenal, to take Aberdeen's final penalty before sudden death. Charlie broke us again by scoring. To his credit, he did not celebrate too exuberantly. He was, after all a worker for Aberdeen, however much he professed to be a Celtic supporter, and he had a job to do.
Anton Rogan it was who missed the crucial penalty for Celtic, and then Aberdeen scored, their scorer claiming that God helped him. In a country which had in the past confused religion and football, this was somewhat tactless to put it mildly, and clearly the big man upstairs agreed. He has not really helped since, for 30 years have now passed without another Scottish Cup going to Pittodrie! To be fair to other Aberdeen players and certainly a lot of their fans, many of them said that this was no way to win a Scottish Cup. A replay would have been better.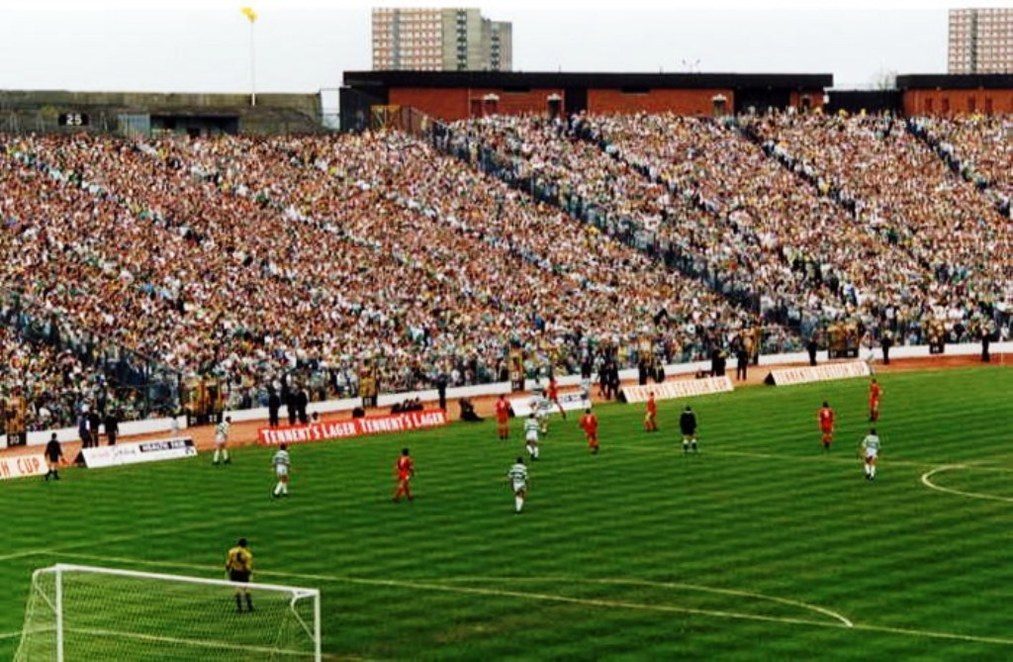 But to us, the agony of 1990 was not only that we did not have a team, it was that we did not have a Board of Directors who wanted us to have a team! There was no avenue of escape, and we still had another four years of being run by incompetents and wicked people who were quite indifferent to what the supporters were going through. The pain was unyielding and relentless.
David Potter