If you were watching the Hearts v Celtic match on Sky Sports or the highlights on the BBC you would have been completely unaware of the Palestine flag display from the Celtic support…
TRENDING: Green Brigade message for #Celtic support after Tynecastle display @CelticStarMag https://t.co/B4koKrgvPH

— Celtic news now (@Celticnewsnow) October 22, 2023
Celtic away at Hearts 🍀 pic.twitter.com/VcfCkgEQva

— FC PALESTINA (@fc_palestina) October 22, 2023
That protest, like the one that will be even bigger at Celtic Park on Wednesday night is about showing support for the people of Palestine and dismay at the actions of the Israeli Government as the body-count continues to rise.  It is NOT and never has been a protest against the people of Israel, including of course former Celtic Nir Bitton and current Celtic star Liel Abada.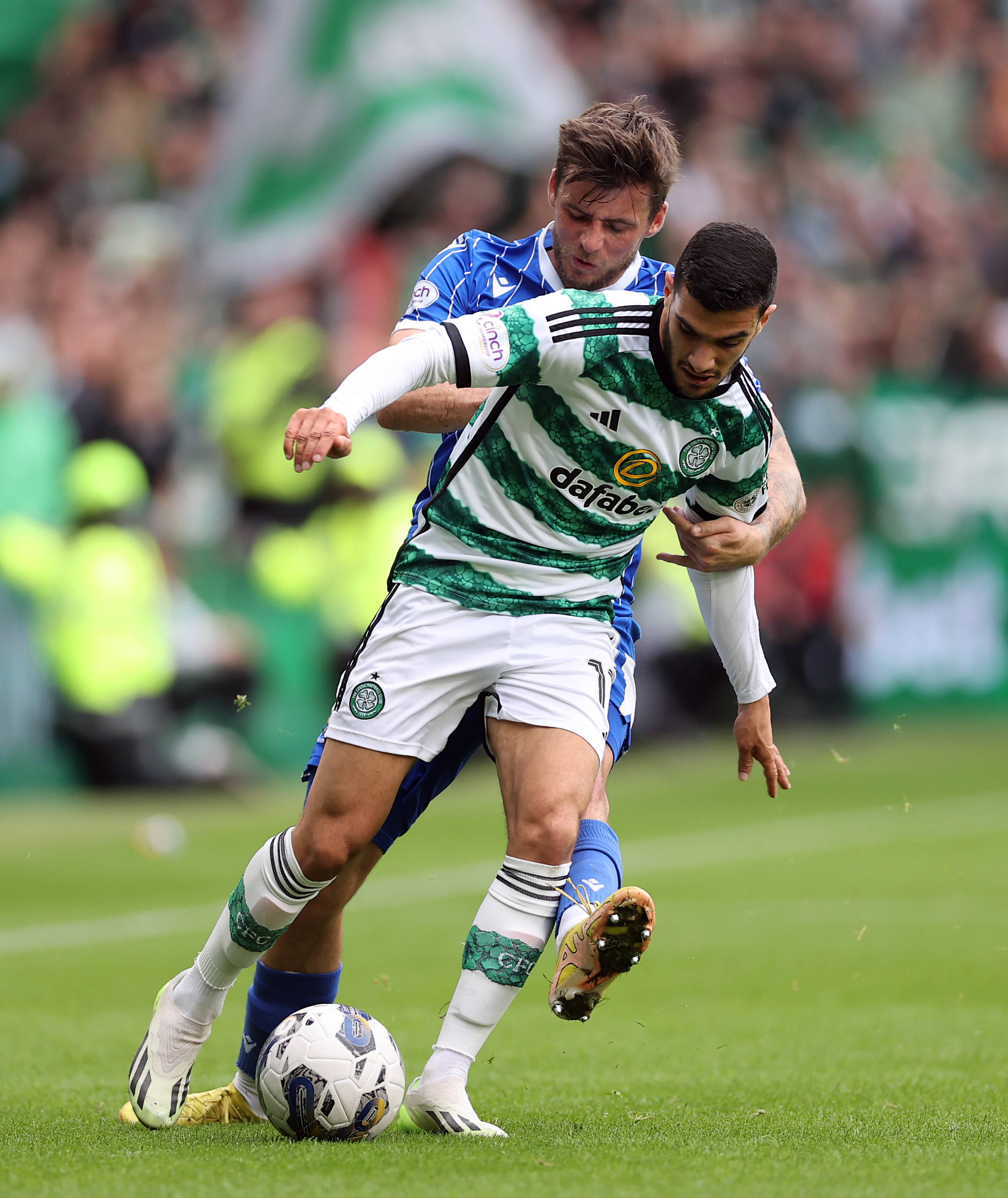 You needn't worry Liel, you will always will be loved by the Celtic support…
A club open to all. That's what Celtic has always and will always continue to be. No matter what some moronic people try and claim about our club with their false propaganda. Some media outlets and rival supporters have been trying to despicably unsettle our wonderful Israeli winger Liel Abada by spreading outright disgusting false narratives.
Yes they are claiming that Liel won't be welcome at our club due to his nationality. That is an outright  lie. One that has deeply upset the entire Celtic support, and rightly so.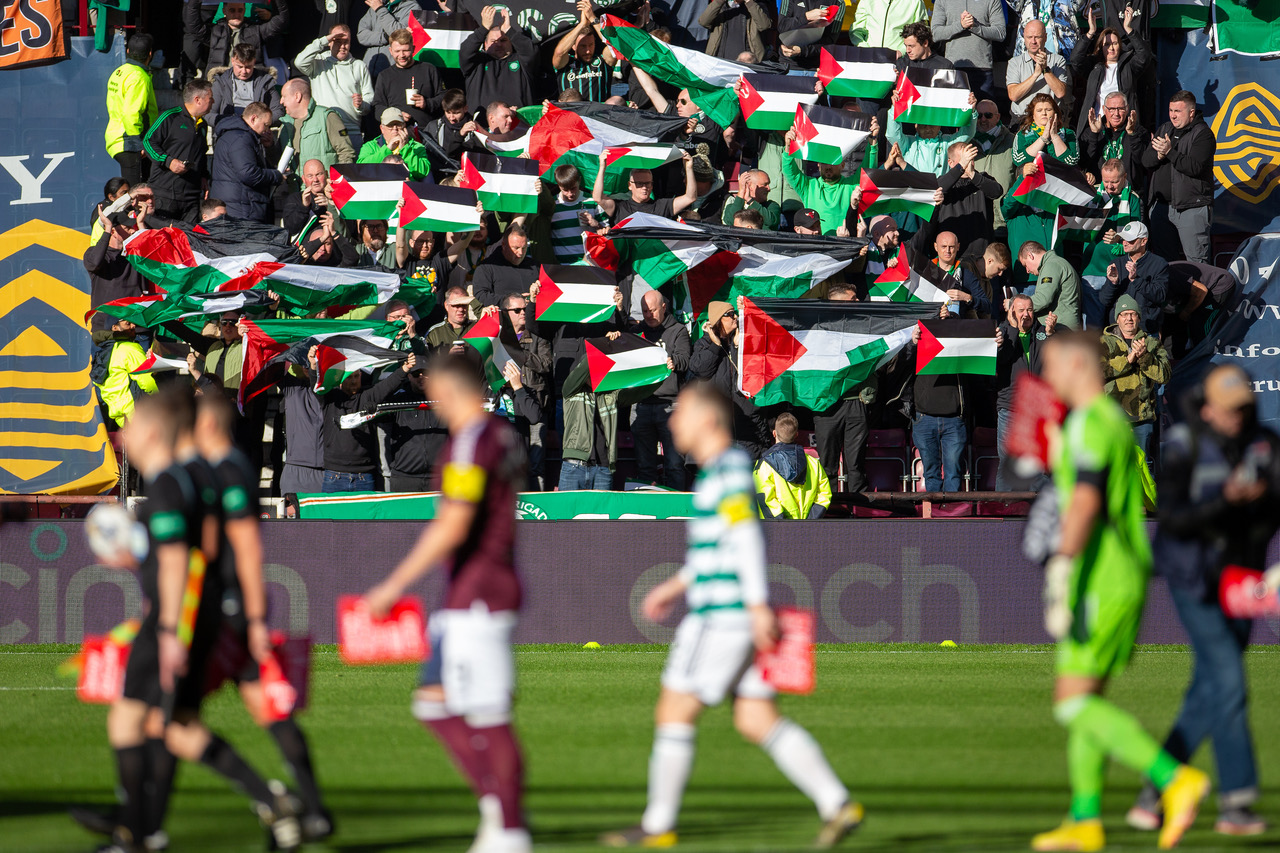 They claim that because of Celtic supporters backing the Palestinian people we will snub Liel due to him being an Israeli. What a load of nonsense. Our support is for the oppressed Palestinian population, and we denounce the inhumane Israeli government, not the Israeli nationals.
That would be totally wrong and unacceptable. No one is responsible for their nation's atrocities, if that were the case we wouldn't welcome an English player into our side. Think about it. Liel Abada is no more responsible for the actions of the Israeli Government than Callum McGregor is for the UK's Tory Government.
We welcome and respect anyone who pulls on the Hoops. We don't discriminate against anyone due to colour, creed or nationality. That's not in our thinking and never has been. We leave that hateful behaviour to other clubs' supporters.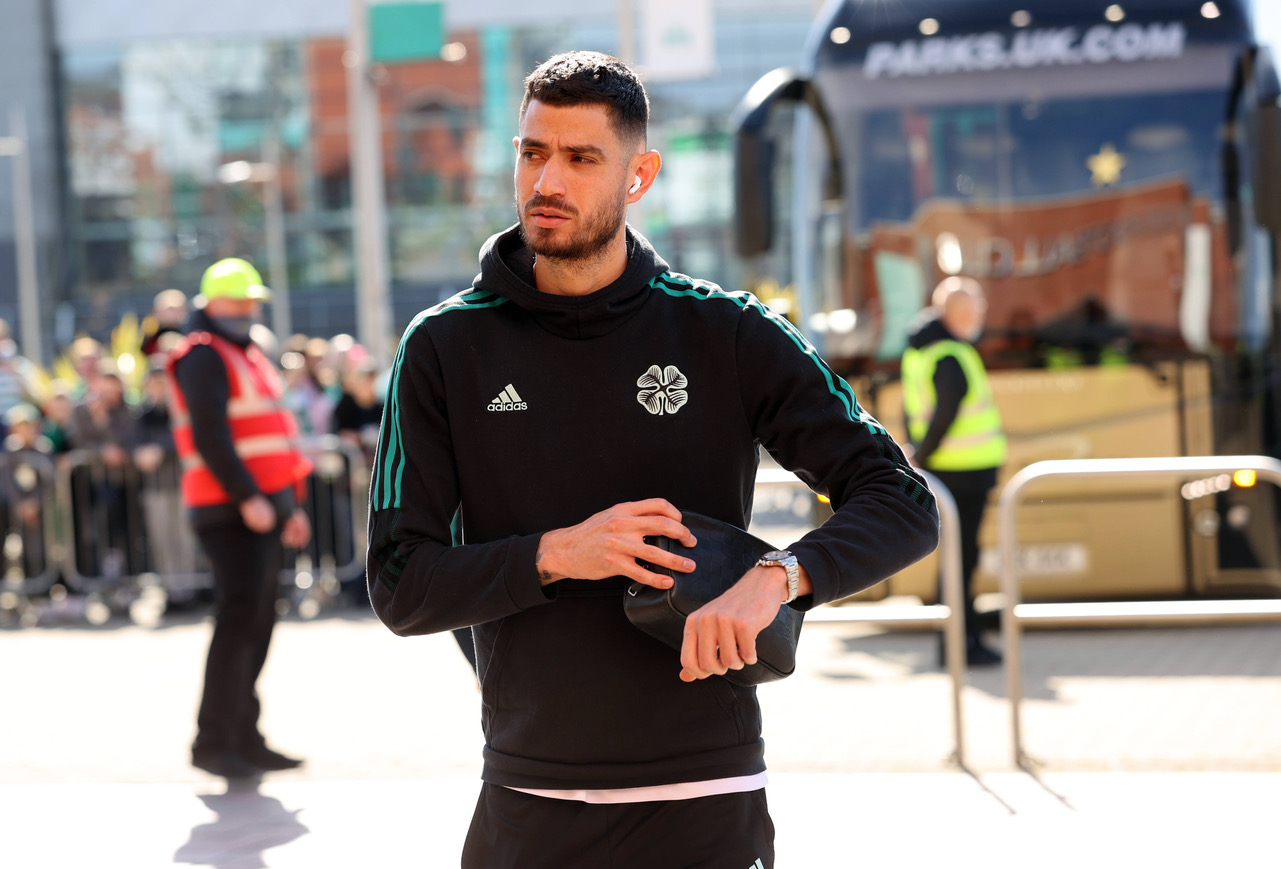 Folk will point to the criticism Nir Bitton received recently, but that was down to his  criticism of the Celtic  Brigade and nothing else and plenty of Celtic supporters also disagreed with that banner that the ultras group unfurled at the Kilmarnock game. That spat aside, Nir Bitton played for Celtic for near on a decade and was never at any stage subjected to any abuse due to his nationality. And during that time Palestine flags were flown at Celtic Park by supporters on a regular basis.
Liel is and always will be welcome at Celtic Park now and in the future, as indeed will Nir Bitton. This is something I'm sure he already knows, and when he returns from injury sometime in December is is sure to receive a  a terrific ovation from the entire Celtic support.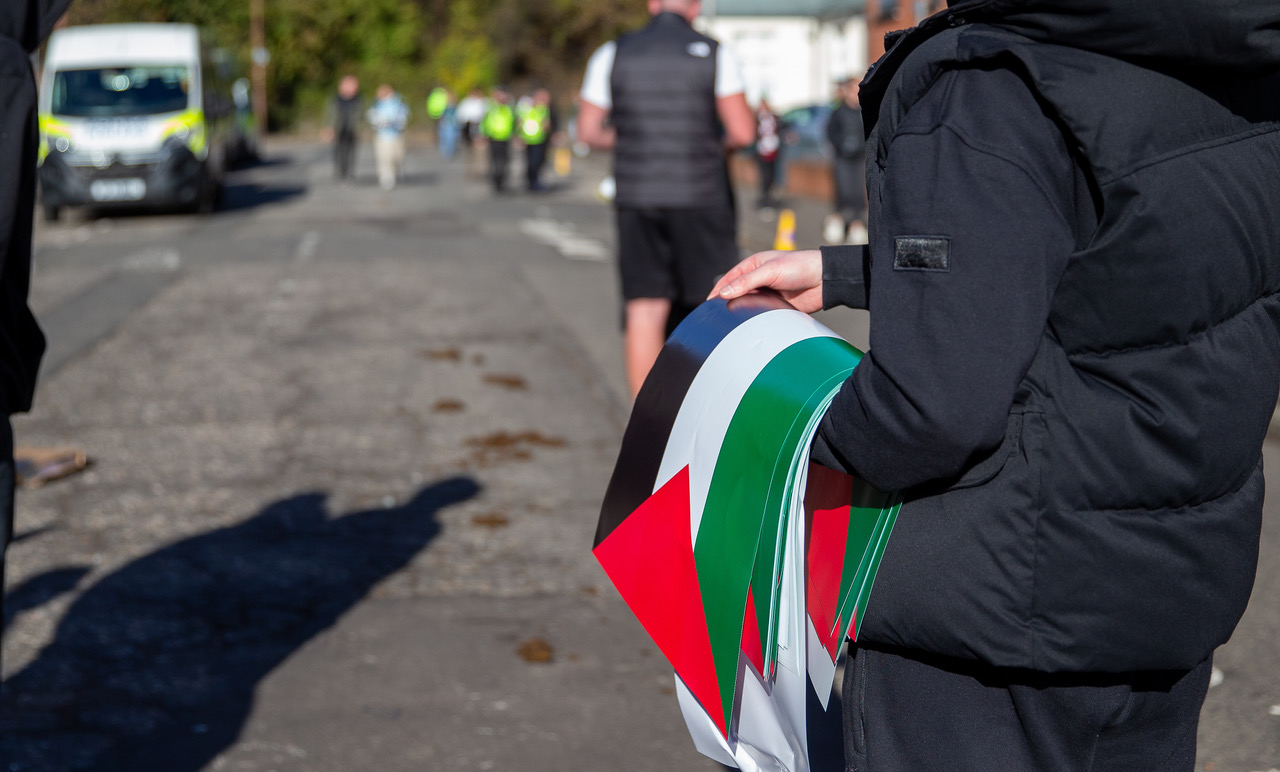 This week the Champions League returns and there will be Palestine flags flown at Celtic Park and presumably at other grounds around European football in support of a suppressed and defenceless people under fire from one of the most powerful military forces in the World.
Innocent people are dying, children slaughtered, it is heart-breaking. Our own Government in London seems to support this and in a democratic society people have a perfectly legitimate right to protest and Celtic understand that too – there has been no attempt by the club to frustrate the planned protect for Wednesday night which had a trial run at Tynecastle yesterday but was blanked by the broadcasters of Sky and BBC, both following their own agendas in doing that.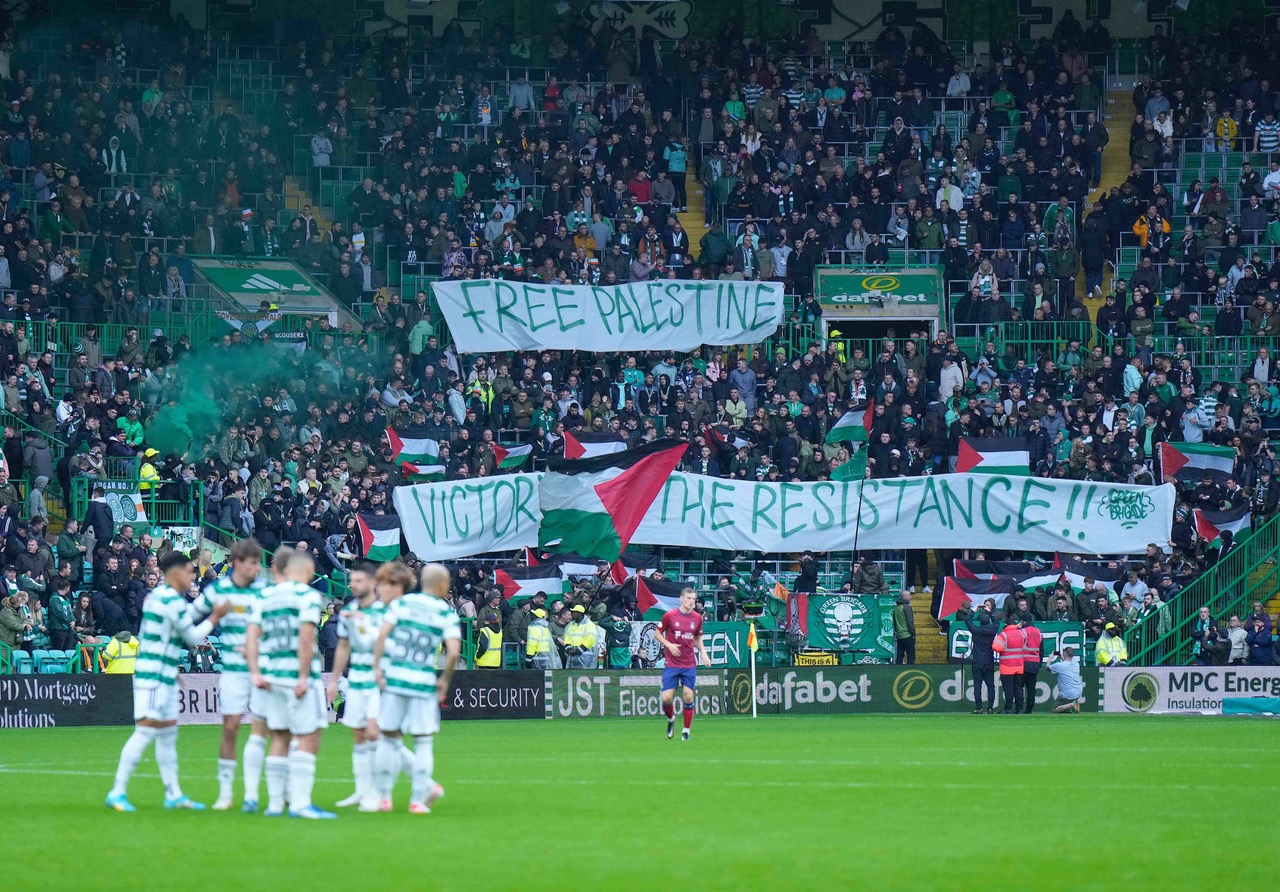 The display of the Palestinian flag by the Celtic support will be powerful and will be seen across the world. Perhaps the  Green Brigade should limited themselves to this rather than throw in another banner like the one that upset Nir Bitton and a very large percentage of the support at the Kilmarnock game?
It's probably correct to say that the majority of the Celtic support will want to stand behind the flag of Palestine on Wednesday night but NOT behind another banner like that. If the Green Brigade  want to unite the support then they should consider that wee piece of friendly advice.
Just an Ordinary Bhoy
MAJIC, STAN AND THE KING OF JAPAN IS OUT NOW – ORDER YOUR JOHN HARTSON SIGNED COPY BY CLICKING ON THE IMAGE  BELOW…