CELTIC defeated Dundee 2-1 then lifted the Scottish Cup for the 11th time on this day in 1925.
This became known as The Patsy Gallagher Cup Final with the Celtic legend producing a sublime performance, scoring a goal doing a somersault with the ball. And in typical Celtic style the winning goal was scored by Jimmy McGrory in the last minute.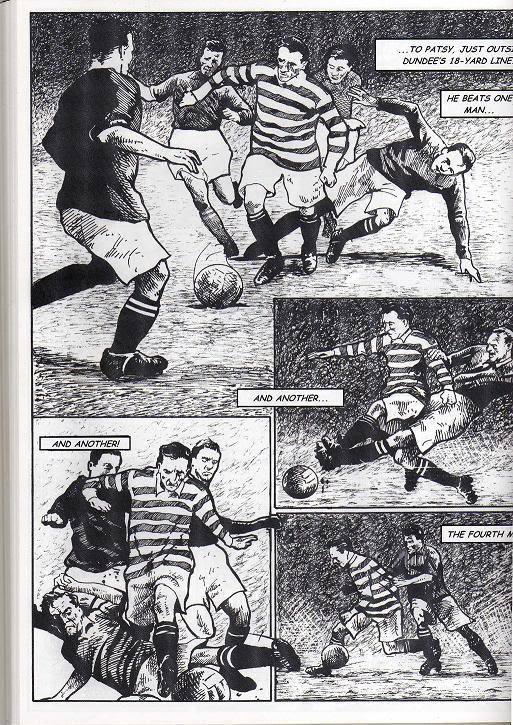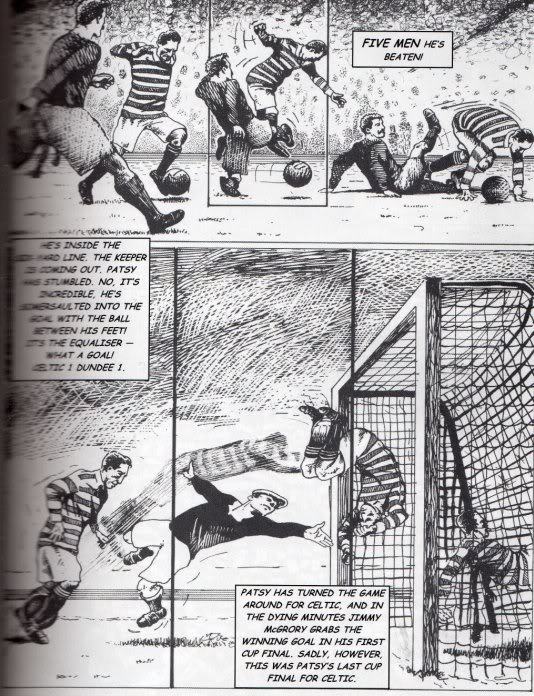 The Scotsman take on the game, as recored on Celtic Wiki was as follows: 'Though it was a last-minute score that gave the Celtic their victory in the Scottish Cup final with Dundee at Hampden Paik, Glasgow, it was well-merited success, for all through the second half, when they were struggling to wipe out the goal lead recorded against them in the first half, the Celtic revealed the will-to-win spirit, and once they did get on level terms they never eased up.
It looked for long as if the Dundee defence would hold out but a brilliantly headed goal by McGrory upset escalations and dashed the Dundee hopes of a replay, and so the cup went to Parkhead once more."
The Celtic team that day was Shevlin; W. M'Stay and Hilley; Wilsonn. J. M'Stay, and M'Farlane; Connelly, Gallagher, M'Grory, Thomson, and M'Lean.
Goals scorers were Gallagher, McGrory and the attendance was 75,137.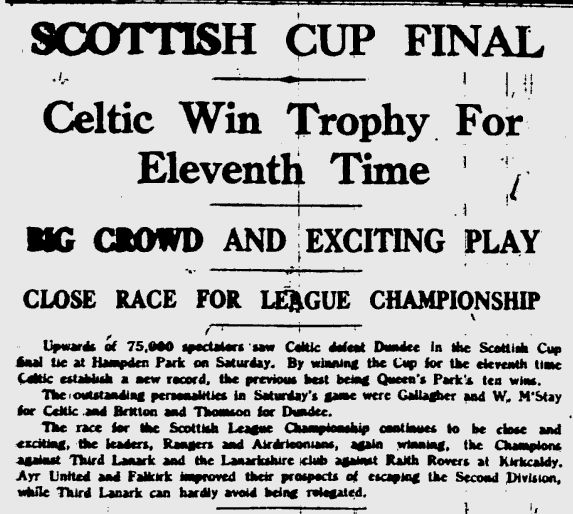 On this day in 1925, Celtic beat Dundee 2:1 in the Scottish Cup final.

"Patsy Gallagher had not yet parted company with the ball, which remained between his feet. A quick somersault & both Patsy and the ball ended up entangled in the Dundee net." pic.twitter.com/Y25Ei3lRme

— Li'l Ze (@LilZe8) April 10, 2019