SCOTTISH TOP division has for as long as we can remember been subjected to scorn and ridicule from supporters of the financially doped, arrogant English clubs. And when Rangers were liquidated and the founding father of the new club Charles Green started again with his new club in the old Third Division, the English critics were even more contemptious of the Scottish Premiership.
Yet if they had bothered to watch, for instance, a game between Dundee Utd and Celtic, managed at the time by Ronny Deila, they might have noticed a certain quality on display that perhaps would not have been equalled ANYWHERE in the England that particular weekend.
Stuart Armstrong would also have been playing for Dundee Utd, and he's no at Southampton in the Premier League via a few decent years at Celtic.
But it was this photograph below that shows that there is indeed quality in the Scottish Premier League – and if any English scouts are reading this if you think that Van Dijk is a decent defender, you should see how awesome our German defender Marvin Compper is! A Rolls Royce of a player.
So here it is, Dundee Utd's Andy Robertson challenging Celtic's Virgil Van Dijk for the ball in a Scottish league match. Both players ended up in Madrid on Saturday and were the best two players on the park Liverpool's Champions League win over Tottenham.
Virgil van Dijk, now regarded as the best defender in the world, was given the Man of the Match award. Robertson must have run him close.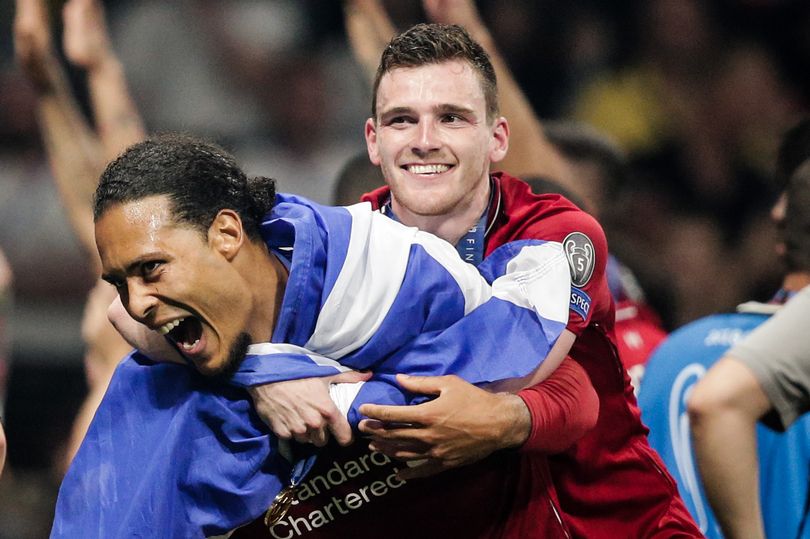 Congratulations to them both, oh and Tottenham should have played Victor Wanyama, who could have made all the difference. Another player who found his way to the Champions League Final via playing his football in Scotland.
PS anyone who thinks that that dodgy dossier of a so-called leaked Celtic scouting document is genuine is laughable. And what is pathetic is that some Celtic fans sites – click bait chasing – are prepared to publish this stuff. It's complete rubbish.
How have I never seen this image? This is mental. pic.twitter.com/VNj91KmYuu

— Ferno ???????? (@Fxrno) June 3, 2019