Yesterdays' releasing of the much anticipated 'dossier of evidence' amounted to little of note. That was not much of a surprise.
The SPFL's response, issued without having much time to digest the contents, showed how relieved they were. This wasn't a duel of the country's finest knights, it was a playground scrap of hair pulling and face scratching. For the SPFL to claim any moral high ground was almost as pathetic as the claims themselves, but even in the most embarrassing of duels a victor has to emerge.
In 1792 a strange duel took place at Hyde Park in London. It became known as 'the petticoat duel'. The story goes an upper class woman, Mrs Elphinstone was having afternoon tea at the home of Lady Braddock. During the conversation Mrs Elphinstone commented on the hostess's diminishing looks.
"You have been a very beautiful woman. You have a very good autumnal face even now, but you must acknowledge that the lilies and roses are somewhat faded. Forty years ago, I am told, a young fellow could hardly gaze upon you with impunity."
Unfortunately for Mrs Elphinstone, Lady Braddock had just reached 30 years of age and didn't take too kindly to being insulted in her own home. To defend her honour Lady Braddock somewhat surprisingly demanded that Mrs. Elphinstone satisfy her by consenting to a duel.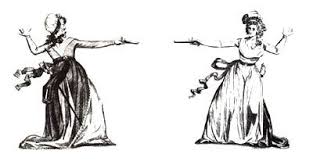 The "Petticoat Duel", as it came to be known, was fought in London's Hyde Park. The pair drew pistols and Mrs. Elphinstone managed to penetrate Lady Braddock's hat, knocking it to the ground (she was apparently aiming for the head). The two then switched to swords and, going for a rather less capital target, Lady Braddock struck her opponent in the arm. Bleeding from her wound, Mrs. Elphinstone returned home where — presumably with her good hand — she wrote Lady Braddock a lengthy letter of apology.
In what appears to be the most pathetic duel in recorded history, the insulter resorted to a grovelling apology more than likely after the wounds focussed the mind on the idiocy of the original insults.
A similar apology is the least the SPFL deserve after public mudslinging, prefaced by calls for resignations without any credible evidence. This particular stand-off certainly rivals the 'petticoat duel' in the embarrassment stakes.
Personally speaking however, had this been a duel between the SPFL and the Ibrox club the best outcome would for both parties to be left mortally wounded.
Whilst sympathetic to the SPFL in this particular exchange and while the accusers certainly come out as a protagonist without evidence, it's fair to say there is far too little scrutiny being placed on Neil Doncaster et al.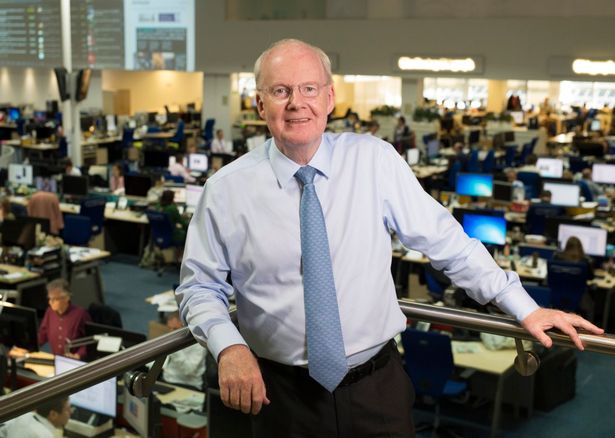 There is more chance of a rematch of the petticoat duel at Hampden Park than Rangers have of winning their vote at the EGM. That is simply down to the fact they played poker with a duff hand at some stage the cards had to be turned.
What this sorry mess shouldn't cover up is the fact those representing the SPFL are only marginally better when it comes to competency than those in the Ibrox boardroom. Being the best dressed man in Kabul doesn't mean Jean Paul Gaultier is likely to think you're a suitable clotheshorse for the Paris summer catwalk season, when it resumes post coronavirus.
Doncaster's reign at the SPFL has been a disaster. The SPFL remains without a sponsor since Ladbrokes decision to end their tie up with the Scottish Premiership. In fact the only Scottish tournament with a sponsor is the League Cup with Betfred. Another betting company when most sports are moving away from such divisive sponsorship partners. Think Formula 1 and cigarette company sponsorship in the eighties.
We start a new Sky TV deal in August and that looks like there will be grounds for a renegotiation if no football is likely when the deal starts. In the meantime Doncaster has already belittled the previous media partner we had in BT Sport and one the majority of fans preferred. Hardly the action of a wise old sage of the business world.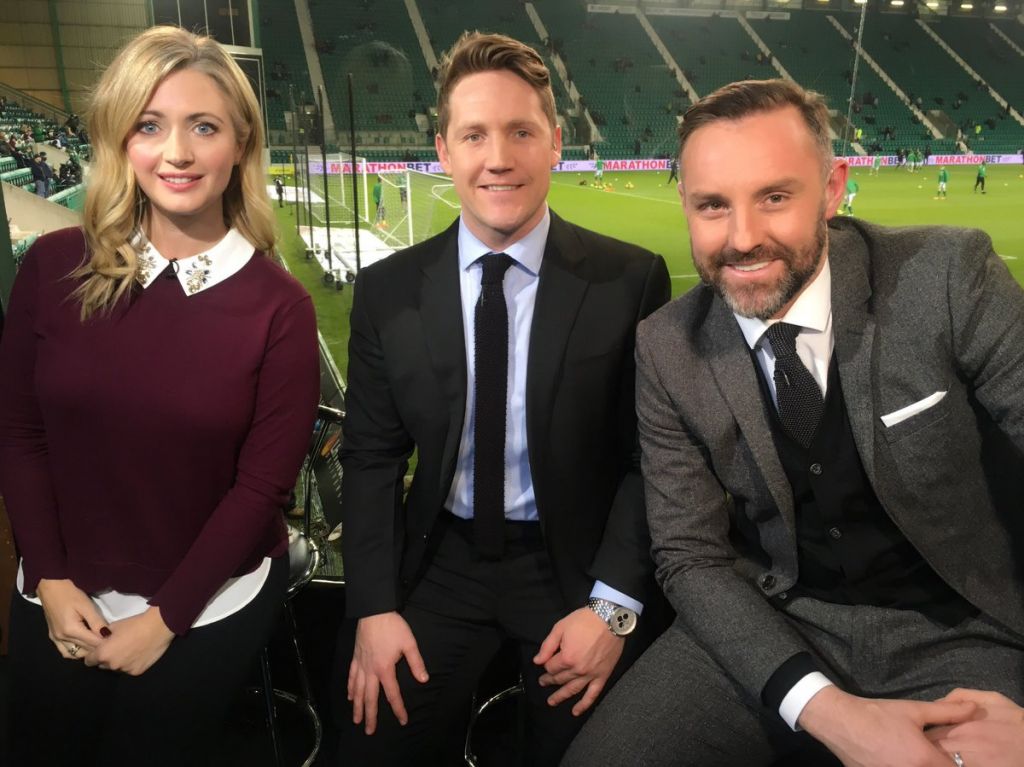 Was Sky a lifetime deal? No? Then why would you marginalise the next biggest media partner in the UK. It's one thing to talk up your partnership with Sky but you don't have to inflate your new girlfriend's ego by deriding the attractiveness of her rival. The relationship might not last and you may wish to revisit your choice of winch in the future.
Then there was the SPFL vote. Now whether or not it was legal or not doesn't appear to have been in question, but anyone at the SPFL who thinks the process was acceptable should consider handing in their notice.
A live ballot released vote by vote to the press, with a requested 5pm deadline despite a legal duty to allow 28 days to decide. Losing key votes in your spam folder and only noticing the vote was even submitted when the club casting asked to withdraw, is only a story Scottish football could preside over. There may not have been illegality there certainly was a rank idiocy.
The SPFL left themselves open to attack, they are very lucky indeed threat the club who chose to challenge are simply inept when it comes to legal challenges. Memorial walls and disputed kit deals pending legal conclusion would attest to that. If the SPFL were to ask to organise my local summer fete I'd request we stuck with the village hall committee.
Now Scottish football will likely be able to end this season following next week's EGM and rightly Celtic will win 9-in-a-row. However we are now planning for next season through some of the most difficult times Scottish football has known since the outbreak of the Second World War.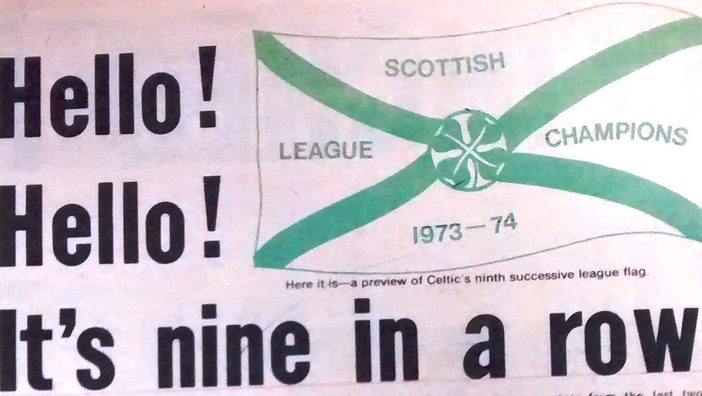 We have league reconstruction being debated and headed up by a Hamilton Director whose club handed over a fortune to an online fraudster and a Hearts CEO, who supported a call for the organisation she is tasked with restructuring to face an independent inquiry, without even seeing the evidence she was supporting. Or if she did see in advance, then supporting that nonsense from yesterday further raises question over her judgement.
We're forever hearing how Ann Budge is a successful businesswoman and I'm sure she is. There is little evidence of a transference of those skills to the business of Scottish football to date. Yet we have a chairman who forgot to order the seats for her last reconstruction leading the way in a restructure of every division in our game.
So are we really confident for the future of Scottish football under Neil Doncaster and friends?
I'm not sure I have any confidence of a league rebuild or financial support for ailing clubs when the responsibility lies with a man who couldn't even organise a virtual show of hands without an EGM being called and the football world laughing up their sleeves at the governance of Scottish football.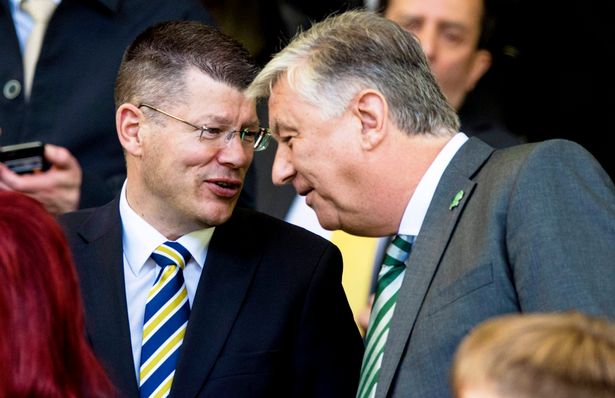 Would you have any confidence in Neil Doncaster even managing to get a league sponsor never mind driving a hard bargain? I'm fairly sure whichever negotiator the new sponsor sends to the table will return with favourable terms. Doncaster didn't even wish to debate with Tom English, hardly a resounding show of confidence his own debating skills, we're not talking Jeremy Paxman are we?
Doncaster's time should be up. We don't need a revisionist viewpoint of his adequacy in his role simply because he's seen off the Ibrox club or fended off inept questioning on Saturday Sportsound.
Scottish football is in dire need of improving its marketing. How we sell a product 43% reliant on gate money through a season where bum's on seats are unlikely is where minds should be focused.
English top flight football has a business model for profit without a single supporter coming through the door, Scottish football has no such fortitude. As such we will be left with a requirement for some creative thinking over the next few weeks. Behind closed door football will save English football, without some creativity at the SPFL it won't work in Scotland.
The last time it looked like such creative thinking was required was in 2012. Rather than think outside the box, Doncaster and pals decided the best course of action was to try and keep everyone else in theirs.
We then saw the hideous sight of a club liquidated – after ripping of everyone from the taxman to the face-painter – being afforded every opportunity to emerge from their coffin and be considered very much alive. As such I won't be holding my breath for either a punishment for 'the' Rangers or a brave new dawn for Scottish football when Neil Doncaster controls the SPFL levers.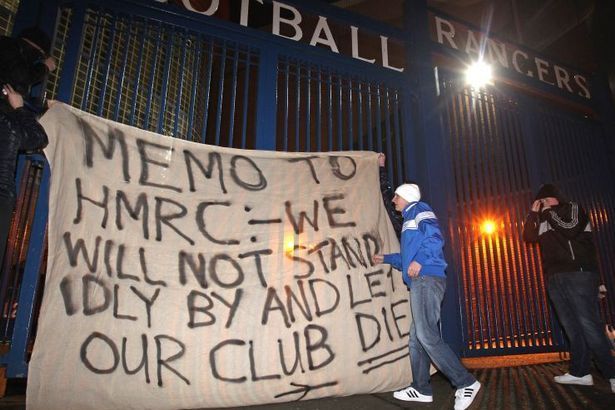 Celtic have been very quiet in this regard – publicly at least – yet surely this is the last chance.
As our Editor wrote on The Celtic Star yesterday, times they are a changing in football. As much as it pains me to say it, we are now being hamstrung in a competition that has shown little regard for our club being wronged in the past, yet now expects us to continue as part of a future. A future where no new ideas seem forthcoming and the status quo seems to always be the preferred option. A system built on two Glasgow clubs and everyone else feeding off the scraps. Celtic have long since outgrown that business model. Being constrained to this league is now holding back our development as a club.
I've never wanted Celtic to join and English league nor even a league of European nations. Until now that is. Celtic do not need Scottish football and unless we see some genuine leadership and creativity to emerge from this crisis I think the time has come to look for alternative ways to ply our footballing trade.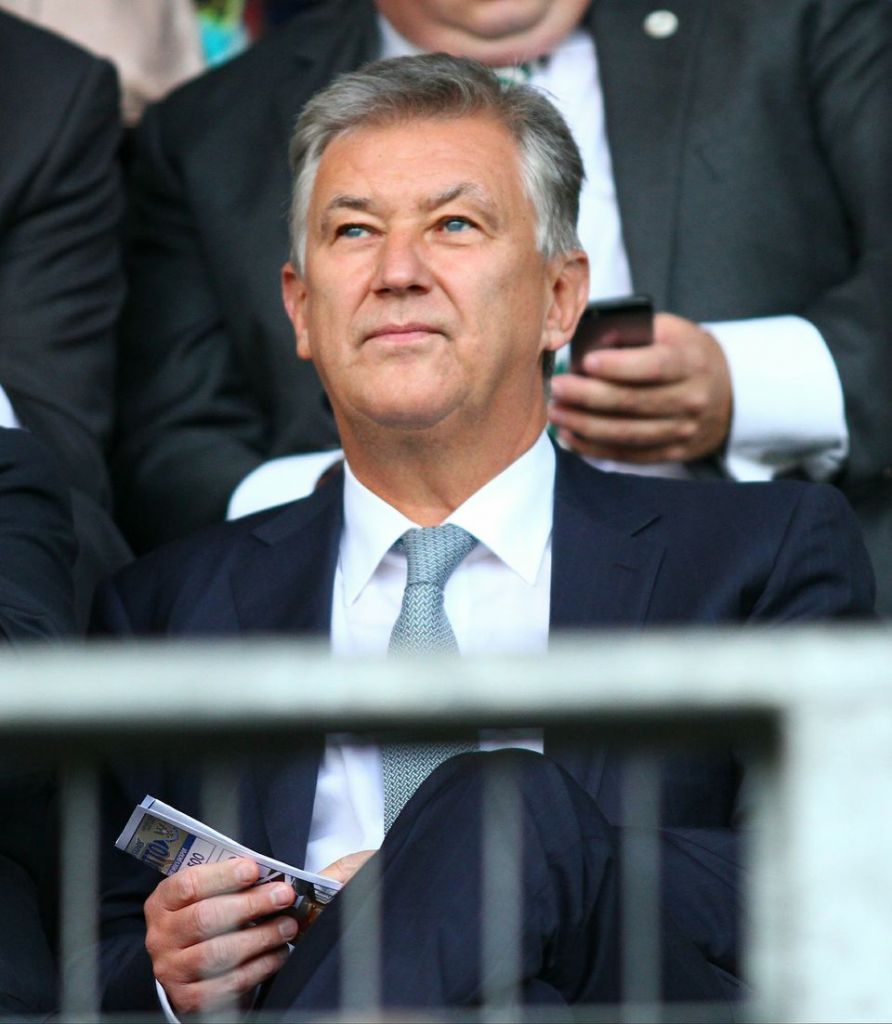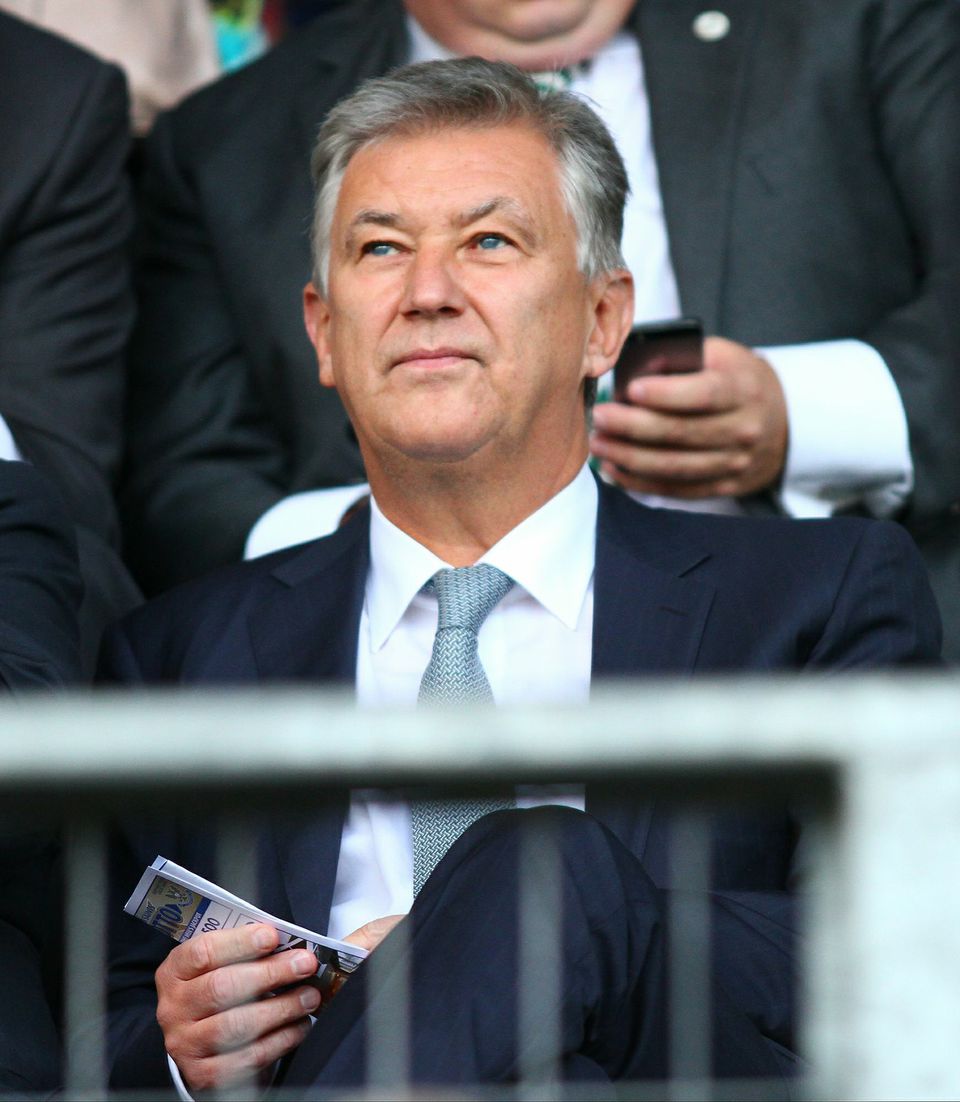 I'd hope Peter Lawwell sees opportunity in this debacle. If he doesn't I'm certain Dermot Desmond will see the financial long game he has been playing – to see Celtic expand into a more lucrative football market – may now be coming into view.
If Scottish football emerges from this opportunity to modernise our marketing of the game, how we construct our football leagues and media deals with the same old stale product, then it may be time Celtic served notice and left this all behind.
Yesterday's reconstruction of the petticoat duel was another embarrassment to Scottish football and I'd be surprised if we don't have pettier still squabbling to come.
Celtic have outgrown this parish. It's time we looked at more viable and professional alternatives.
Niall J