The thought of missing Kyogo Furuhashi for up to six matches due to quarantine issues on international duty is enough to bring on a bout of anxiety in any Celtic supporter, as such an emerging political storm in Japan around such restrictions following the nations upcoming international fixtures needs to have a solution found and fast.
Furuhashi is a near certainty to be included in the Japan national squad for their World Cup qualifying matches with China on 27 January and Saudi Arabia on February 1 and there is also a less likely but certainly possible scenario that Reo Hatate and Daizen Maeda may also get the call.
At present restrictions have resulted in foreign nationals being prohibited from entering Japan. As such the Japanese FA have advised all domestic players, they will be able to return to the country after representing Japan, but will have to adhere to a two-week isolation period following the final game with Saudi Arabia. Understandably this has put a few noses out of joint at J-League clubs, as their players will miss out and are basically being punished for having players called up for national duty. Meanwhile foreign based players will be dealt with differently and will be able to represent their clubs according to the rules in place in those respective countries.
Now according to Daily Record Hiroshi Mikitani, owner of Kyogo's former club Vissel Kobe has gone on the offensive stating a rule that allows foreign based players, such as Furuhashi, to return to their clubs without quarantine restrictions being imposed is a case of double standards and he's demanding action:
"This is crazy. So the players in Japan from our clubs have to isolate for two weeks and the players from overseas clubs return home immediately and go back and immediately start playing? 

Can someone tell me why our overseas players get to leave? It is a violation of freedom of movement, human rights and goodwill.

"I am paying the salary of my players, but they will be detained and restricted just because Japan is playing an international football match They will all be playing against athletes who have had to have many PCR tests. How can this be deemed to be in the public interest?

"Furthermore, I believe by discriminating against the home-based players, this is clearly unconstitutional."
As a prominent and successful businessman in Japan Hiroshi Mikitani's opinions certainly hold weight and it certainly appears an unfortunate set of circumstances out with the control of Japanese clubs, although whether that is actually unconstitutional would be open to interpretation, but it will certainly open up the debate.
The concern with this one is whether the Japanese authorities will now make exceptions and allow home based players to play without quarantining, or whether they will restore balance by continuing the restrictions but also including foreign players in the quarantine restrictions.
It's hard to tell if anything will come of this, but it's a political argument emerging in Japan worth keeping an eye on, given the clear impact it could have on Kyogo Furuhashi's availability and to a lesser extend two of Celtic's other January signings. As although Yosuke Ideguchi is unlikely to be called up there is an outside chance both Hatate and Maeda may.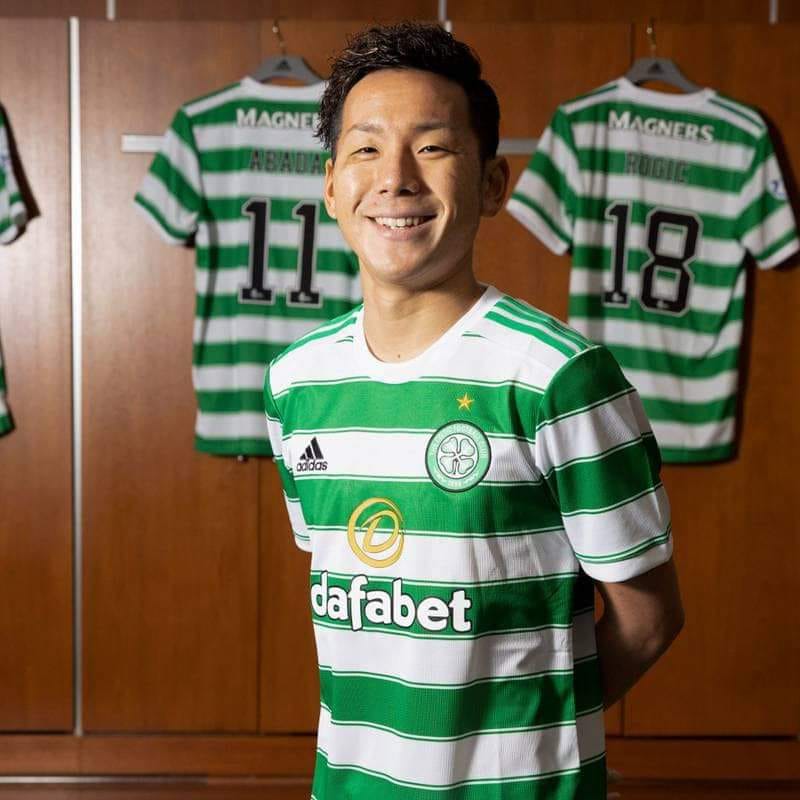 At present that would involve missing games with Hearts away and Dundee United and Rangers at home for the World Cup qualifiers, but could extend to the games at Motherwell and at Aberdeen, and potentially the fifth round of the Scottish Cup. At the moment it's a case of as you were, however with a political storm like this it's a worrying development.
Niall J