NEXT UP, DAVID POTTER post match thoughts on the second Beautiful Sunday of 2018. This time it was the the Scottish Cup semi-final, remember this was the game that they cheered wildly for when the the draw was made – in their supporters clubs and in their dressing room.
By full-time their cheers were silenced and replaced by bucket loads of tears. Angry, hurt, defeated, humiliated and fighting among themselves in the dressing room. Here's what David Potter had to say afterwards…
Well, we all knew we were better than they were, but we didn't really imagine we were that much better. This was simply no contest, and if we had gone all out, double figures would have been a possibility. Rangers were a poor, poor lot but that must in no way diminish Celtic's performance.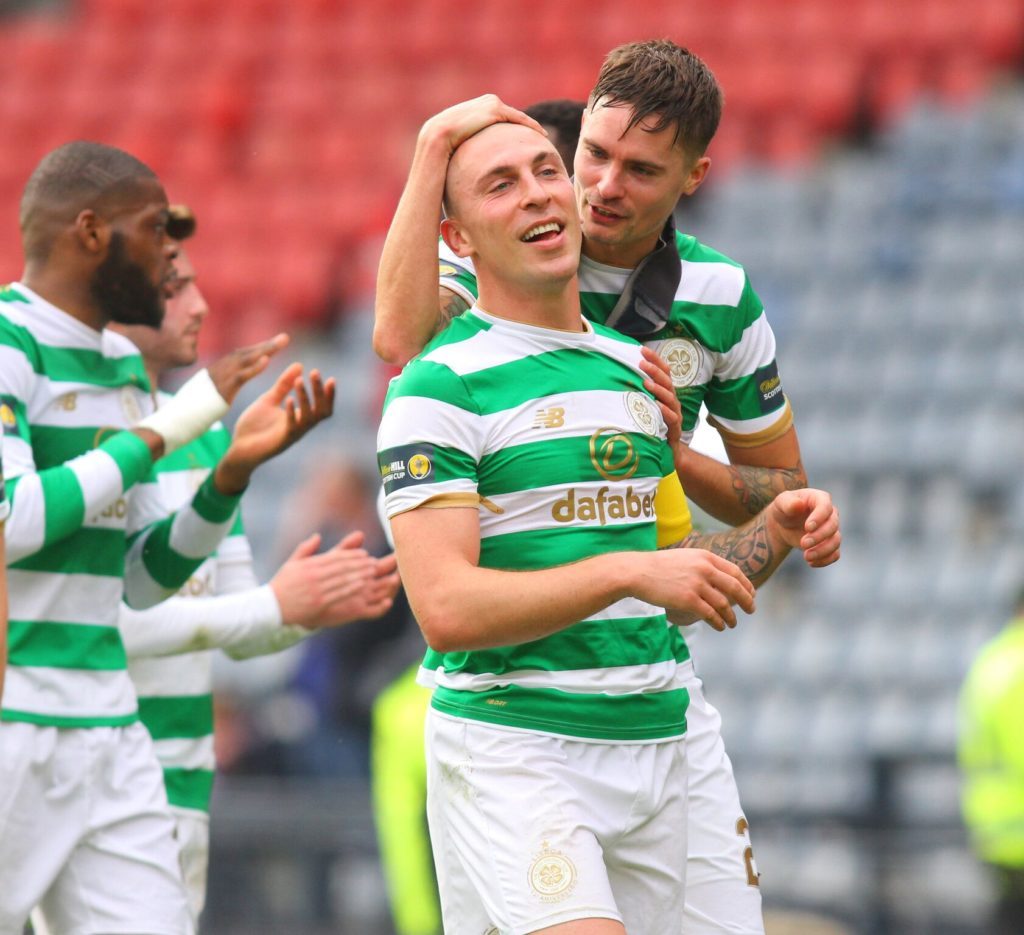 "Men against boys" said Kris Commons, and the other Kris, Mr Boyd, did not disagree.
The really encouraging thing was that we played brilliantly from the start and stayed totally on top. It was simply no contest with our midfield totally in charge – and that was without Stuart Armstrong! – and Rangers nowhere in sight. I am not quite old enough to have seen the 7-1 game, but I think this was the most one-sided game against Rangers, and that includes the Scottish Cup final of 1969,  the demolition derby and the great games of last season.
Man of the match was Callum McGregor, in my view. Moussa Dembele I have criticised in the past this season, but today showed him at his best. Let's have a lot more of this, Moussa! If there were any weaknesses, I suppose they were in the back four, but the opposition had no-one to take advantage.
The only time that Rangers looked as if they might score was when they were down to 10 men, but then again Craig Gordon showed why he is the best shot stopper around.
Our goals were good – once again Tommy Rogic showed why he is such a good "big game" player with that lovely pieces of control, and Callum McGregor's strike was simply superb. And the two penalties – I thought Bobby Madden was meant to be a Rangers supporter, by the way! – were well taken.
Maybe the thing that said the most about Rangers was when the first penalty was given – I would have to say that I've seen a few like that NOT given – there was no great protest. They had already given up, and without claiming to make the most original statement of all time – there seems to be some disharmony there in that dressing room. I think Mr Murty will be lucky to last the next 24 hours.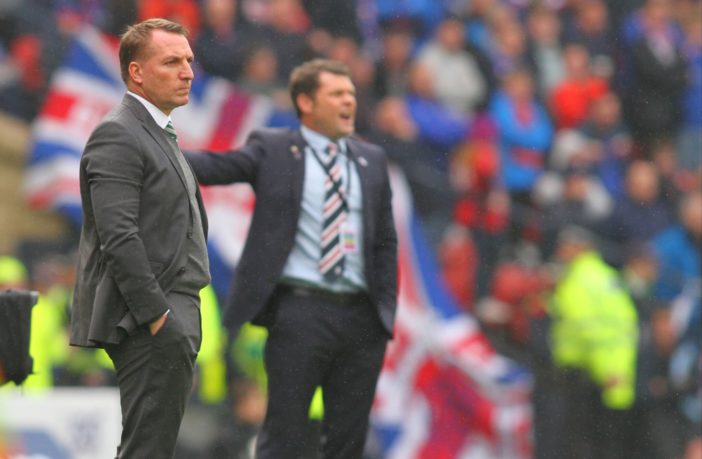 Yes, I thought Aberdeen were bad yesterday – until I saw Rangers today. But watch Motherwell. They perhaps lack a few players with any real flair, but they do the basic things well, particularly the way they pass the ball out of defence. It will be a good Scottish Cup final.
But for the moment, let us be happy. All the moaners in our own support – and goodness knows, we have enough of them – have been silenced. Let's now wrap up the League at Easter Road on Saturday. Rejoice!
I must hold up my hands and admit to two errors today. I thought it would be a tight 2-1 victory, and I gave up my ticket to a young man! Doh! Still, the TV was good!
David Potter