HOT ON THE HEELS of Craig Beattie's embarrassing Sky Sports interview where he questioned the bottle of Celtic players we have ex Rangers and the Rangers striker Kris Boyd in the Scottish Sun today.
Here is some of what the newspaper columnist and Sky Sports mouthpiece has had to say about Celtic.
"I heard someone say recently Rangers could easily implode again if they're not careful, but I'd say the same about Celtic. Watch them panic if they lose to (the) Rangers.
"Watch them start to ask themselves if they're still the team they were going into the second half of the season."
Well he certainly knows a thing or two about bottle, his own crashed in front of goal in the Glasgow Derby enough times to be well versed in it. Perhaps I should bow to his personal experience. Perhaps, but I won't as there is a weight of evidence pointing to the polar opposite.
Haven't we been here before? Yes indeed we have. When Celtic were travelling to Ibrox in September. Almost every journalist and commentator like Boyd himself had the Rangers down as winning that one. The bookmakers had them as favourites. Wishful and fanciful thinking was all it was as Celtic ran out very comfortable 2-0 winners.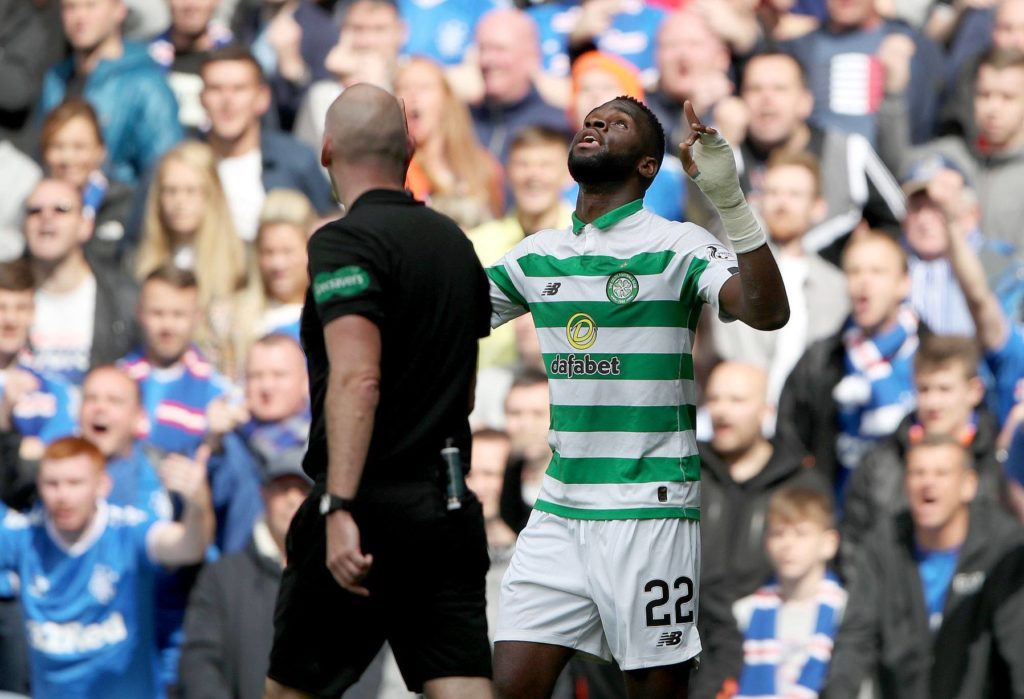 But here we go again. Celtic's bottle being questioned. Do they ever learn?
Celtic are a fast flowing football team, they change formation and style when required, a team of brilliant individuals come together to create a fantastic collective that remains the best in Scotland. Any time a challenge arises they stand up and are counted. They deliver. And yes that's due to the good players, the skill, technique and game management but it also comes down to their main advantage. Mental strength.
Celtic this season have been behind in ten games, three of those in the Europa League and of those games, we've won five and drawn three of them. In Europe we've also picked up seven points from being in a losing position during the game. This is a set of players and coaching staff who can face up to negative situations and find a way to overcome. Even with the frantic nature of a domestic challenge coupled with a frenetic European campaign they've been doing this twice a week since the season began. And only Seville have a better record than Celtic in the Europa League this season and you can include the Rangers, Manchester Utd and Arsenal in the also-rans.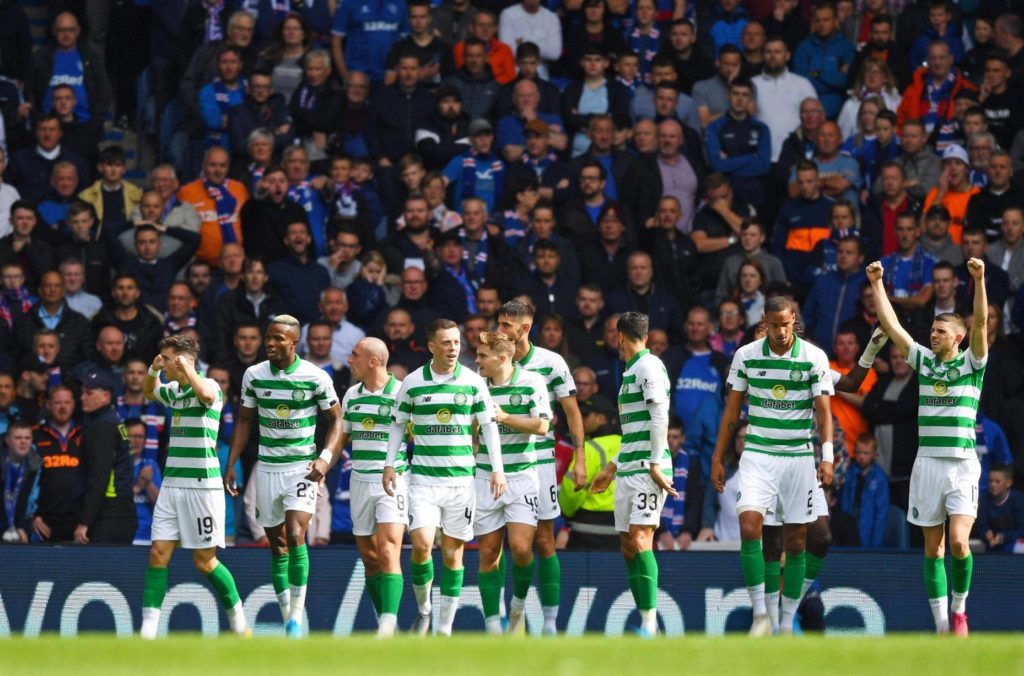 Let's look at how 'Rangers' cope with pressure.
One Scottish Cup final reached. A response of the weak willed in a 3-2 defeat to Hibs at Hampden. 2-1 up with ten minutes to go and crash goes the bottle.
How about the last time they really fancied their chances when it mattered. March 2018. Ibrox. 1-0 up through Josh Windass. 2-1 up through Candeias. Celts down to 10 men following the sending off of Jozo Simunovic. How did that work out? Super sub French Eddy slalomed through a defence superior in numbers and put them to the sword again. 3-2.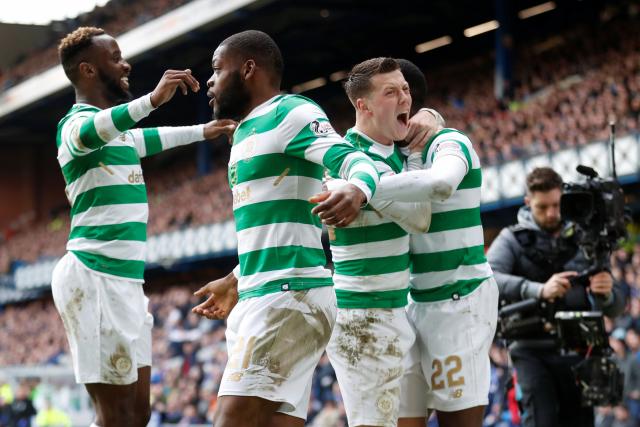 How about winning the derby at home before the winter break, putting yourself in a real position of 'challenging' in the New Year? Complete capitulation when faced with a stand in manager and half the opponent's support staff heading south to Leicester and a club in apparent disarray a title challenge that faded as soon as it started. The evidence doesn't bode well.
This is not a team or a club who have yet proved they deal with duress. They've yet to show when the chips are down that the ghosts of the past don't haunt them entirely.
Celtic thrive on pressure. We've evidenced enough as we've won nine consecutive trophies and we line up for the challenge of nine in a row for a second time. No-one has lowered our colours when it comes to silverware since 2016-17 season.
We see pressure as the privilege it is. To carry that burden is something we've not only become accustomed to it's something we've grown to absorb and relish. We've always risen to the challenge when it mattered, we've never wilted when our credentials have really been questioned. And yet this side is being questioned again.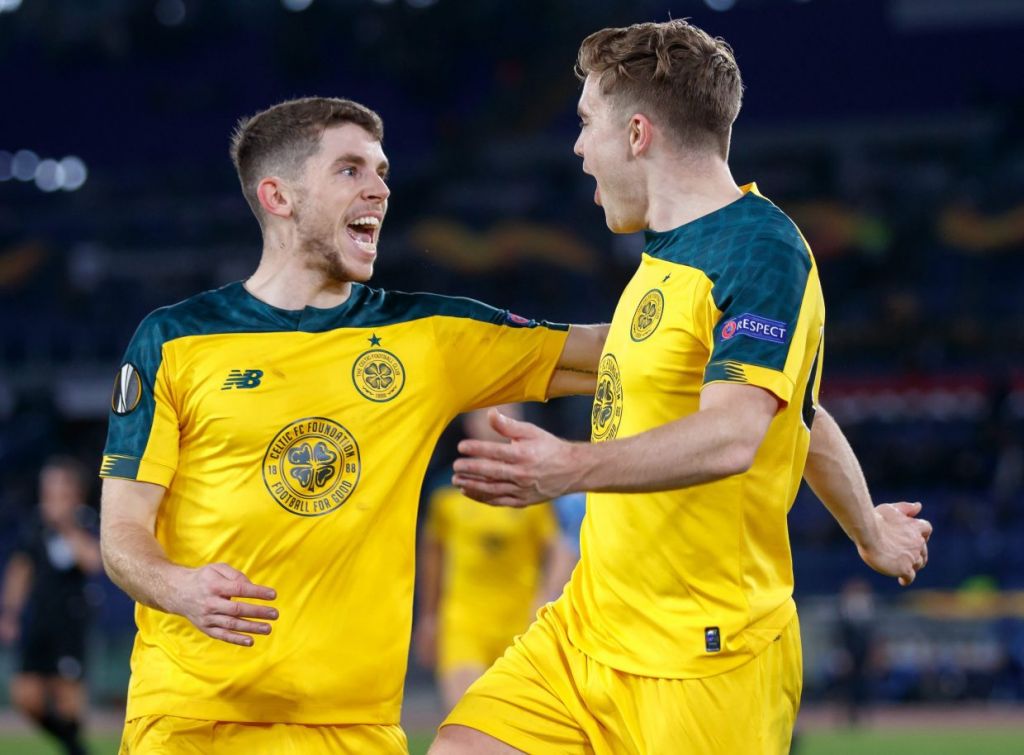 Celtic have beaten Lazio at home and away. They have won their Europa group with a game to spare and qualified for the last 32 with two games left to play. We are not stagnating. We're improving and that should be a concern to all our challengers.
With a win already bagged and Steven Gerrard already outmanoeuvred tactically on his own patch what is really going to change when the two sides meet on neutral ground in the League Cup final?
Common sense tells you the pressure is not on Celtic it is firmly heaped on the shoulders of 'the' Rangers. They are the ones with questions to answer and so far they've shown when it really matters they are incapable of releasing themselves from the shackles of mental scarring.
Celtic on the other hand have all the experience banked. They've been there and done it and even when behind it rarely phases them. This Celtic teams finds a way. That mentality is what sets them apart.
I'd question if 'the' Rangers can match that mental strength. It might explain why a few cheerleaders like Kris Boyd are required to inflate their egos.
Watch us panic you say Kris Boyd? Watch us rise to the challenge again. We always do.
Niall J
ALSO ON THE CELTIC STAR…
Sutton Video – 'He left Celtic, the team he supported as a boy, to downgrade and go to Leicester. So why wouldn't he upgrade to go to Arsenal?'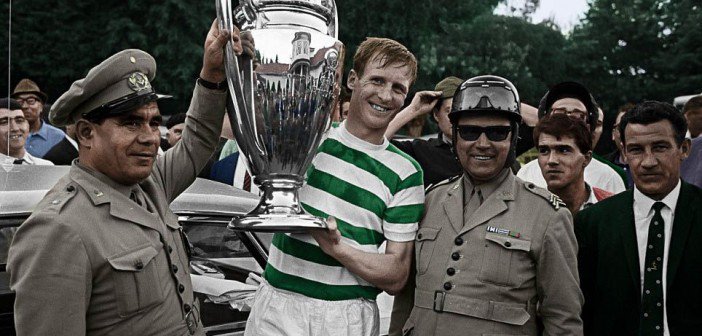 After this week's events in Rotterdam, the deeper significance of Celtic's 1967 European Cup win.
Hillsborough, The Families – 'They have persevered with the utmost integrity and in a way that shames all who have let them down,' Kenny Dalglish