"They're an absolute disgrace of a football club," former Celtic captain Tom Boyd said about bad losers the Rangers as they reacted to their 2-1 defeat on their last visit to Celtic Park at the end of March – a result that sent Celtic 13 points clear at the top of the league as effectively wrapped up our eighth successive league title.
More scenes like this tomorrow please.

God Bless Tam Boyd. "They're an absolute disgrace of a football club" pic.twitter.com/u2615gHAIb

— Li'l Ze (@LilZe85) December 28, 2019
Morelos had already been sent off, and how Kent managed to throw a punch at Scott Brown after James Tavernier and Odsonne Edouard teamed up to create a late James Forrest winner, is a complete mystery particularly as the referee was looking straight at the incident.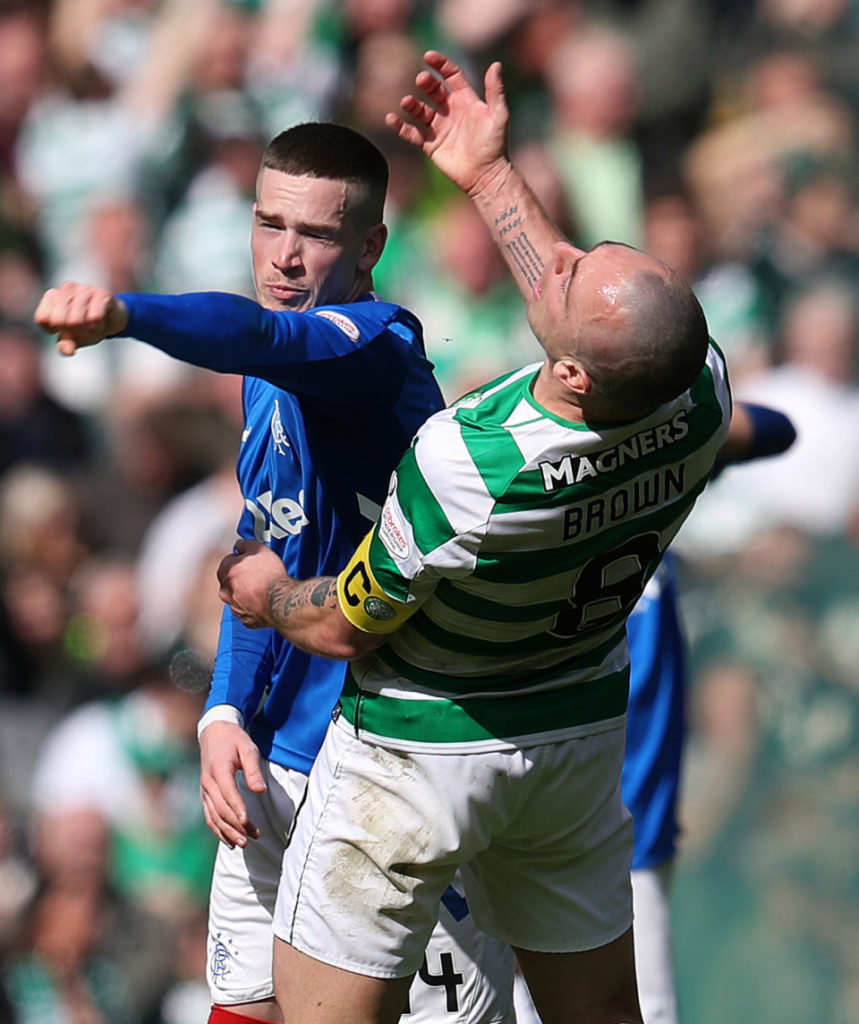 Kent had made his name in this fixture as his pace seemed to cause the Celtic veteran defender Michael Lustig considerable problem. That got his a £7m move from Liverpool reserves to Ibrox while Celtic spent £450k on the even quicker and more skilful right back Jeremie Frimpong and Liverpool invested their windfall in Red Bull Salzburg's Japanese striker Takumi Minamino.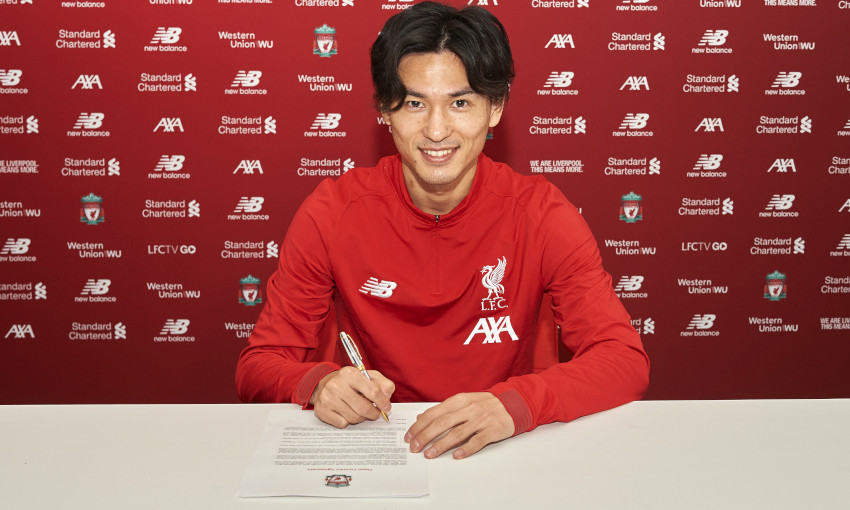 That looks like clever buying and selling from the European and World Champions as Kent was nowhere near god enough to get a look in and Minamino is not only an excellent player but also opens up huge commercial opportunities in Japan for Liverpool.
Mad how we have bought Minamino for the same price as Ryan Kent basically.

Genius. pic.twitter.com/9zobX4zIqo

— Minamino FC (@OkSourcee) December 20, 2019
Today the Daily Record took click-bait to an entirely new level with their column about the abuse Morelos is likely to face tomorrow.
"Alfredo Morelos and the disgusting Rangers abuse his rivals will dish out to rile him up," is the article in question and it is frankly mind boggling.
We've cheered this guy onto the park when he's come off the bench, we've laughed at his misses, cheered his penalty taking failure but he's never been subjected to "disgusting Rangers abuse" as this Rangers supporting hack claims.
He may well have had such abuse at Pittodrie or elsewhere but NOT at Celtic Park and NOT from the Celtic support.
Alfredo Morelos and the disgusting Rangers abuse his rivals will dish out to rile him up | Gary Ralstonhttps://t.co/d2FTVXqvFf pic.twitter.com/5z9ZHNmuvN

— Daily Record Sport (@Record_Sport) December 28, 2019
The Celtic Wiki gave an interesting take on this earlier today.
Social media & fan driven content in the form of blogs & podcasts has presented a huge challenge to sports journalism in the MSM.

For the most part the response has been pathetic. The increasing dependency on contrived click bait controversy is another nail in its coffin.

— Celtic Wiki (@TheCelticWiki) December 28, 2019
But take it back to that last game at Celtic Park where Morelos was correctly sent off, Kent threw his punch at the Celtic captain and the Rangers players started a mass brawl at the final whistle as the implications of another Beautiful Sunday started to sink in.
"They're an absolute disgrace of a football club," Celtic TV's co-commentator Tom Boyd noted. That sums up the Rangers perfectly.
Watch their support after the second Celtic goal in this game…
Objects raining down on Griff after scoring, that nonsense needs to stop. If you can't handle losing don't go to football. pic.twitter.com/9sBSgM6eGM

— Lisbon Lion (@tirnaog09) December 28, 2019
Here's some feedback on Celtic Noise to this post from a well-known member of the forum Spherical Planet.
"They are completely full of that sense of entitlement that comes with being the institutions' and the establishment's club of choice. The rules that others have to abide by need not apply to them and their songs of hatred, bigotry and violence are just jolly boys banter-time.
"Inflicting violence upon others is in their DNA, their fans can hardly be condemned for their atrocities when their players on the park can get away with any number of random assaults and attacks without consequence or repercussion.
"How many times did Morelos inflict assaults upon our players last December? I lost count by the time he tried to use Tony Ralston's spine as a ladder.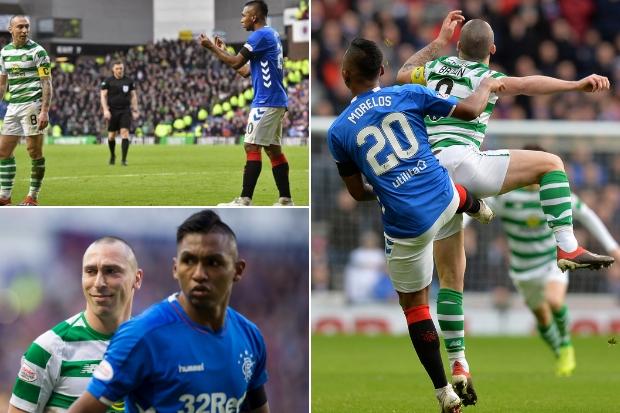 "Kent's punch? How the officials and authorities can ignore that is beyond me, but then again – these are the same bodies which ignored horrific racist abuse directed at a number of Celtic players, as well as golf balls, batteries and one buffoon who thought he would confront our captain.
"Tom Boyd is 100% correct to call them a disgrace of a football club. Hopefully, we will hurt them in the most effective way possible tomorrow by inflicting another crushing defeat on them……..no doubt the only crushing they'll be doing is on the muscle, bone and sinew of our players."
Join in the conversation on Celtic Noise today.